Himself came home from work one day a week ago. Said his co-worker brought some lemons from his tree, because at this time of year in the desert, citrus is the currency that zucchini enjoys in the summer. As in, here's-a-bag-of-it-dear-god-please-take-some-now-I-can't-fit-any-more-in-my-fridge. When I got near the bag, I could smell them. No, it couldn't be. I opened the bag, and yup. Sure as shit, there in their incredibly fragrant, golden finery – a bag of Meyer lemons.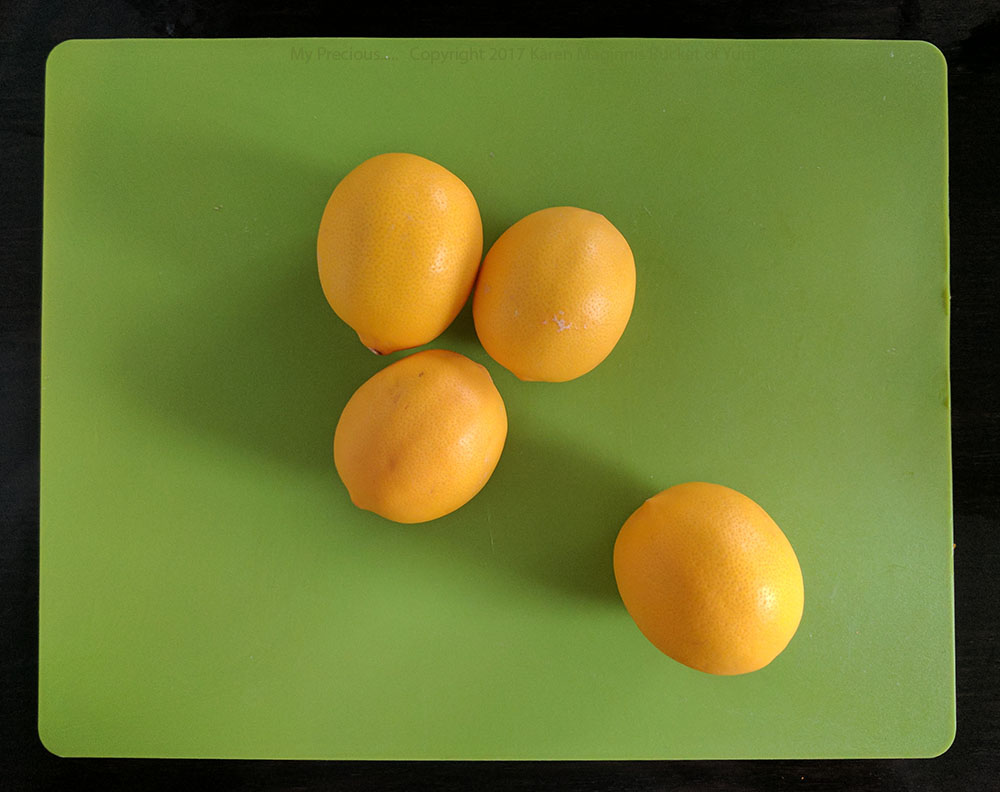 What treasure! "Those are Meyer lemons!" I exclaimed, disbelieving my good fortune. "What?" He responded. "What, is that special or something?" Sigh. But I do love him, Pa. And they are so very special. Super fragrant, thin-skinned, super juicy. YUM!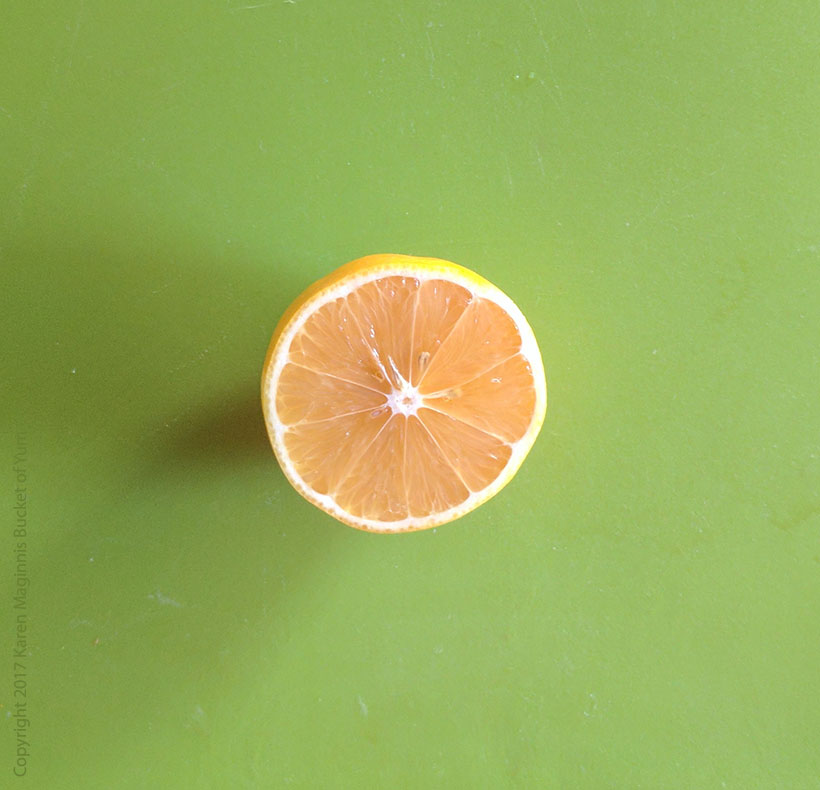 Then that begs the question, how to use them best? I scoured the interwebs, asked my friends. And finally decided on a lemon cake. This is a meyer lemon adaptation of Ina's lemon cake.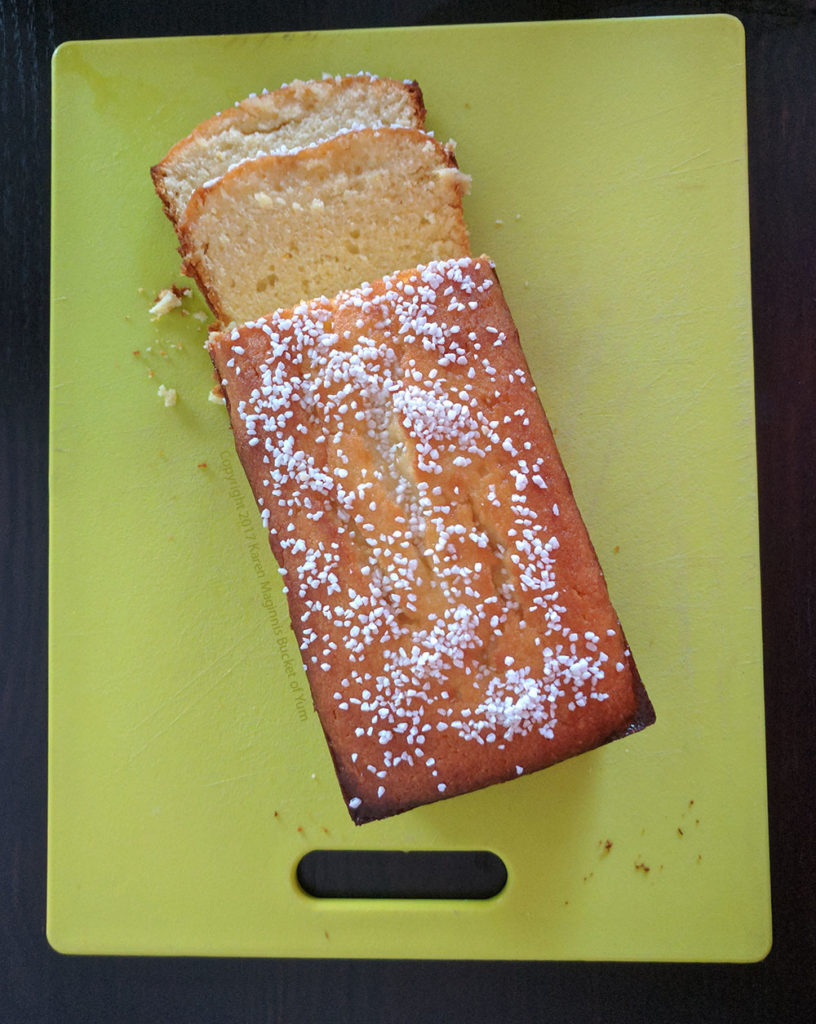 At the first bite, you will not believe this is made with AP and not cake flour. It has a lovely, fine crumb. You really must make this. It is amazeballs.
Meyer Lemon Cake
Cake:
2 sticks butter
2 c. sugar
zest and juice of 4 Meyer lemons
2 c. AP flour
½ tsp baking soda
½ tsp baking powder
½ tsp. salt
4 eggs
¾ c. buttermilk or plain yogurt
1 tsp. vanilla extract
Glaze:
½ c. lemon juice
½ c. sugar
Garnish:
Pearl sugar
Preheat oven to 350*, grease and flour two 8" loaf pans, then line them with parchment.
Whip the butter with the paddle attachment on your mixture until it is smooth. Add in the dry (sugar, flour, leavening, salt, zest). Mix on medium until it looks like damp sand. Add the eggs, vanilla, buttermilk, and ¼ c. of the lemon juice. Mix again on medium, then high for about a minute or two until it lightens in color and looks almost fluffy. Divvy it up between the pans, then give each a good whack to get rid of any big bubbles before baking.
Bake 50-ish minutes, until a toothpick comes out clean.Once the cakes come out of the oven, make the glaze (either stove top, or in the microwave.) I zap the lemon juice and sugar 30 seconds at a time, stirring in between, until clear. While the cakes are still warmish, take them out of the pan and set them on a cooling rack with a cookie tray underneath. Brush the warm glaze on the cake in several passes, waiting for it to absorb one pass before doing the next. After the last pass, sprinkle with the pearl sugar. Let cool, then slice and consume.