Oh, holy shit ya'll. I just tried this fantastic cracker recipe from the Oh Dear Bakery blog. Instead of the Italian seasoning, I used a littled dried minced garlic and TJ's 21 Seasoning Salute, and added some coarse black pepper on top with the salt. These are fast. And addictive. Make at your own risk. I could not stop eating them as I was shooting. Bill said they're yummy. Well, I'm off to make a whipped cream cheese with lemon zest, dill and shallots to schmear on these fuckers. And to taunt Bill, obviously.
Make these. They're awesome.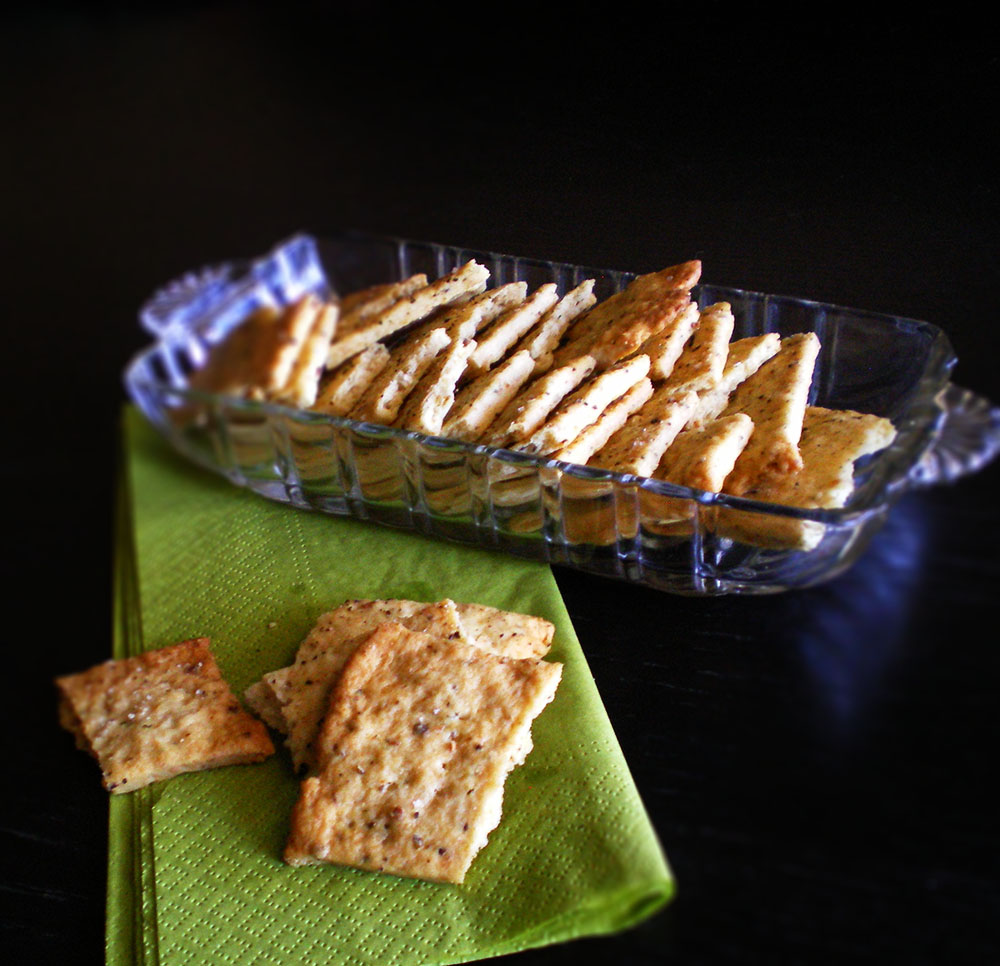 They put the crack in cracker.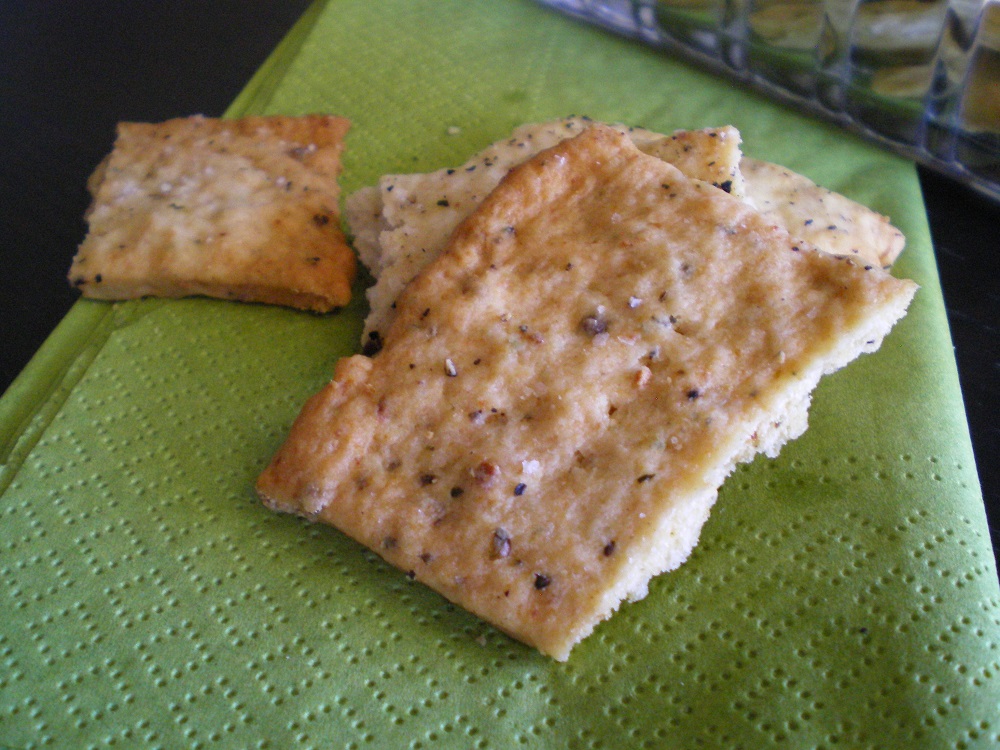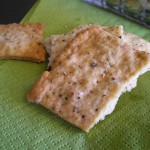 Herbed Crackers
2013-12-31 14:38:08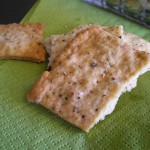 Serves 6
Crunchy herby bits of addictive goodness that are mix to eat in half an hour.
Nutrition Facts
Amount Per Serving
* Percent Daily Values are based on a 2,000 calorie diet. Your Daily Values may be higher or lower depending on your calorie needs.
Ingredients
1 3/4 cups AP flour
1 Tbsp TJ's 21 Season Salute
½ tsp. Dried minced garlic
1 tsp baking powder
3/4 tsp salt
1/2 cup water
1/3 cup olive oil plus about a tablespoon for sprinkling on top
Sea salt and coarse ground black pepper to sprinkle on top
Instructions
Preheat your oven to 450*. Throw everything except the sprinkles in the kitchen aid with the paddle. Mix 30 seconds, or until dough forms. Divide in to two balls. Take a sheet of parchment the size your cookie sheet, and roll that dough to about 1/8" keeping it as rectangular as possible. Repeat with the second ball. Drizzle on the last Tbsp of olive oil, sprinkle with the sea salt and the course ground pepper. With a pizza wheel, gently slice each lengthwise to get 6-8 strips. Then take a fork and lightly score the strips about every 1/2" or so.
Bake 10-ish minutes - they should be golden brown and smell done. When they're cool, break the strips in to cracker-sized chunks.
Adapted from Oh Dear Bakery Blog
Bucket of Yum http://bucketofyum.com/