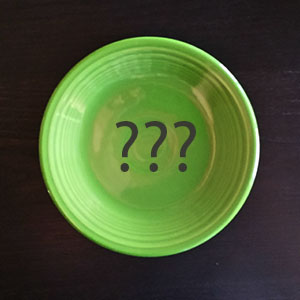 2016. It's been a slog of year, honestly.
I removed my self-imposed deadline of a post a week, so this year saw only 20 or so recipes and about 5,000 views, which brings the historical total to 15,000. Inspiration has been elusive, and it is, alas, the impetus for a new recipe worthy to shoot and write about.
I still have the goal of self-publishing a cook book. I still have the goal of increasing readership without resorting to all those awful, grasping ads so many foodbloggers whore themselves out for. We'll see, I guess. If I could find a way to unobtrusively and tastefully do them, I may be forced to eat some crow. Himself would love to see my hobby offset some of its own costs.
But the food! Far and away, my favorite recipe this year was the tacos de camotes. The interwebs had a different take, though. The lemon pistachio scones were finally edged out of the top three. (Two years running ain't bad, gals. Good job!) This year's top are: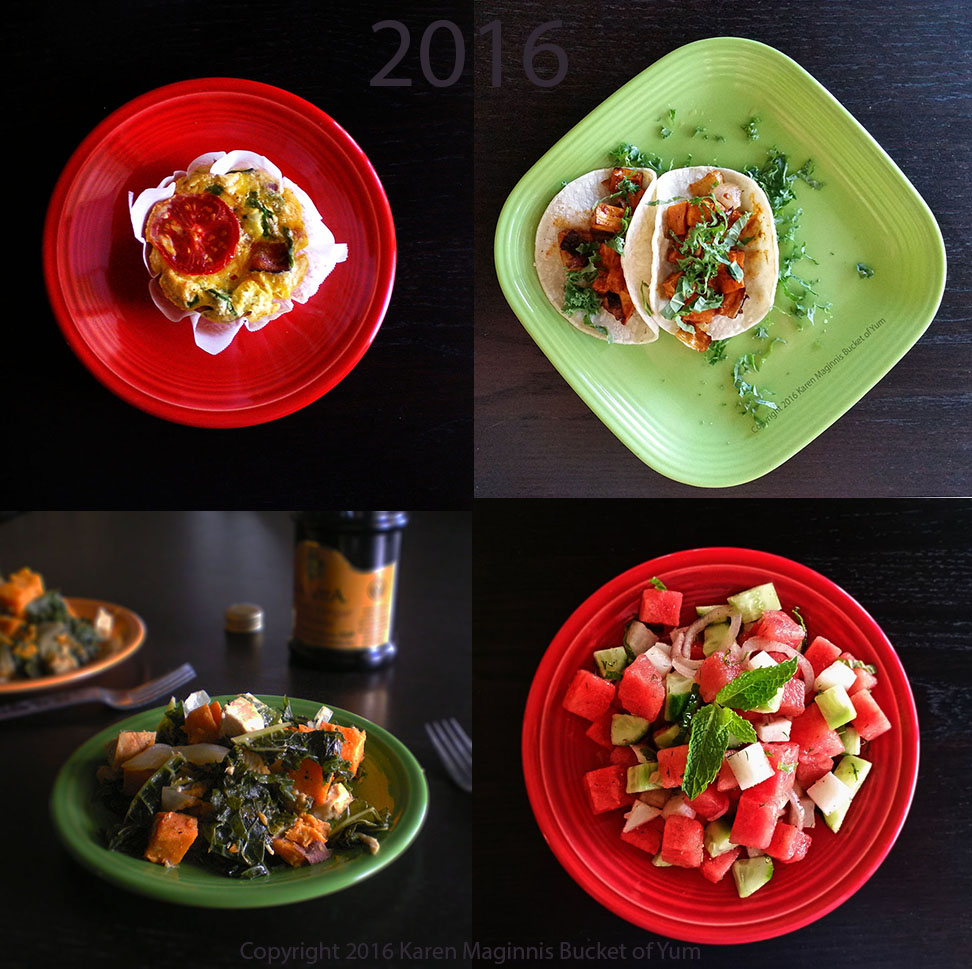 Mini Oven Omelettes
Sweet Potato and Kale Skillet
Cucumber Watermelon Salad
The omelettes, of course, have five times the number of hits as each of the others (since they were picked up in an article at Daily Burn about a year and a half ago.) But hell, who knows why one thing hits more than others. Maybe it's just the red plates.
Let us see where 2017 takes us. I wish us all health, happiness, prosperity and balance. And thanks, you guys. It is just lovely to share with others who also love to eat good stuff.
Brightest blessings for the coming year,
KPM