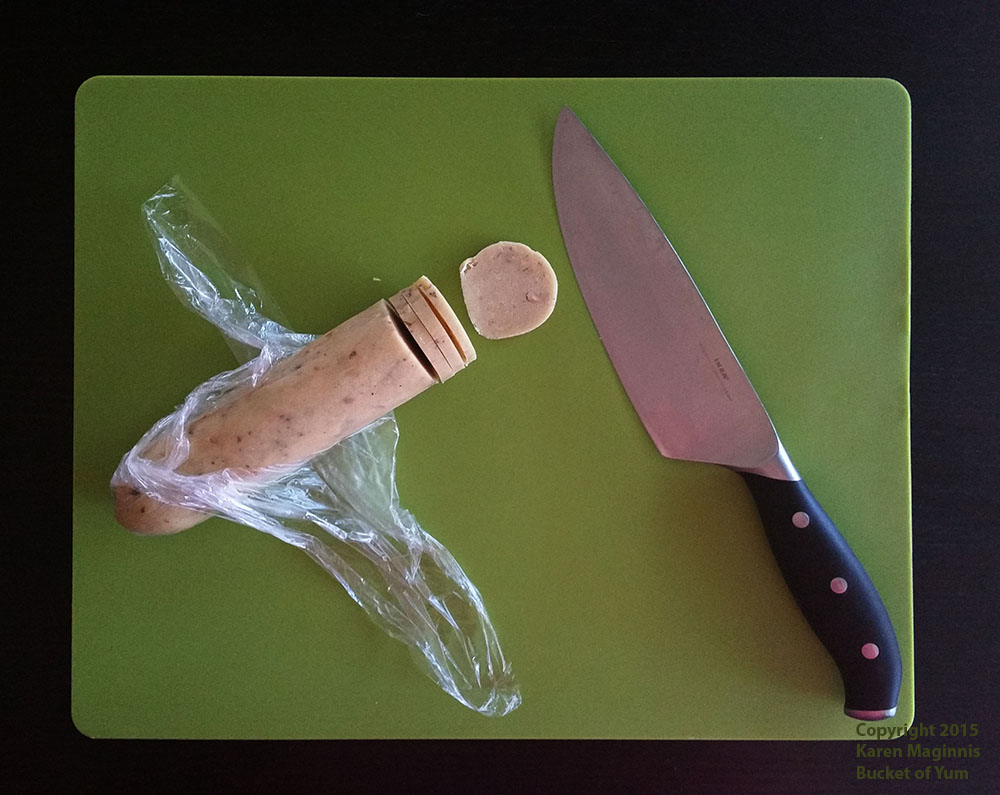 These cookies have been on my mind for a long time. The walnut refrigerator cookie was one of the first on my Christmas Cookie Pinterest board. Then I saw the black walnuts at Costco and that was it.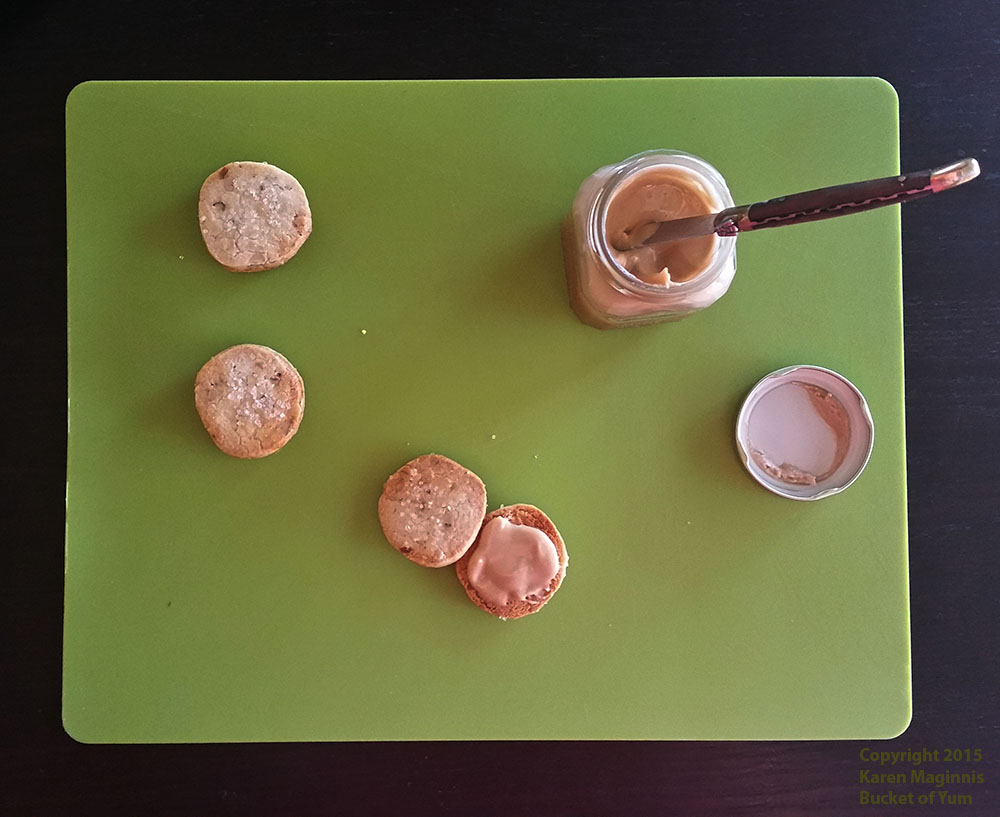 Typically for Christmas sandwich cookies, I make them with pistachio and then fill them with home made pistachio cream (which is essentially steamed pistachio nuts creamed with a little oil and sugar. It's a green orgasm in a jar, but I digress.) But, this year I wanted something new and when I saw those nuts, the pairing of black walnut and maple came to mind.
So, what is maple cream? Or Maple butter? Here's a link on how to do it, but essentially it's pure maple syrup that's heated and then whipped at a certain temperature. It'll hella dear, though, so don't have a heart attack. It also lasts forever, so for a cookie filling it will go a long way.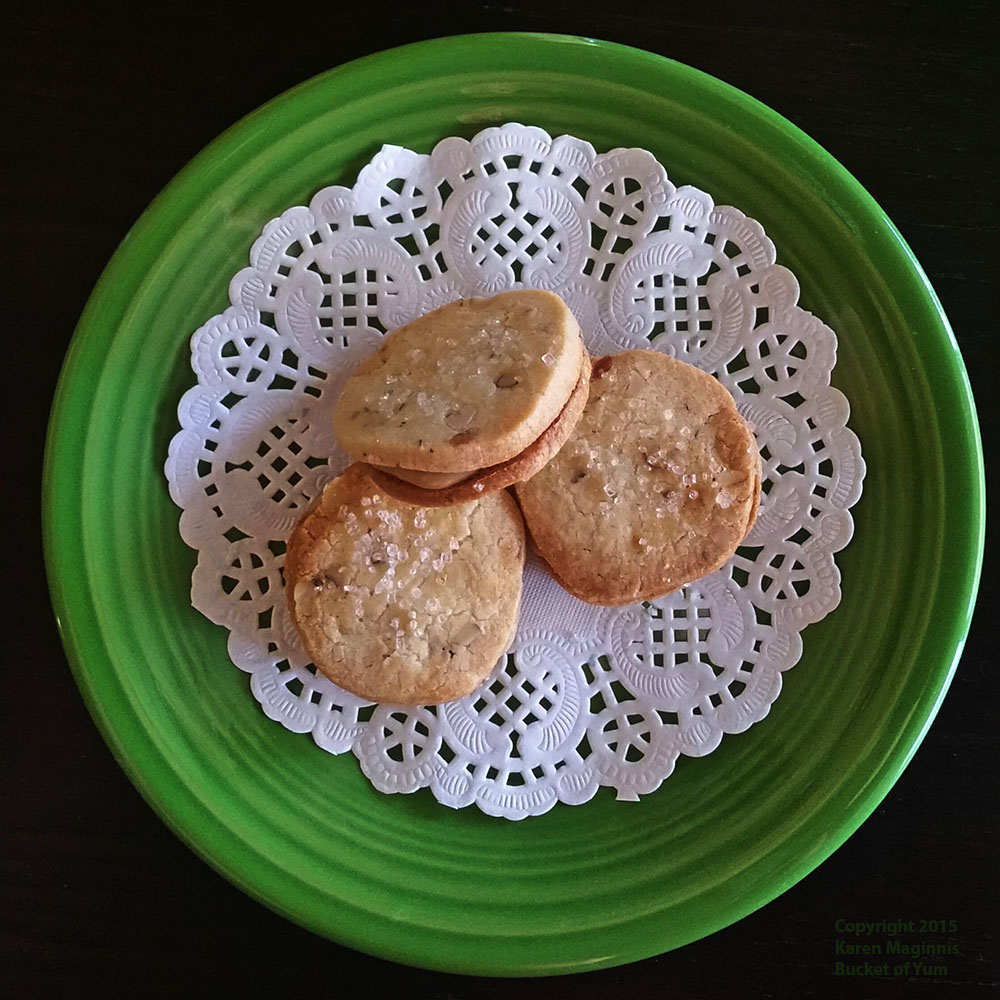 Himself likes the cookies plain, without the maple. He thinks that brings out too much of the earthiness in the nuts. But, since I like that, we'll have to disagree.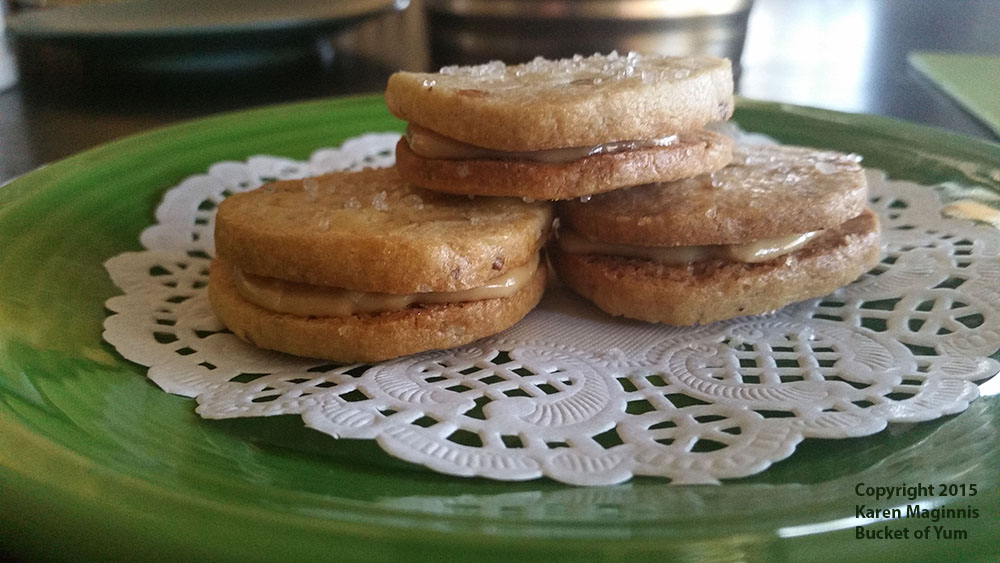 Happy Cookie Season, ya'll.
[yumprint-recipe id='78']