Does this thought cross your mind ever when you eat chocolate chip cookies with nuts, "God, this would be so good with no chocolate chips?" I found this awesome recipe online, and it was quite the hit.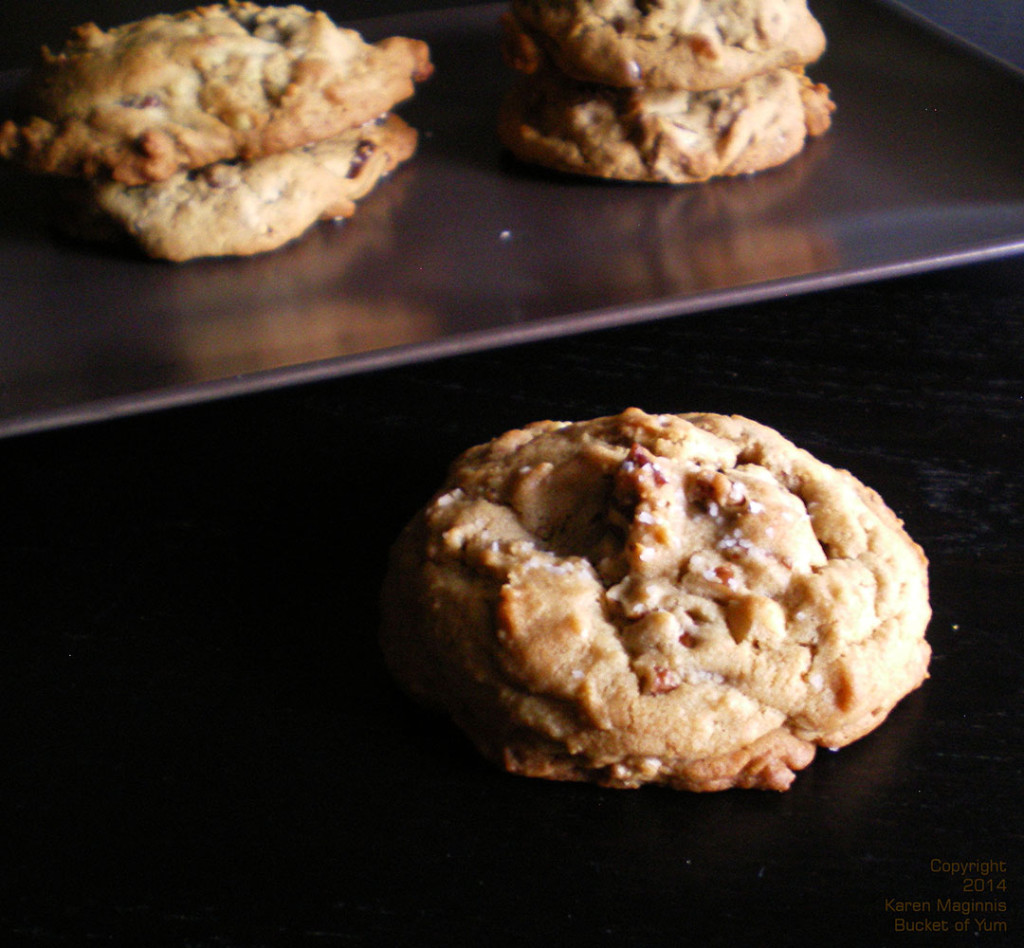 The folks at the office gobbled these up and sang their praises. It's time for treatses, mofos. Let's do this!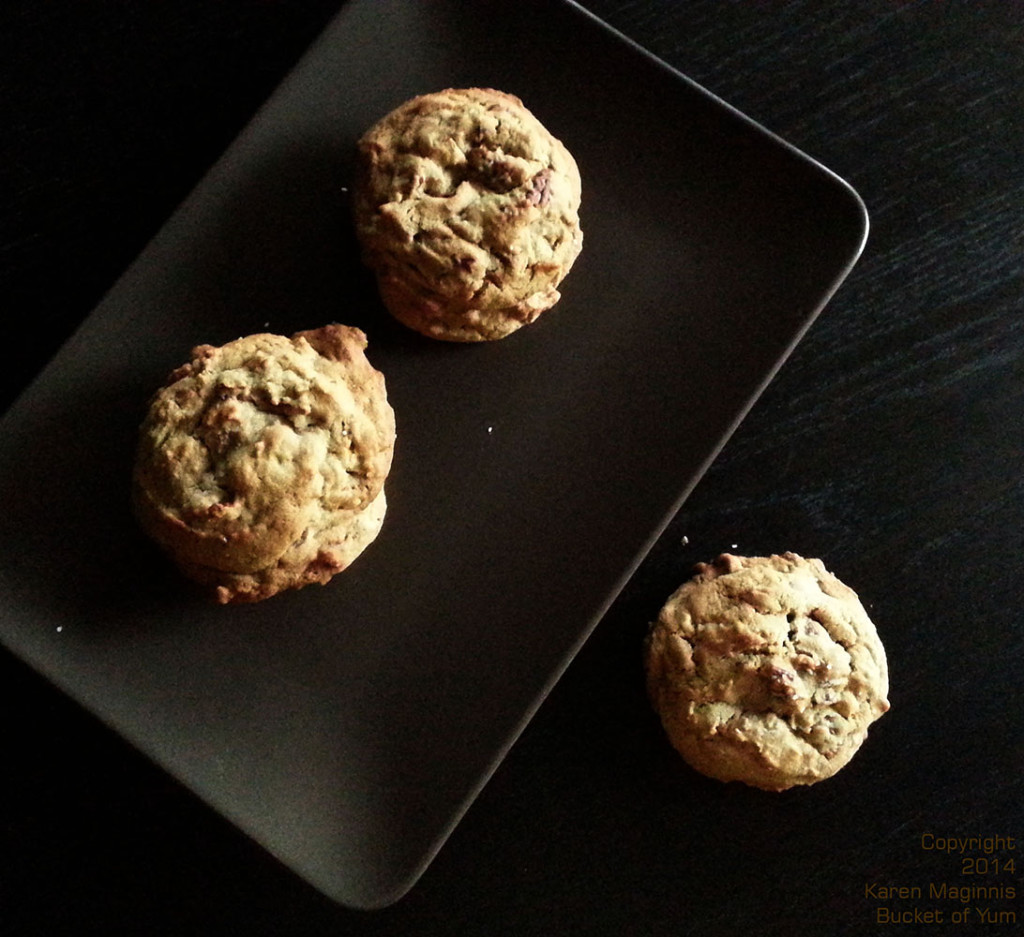 Oh, yeah, baby. Give me some of that.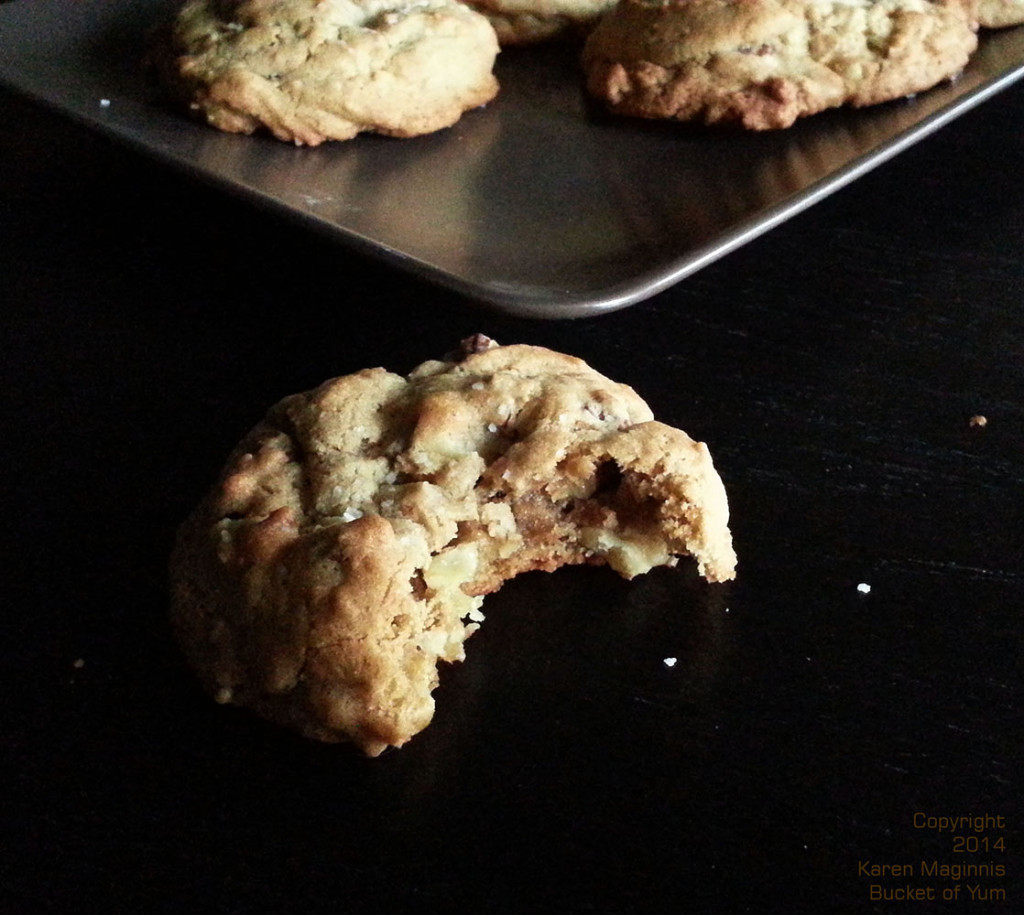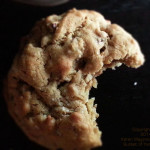 Walnut Pecan Brown Sugar Cookies
2014-04-22 21:48:15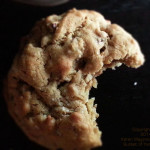 Seriously amazing cookie: nutty, salty, not too sweet. YUM!
Nutrition Facts
Amount Per Serving
* Percent Daily Values are based on a 2,000 calorie diet. Your Daily Values may be higher or lower depending on your calorie needs.
Ingredients
For the Cookies
½ lb unsalted butter (2 sticks), room temp.
1½ cups dark brown sugar, packed
2 large eggs
1 tsp vanilla extract
¾ tsp baking soda
¾ tsp salt (table salt, not Kosher salt)
2½ cups all-purpose flour, sifted
3 cups total chopped walnuts & pecans
For the topping
Flaked Kosher salt
Instructions
Heat the oven to 360* (or 375* convection). Get out your cookie pans and parchment paper, and your 2 oz. scoop.
Toast the nuts. For reals. Don't skip this part, you will be very sorry. (Just plop them on the paper lined pan and toss 'em in the oven for five minutes once it's heated. Trust me.)
Cream the butter. Add the brown sugar and vanilla and cream it until it goes a shade lighter. Do this for longer than you think you need to. Add both the eggs, and cream it some more - seriously, like two minutes. Until it is a fluffy dream.
While that's going, sift the flour, salt and soda. Dump in the wet, mix til combined. Dump in the nuts. Mix til combined.
Scoop 6 to a tray lined with parchment using the 2 oz scoop. Sprinkle with the kosher flake salt.
Bake 13 minutes.
They should be puffy and browned around the edges.
Notes
These are mondo sized-cookies. You'll get about three dozen if you make them normal sized. Just use a 1oz scoop, or a pair of tablespoons.
Adapted from From About.com's Culinary Arts section
Bucket of Yum http://bucketofyum.com/