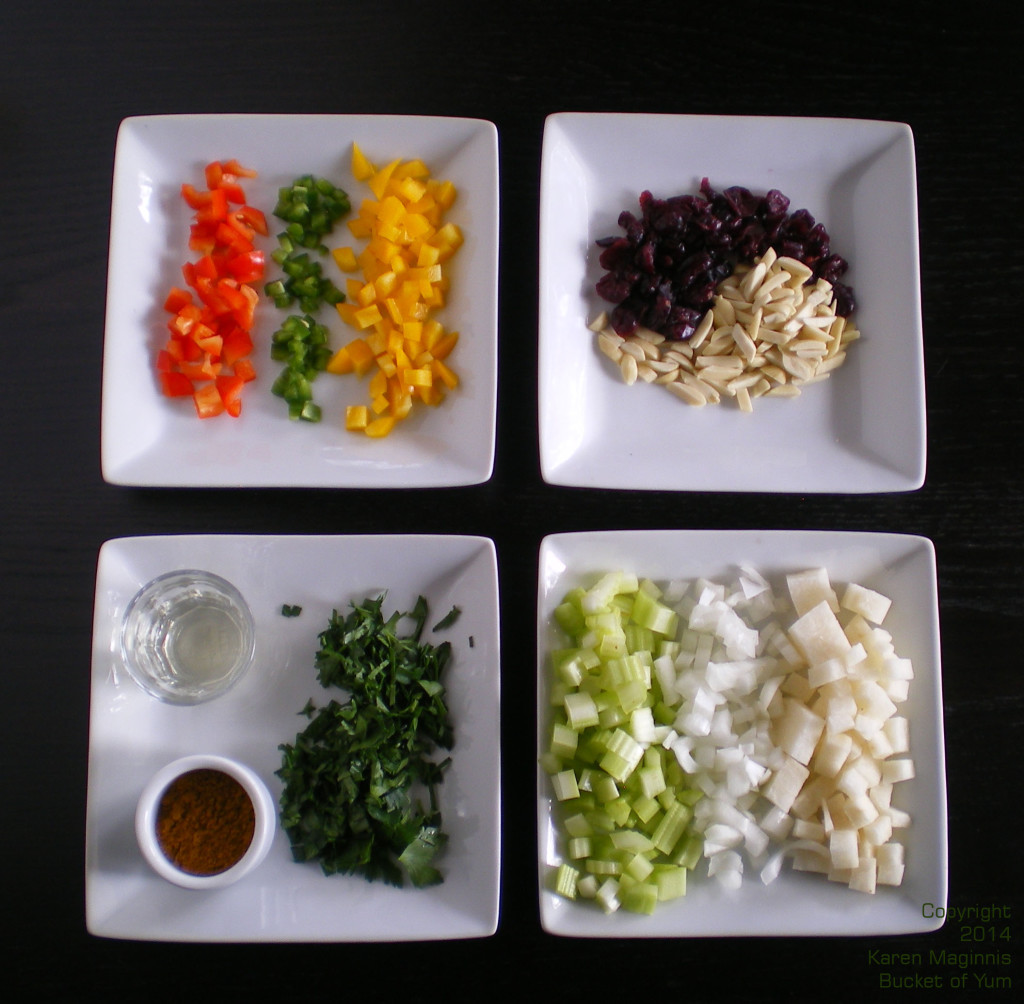 We do love us some curry chicken salad at our house. And when I discovered that the deli counter at Safeway sells shredded rotisserie chicken breast for $5.99/# – I was ON IT! This is fast, easy, moderately healthy and although it does involve some chopping, no cooking is required!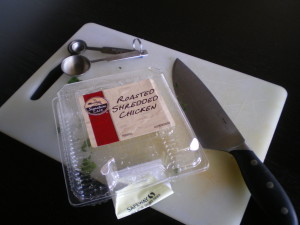 Mix it all up with a little mayo (or Greek yogurt, if you're lucky enough to be able to eat dairy), and let's eat!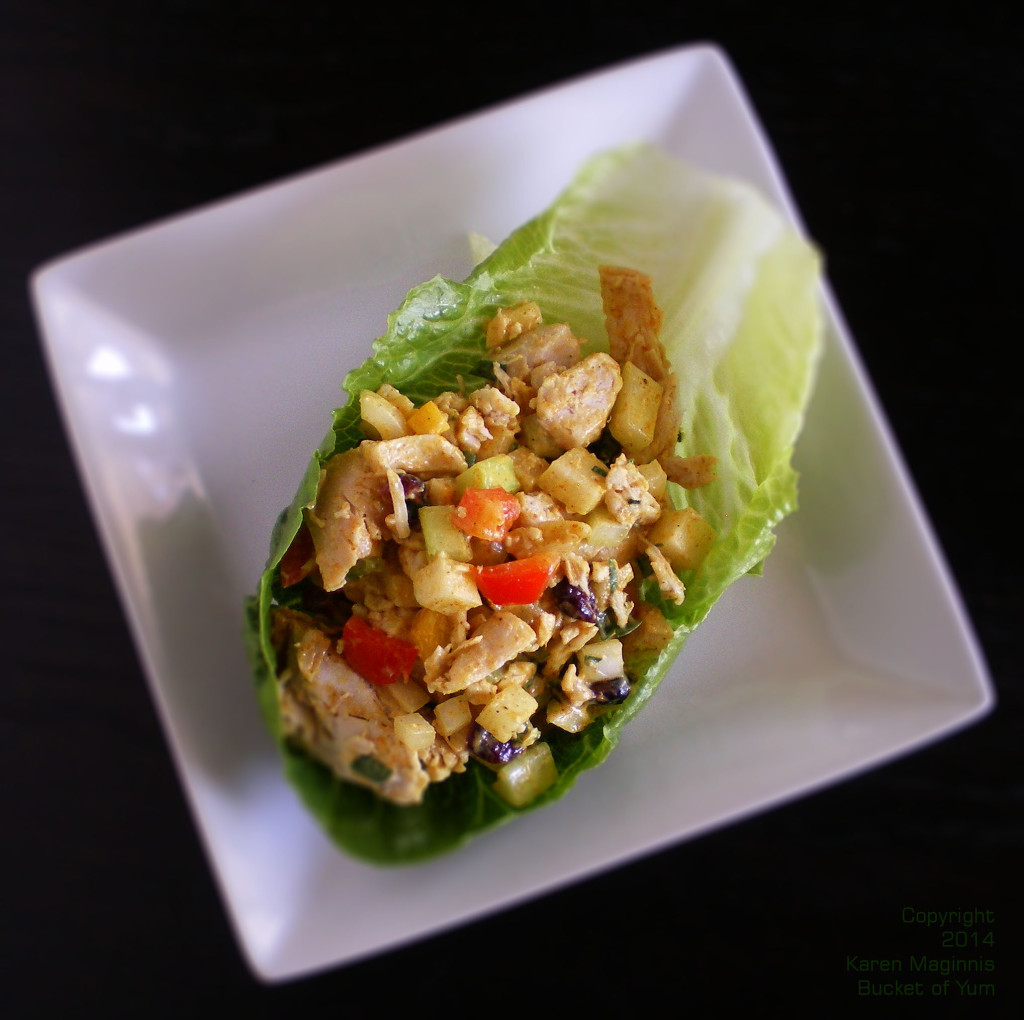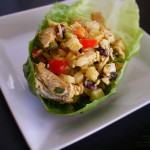 Curry Chicken Salad
2014-07-11 21:51:20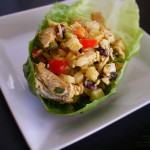 Serves 4
Tender chicken, crisp jicama, crunchy celery; Sweet onion and red pepper, spicy jalapeño and curry; Creamy mayonnaise with tangy vinegar: An immensely flavorful and satisfying no-cook supper.
Nutrition Facts
Amount Per Serving
* Percent Daily Values are based on a 2,000 calorie diet. Your Daily Values may be higher or lower depending on your calorie needs.
For the dressing
1/3 c mayonnaise (or Greek yogurt)
2 Tbsp seasoned rice vinegar or white balsamic vinegar
2 tsp. curry powder
For the salad
1/3 c. diced yellow or red bell pepper
1 Tbsp. diced fresh jalapeño
¼ c. diced sweet onion
1/3 c. diced celery
1/3 c. diced jicama
¼ c. chopped parsley
¼ c. dried cranberries or raisins
¼ c. slivered almonds or pistachios
For the protein
½# shredded chicken or cubed tofu
Instructions
Do all that mis en place - chop and dice.
Mix the dressing in a bowl.
Add the chopped veg et al and the protein, and gently combine til mixed.
Notes
Serve on a roll, in a pita, on a bed of greens. Yum!
If you go the yogurt route, skip the vinegar in the dressing.
Bucket of Yum http://bucketofyum.com/