No process shots this week, kids. Just the final product – this is a planned over. When chicken breasts are on sale for 99 cents a pound, I always buy a big pack and roast them, then dice them and freeze them for quick meals through the week.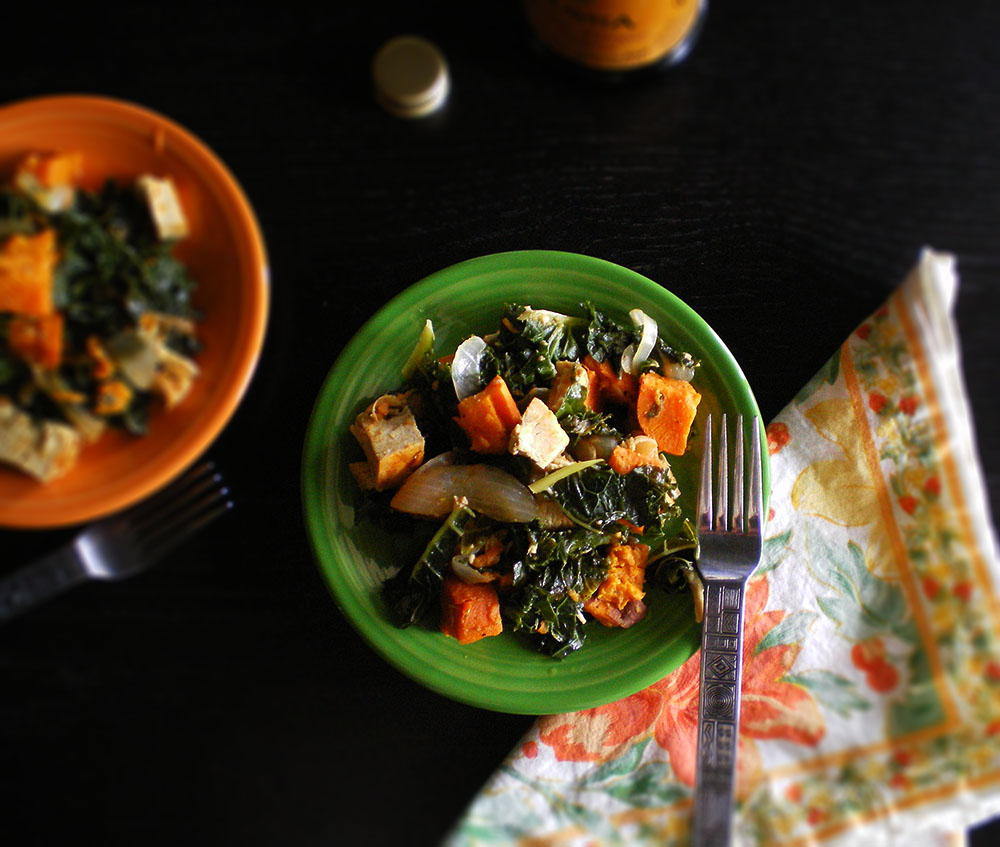 This dish features beautiful kale – they way it is best. Sautéd with garlic, served with a touch of balsamic vinegar. Not puréed in to some hipster smoothie like a hamster shat in your glass, or baked to a chip that looks and tastes like the shit petrified in your fridge for six months. No, this is luscious, tender but firm, sweet and slightly bitter. A fantastic foil for the melting sweetness of the onion and potato. Yum!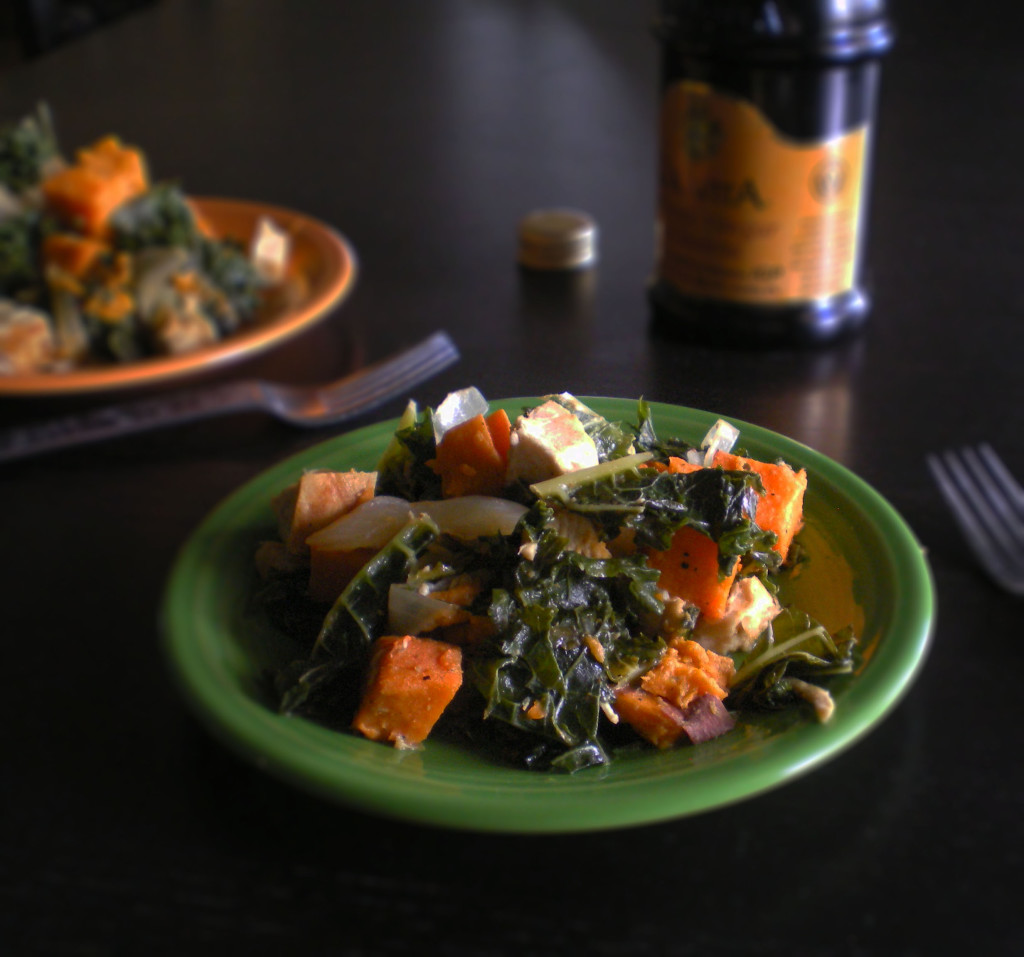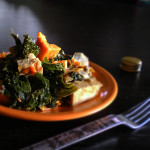 Sweet Potato Kale Skillet with Chicken
2014-01-04 17:24:51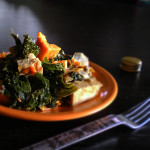 Serves 2
Quick planned overs - sweet potato and onion sauteed with kale, garlic and chicken. Served with a nice balsamic vinegar.
Nutrition Facts
Amount Per Serving
* Percent Daily Values are based on a 2,000 calorie diet. Your Daily Values may be higher or lower depending on your calorie needs.
Ingredients
2Tbsp olive oil
1/2 medium white onion, sliced in crescent moons
3 minced cloves of garlic
1 large roasted sweet potato, cubed
1 large cooked chicken breast, cubed
1 small bunch of kale, chopped
1 c. chicken broth
S&P
Instructions
First, roast the sweet potato. Pierce it a couple times and roll it up in sheet of wax paper, twisting the ends. Cook it in the microwave for 7-8 minutes. Get the rest of your mis en place done while it cooks. Let it cool for a couple minutes, then peel and cube it. It will be HOT, be careful. And it doesn't have to be 100% done because it's going to cook in the pan with the kale.
Heat the olive oil in a large nonstick skillet.
Add the onions and stir over medium high for a couple minutes until they're halfway translucent. Add the cubed sweet potato and chicken, toss to coat with the oil and onion. Lay all the kale on top, and sprinkle the garlic over the kale. S&P. Reduce the heat to low, pour in the chicken broth and cover.
Cook about 20 minutes, until the kale is what you consider done. Check after 10 if you like it still mostly raw.
Serve with a sprinkling of good balsamic vinegar and a grind or two more of the black pepper.
Notes
You could totally make this with rotisserie chicken, or even those frozen cooked chicken breasts, but I would leave out the salt and use 2/3 c stock and 1/3 c water. You can always add more salt at the end if needed.
Bucket of Yum http://bucketofyum.com/