Quick share of a fun cake. We were invited to game night at a friend's house, so of course I volunteered to make dessert. Because me.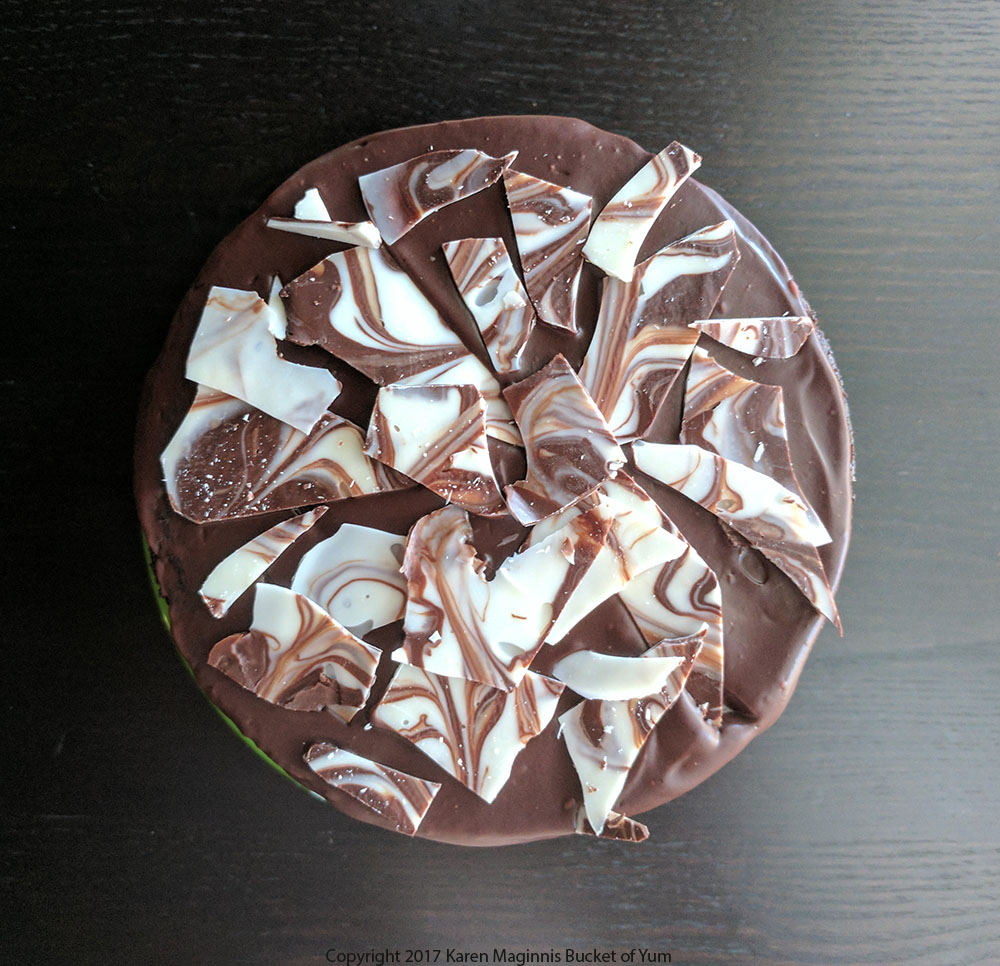 I started to go Super-Karen and think of triple chocolate with a salted caramel, or orange-chocolate with Cointreau….and then told myself to calm the fuck down. Just a chocolate cake with vanilla frosting would be fine.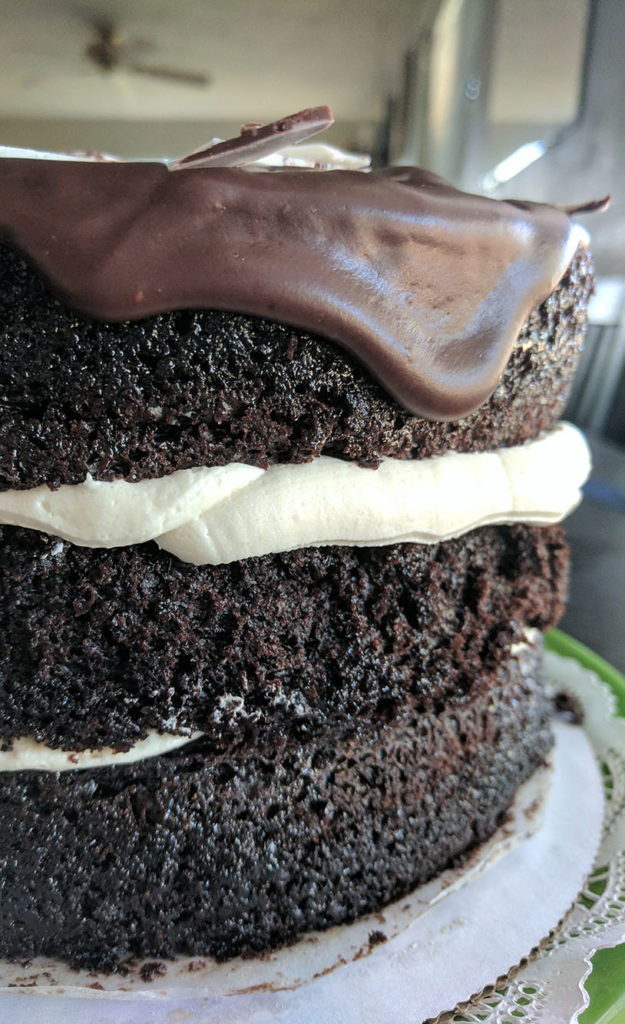 So, that is basically what we got. Three layers of Ina's chocolate cake sandwiching my grandmother's fluffy vanilla frosting and a little ganache to top it off. Since it was a naked cake, I brushed it with a Kahlua simple syrup. I wish I hadn't garnished it with the swirled chocolate bits on top (it was a pain to slice that way) and the ganache was lovely by itself. But, ya know – live and learn.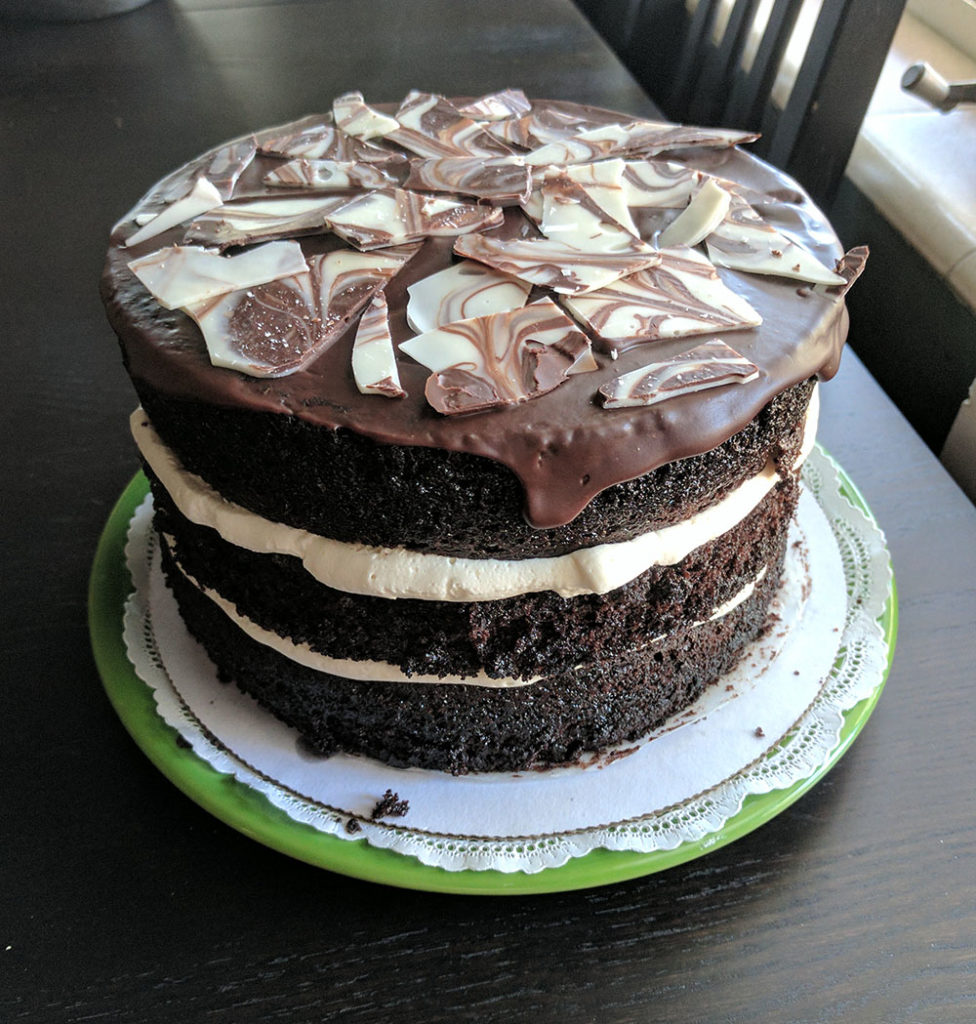 This puppy got rave reviews (Ina's cake always does), so I put the steps & the recipe links in a Google doc. Give it whirl. It is incredibly moist and chocolately, without being so treacly sweet it makes your teeth hurt. We all need a little choco indulgence now and again, and this baby fit the bill nicely. If you make it, I'd love to hear how it turns out, and how you adapted the recipe for your perfect indulgence.