This is one of those cheater posts, where its so easy I feel guilty even sharing it. A two-ingredient wonder. But this is yummy. And easy. And fast. So, we'll just have to suck it up and know it's really close to the blueberry cheatagranita recipe I posted last year.
So, this serves like gorgeous soft serve when you first make it. But, I wanted perfect little boules so I froze it before scooping. And, I'd say just make this and eat it. Honestly, once it was frozen it actually flaked gorgeously in to a a granita…but that's already here, so …. yeah.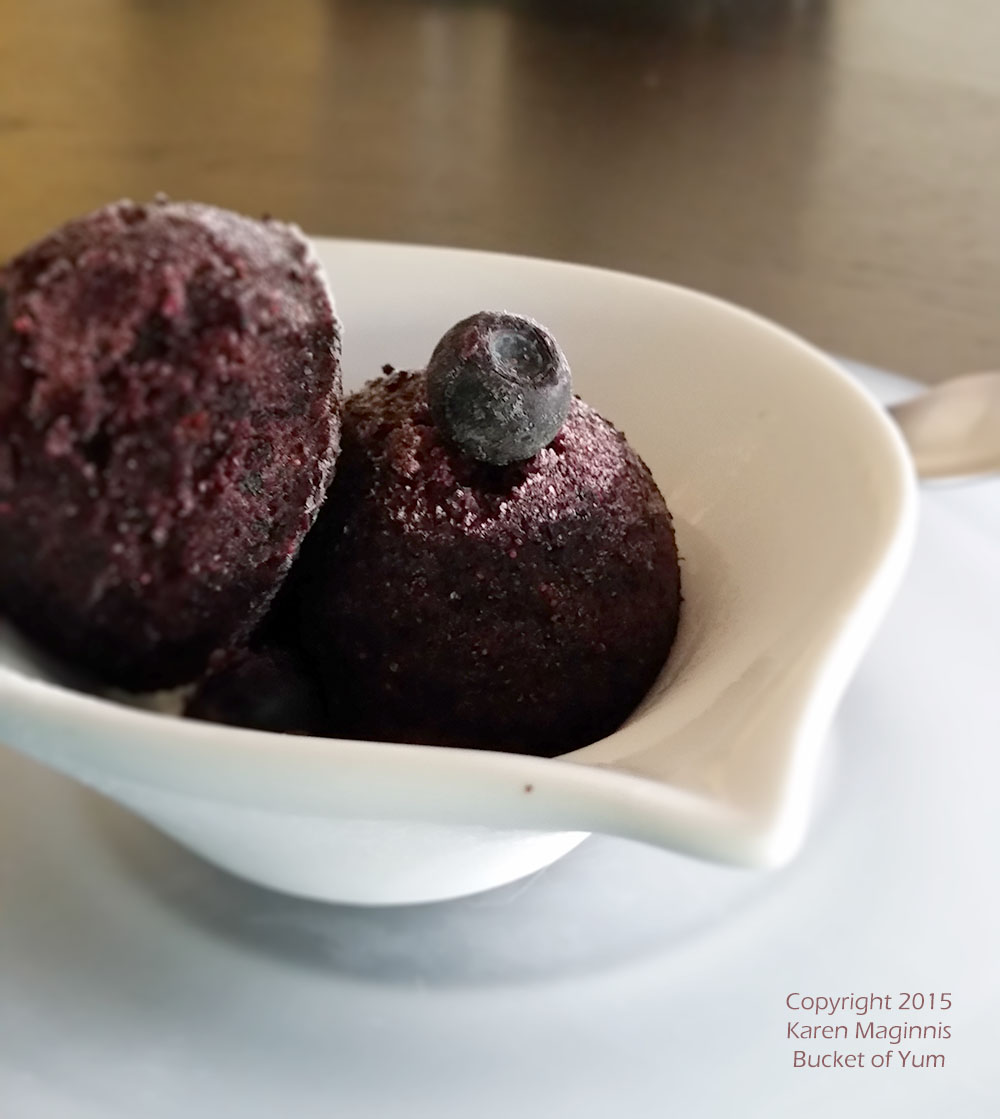 The longest part of this is the waiting. But hey, set out the blueberries when you sit down to supper, and then just whip together dessert.
Ingredients
3 c. frozen blueberries
6 packets Truvia or PureVia sweetener
Instructions
Put the frozen blueberries in the food processor, and walk away for 20 mins.
Once they're partially thawed, sprinkle them with the sweetener.
Pulse until everything is mostly smallish and then leave the processor going for 1-2 minutes.
Scrape down the sides halfway through.
Stop when it looks like soft serve.
Garnish with some whipped cream or coconut cream or nothing.
serves 4
calories 65
fat 1
cholesterol 0mg
sodium 1mg
carbs 15g
-fiber 3g
-sugars 11g
protein 1g