Do you go through phases where you just want to eat the same thing all the time? This may surprise you, but I am currently fixated on carrots. Specifically shredded carrots. My friend Karen introduced me to this one fantastic Lao/Thai dish a long time ago – green papaya salad. It is scrumptious, and was the inspiration for Carrot Salad #2.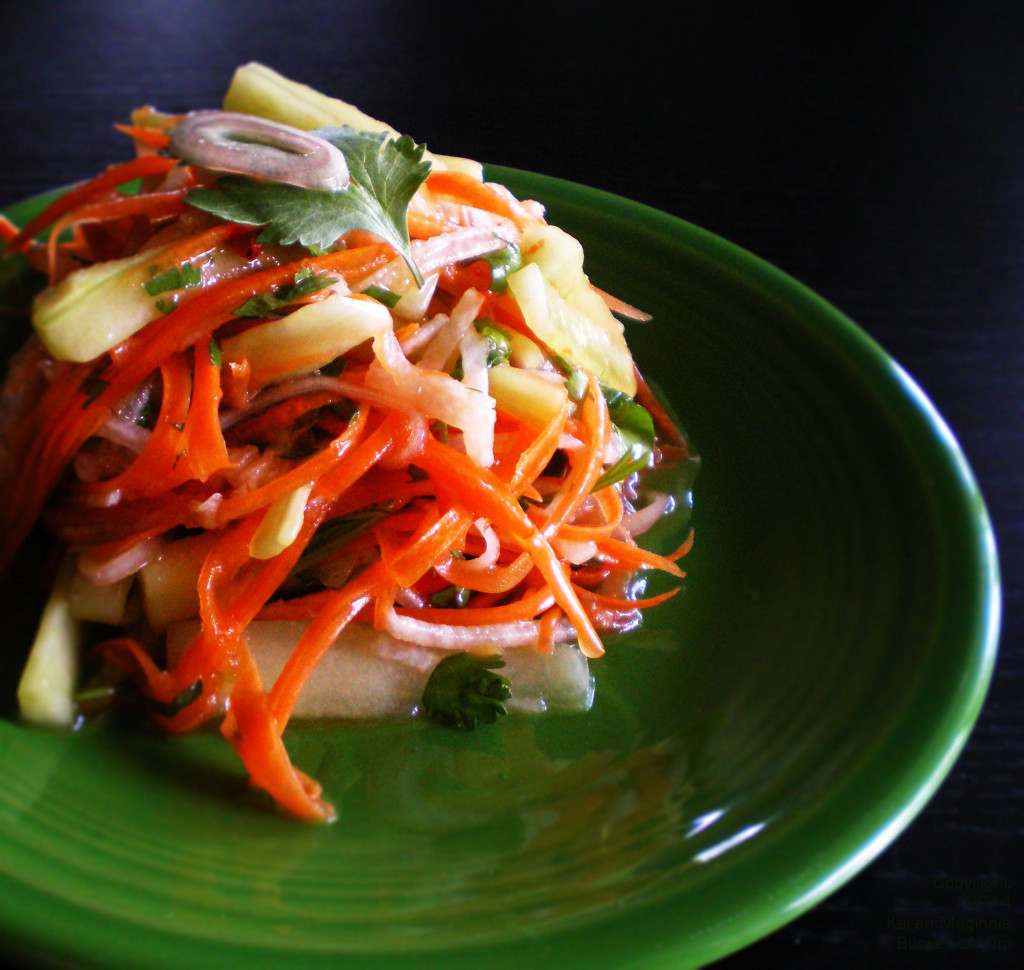 This was quick and easy. Now I just wish I had some sticky rice.

For the carrots and the jicama, I used that blue doodad in the pic above – I got it for a couple bucks at the asian market. It shreds – but the shreds are triangular in the cross section, and you can make them as long as you want – a longer carrot or stroke of the tool makes a longer shred. It's pretty cool – I was totally stoked when Karen told me about that puppy. Oh, and this recipe has fish sauce. You could leave it out, but you'll be sad. You don't taste the fish, promise, unless you're like a super sniffer or pregnant or otherwise olfactorily enhanced. And, I totally cheated on the dressing and just used some sweet chili sauce with the lime juice and fish sauce.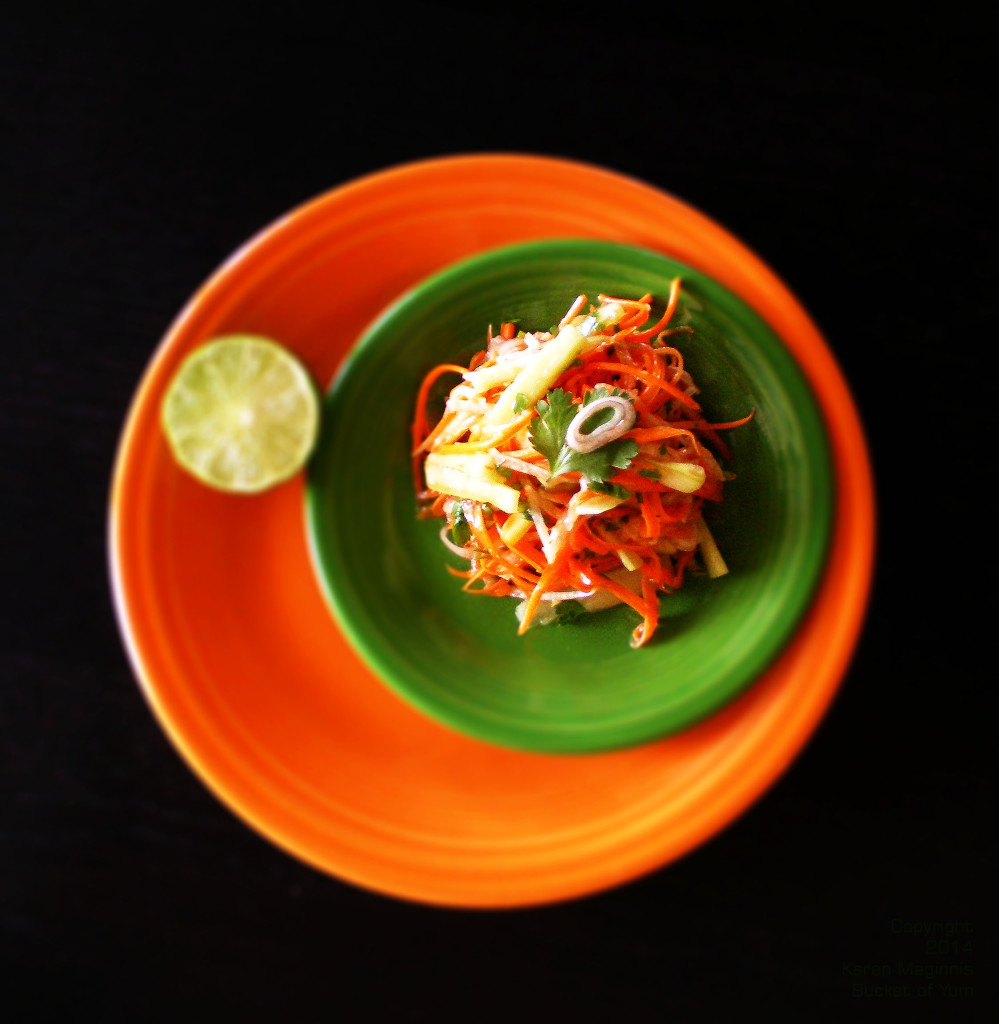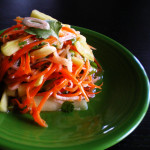 Shredded Carrot, Cucumber & Jicama Salad
2014-04-05 17:44:58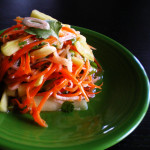 Serves 2
Crunchy and fast - delicious with grilled chicken kebabs.
Nutrition Facts
Amount Per Serving
* Percent Daily Values are based on a 2,000 calorie diet. Your Daily Values may be higher or lower depending on your calorie needs.
Ingredients
1/2 english cucumber, seeded and cut in to matchsticks
1/2" slice of jicama, shredded
2 carrots, peeled and shredded*
2 Tbps. thin slices of shallot or purple onion
1/4 c. chopped cilantro
1/4 c. sweet chili sauce
8 drops fish sauce
2 Tbsp. fresh lime juice
(1 tsp. toasted sesame oil)
Instructions
Mix it. Eat it.
Notes
The sesame oil is optional - I just really like the taste.
Bucket of Yum http://bucketofyum.com/