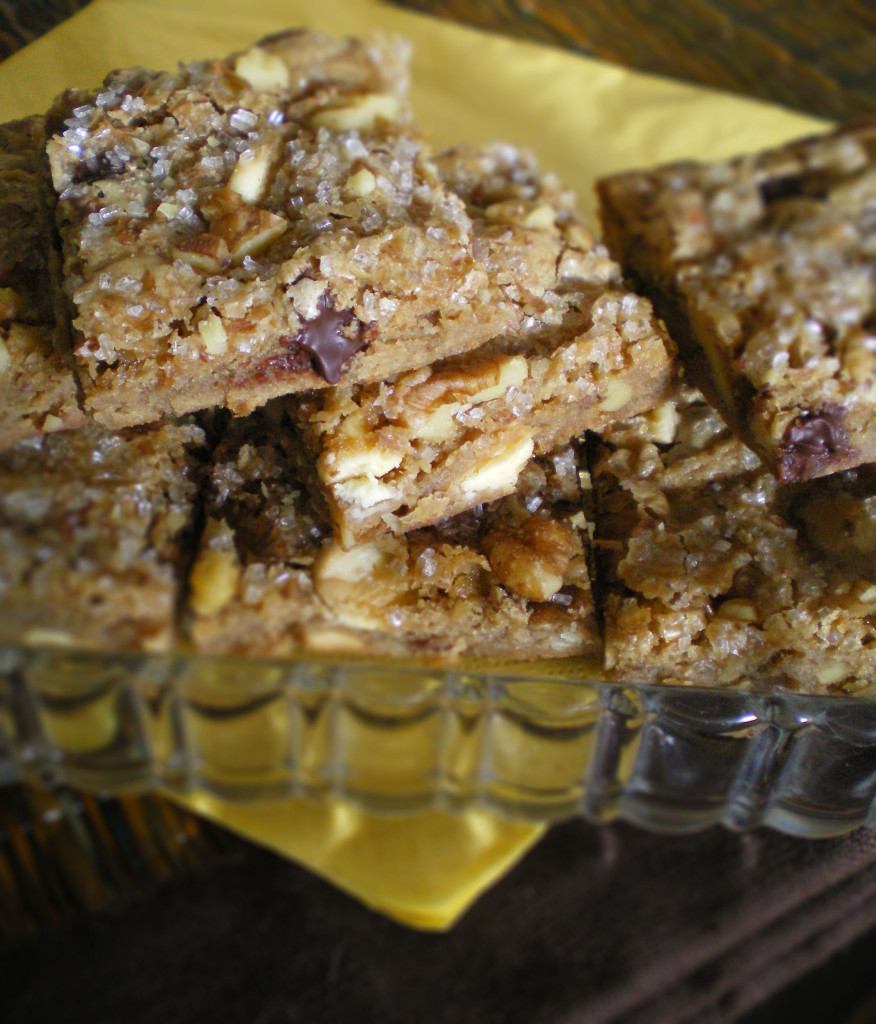 Blondies. Bill has this memory of earth-shatteringly good blondies from the Just Desserts bakery in San Francisco from [cough cough] years ago.
I can't tell you how many recipes I've tried over the years, hoping to give him that little slice of bakery happiness…. but have yet to find THE ONE.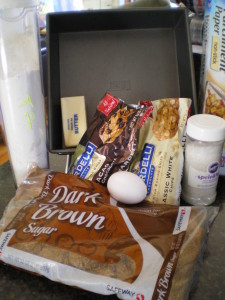 These are not them, but they are damn tasty. They're from Smitten Kitchen, with walnuts and (in honor of The City) Ghiradelli white and dark chocolate chips, some walnuts, and crystal sugar on top.
Alright – now that the photo's up, it's time to go make a pot of coffee to do these bad boys justice.
[yumprint-recipe id='5′]