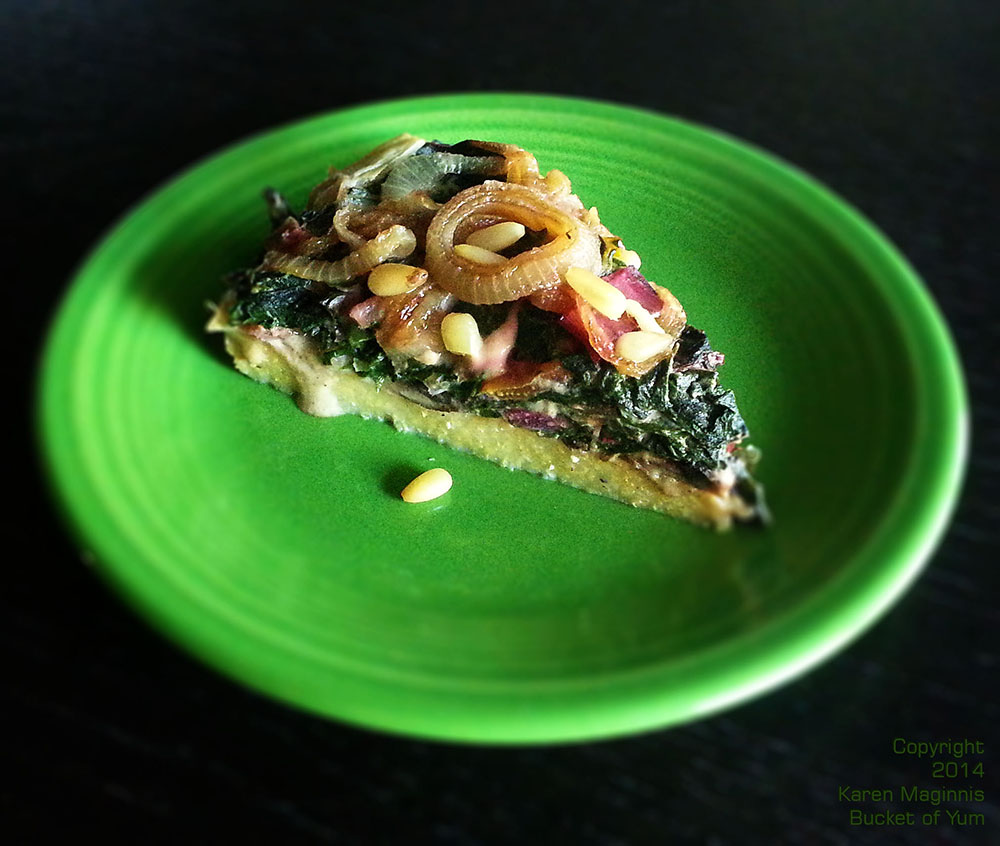 I am obsessed with cashew cream. Having been dairy-deprived for so long, the ability to have creamy sauces with that rich mouth feel makes me so fucking happy I could danse. So, I saw this lovely spinach polenta tart on Tastespotting or Foodgawker, and really wanted to try it. Then, when we went provisioning and Sprouts had this gorgeous rainbow chard, I knew it was a done deal.
This is recipe isn't hard, but it does have a couple steps. I made it on a Monday night, but it totally lends itself to doing part one night (the polenta and the onions for example), and then finishing it the next.
Bon appetit – and by the way, just the chard was fantastic on its own. I could have eaten the whole damn pan. By myself.

A couple stages, but sooooo tasty.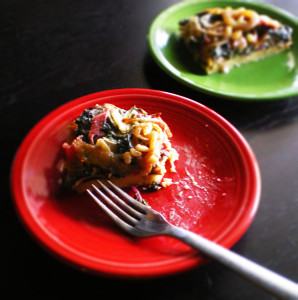 [yumprint-recipe id='20']