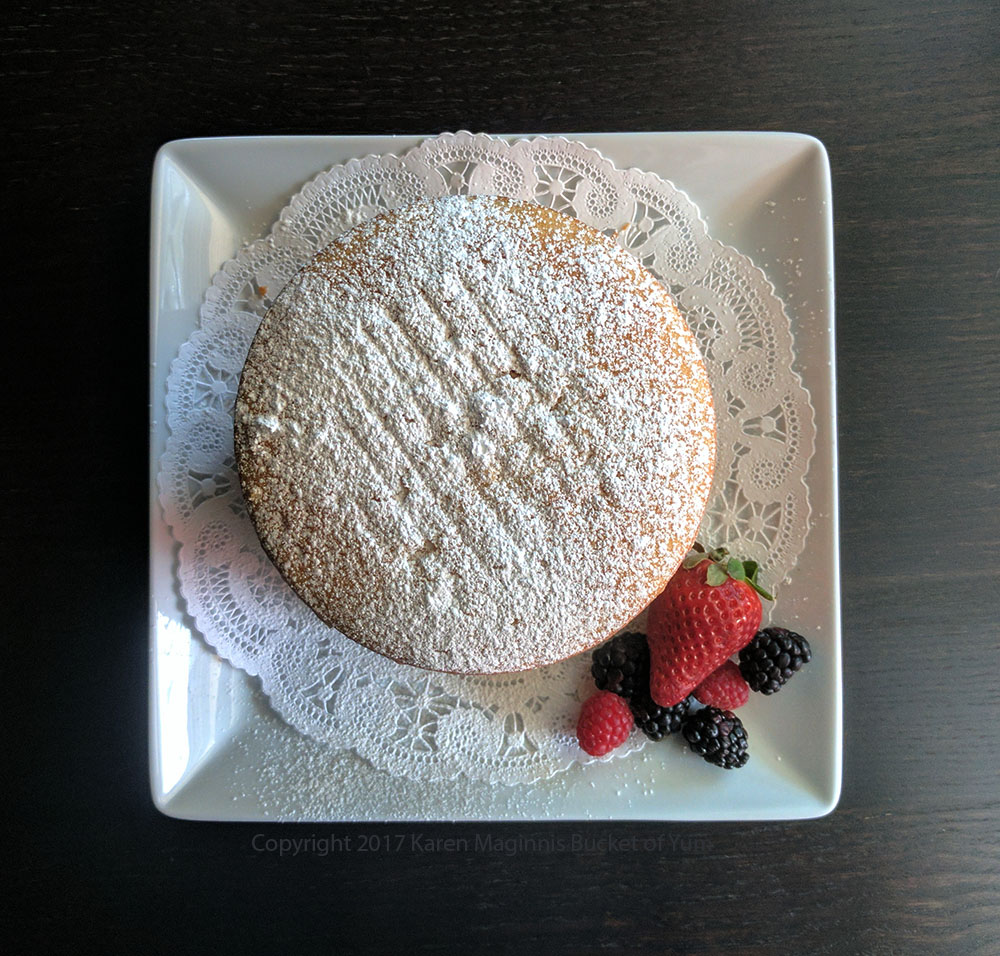 Mmmmmm. Cake. I LOVE cake. Nothing in this world tops a plain yellow cake. Except maybe a yellow cake with my Meme's fluffy frosting. (Snort. Nothing tops a cake…. ok ok.) Don't get me wrong, chocolate cake is delicious. But yellow cake is sublime.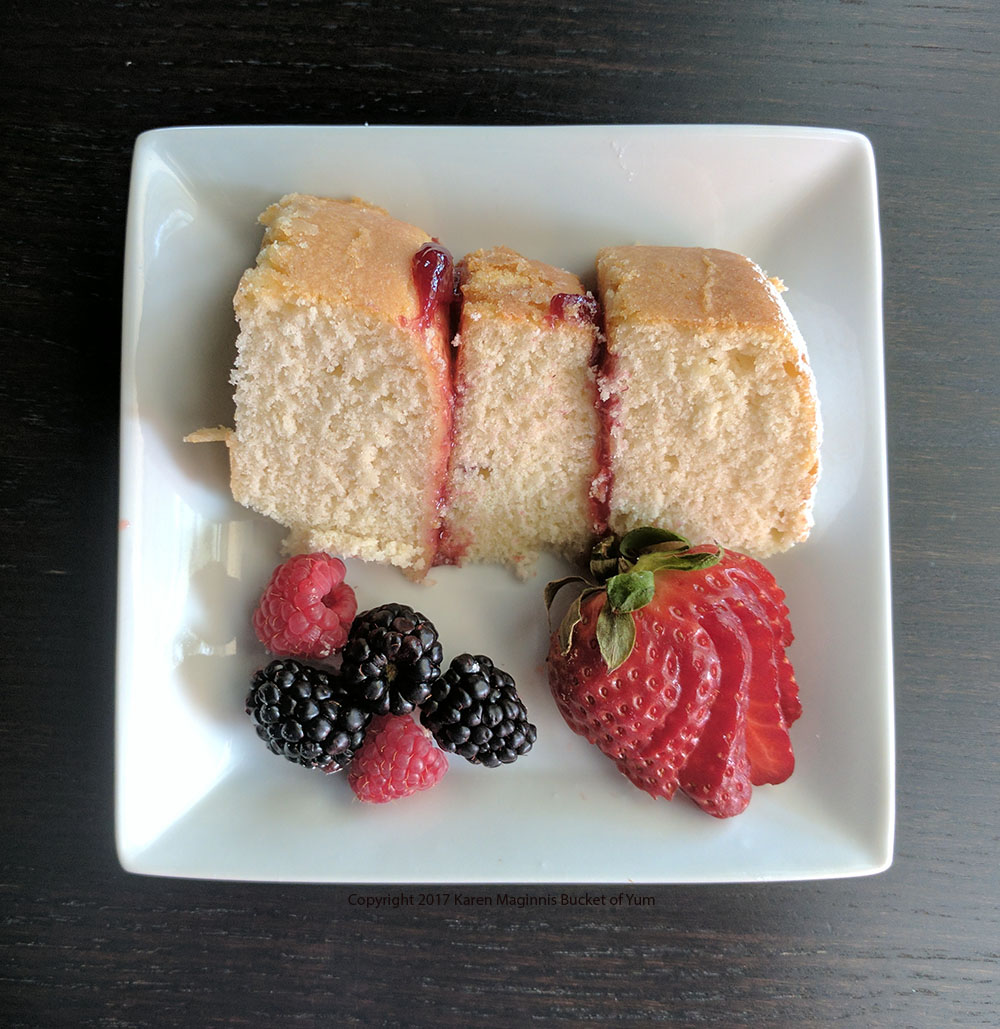 So, what if I told you that you could have cake for breakfast and that it would be slightly healthier than pancakes? As in, it has less sugar (unless you're some kind of weirdo who eats pancakes without syrup.) Silliness aside, the ingredients for pancakes or this yellow cake are practically interchangeable. Add some low-sugar jam, and we're done.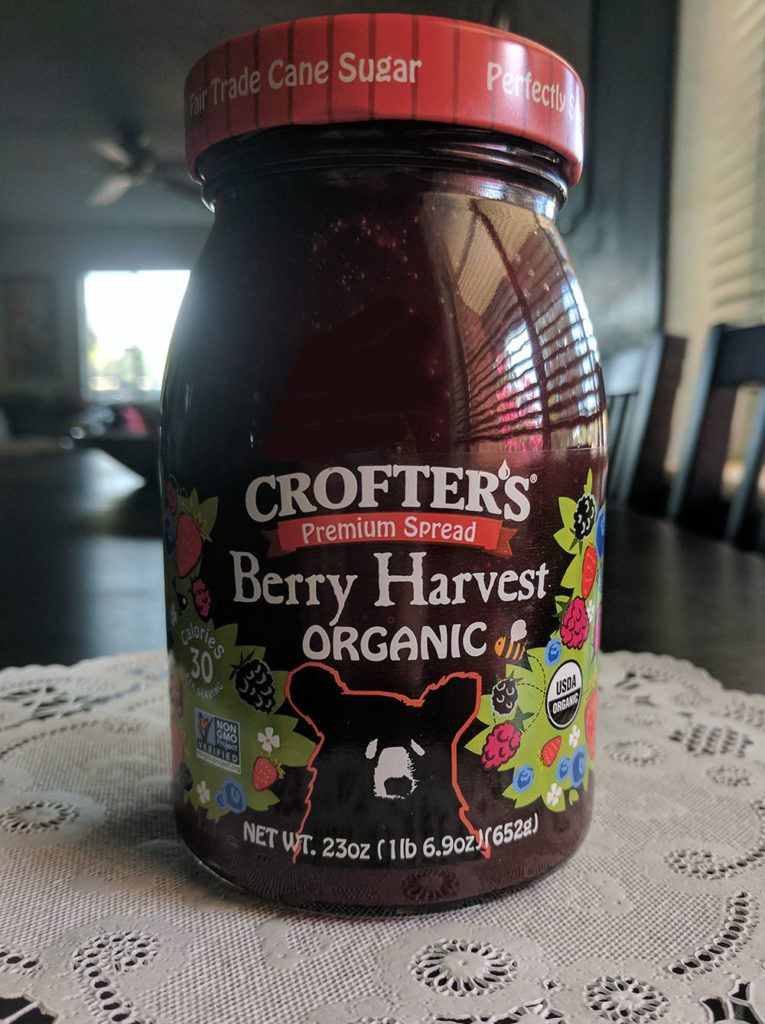 We picked this jam up at Costco, and it's quite tasty. It is not very sweet, though – so if you like a really sweet jam, this is not for you. But for a cake filling, it is spot on.
Shall we?


Cake:
2 c. AP flour
1 ¼ c. sugar
2 tsp baking powder
¼ tsp baking soda
1 tsp salt
1 stick unsalted butter
1 c. buttermilk
1 tsp vanilla
2 eggs
Preheat oven to 350*. Get out two 8" or three 6" round pans.
Alrighty, y'all know I love me the creaming method of cake creation – so here it is:
In the Kitchenaide, with the paddle attachment, put all the dry ingredients. Give a couple spins to combine, then toss in the stick of butter (Cold from the fridge is fine). Run on medium for a couple of minutes, until the mixture looks like a bowl full of fine crumbs.
While that's going, line the bottom of the cake pans with parchment, then grease and flour the pans. No, this is not overkill. You could parchment the sides, as well, if you want a super-smooth side. I didn't – I'm lazy.
Back at the mixer, when the mix looks like crumbs, pour in the three liquid ingredients, bring up to medium high then high for about three minutes – until the mixture looks fluffy and is a lighter color than when you started.
Evenly divide between the pans. Give each a good whack, and bake for 30-35 minutes (start testing at 25 for the six inchers.) And, I weigh mine when it's by three because otherwise I have vastly different sized layers. Eyeball it at your own risk.
When they test clean with a toothpick, cool on a rack for ten minutes (they'll still be warm), then remove the cake from the pan. Cool completely. Layer with your compote or jam, sprinkle with powdered sugar and you are good to go.
Bon apétit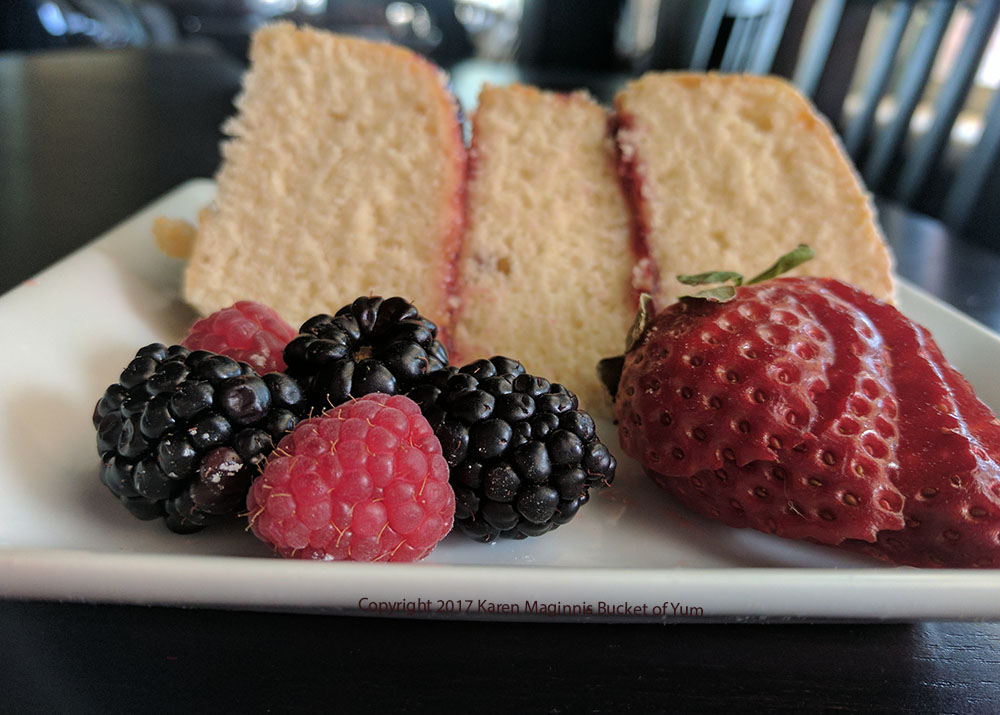 What about Meme's frosting? I will try and fit that in to a post here soon. The interwebs knows about it, especially because the Pioneer Woman extolled its wonder a while back – check it out if you can't wait!