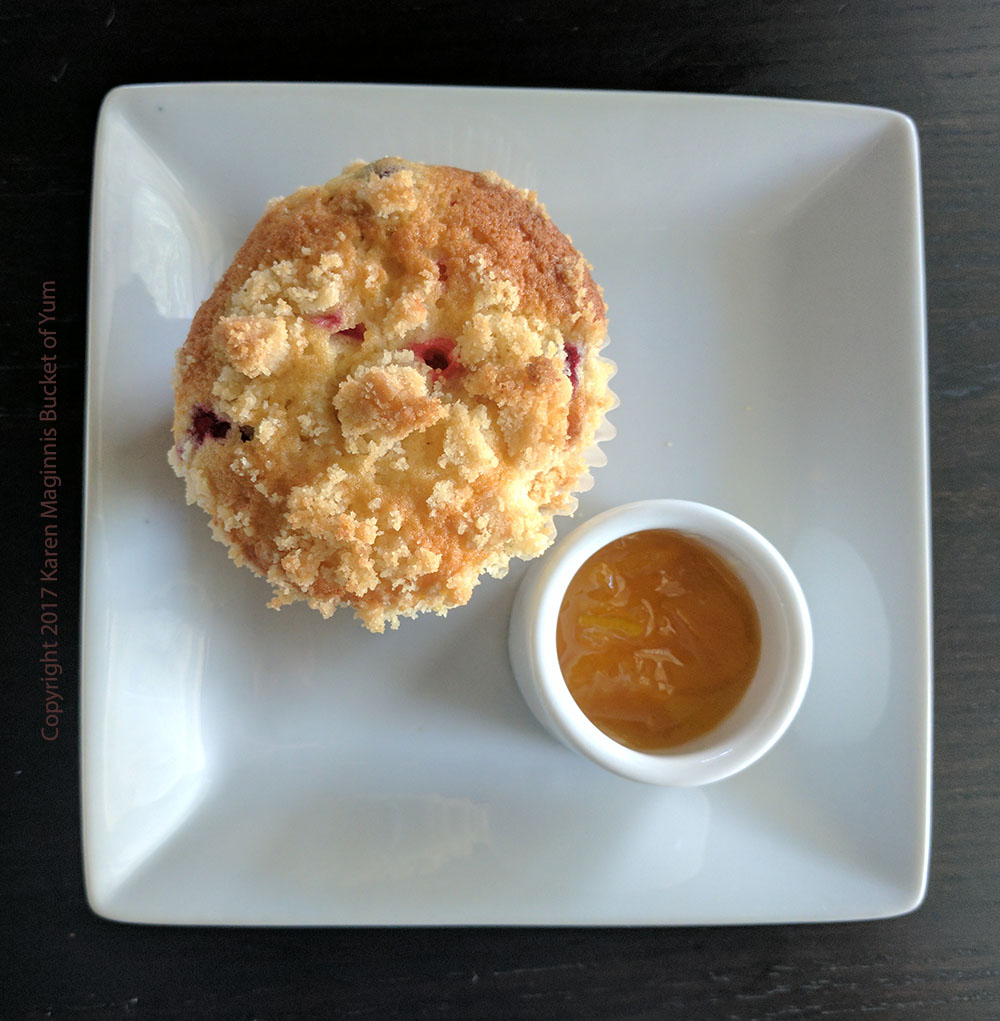 So, these were supposed to be those blueberry muffins that came in out in the NYTimes last week – that new recipe with the smashed blueberries in it. Only when I went to the freezer to get the blueberries, I forgot himself had been making smoothies and….yeah, you see where this is going. But, because my poor long-suffering husband is awesome, he said, "what about cranberries? You have those." Indeed. And they're nice and tangy, to boot!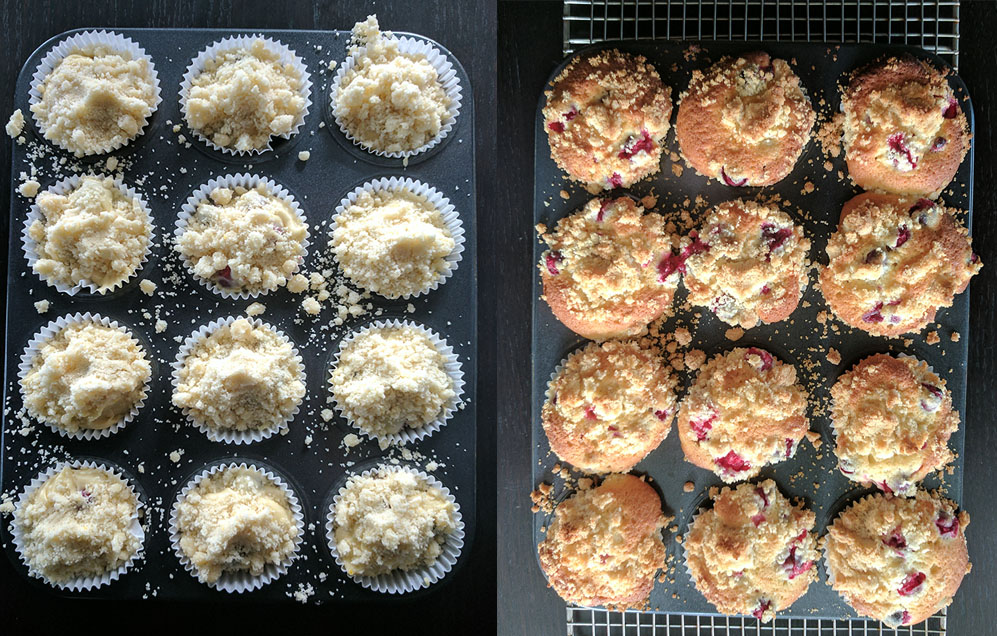 So a little tweak here and there, add some crumb topping and serve with some marmelade! Yum!!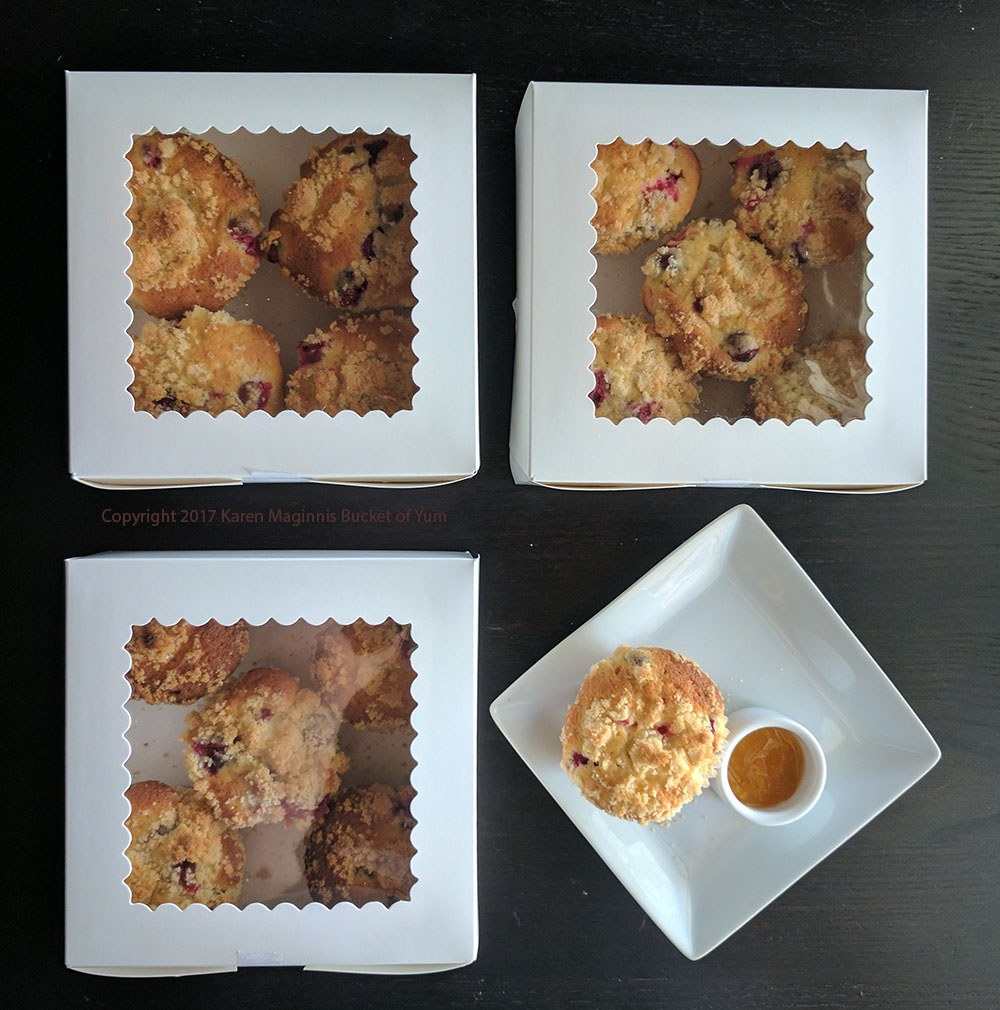 That is kumquat marmelade, from my friend K's tree, btw. Never made it before – turned out a bit thin, but yummy! (The interwebs tell me I overcooked it a bit and so killed some the pectin from the seeds. Sigh.) I'd never seen kumquats like those, turns out they are a hybrid with a mandarin orange and are called Fukushu. Those little fruits were so pretty, too. The peel itself was sweet. Amazeballs.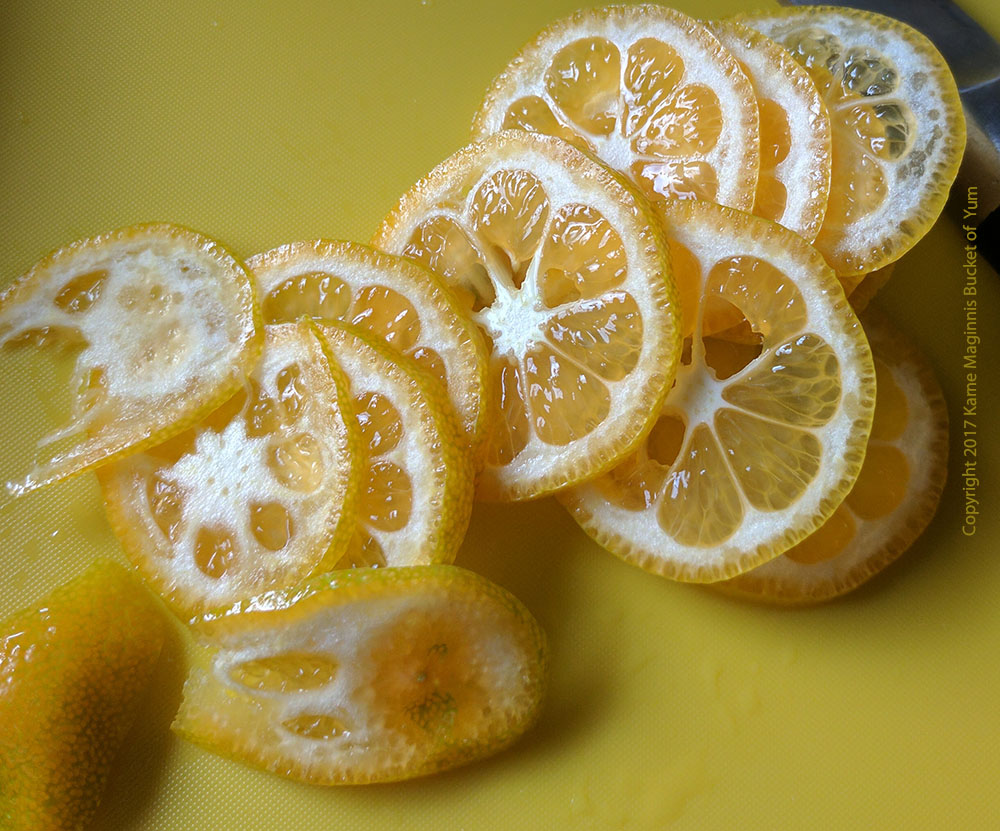 Well – lets bake! These cook under half an hour, and are gorgeous and slightly sweet. If you have some marmelade, it takes it to a whole new level.
Cranberry Crumb Muffins (yield 12-ish)
Preheat oven to 375. Line twelve muffin cups.

For the crumb topping:
1 stick unsalted butter
¾ c. sugar
¼ tsp salt
1 ½ c. AP flour
1 Tbsp corn starch
Melt the butter in a microwave-safe bowl. Stir in the rest of the ingredients until it's crumbly. Set aside.
For the muffins:
In the mixer on low until it looks like fine crumbs.
1 stick unsalted butter
2 tsp. lemon zest
1 ¼ c. sugar
2 c. AP flour
1 tsp. baking powder
½ tsp. baking soda
½ tsp salt
Add in, and then mix on medium high for a minute or two until thick and fluffy.
2 eggs
½ c. buttermilk or plain yogurt
1 tsp. vanilla
Stir in:
2 c. fresh cranberries (not sweetened dried!).
Spoon in to lined muffin cups, top with the crumb mix and bake for 20-25 minutes until golden and a tester comes out clean.
These are so yummy – lots of good feedback (nyuk!) from the neighbors.