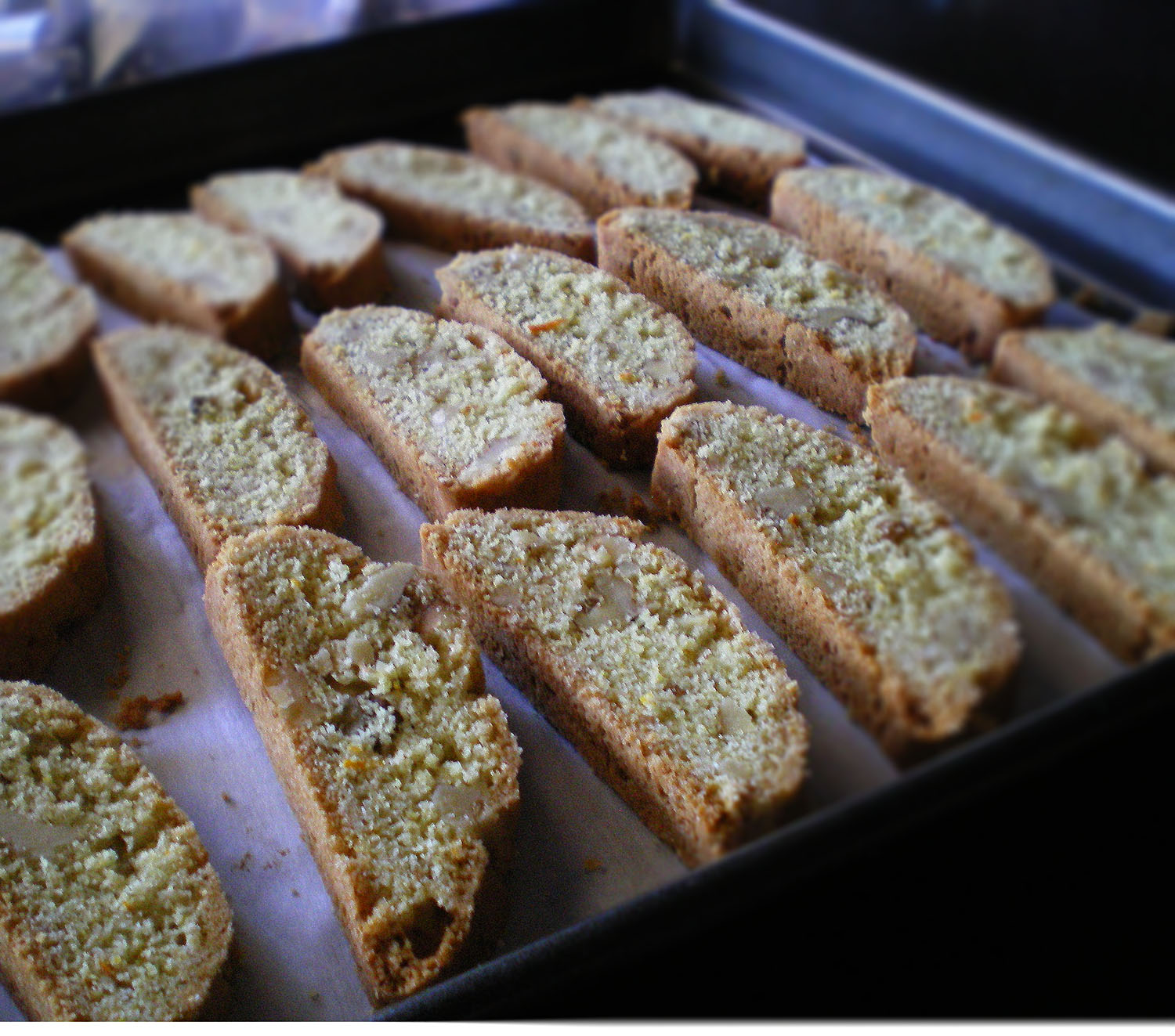 Anybody out there old enough to remember SOAR? The Berkeley Searchable Online Archive of Recipes, that has since become RecipeSource? It was (is) this wonderful place created to preserve family recipes, back before the explosion of the interwebs and when you still *really* needed cookbooks. I used to read that for fun – they have it sorted by geographic region and ethnic groups. It was a fascinating place to browse. So, back when dirt was new and I wanted a good biscotto, that was where I went to look and found this marvelous recipe and printed it out on my dot matrix printer. And saved that paper for years. These are fantastic biscotti – crunchy, but not so hard they break your teeth. Dippable without disintegrating – truly a work of art.
I eventually lost that recipe, and despaired. But was saved by our Google Overlords. I found it again at Cooks.com (because for the life of me I cannot find it again at Recipe Source – weird, I know.) Biscotti are pretty damn easy to make, and have a big wow factor. Although I swear anything that isn't a chocolate chip cookie seems to have a big wow factor because no one cooks any more. But, hey – that's why I blog!! Shall we?
Cream the butter and sugar.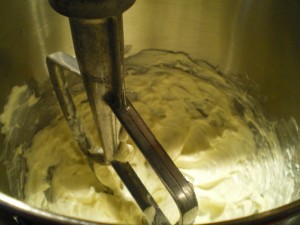 Add the eggs and vanilla.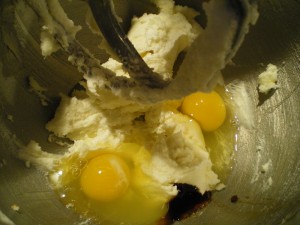 Sift your flour with the salt and leavening, grind the pepper and zest the orange.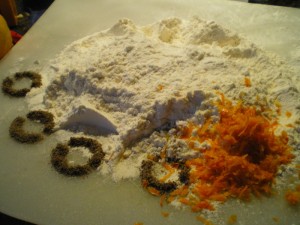 Chop the nuts. Please forgive me, I apparently saved the shot of the chopped hazelnuts for another recipe and not the walnuts – but we'll include them here just for continuity.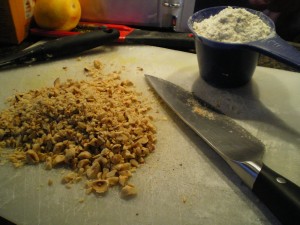 Mix in the dry and the nuts.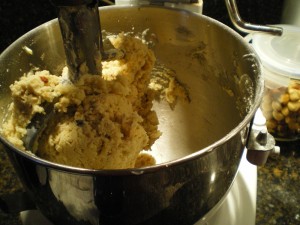 Flour your hands and make a log.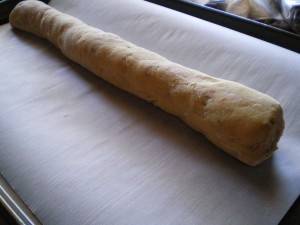 Bake it, cool it and slice it in even pieces. Save the biscotti butts for taster-testing.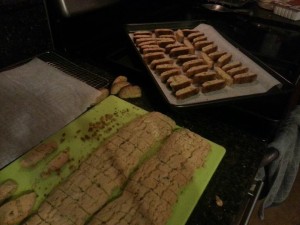 Bake 'em a second time (that's the bis to the cotto), and away we go – snack time!!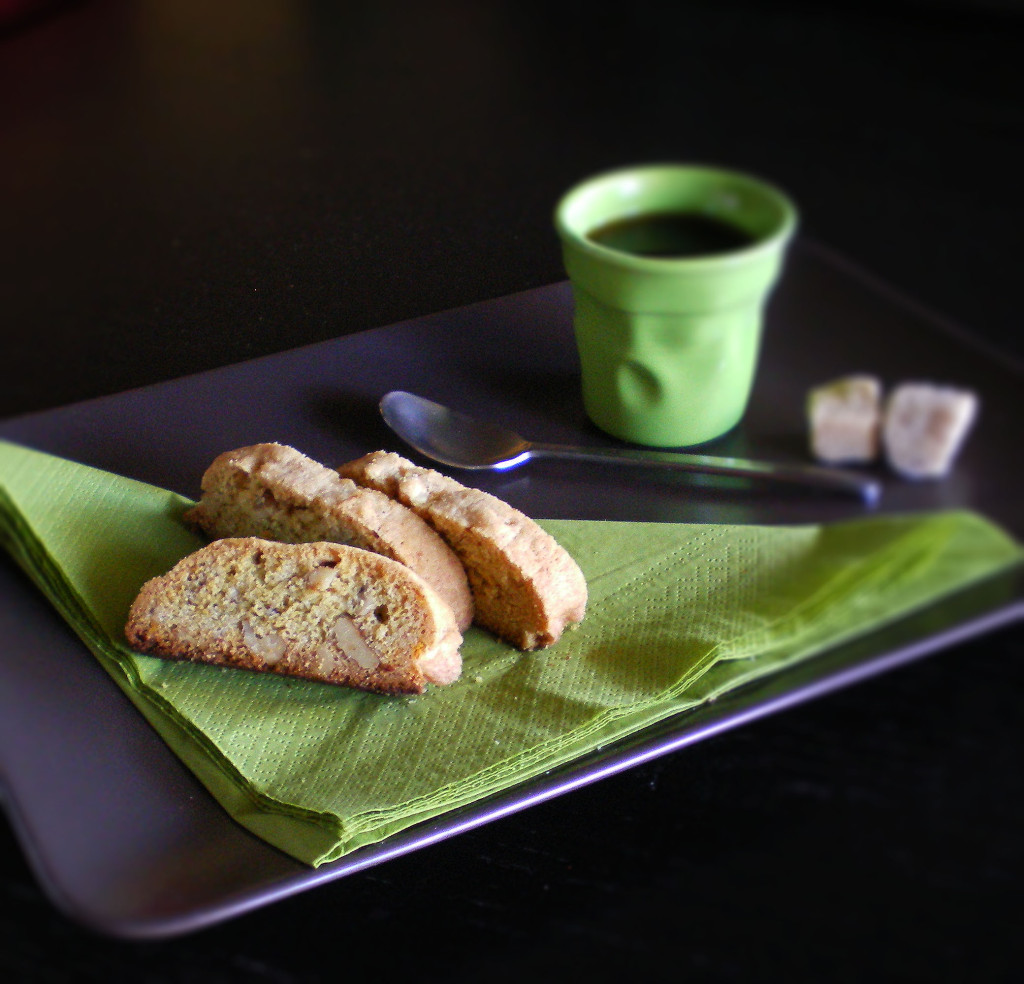 Here's the recipe. Try them – they're easy. Some like to dip one side in chocolate, but I think that overpowers the wonderful play of the heat and the orange with the toasty nuts and butter. But hey, that's probably just me.