I usually go nuts with the cookies for Christmas. Make dozens and dozens. Ship them off to friends and family. But this year, I just wasn't feeling the cookie love. We tried some candied orange peel (delicious!), and then when I was at Caravan the Force of the Baklava was too strong to resist. Of course, the problem with that is that there is now half a tray of baklava in the house…..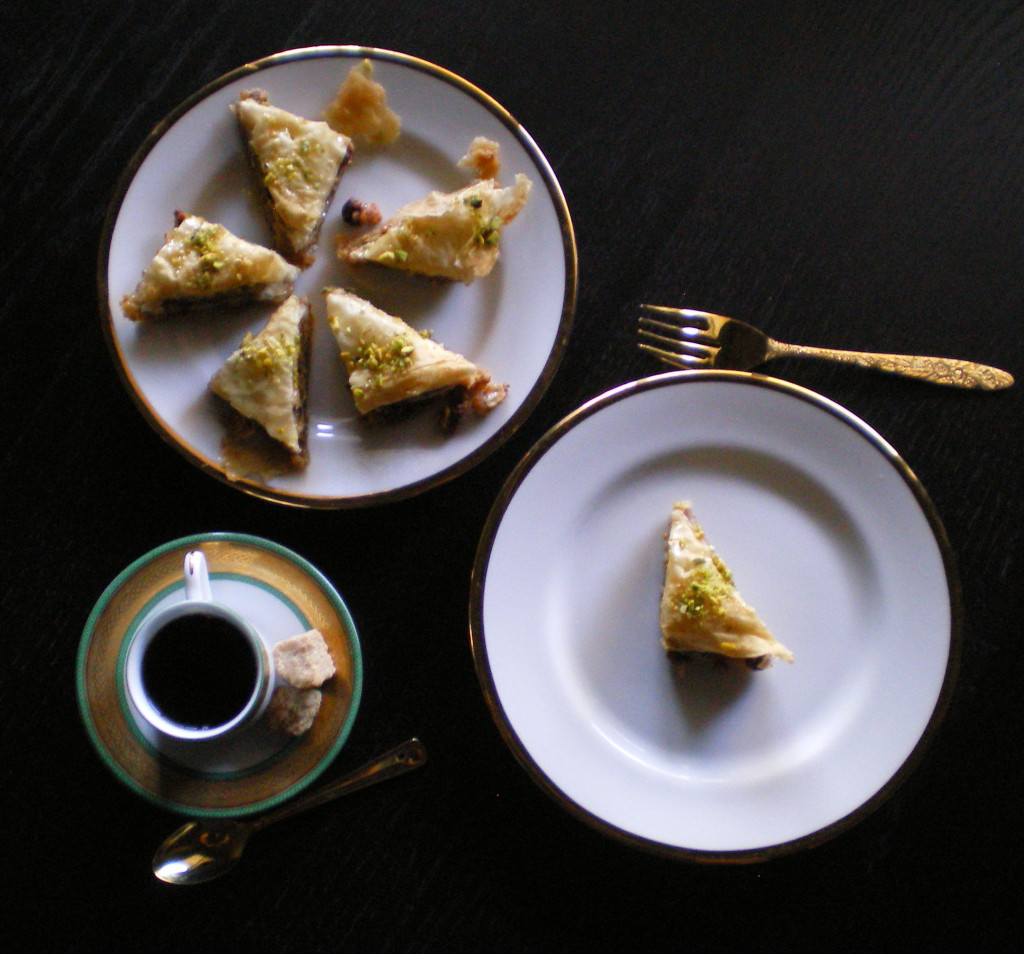 This is just AB's recipe, basically. Except I skip the almonds and use 9oz ea pistachios and walnuts. Oh, and use orange blossom water instead of rose. This is one of those things like cheesecake – people ooh and aah, and it's really a simple simple thing to make. It just has a lot of steps, but they're not impossible complicated ones.
Thaw the fillo: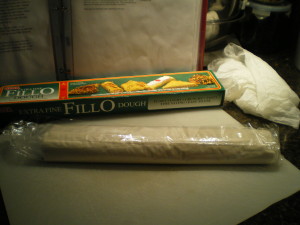 Whiz the nuts, spices and sugar in the robot: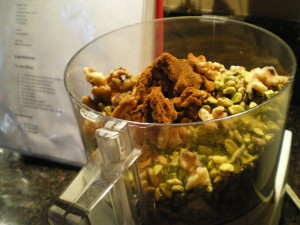 Brush the layers with butter, and put in some of the nut mix every few layers: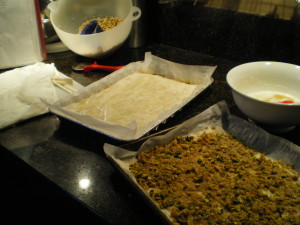 Remembering to bless each layer with some orange blossom water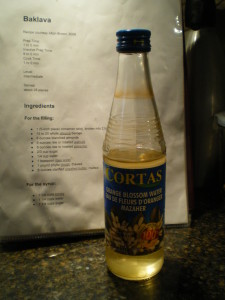 Score the tops, bake: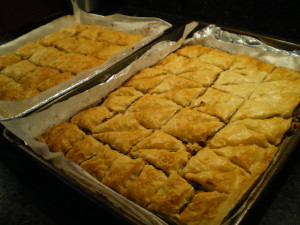 Make the syrup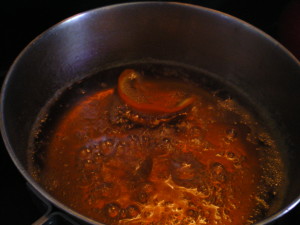 Pour it over the cooked pastry, garnish with more chopped nuts and let it soak up the syrup for 8+ hours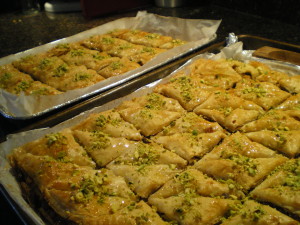 God, I love this stuff. Crunchy, nutty, buttery, sweet, exotic with orange blossom. Yum.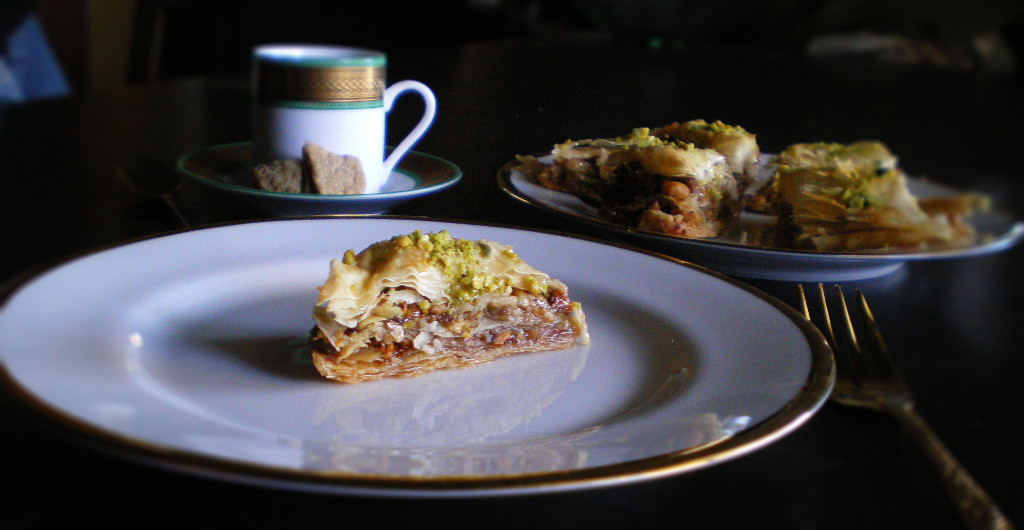 Alton Brown's recipes are always awesome – give it a try. You will become very popular.