One of himself's favorite treats is an almond croissant.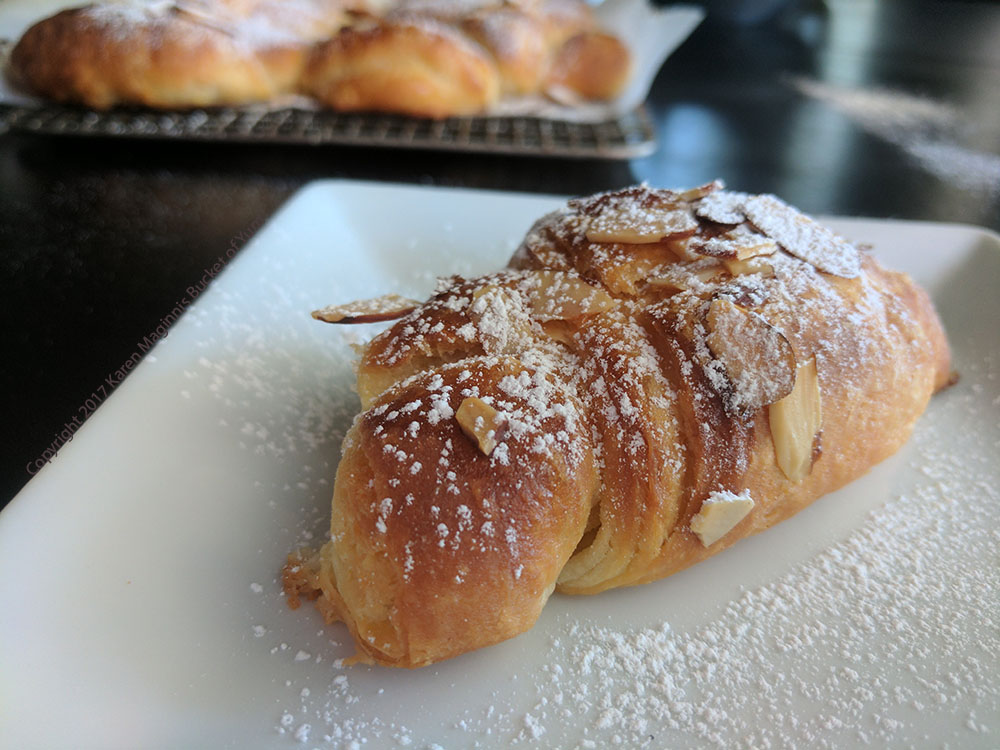 When I made that marzipan, he was on that in an instant.
Gotta confess, though, croissants scare the crap out of me. And the time required meant I would not be done before I lost the light for photos. So…..what to do? Then I remembered the danish pastry dough recipe I'd found for my mom for bear claws, and thought – what the hell? Let's try this.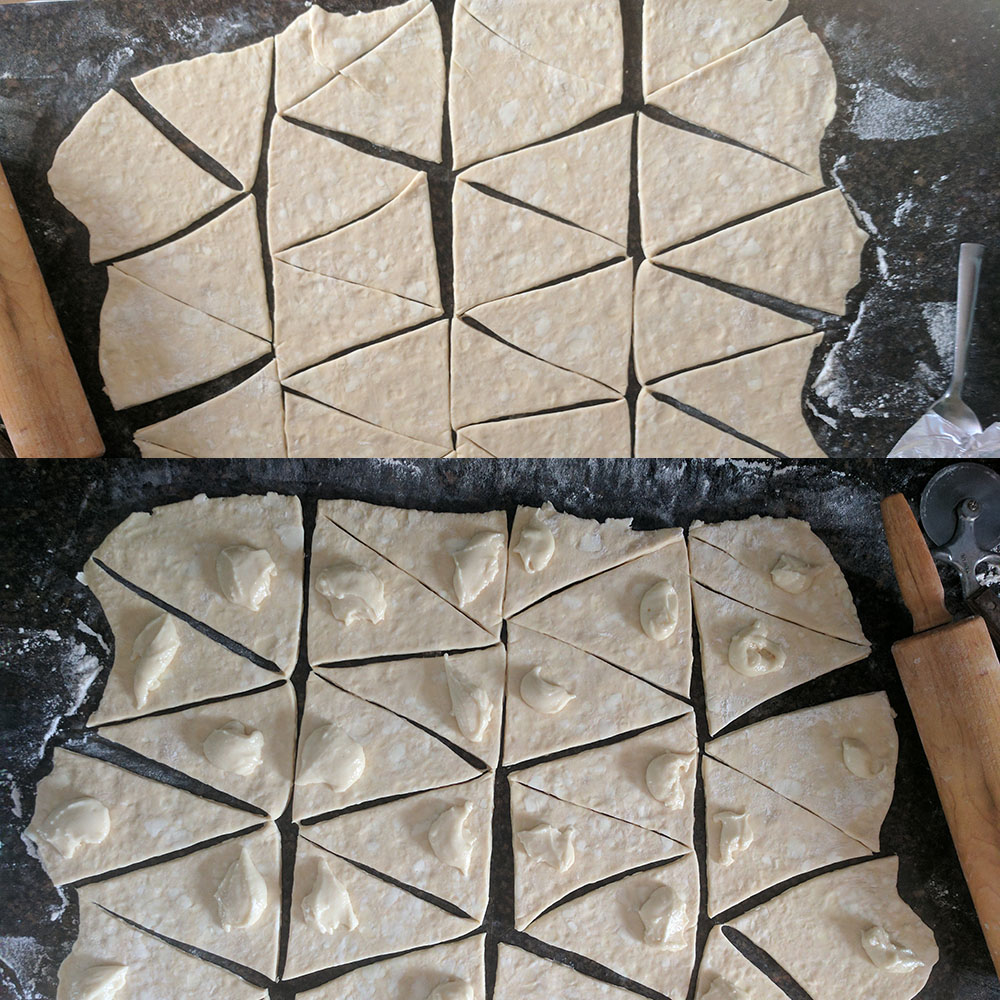 Oh, my. These turned out to be one of the most amazing treats ever to come out of my oven.


And although it took some time, it was all passive. The actual labor was negligible. You do have to start the day before, though. The next day is about two hours time to goodness, so these would be perfect for a brunch. Unless you're an obscenely early riser. Which I am not.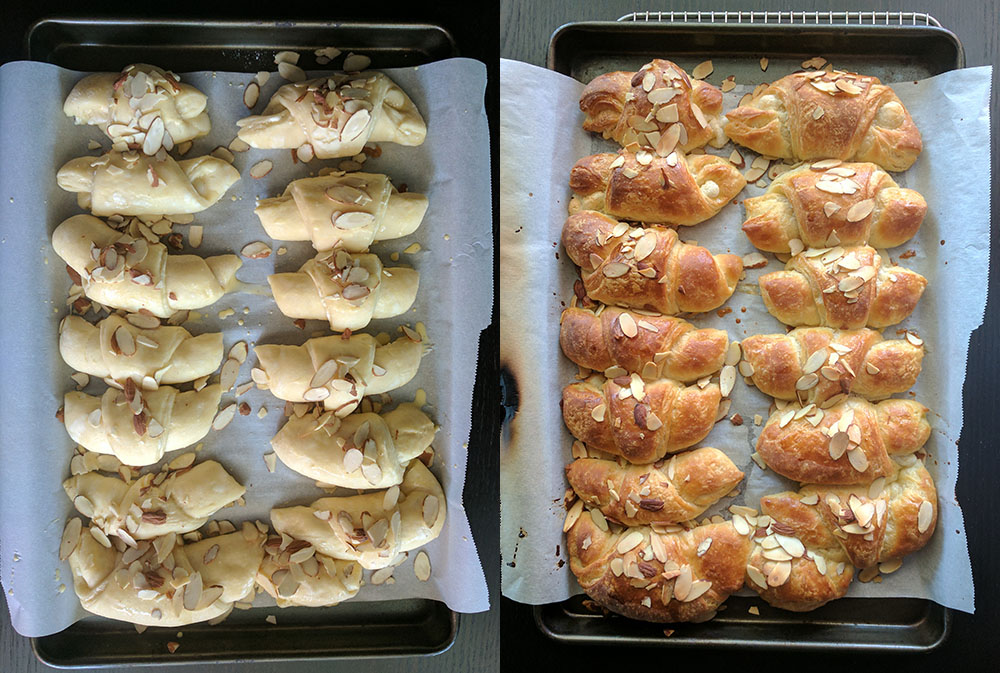 Quick Danish Pastry Dough (modified from this recipe at SprinkleBakes)
3.5 c. AP flour
¼ c. sugar
½ tsp. salt
1.5 c. unsalted butter
2 packages quick yeast
½ c. warm water
½ c. half and half
2 eggs, room temp
The night before you want pastry heaven, bloom the yeast in the water. Slice each stick of butter in to 8 slices. Combine the dry, use a pastry cutter to very coarsely cut in the butter – most of the butter should still be in chunks bigger than a pea. Stir in the wet – it will be a thick, shaggy dough. Cover the bowl with saran and put it in the fridge til morning.
The next morning, dust your board well and roll out the dough to a rectangle about 16"x24"(It'll be about ¼" thick). Use your board knife to lift up one of the short sides and fold it over. Then do the opposite side. It should look like a third-fold letter you would put in an envelope. Then fold up the open-ended sides in thirds again. Now it should be a fat square. (Confused? Here is a lovely diagram from Kokblog! Her work is gorgeous – check it out!) Flip it over, seam side down, and repeat the process. Put that fat square in plastic wrap and toss it in the fridge for 30 min.
Line two baking sheets with parchment, set the oven to proof and then make the filling.
Almond Filling
Combine in the mixer until smooth:
2/3 c. marzipan
1 egg white (save the yolk for the egg wash in a little bit!)
¾ c. powdered sugar.
This will be a thick sticky paste. Set aside.
Then, roll out your dough to a rectangle about 18" x 24". Slice that in to four strips (6" wide, 18" long), then cut that in to triangles (Look at the pictures above). On the fat part of each triangle, glob a rounded teaspoonful of marzipan filling. Roll them up by starting at the fat end. Place on the tray at least 2" apart, loosely cover with a towel and proof for 1 to 1 ½ hours until doubled in size.
After the proofing, make your egg wash.
Whisk the egg yolk with ¼ c. half and half
Preheat the oven to 400*. Gently brush the egg wash on to the proofed dough and sprinkle with sliced almonds. Bake 15-20 min, until deep golden brown.
Cool on a rack. Dust with powdered sugar and serve. Or box up for the neighbors.