Creen Chili Corn Cakes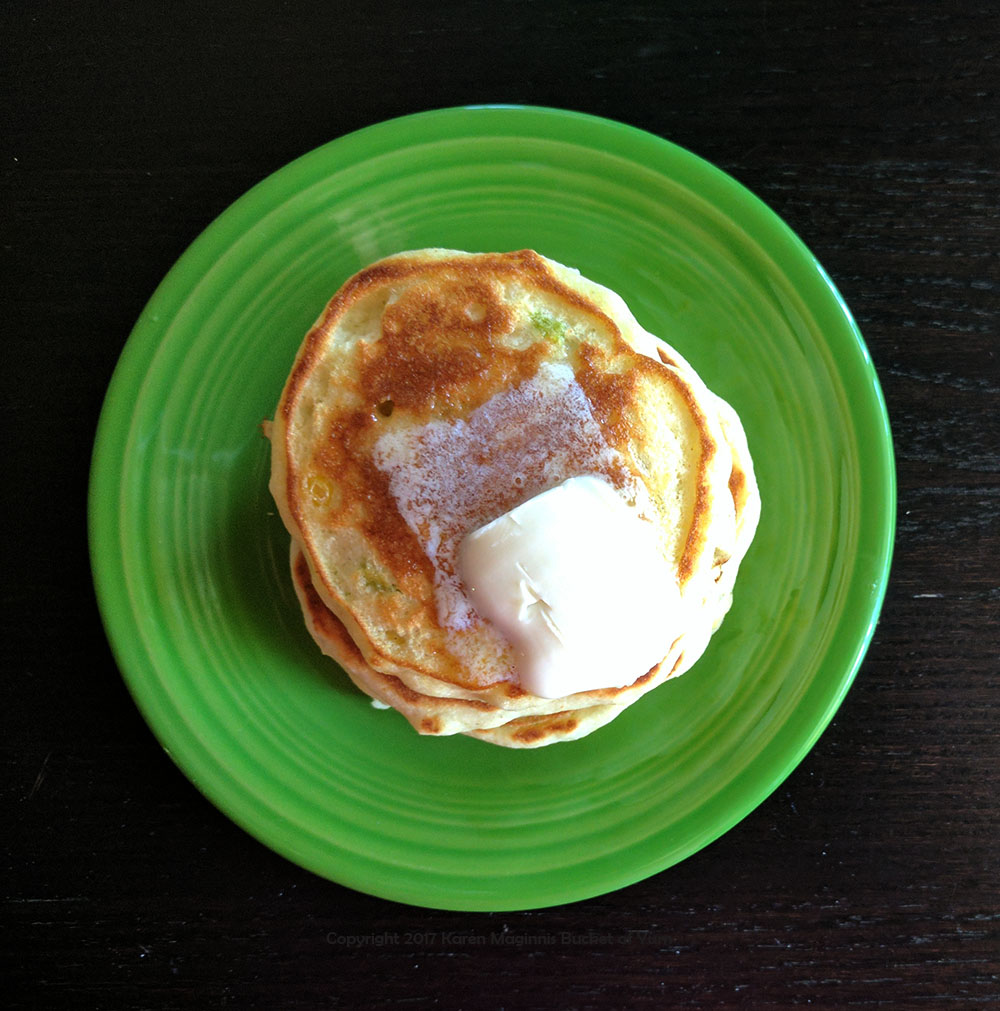 These are so tender, savory, spicy and sweet, with just a little tooth from the corn kernals. I highly recommend making these immediately for dinner or breakfast. We spread ours with butter and a little drizzle of agave syrup. Total yum. Himself considers them very tasty.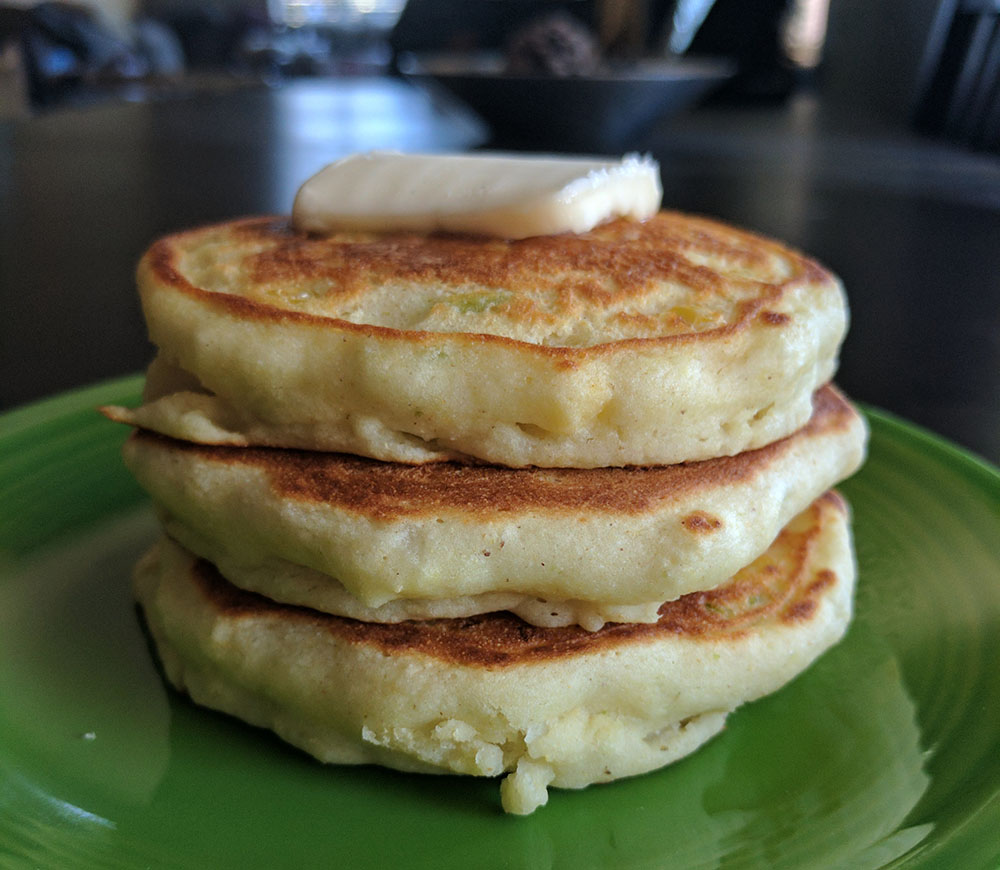 I made these a couple weeks back after I saw a Food52 Instagram post for these masa cakes with cheese and cilantro crema. They looked so very tasty; well, except for the cheese and crema parts in our lactose-impaired household. Modified a bit for our tastes, boy are these amazing. The recipe is brilliant with the addition of some corn starch to the flour – it makes these so very tender.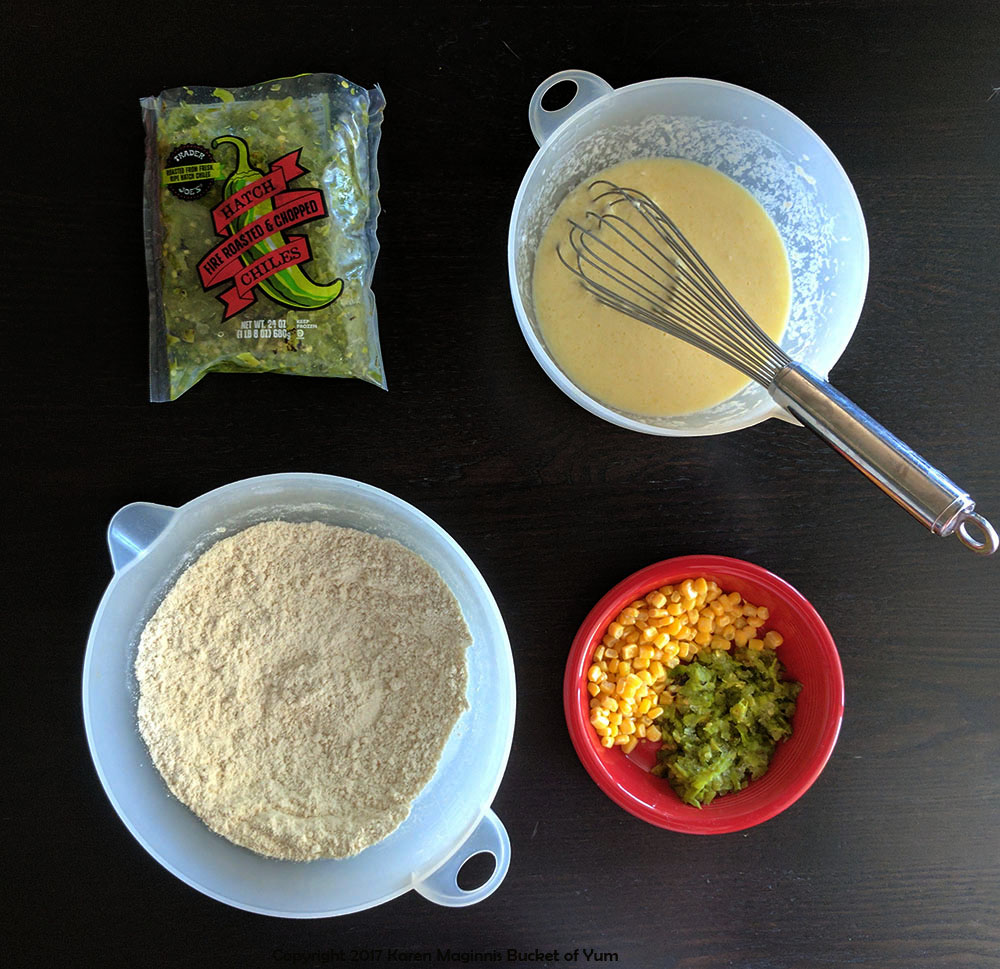 As always, this recipe needs Hatch green chili. Do not use the mushy tasteless canned things. If you don't have Hatch, mince up fine a fat jalapeno without the ribs and seeds, but use about 30% less of that than the green chili. And, if you are lucky enough to be able to eat cheese, a sprinkle of cotija on this would be amazeballs.
I keep wanting to see how these would be as a bun for an eggie sammich on a weekday morning, but there are never any left by Monday morning….life's tough, I know.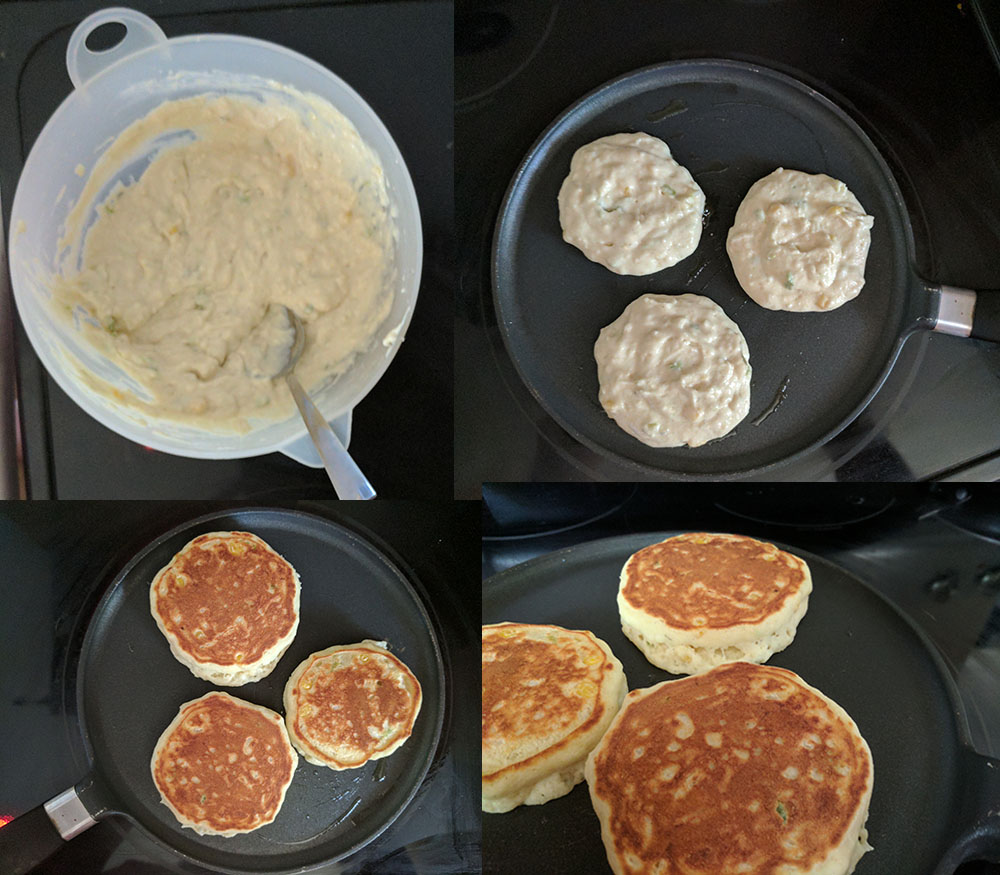 Alrighty then, let's make these mofos:
Green Chili Corn Cakes
Time: 30 m
Yield: about a dozen 3" cakes
Heat your griddle to medium.
Dry – in a big bowl, stir together:
1 c. corn flour (masa harina like MaSeca, NOT corn meal)
3 Tbsp. corn starch
½ c. AP flour
2 tsp. baking powder
¼ tsp. baking soda
1 tsp. salt
Wet – in a second bowl, whisk:
2 eggs
1 ½ c. buttermilk
2 Tbsp. oil (mild like Canola or light olive)
4 Tbsp. sugar
1/3 c. grated onion.
½ c. thawed frozen corn kernals
½ c. chopped Hatch green chili
Mix the dry with the wet until combined. You don't have to be super gentle like with wheat flour, the masa doesn't have gluten to toughen things up. (Don't go nuts – there is a little AP in there.) Cook the way you do pancakes. Then happily consume them.
Bon apétit!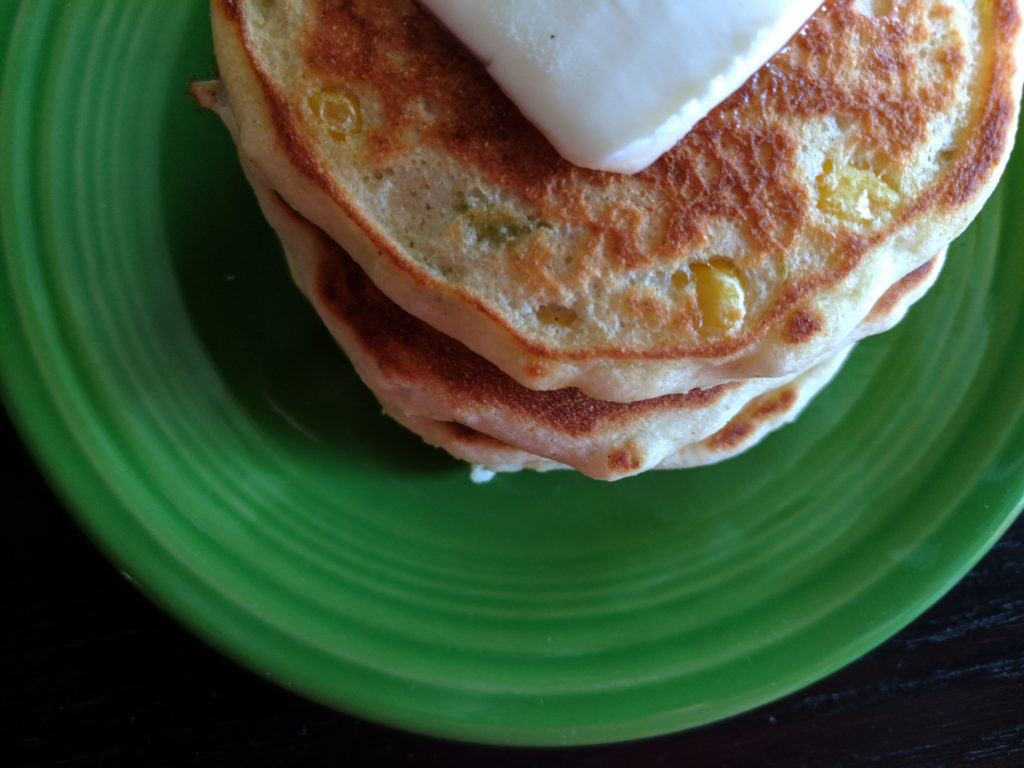 The VeryWell.com recipe nutrition calculator says each cake has:
cal: 135
fat: 3.9g
sodium: 366mg
carb: 21.9g (fiber: 1.3g, sugar: 6.2g)
protein: 3.7
and! 75% of your Vitamin C for the day (who knew? must be the chilis?)