Dude – this has four ingredients. Four. And it is AMAZING. Remember those roasted pears from last week?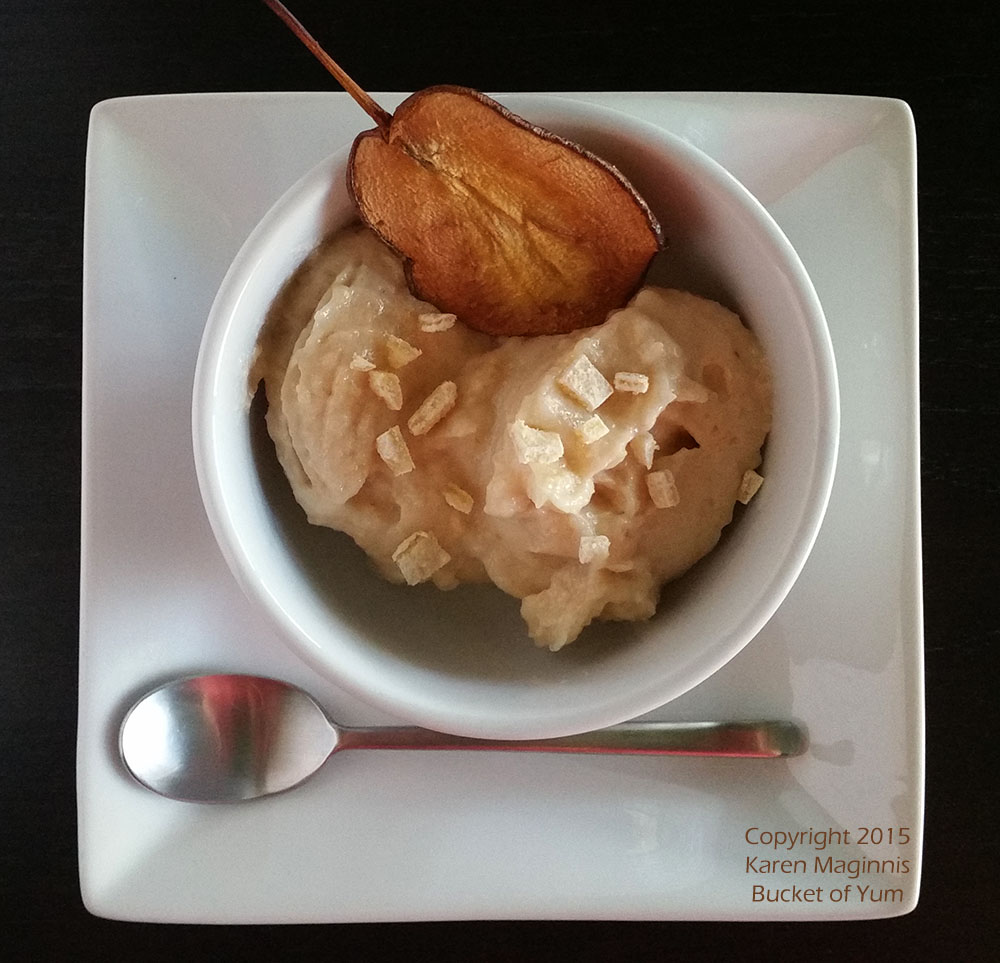 So, I put some in the freezer. Yes, fine, so I wouldn't just eat all of them in one sitting. You got me. Then I started to think of that awesome banana "ice cream" you can make with just frozen bananas, and thought, "Hey! I wonder if I could do that with that bag of frozen roasted pears?"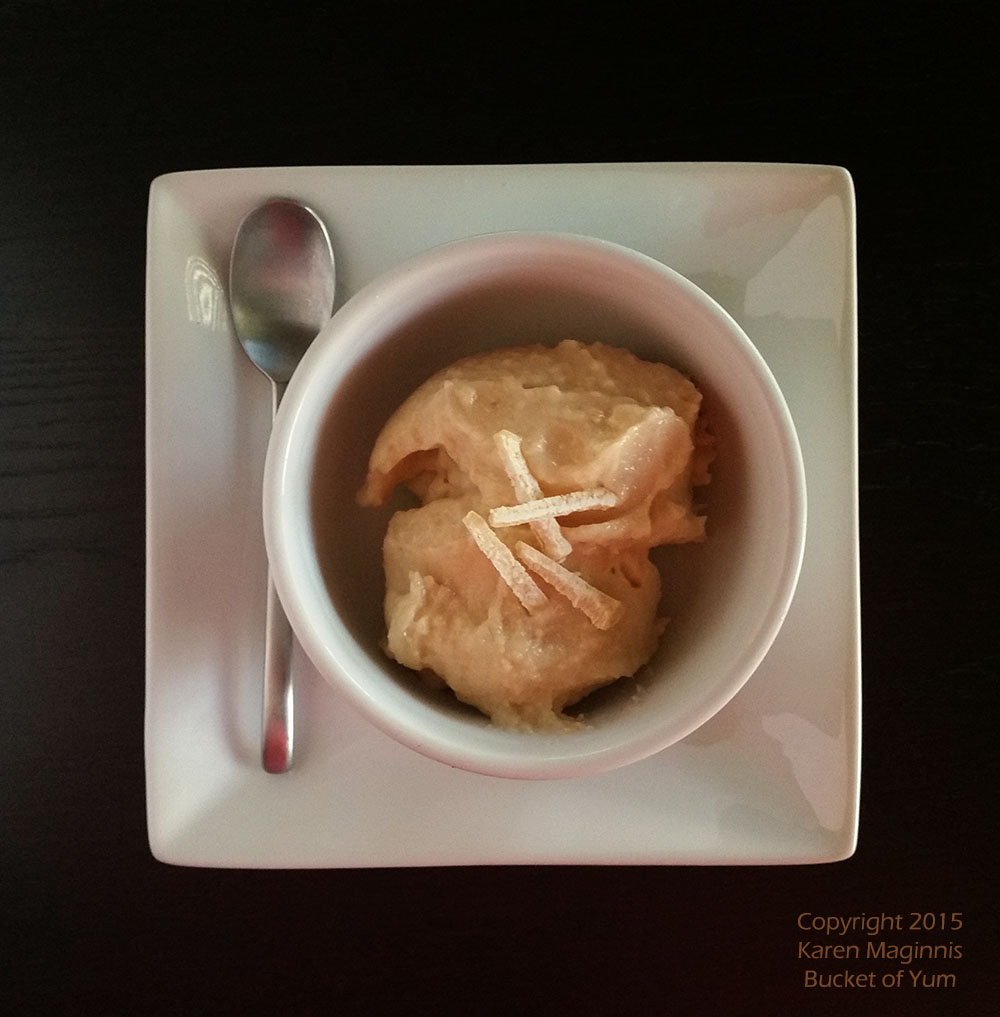 The answer is YES. It was amazing. But himself was not impressed. So, I added some minced candied ginger – and pop! He liked it! I've read about this flavor combo tons, but never thought I'd like it so didn't try it. This is delicious!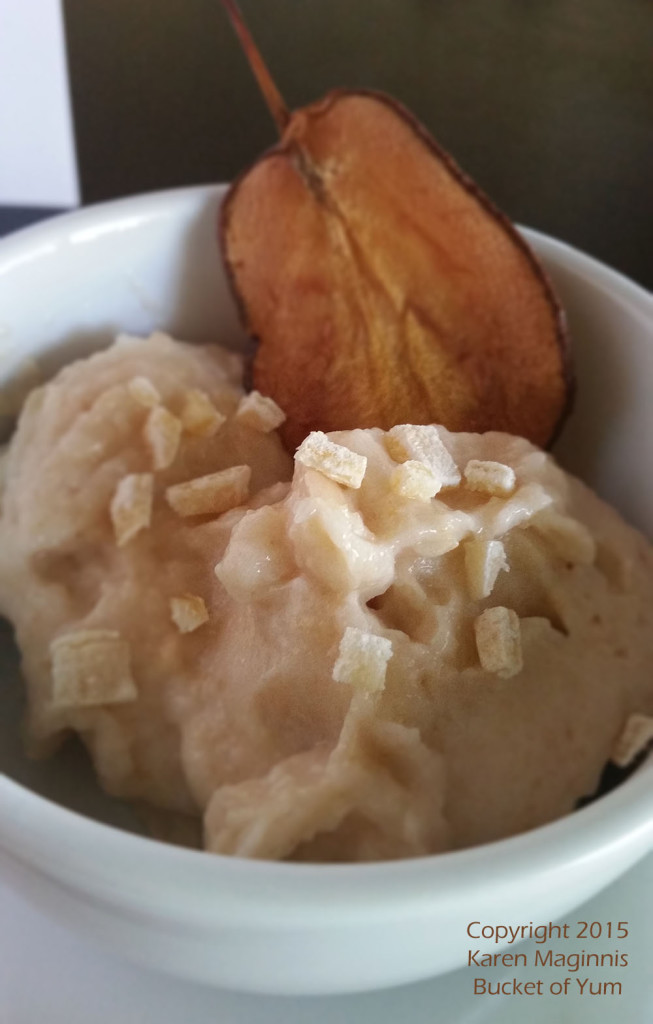 There isn't really a recipe for this – take the Roast Pears post from last week, freeze it and then puree it in the Cuisinart. Stir in some candied ginger and serve. I can't tell you if it freezes well at this time because….uh…..there wasn't any left. Yeah. Try it, tell me what you think.

Ingredients
1 batch roasted pears (peel/core/cube 4 pears, toss w/ lemon juice & sugar & roast 375* 40m), frozen
2 Tbsp. minced candied ginger
Instructions
Put the frozen pears in the food processor. Spin till a beautiful soft serve is formed. Stir in the ginger, and serve in frozen dishes.
Servings 4
Calories 2
Fat 0 g
Sodium 1 mg
Carbs 7 g
Protein 0 g