So, I really wanted to make these last week.
You see, two weeks ago I made some asiago and ham scones with pear honey for the office. Only the scones were *way* too sweet. I needed a remix, a scone redemption if you will. And I had this gorgeous thyme in the fridge….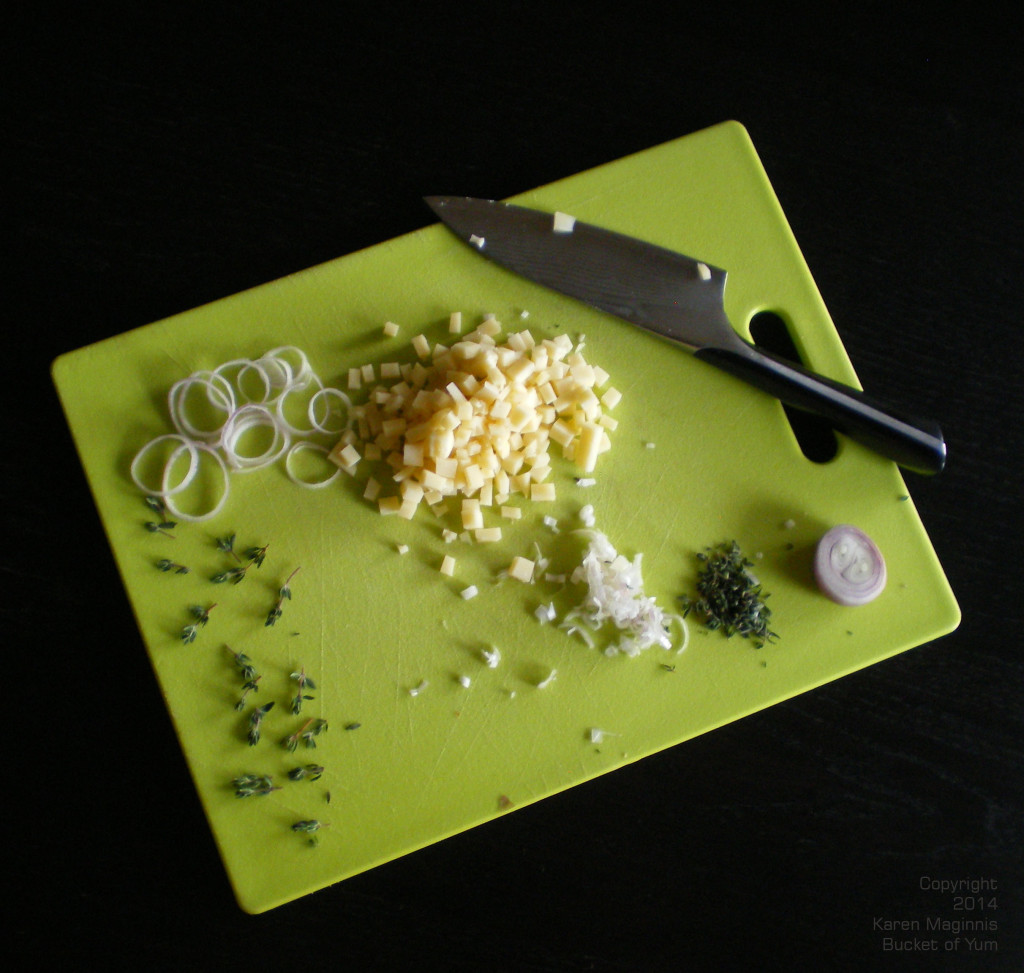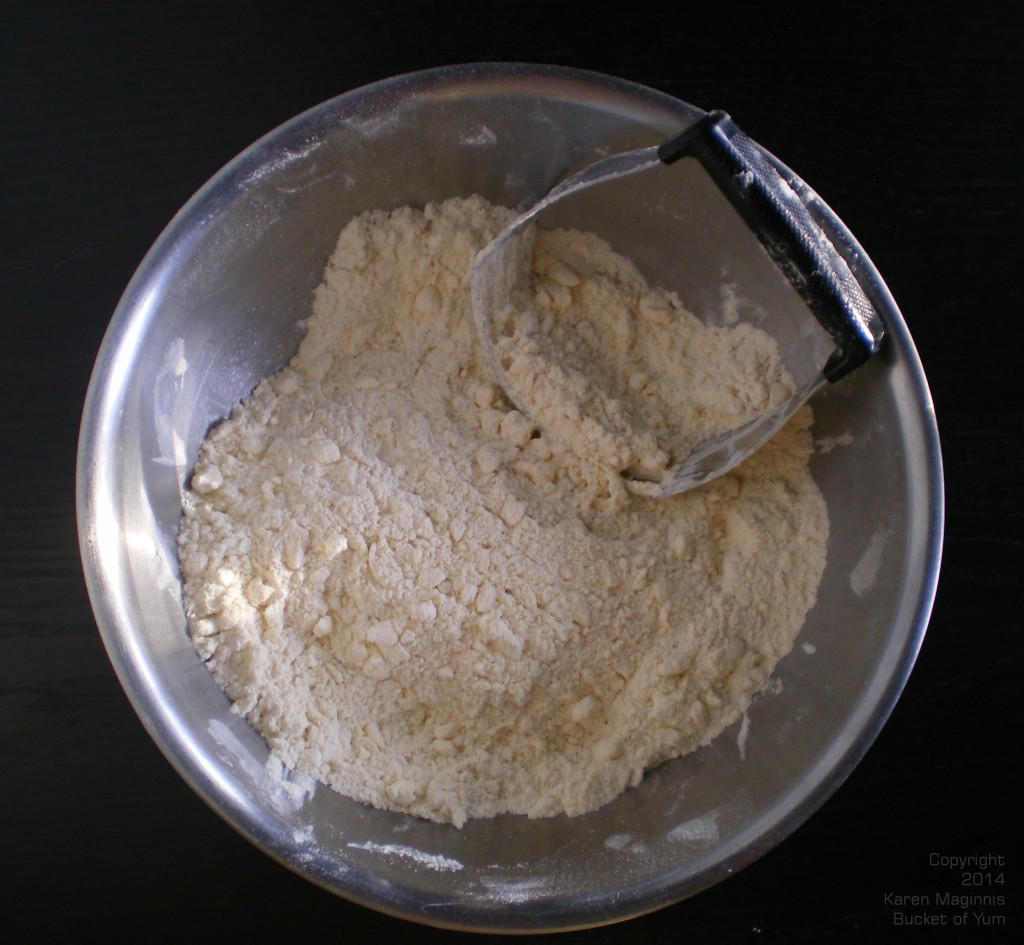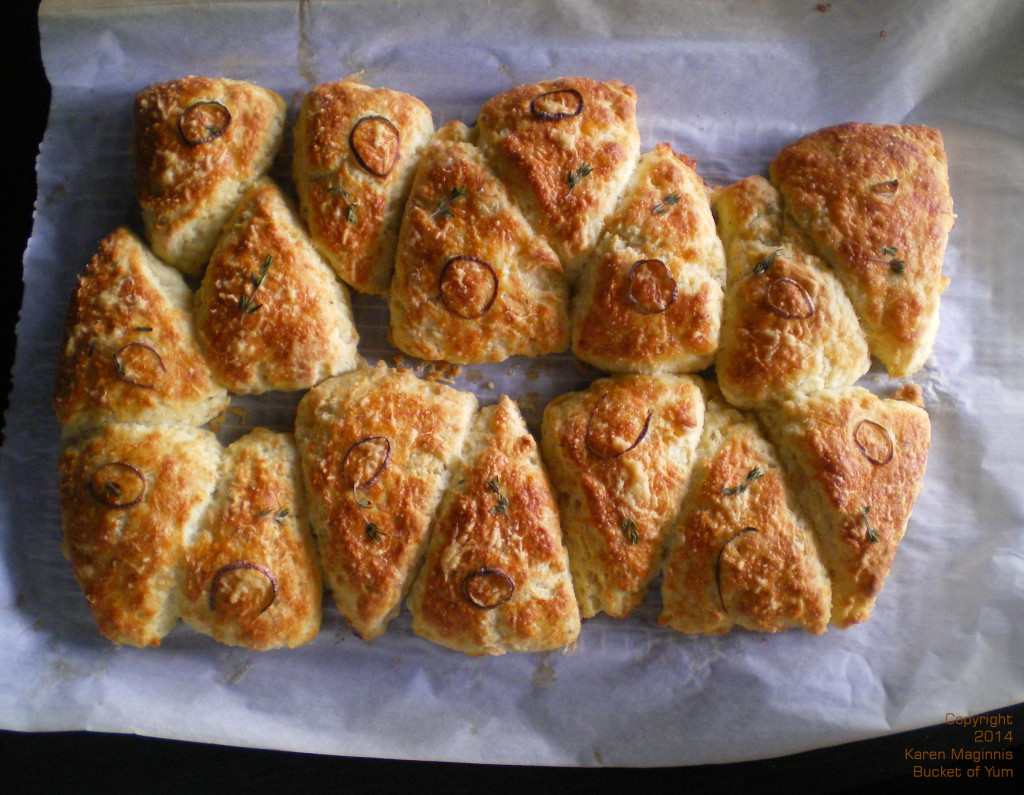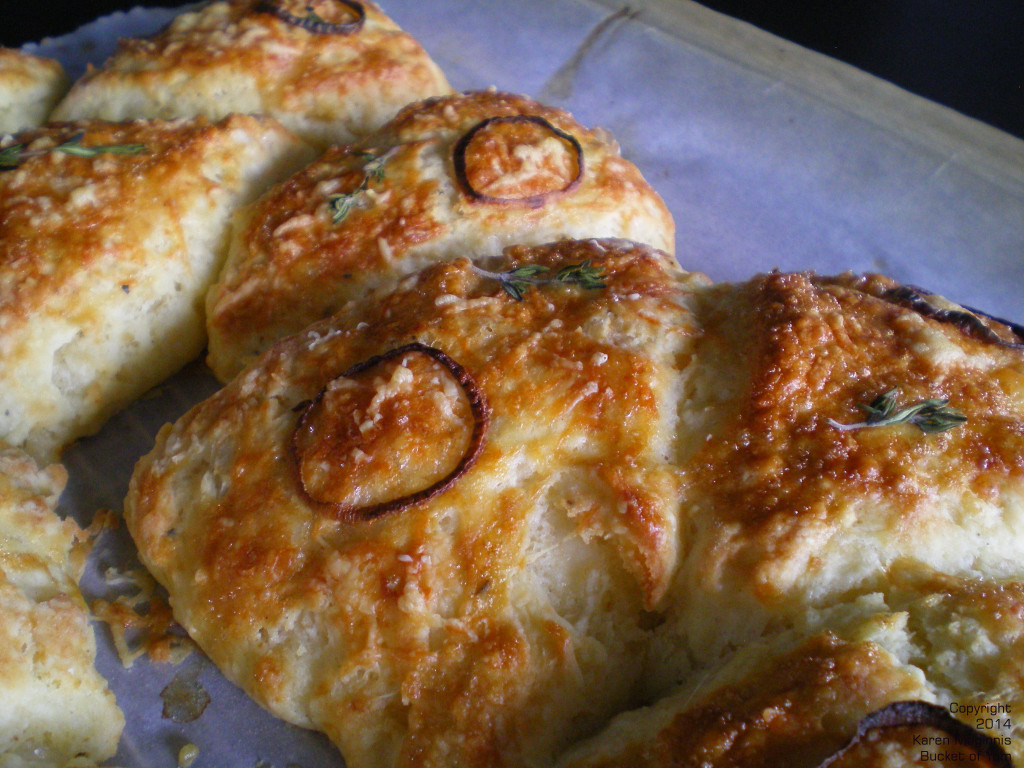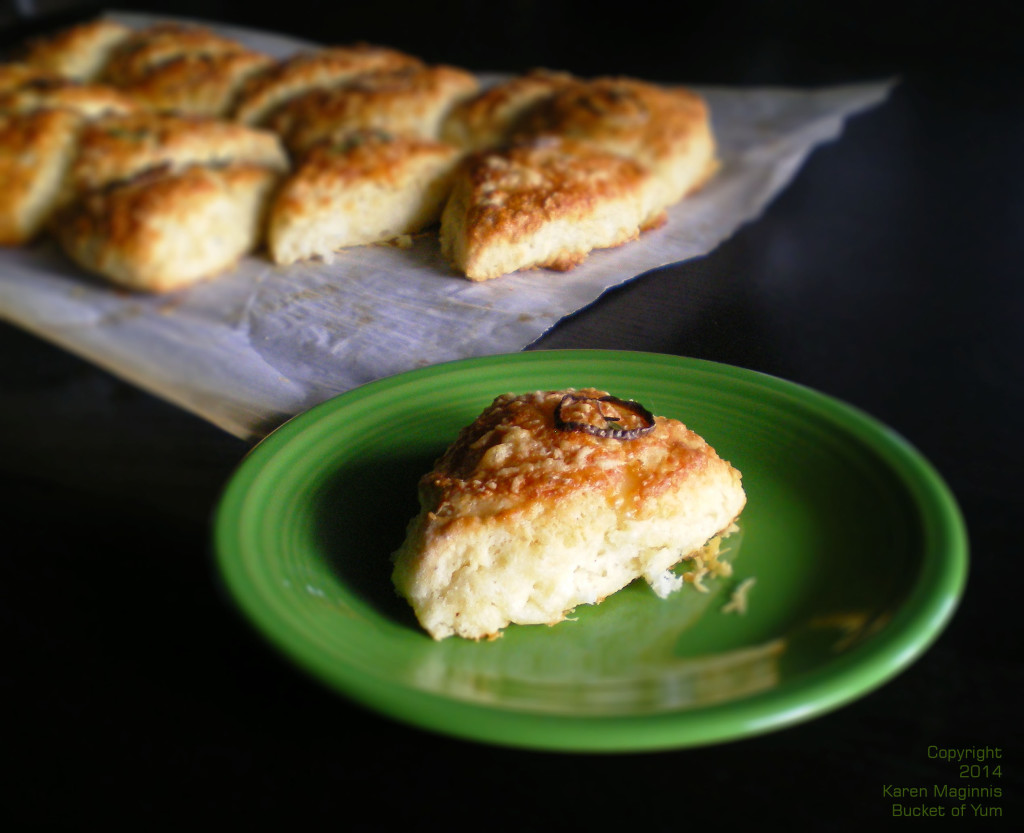 Shallot Thyme Asiago Scones
2014-08-09 03:24:17
Delicious, cheesy savoury scone.
Nutrition Facts
Amount Per Serving
* Percent Daily Values are based on a 2,000 calorie diet. Your Daily Values may be higher or lower depending on your calorie needs.
The dry
3 1/2 c. AP flour
1 1/2 tsp. salt
4 tsp. baking powder
1/2 tsp. baking soda
1 tsp. freshly ground black pepper
2/3 c. cold unsalted butter, cubed
The wet
1 1/2 c. buttermilk
1 egg yolk
2 tsp. fresh thyme leaves
2 Tbsp. minced shallot
The rest
1/4 c. asiago, shredded fine
1/2 c. cubed asiago cheese
1 egg white, beaten
Shallot rings and thyme sprigs, for garnish
Instructions
Preheat oven to 450.
Line a large baking sheet with parchment or a silpat.
In a small mixing bowl, mix together the buttermilk, egg yolk, minced shallot and thyme. Set aside.
In a large (3 qt.) mixing bowl or your food processor, combine the dry ingredients.
Cut in the butter with a pastry cutter, or with ten or so pulses. It should almost be crumbly, but still have some pea-sized butter bits.
Drop the cubed cheese on top of the dry mixture.
Dust your counter with some flour.
Barely mix the wet in to the dry, and flour your hands to gently get the dough on to the floured counter and knead it a couple of times to combine.
With a board knife (or just a chef's knife), divide the dough in half. Take each half and gently form a ball that you pat down to about 1" thick and 7" diameter.
Slice the round in to 8 wedges, and gently lift them with the board knife on to the lined baking sheet.
Repeat with the second half of the dough.
Use a pastry brush to gently brush the tops of the scones with the beaten egg white.
Sprinkle the shredded cheese even on top of them, and if desired garnish with the shallot rings and thyme sprigs.
Bake 12-15 minutes in your preheated oven.
Notes
These would be amazing with poached eggs and grilled ham.
We had them with pear honey, and it was every so tasty.
Bucket of Yum http://bucketofyum.com/