This is a rip off of a Turkish recipe that I came across in a Pinterest link/interwebs rabbit hole at the beginning of the summer that I cannot find again. (Shouldapinnedit).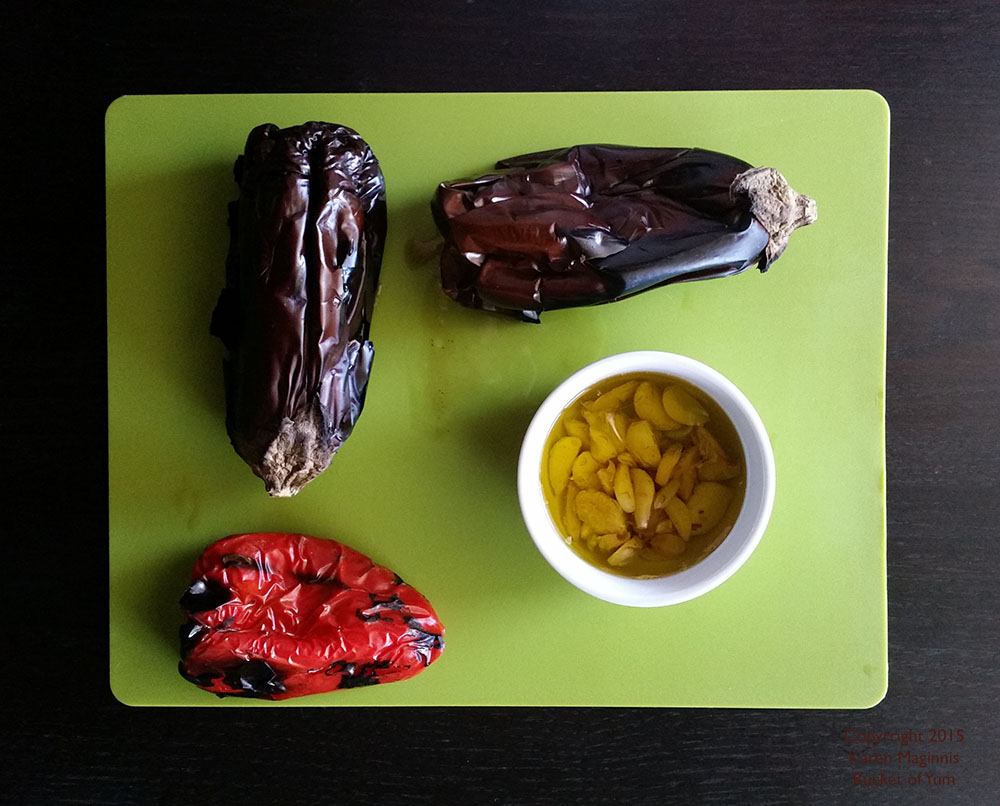 Charred eggplant and red pepper are chopped, mixed with parsley, garlic confit, olive oil and lemon juice.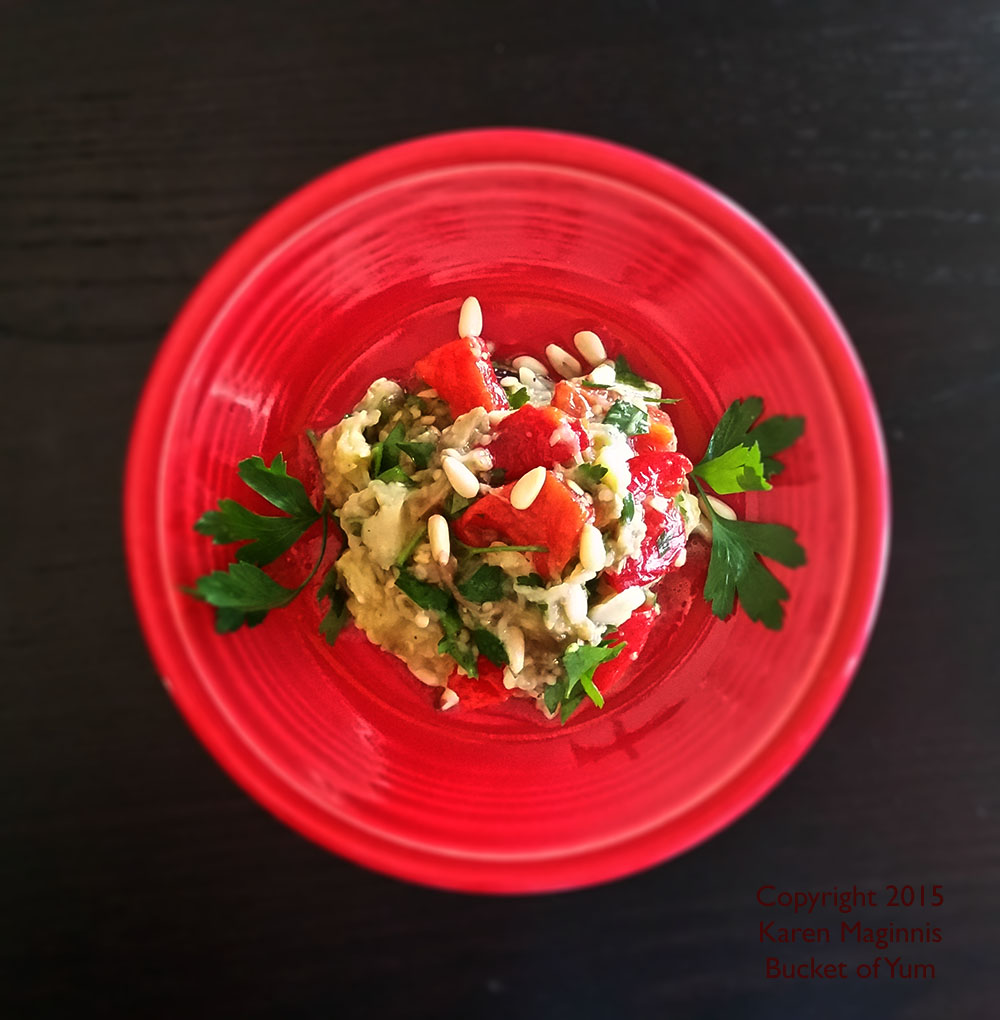 This is really best served room temperature or ever so slightly warm.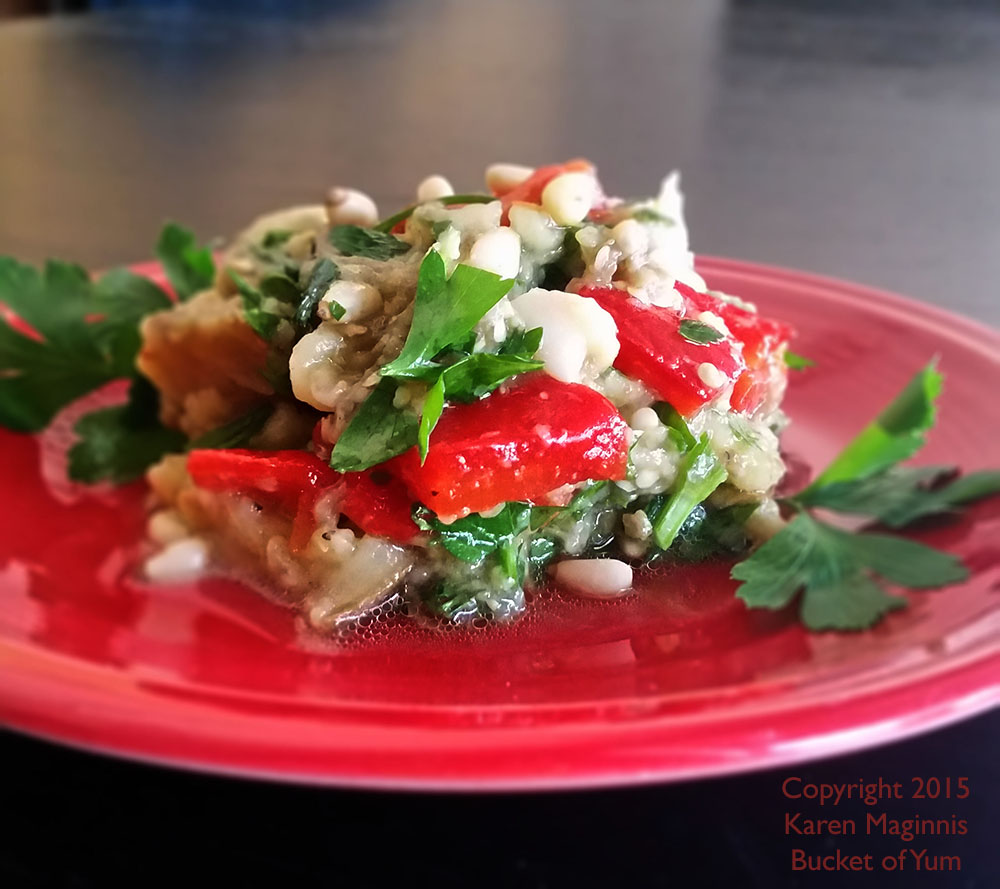 Gorgeous with mezze, or alone with some warm pita, or as side with roast chicken or kebabs.

Ingredients
2 med eggplant
1 red bell pepper
1/4 c extra virgin olive oil
6-8 cloves of garlic
Juice of half a lemon
1/4 pignon nuts
1/2 c. parsley
Instructions
Fire roast or broil the eggplant and the red pepper, turning until all sides are blackened.
While those are cooking, put the olive oil and the garlic in small sauce pan on very low heat.
Cook until the garlic is soft. It should not brown.
When the veg are blackened all over, put on a plate and cover with a bowl to loosen the skins.
Peel and coarsely chop the eggplant and the pepper.
Coarsely chop the confited garlic, and the parsley
Mix everything in a bowl and season with s&p to taste.
serves 6
calories 144
fat 10mg
cholesterol 0mg
sodium 8mg
carbs 13g
-fiber 7g
-sugars 5g
protein 3g