It's an unpost this week. Just one pic of a mini triple chocolate layer cake for one my favorite co-worker's birthdays. This is Ina's recipe (well, half a recipe, actually), and it is a smashing success every time.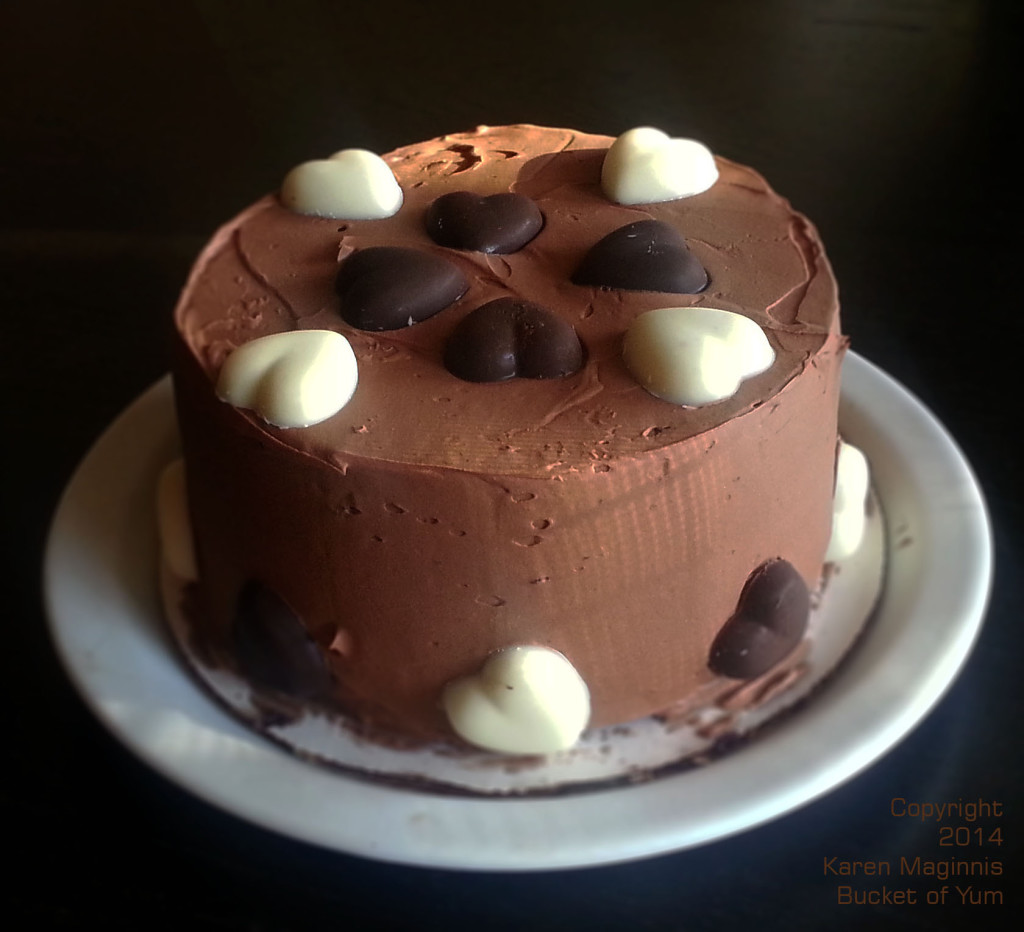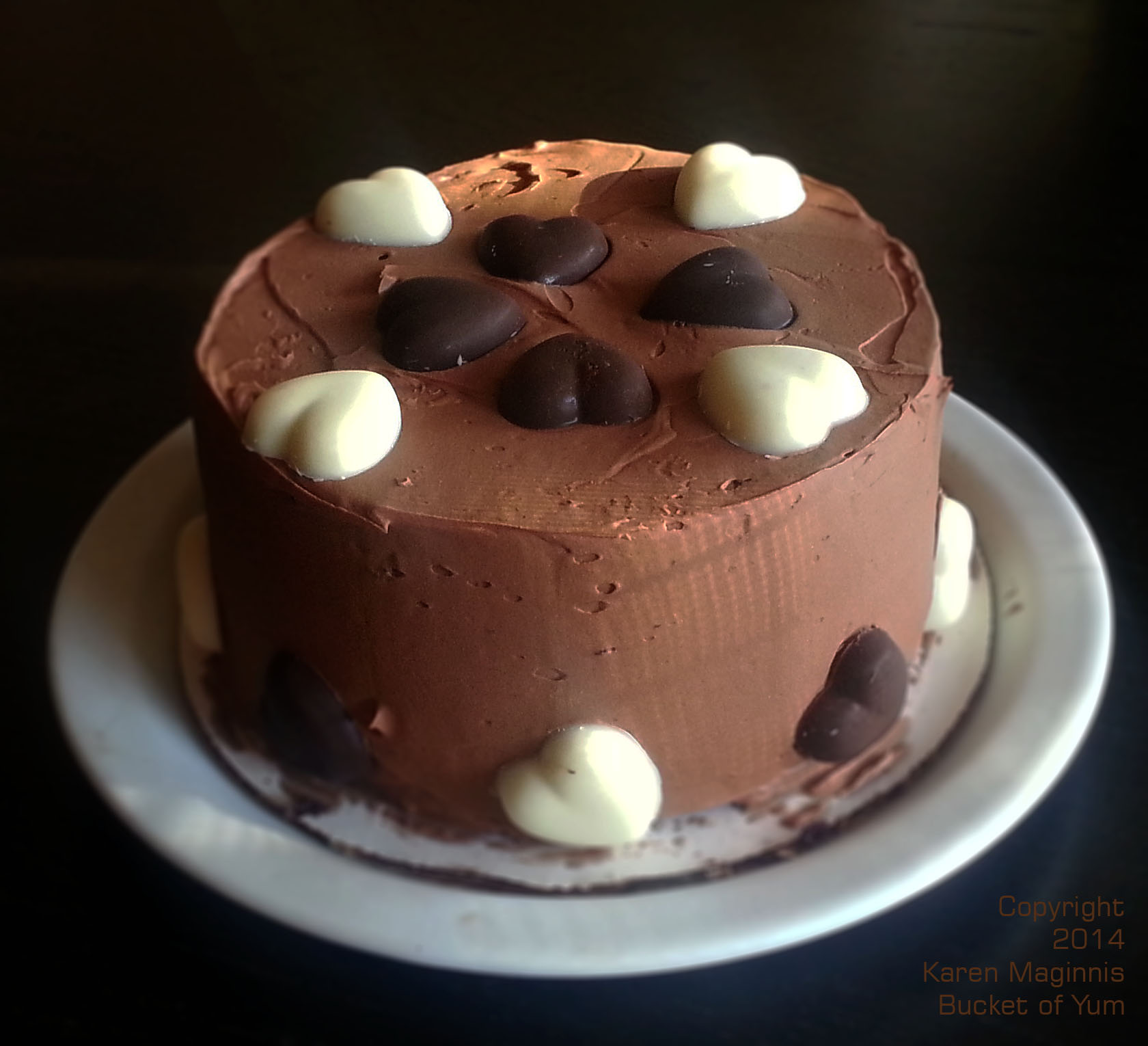 I split the recipe in half, and used two 6″ layer pans. Baking time was about 27 minutes total. Once I'd removed the layers from the pan, I poked them with a toothpick and sprinkled them with Kahlua. Because Kahlua.
I had some white and semi-sweet chocolate chips lying about, so I melted about 1/3 cup each in their own ziplock sammich sack in the 'wave for about 30 seconds, then snipped off a corner to squeeze the tempered chocolates in to this candy mold. Ten minutes in the freezer, and poof! Cake decorations! Plus, to demold the hearts, you get to WHACK the mold on the counter really hard and they just pop out. Fun!! (Directions come with the mold.)
This is my go-to cake recipe. People go nuts over it every time. Give it a try.
ralph lauren outlet,ralph lauren italia shop online,michael kors uk