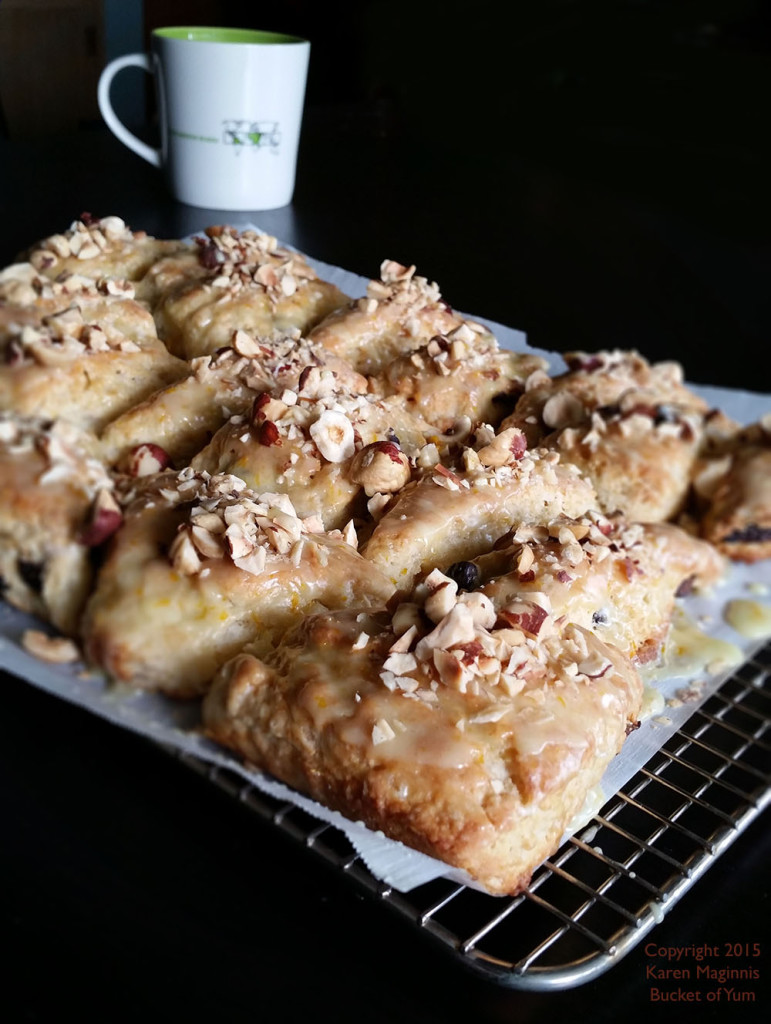 What's this? A scone post on the Yum? Inconceivable!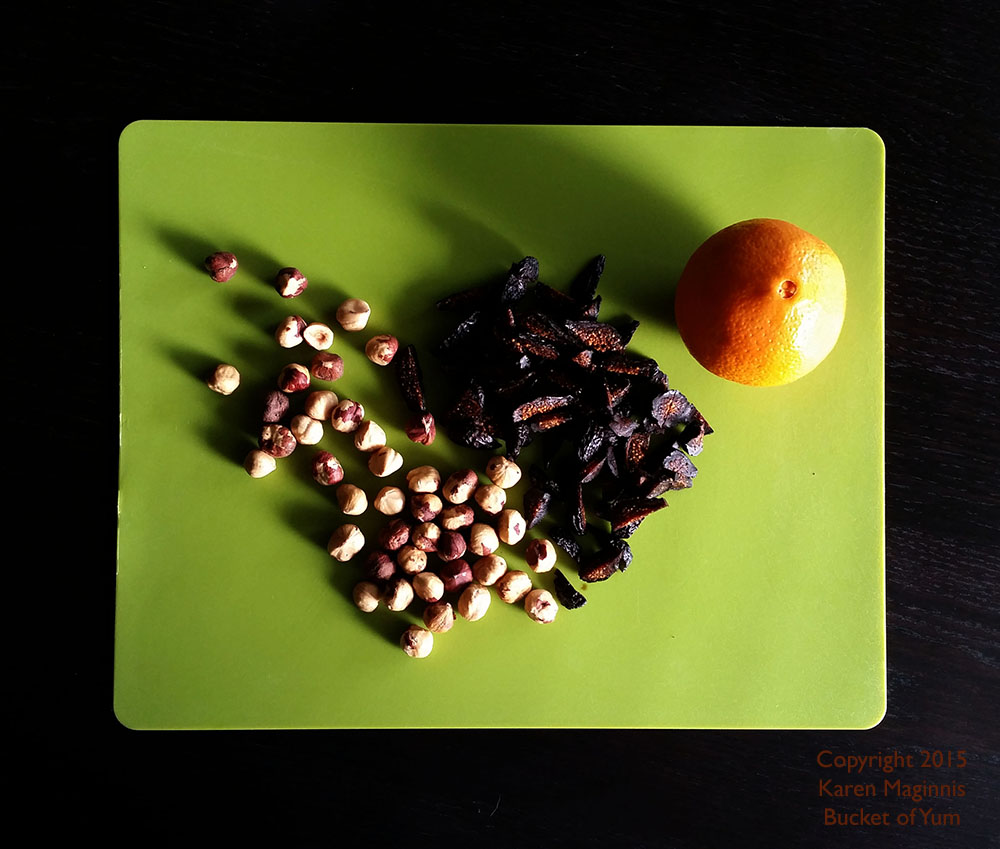 I was wondering how this flavor combination would work, so thought we'd give it a whirl.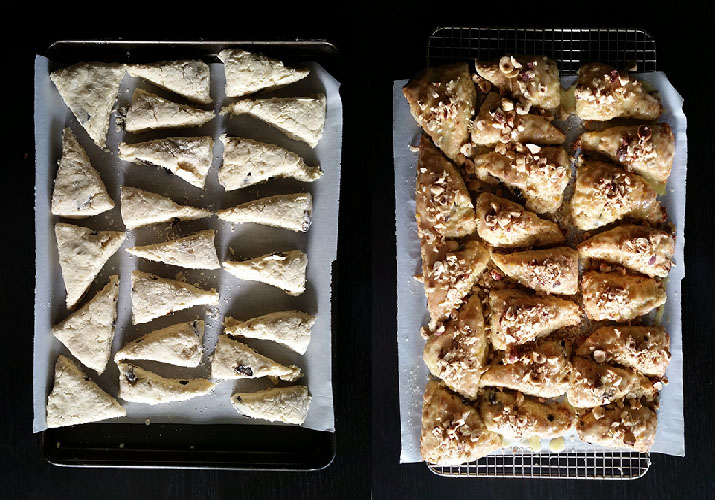 The answer? Delicious.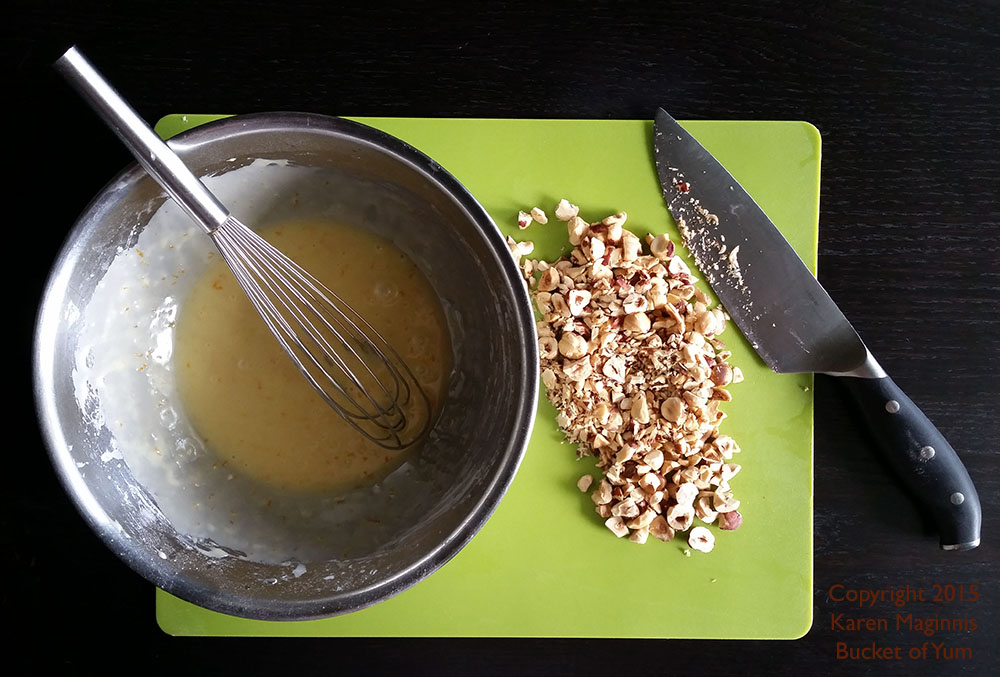 Honestly, if I make these again I think I'll soak the fig slices for a few minutes in some warm water with the spices, orange zest and vanilla. Himself said, "What?! Not brandy?" But the fact that he's a smart ass is why I love him.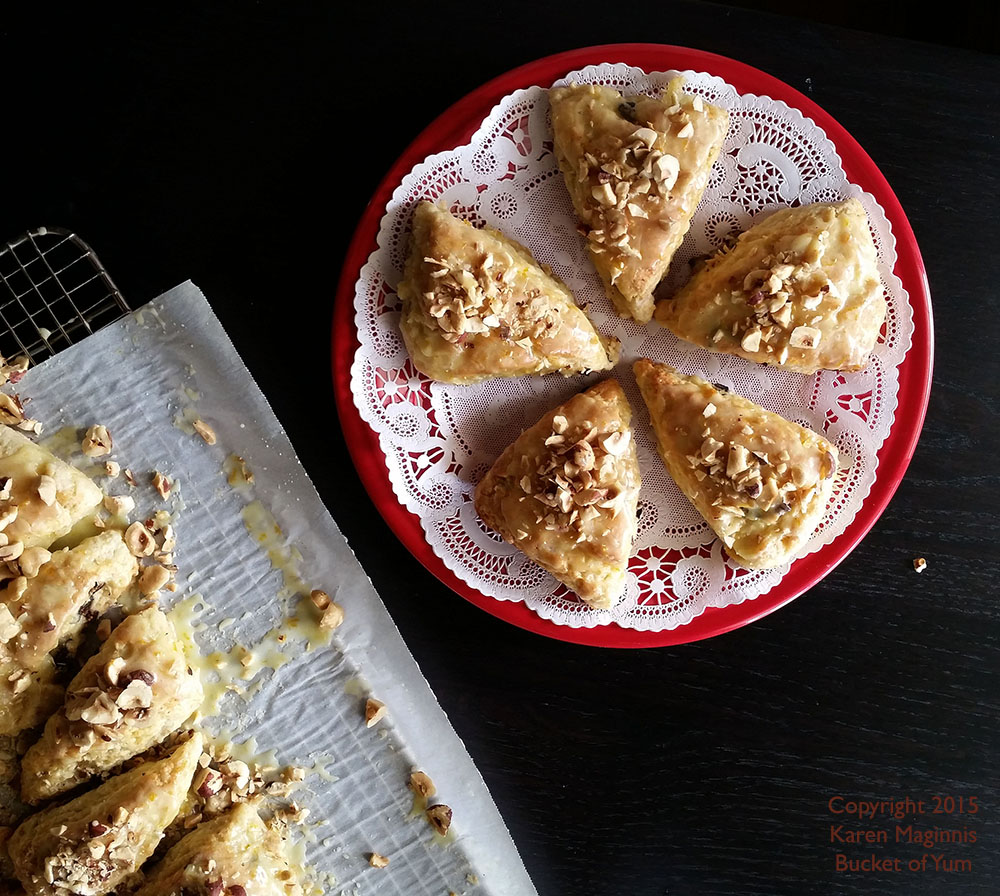 Autumn is coming. Time for some scones.
For the wet
1 ¼ c buttermilk
1 egg yolk
1 tsp vanilla
For the dry
3 c flour
3/8 c sugar
1.5 sticks butter
2 tsp bkg pwd
¾ tsp bkg soda
1/2 tsp salt
For the fruit
1 c. cut dried black fibgs, quarterd and tossed with
½ tsp pumpkin pie spice
zest of half an orange
For the glaze
2 c pwd sugar
zest of half an orange
juice of 1 orange
For the topping
1 c. chopped toasted hazelnuts
Instructions
Preheat the oven to 375*.
Line a cookie tray with parchment.
Flour your work surface.
In a small bowl, whisk together the wet.
In a larger bowl, mix the dry.
Cut in the butter to the dry ingredients. A pastry cutter will yield a flakier scone; a food processor or mixer will yield a cakier one.
Add the fruit.
Barely combine the wet in to the dry/fruit mixture.
Turn contents on to floured board and gently, just barely knead it to a dough.
Split dough, shape each half half in to a 7″ disc about 1″ high.
With a sharp, floured knife, slice each disc in to 8 or so wedges.
Place the scones about 1″ apart on the lined baking sheet.
Bake for 15-20mins, until golden.
While baking, whisk together the glaze.
*Immediately* after removing the scones from the oven, brush them with 1/2 the glaze.
Allow them to mostly cool, then brush with the second layer of glaze and immediately top with the chopped nuts.
Notes
(if I do this again, I want to soak the fig slices in warm water with the spices, vanilla & some orange)
serves 18
calories 312
fat 13
cholesterol 32mg
sodium 138mg
carbs 46g
-fiber 2g
-sugars 28g
protein 4g