It's one of those uninspired weeks – where I start thinking on Wednesday, "What am I going to blog about this week?!?" I want to go nuts with the cakes and cookies, but it's just kind of mean to make the whole house smell like that when Bill can't eat any…..So, I went with what was in the fridge: zucchini.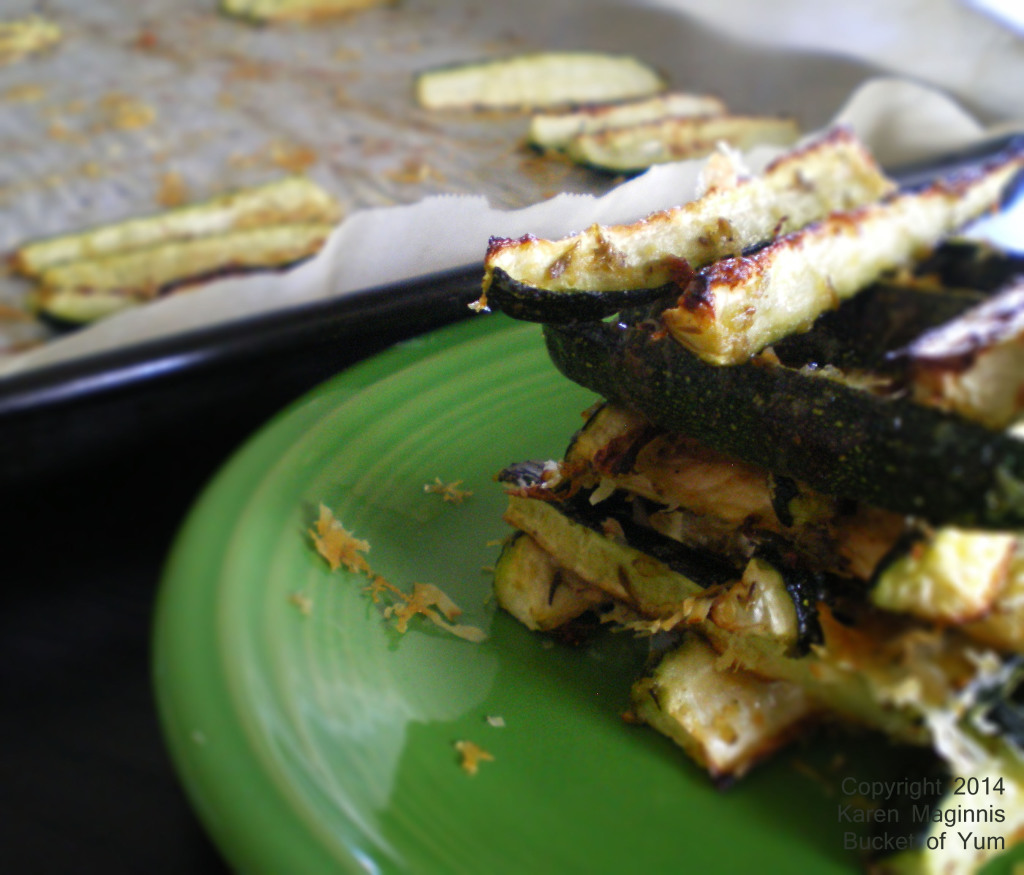 And, I just love zucchini with lemon and thyme, but I only had the dried herb. I knew I wanted to roast the squash, but that was really incompatible with those hard little sticks – what to do, what to do…. so I pounded it with some salt and garlic in the mortar and pestle. Problem solved!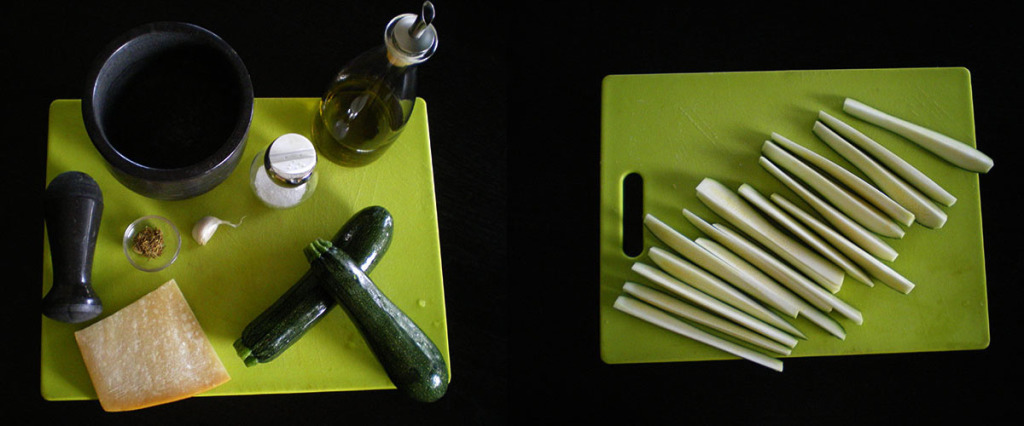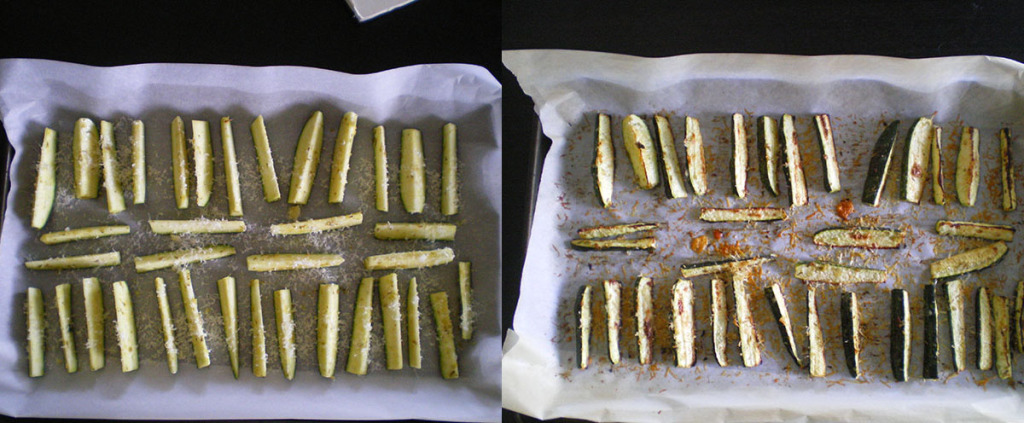 Bill says they're good. And, although the garlic smell is really out there while they're cooking, the end product is just lightly garlicky. Heads up, though! You might think you're in Gilroy while they're baking.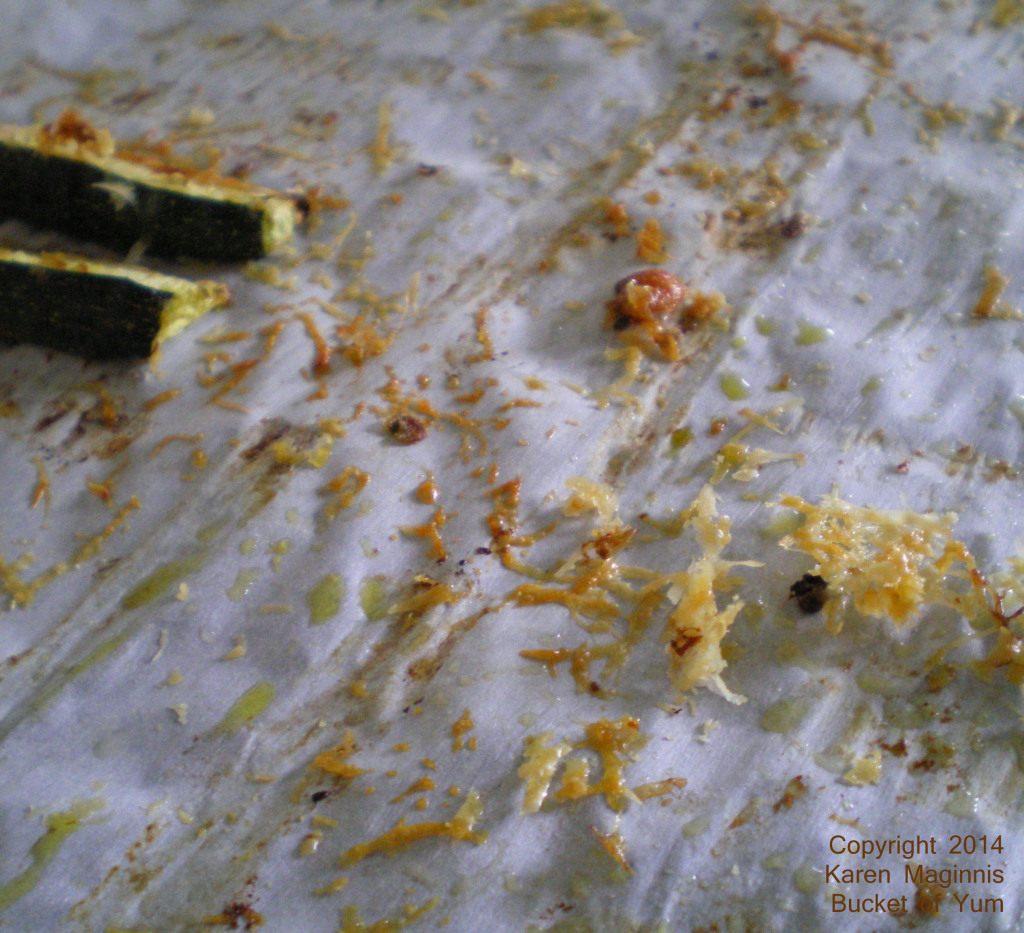 And, who am I kidding? This might have been the best part of the whole thing – cheesy paper for grown-ups!
Let's make some – and tell me how yours turn out!
For the toss
1 clove garlic
½ tsp. dried thyme
Dash kosher salt
1 Tbsp olive oil
½ tsp lemon zest
For the rest
2 zucchini, cut to look like wedge fries
¼ freshly grated pecorino romano or parmeggiano reggiano
Instructions
Preheat oven to convection 400* (or plain old 375*)
Smash the garlic clove in the M&P.*
Add in the salt and thyme and pound till the thyme is no longer hard little sticks.
Add in the olive oil and lemon zest, and pound it a few more times to mix it all together.
Transfer the paste to a bowl, toss zuke sticks in it and then spread them out on a parchment-lined baking sheet.
Sprinkle w/ the cheese.
Bake 20 minutes, then turn to broil for a few to get things crunchy and brown.
Notes
*You could totally skip the M&P if you have fresh thyme. Just mince the garlic, then smoosh it with the salt and thyme with the side of your knife right on the cutting board.