It's farm stand season. Time for the annual pilgrimmage down to Willcox for fresh corn, squash, and chile. I have been waiting for chiles for what seems like forever. Southwesterner problems, I know. But this is serious, dammit.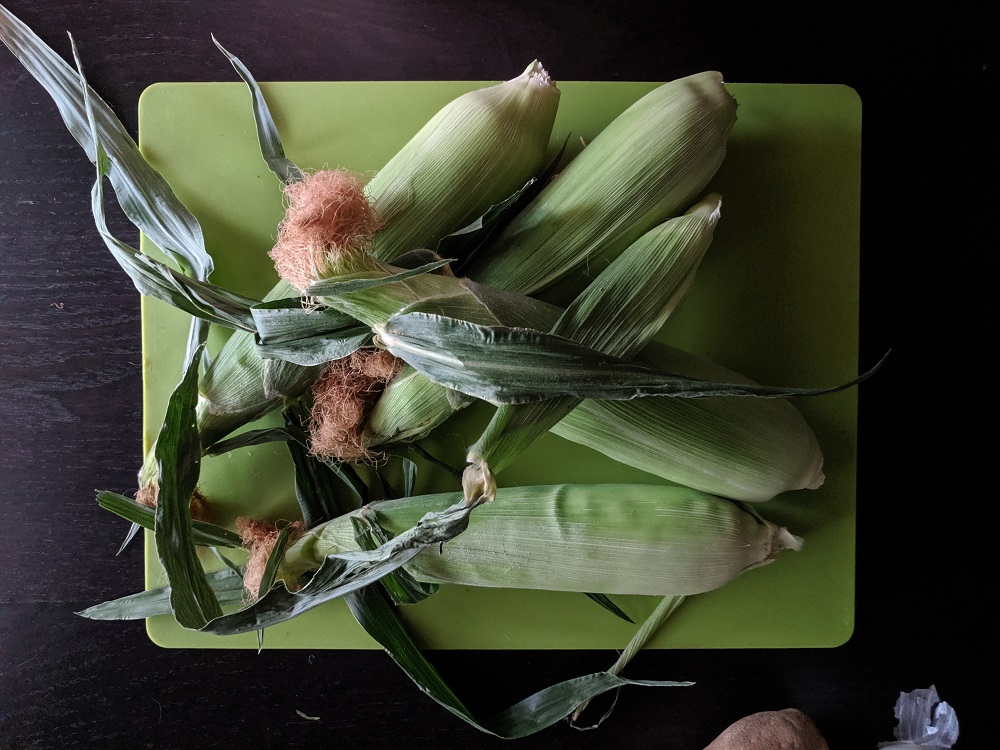 So, we get down there and……we are a week early for the chile roasting. DAMMIT. But, I got half of bushel of the most amaaaaazing sweet corn.

On the drive back I couldn't decide: galette with squash, corn, green chile and chevre, or a corn chowder. After cobbing 30 ears, a pie sounded too rich and heavy – so chowdah it is.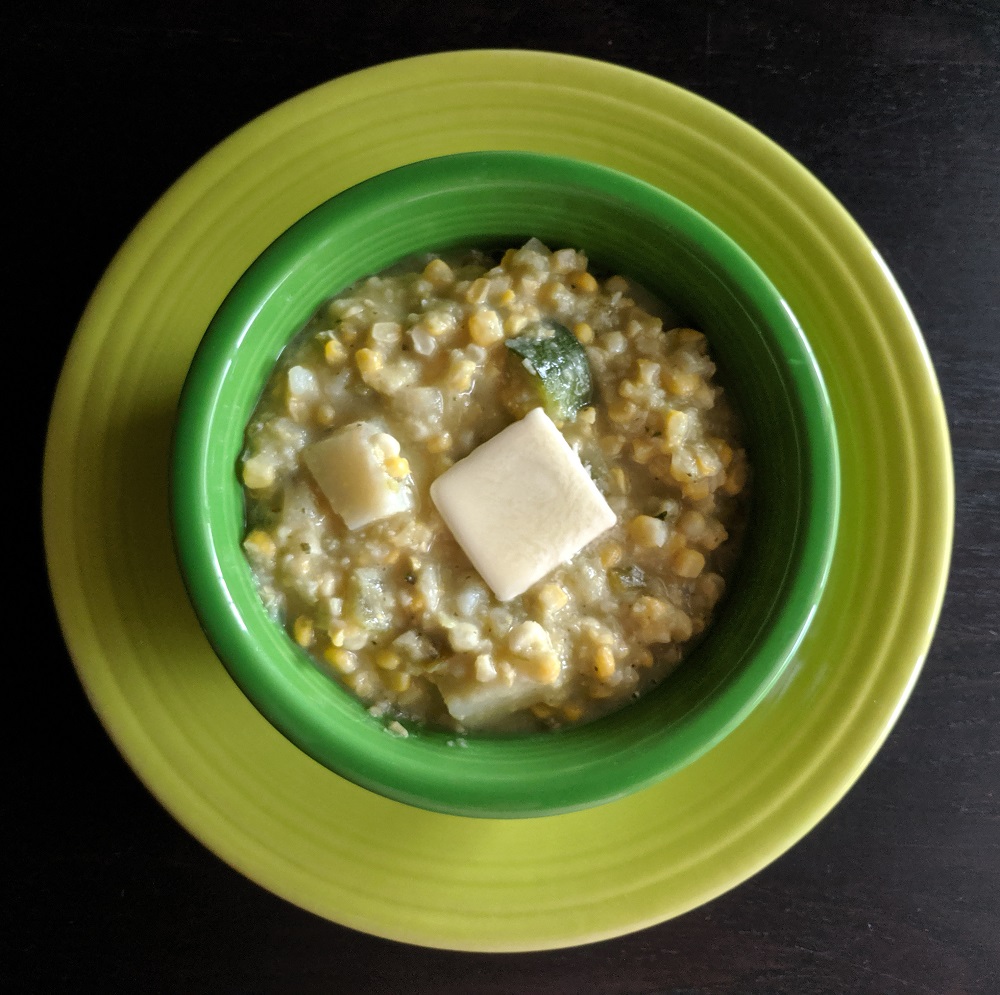 This is easy, fast and delicious. But ya gotta make it with fresh sweet corn. Anything else will be sad. (Or fresh sweet corn that you froze yourself, anyway.)
This is SOOOOO Good. And since we are a cream-free house, it is not as heavy as a normal chowder so you can, um, chow down.


GREEN CHILE CORN CHOWDER
Servings: 4-6, depending on the size of your chowder bowls

1/4 c. unsalted butter
1/2 large white onion in 1/2″ dice (about 1/2 c.)
1 Tbsp. Mexican oregano, crushed in your palm
1 large baking potato, peeled and in 1″ cubes (about 1 1/2 c.)
4 stalks celery, in 1/2″ dice (about 3/4 c.)
2 large zucchini or 4 large pattypan squash, in 1/2″ dice
3-4 cups fresh corn kernals and their juice
1/2 to 3/4 c. FRESH roasted green chile (we like medium, but mild is fine. Hot is recommended for professional native New Mexicans only), in 1/2″ dice
Water to cover
2 Tbsp. chicken base (ie Better than Bouillon)

DIRECTIONS

In a large stock pot, melt the butter. Add the onion, potato, celery and oregano and let saute with occasional stirring for about 5 minutes. Ad the corn and squash. Put just enough water to cover, stir in the chicken base and let simmer on medium for about 25-30 minutes, until the potatoes are tender.

Take about 1/4 of the chowder and put it in a heatproof bowl and puree that with your stick blender (or your food processor), then stir that back in . This will thicken and give that creaminess that makes you think "chowder".

Ladle in to big chowder bowls, top each serving with a big pat of sweet butter and go to town. Obvs, if you are not cheese-impaired as we are, smother that shit in grated cheddar cheese. I'll just look on longingly, don't mind me.