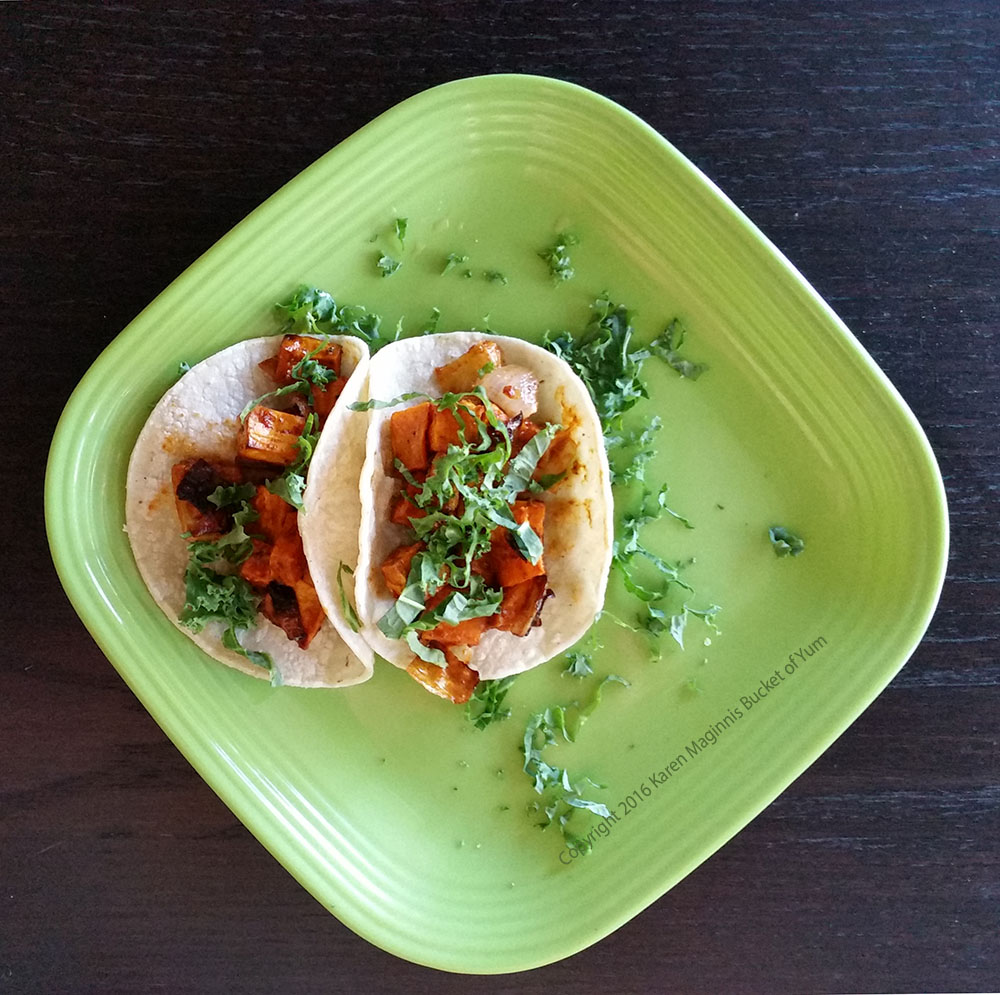 I toyed with some pretentious hipster title for this puppy – caramelized sweet potato tacos in a chipotle garlic emulsion. But, nah. This are simple and good – so tacos de camotes is much better. I want to try it with pumpkin, too. One day….. Anyway, if you get tired of turkey day leftovers in a couple of weeks, or want to use up that leftover sweet potato on the counter, or hell! Make an awesome first course to Thanksgiving dinner, these are ready to roll. Fast, easy and yummy. I can't really say 'no pica', but the heat isn't bad.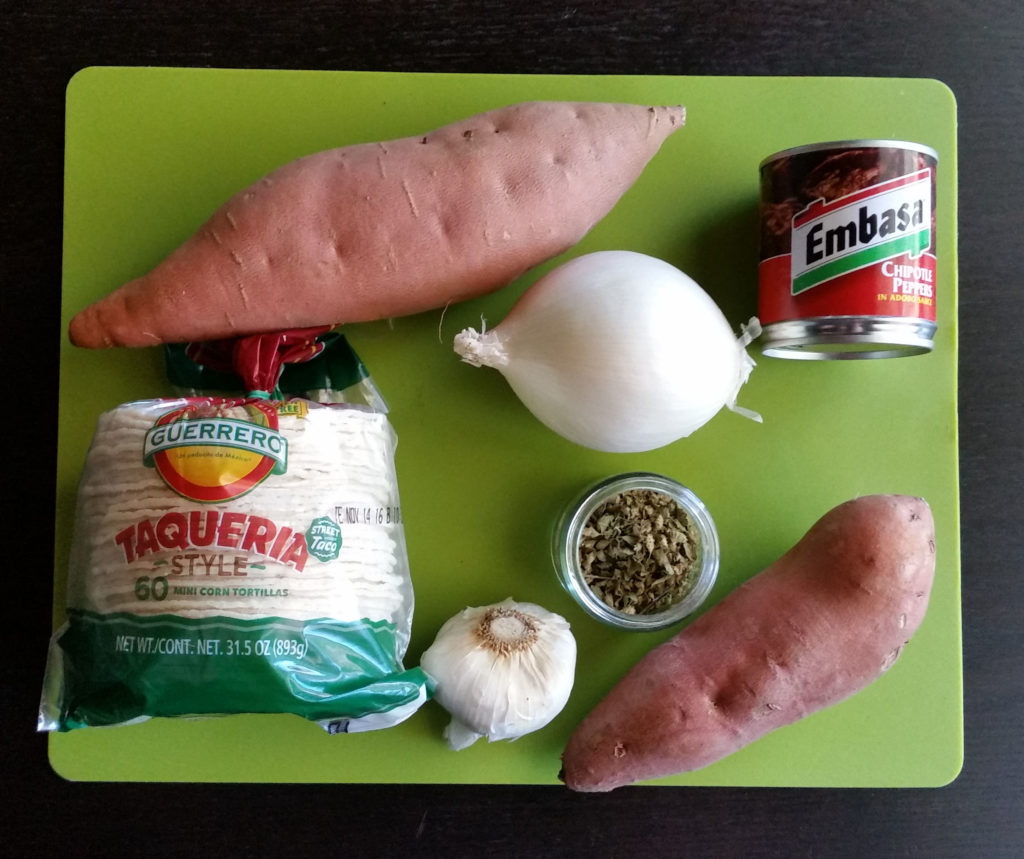 These are crunchy and soft, tangy, sweet and spicy. Truly lovely.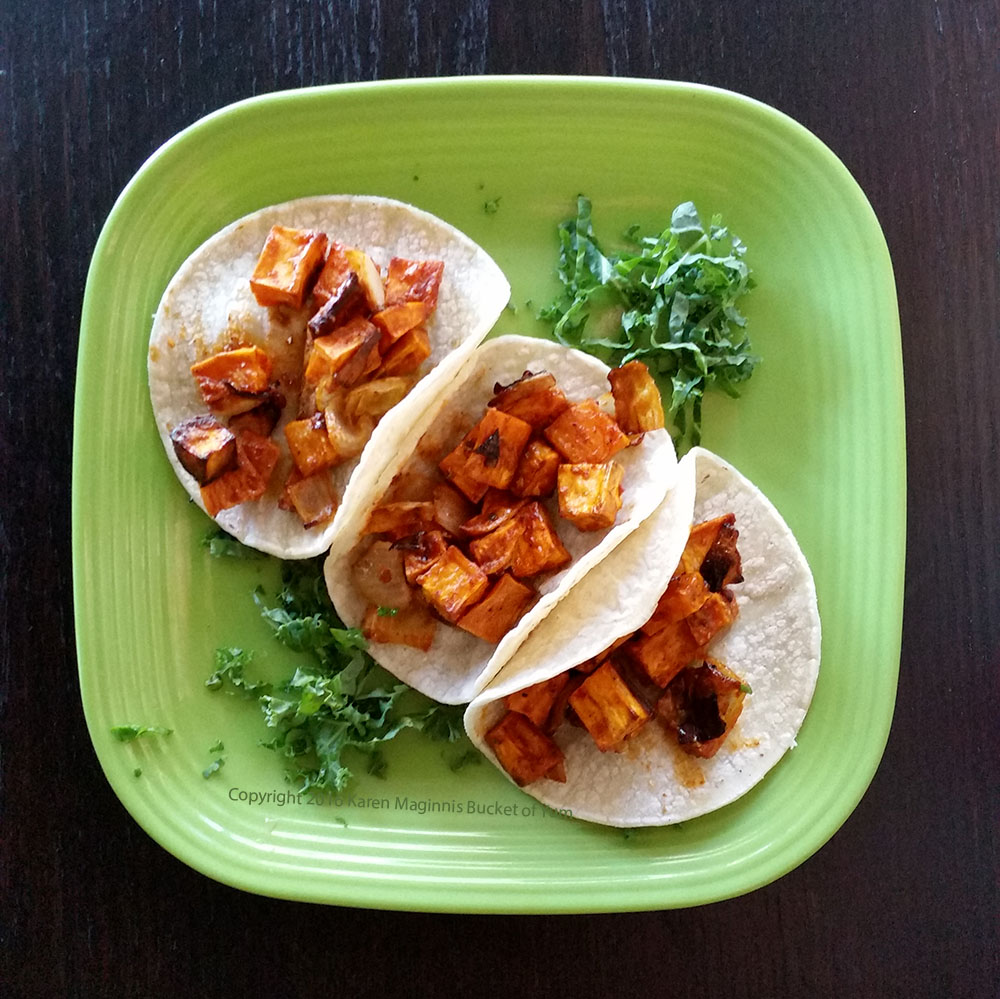 This is enough for two people as a main dish, or four for a side.
For the Taco filling:
2 large sweet potatoes, diced*
1/2 white onion, diced
1 Tbps. olive oil
garlic salt
For the chipotle emulsion:
2 large cloves garlic
1 tsp. Mexican oregano
2 whole chipotle peppers en adobo
2 Tbsp wine/cider/sherry vinegar
2 Tbsp olive olive
(A little water mixed with some adobo if needed)
And…..
Soft corn tortillas
*(diced means 1/2" cubes, people)
Preheat oven to 375*. Line a cookie sheet with parchment. spread out evenly the sweet potato and onion, drizzle with the olive oil. Sprinkle with the garlic salt.
Roast about 20-30 minutes, until really nicely caramelized.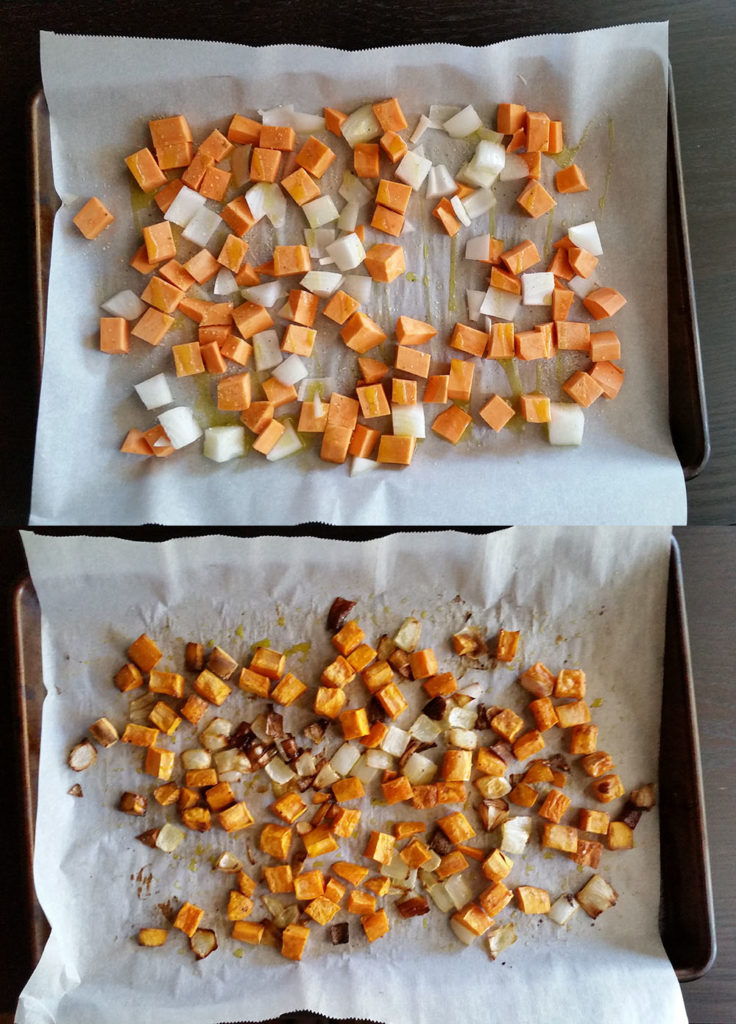 While that's roasting, put the dressing ingredients in the blender and puree. You may need to add a little water/adobo sauce mix to get enough liquid to blend. Transfer to a bowl large enough to hold all the potato/onion mix when it comes out of the oven.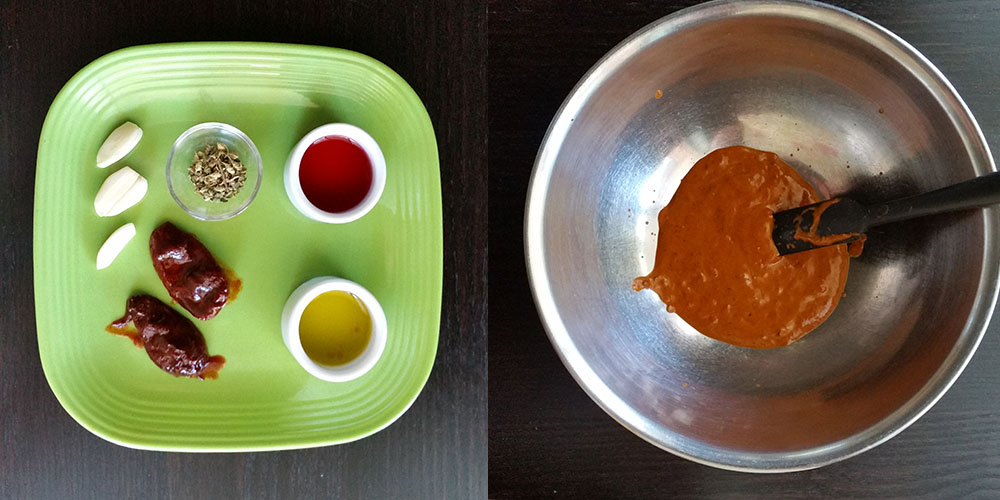 When the potato/onion mix is done, remove from the oven and set aside just for a few minutes. (This lets the outside crust on the sweet potato cubes develop just a tidge more). Heat your tortillas and get your serving plate. Toss the hot sweet potato/onion mix in the chipotle emulsion, fill the tortillas and consume immediately.
These would be awesome with a smoked fontina cheese. Or avocado slices. Or even with some scrambled egg for an amazeballs breakfast taco. Or hell, underneath some poached eggs for that matter.
** This would also work with kabucha squash.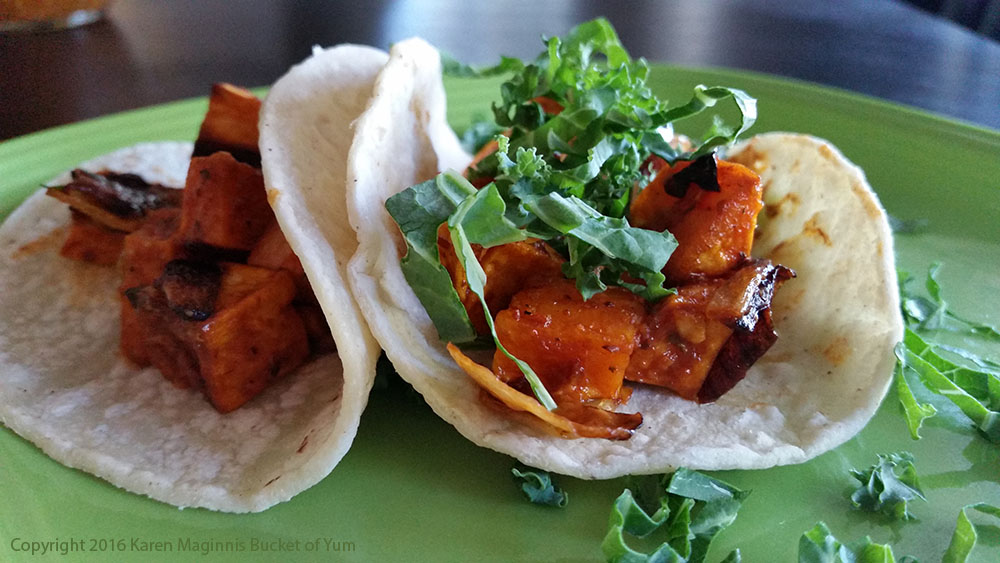 Bon apétit