So….it would appear I am slightly obsessed with chicken salads. Were I not blogging, I might never have known. However, this chicken salad is so fucking tasty you may just forget every chicken salad post before.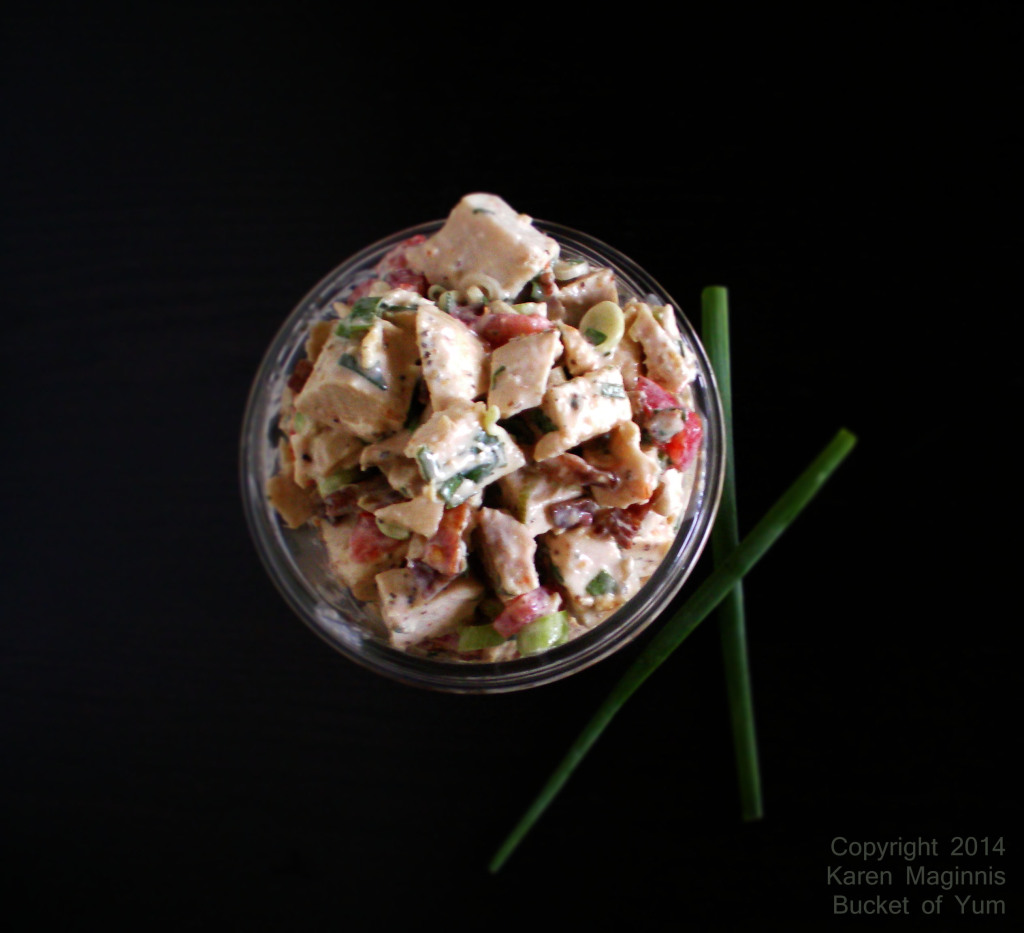 Seriously, this is amazing. Worth an extreme close up, even.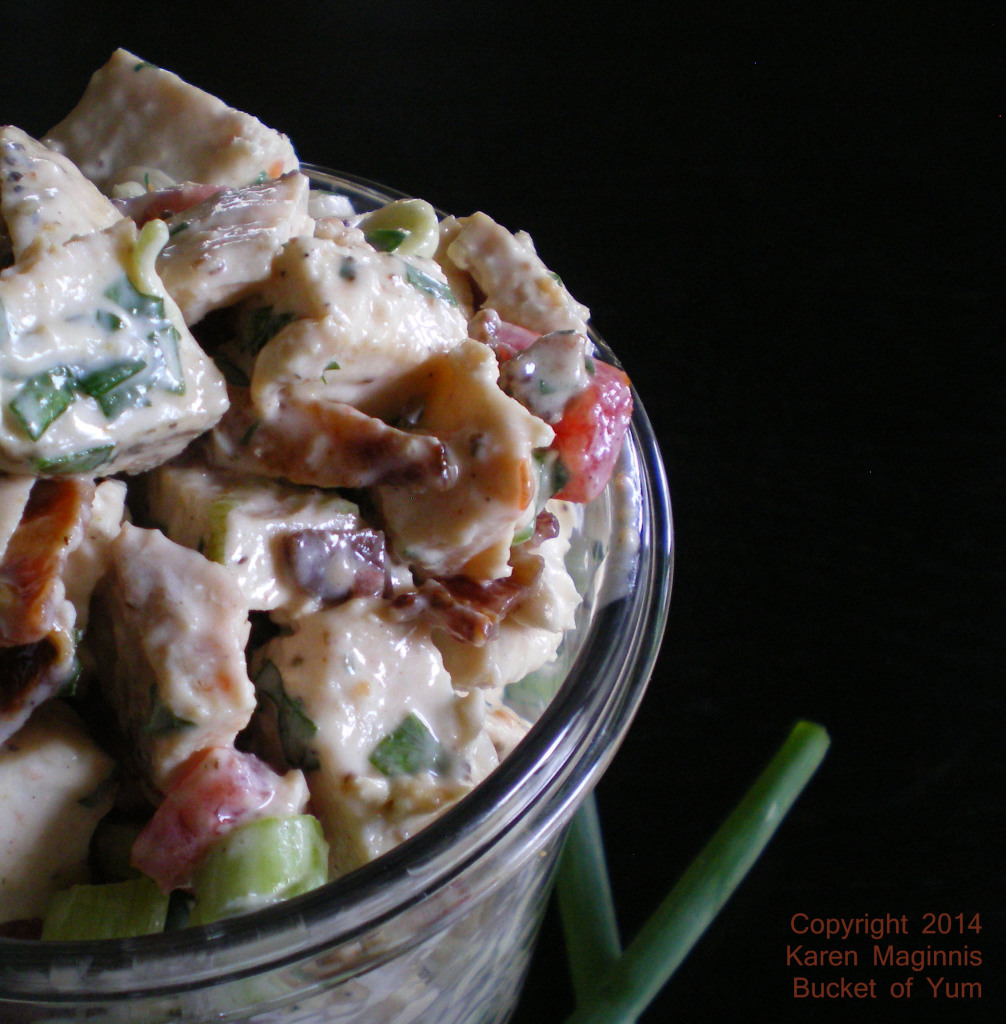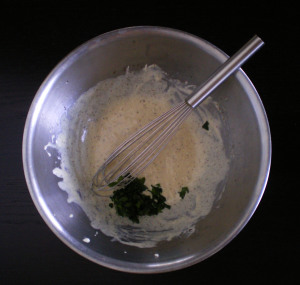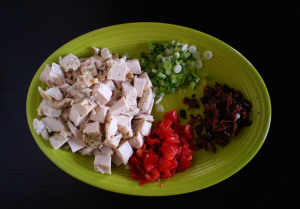 Crunchy bacon! Tender chicken! Tangy tomato! Subtly sweet celery sauce! Let's do this!
For the dressing
1/3 c. mayo
1 Tbsp. dijon
1Tbsp rice vinegar
1 Tbsp sugar
¼ tsp. celery seed
2 Tbsp. minced fresh parsley
For the salad
2 cooked chicken breasts (about 1#), chopped.*
1/3 c. seeded, diced tomato
1/3-1/2 c. (about 4 strips) of cooked bacon, chopped
3 green onions, chopped
Instructions
Whisk together the dressing ingredients.
Stir in the salad ingredients.
Serve immediately.