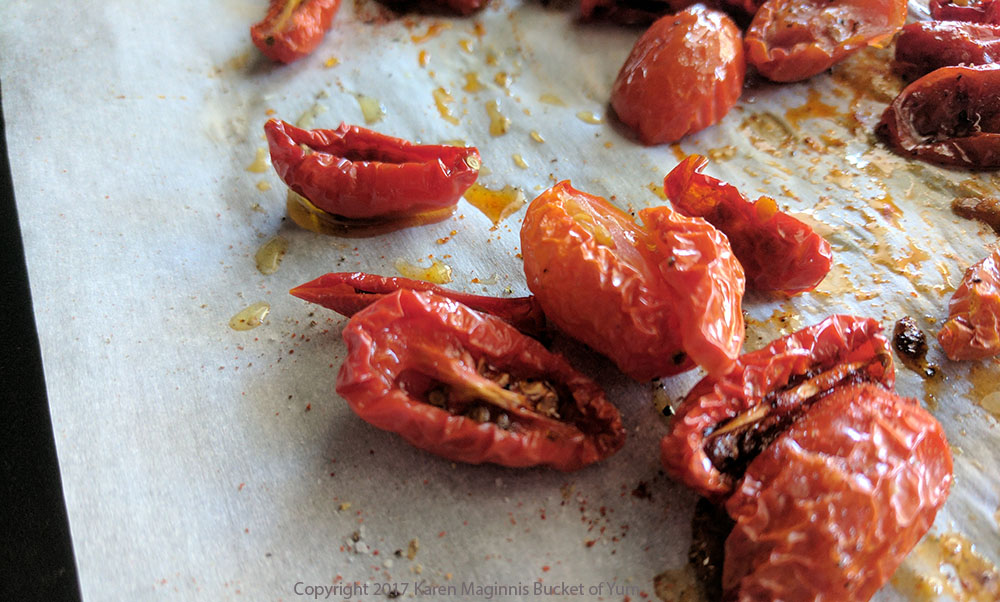 Not to go all foodie on you, but an oven dried tomato is an amazing sweet tart chewy bit of umami magic. Happily this is the time of year when Sprouts has these little cartons for less than a dollar. I needed half of one to roast with some fish, but of course bought two because LESS THAN A DOLLAR, you guys.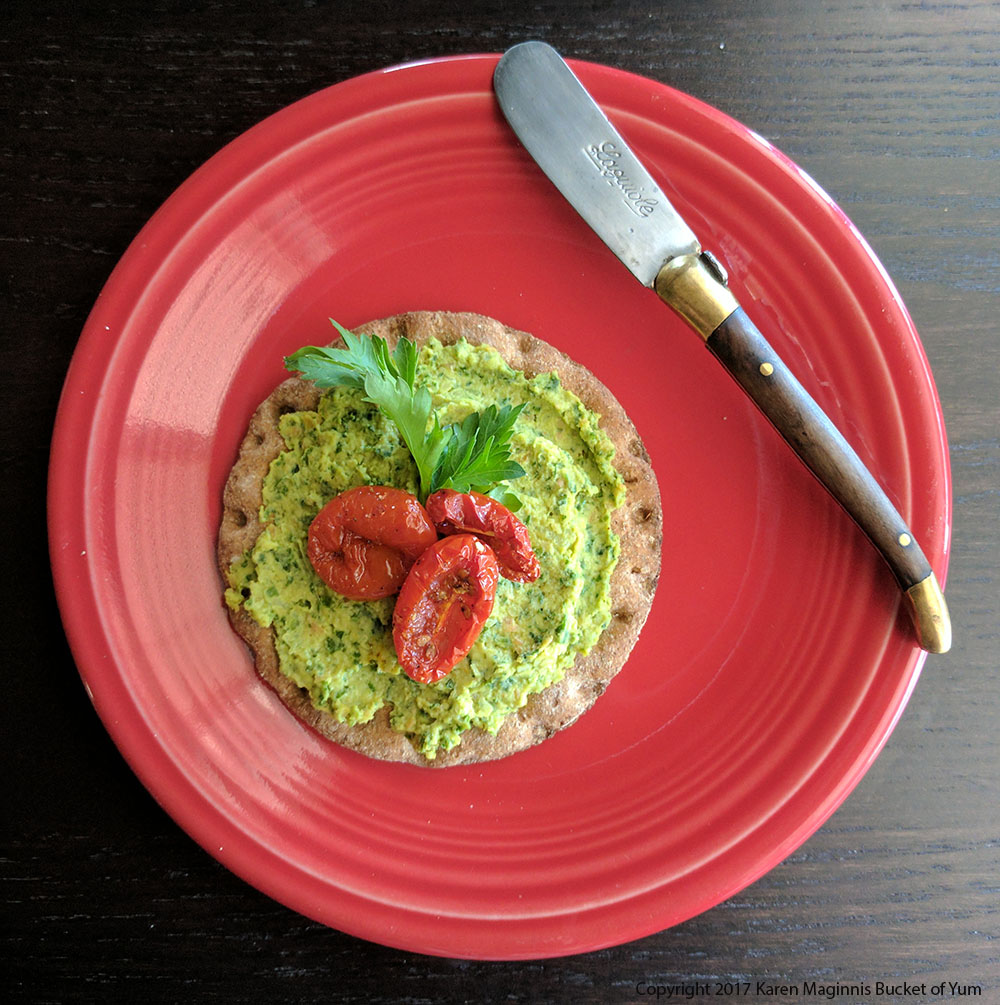 (What's the green, you ask? Himself made a chickpea spread and it is yum!)
Those little pints stared at me everyday from the kitchen counter. Then this morning I realized – I can roast them! I started to think about a quinoa salad with roasted veg and a garlicky balsamic, and thought how yummy these would be. Or maybe in a wrap. Or tossed with some green beans. Or as a layer in a bacon sammich. Or…..anyway, these freeze like a dream – if you have any left to freeze. Seriously, you will eat them like candy when they come out of the oven.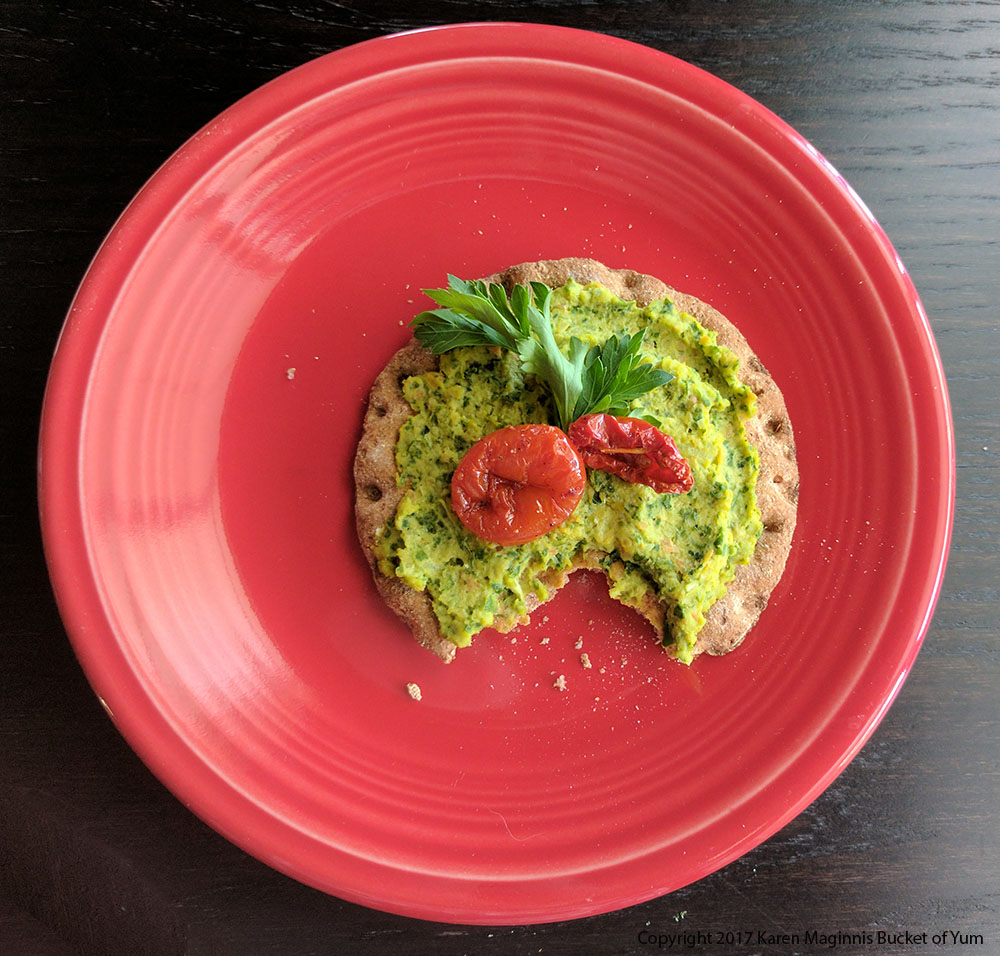 This is a Sunday at home for a couple hours recipe. It requires almost zero effort, and hardly any oven heat – but it takes two or so hours for that chewy sweet goodness.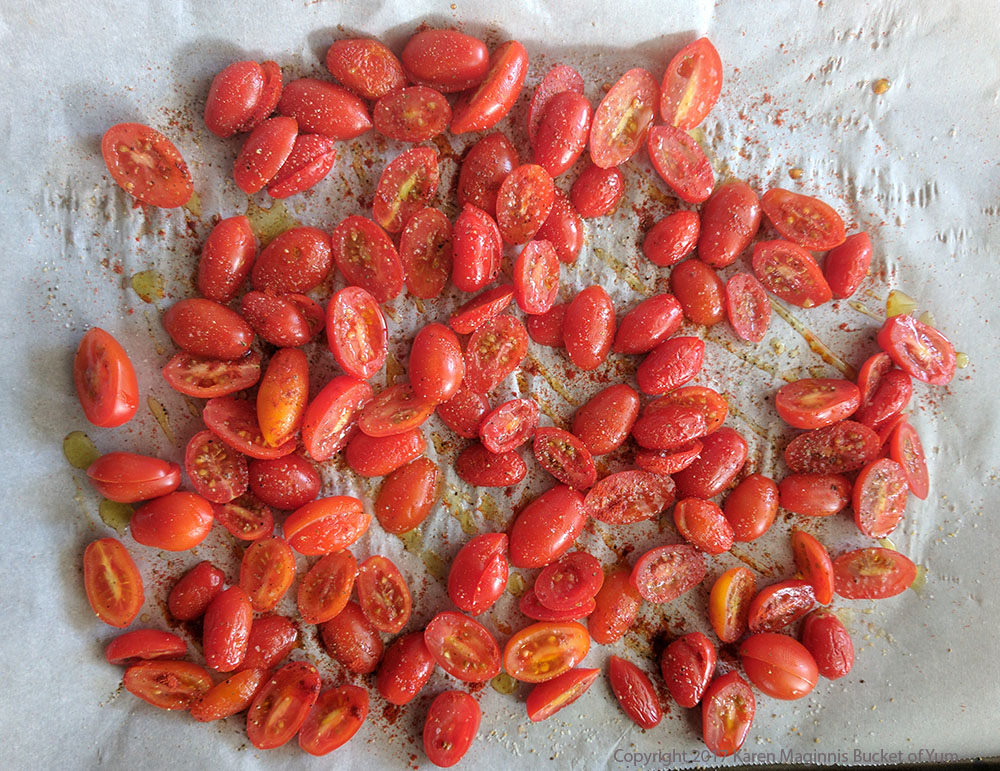 Cherry Tomaisins
2 pints cherry roma tomatoes
2 Tb XVOO
½ tsp. pimentón ahumado dulce
garlic salt & pepper
Heat your oven to 225*. Line a baking sheet with parchment. Wash and laterally slice in half the tomatoes. (From stem to tip, in other words.) Toss them on the lined tray. sprinkle with the olive oil and seasonings. Toss in the oven. After an hour, gently stir them every half hour until they are done – about 2 hours, depending on how juice they were to start with. This batch was 2 hours and 17 minutes.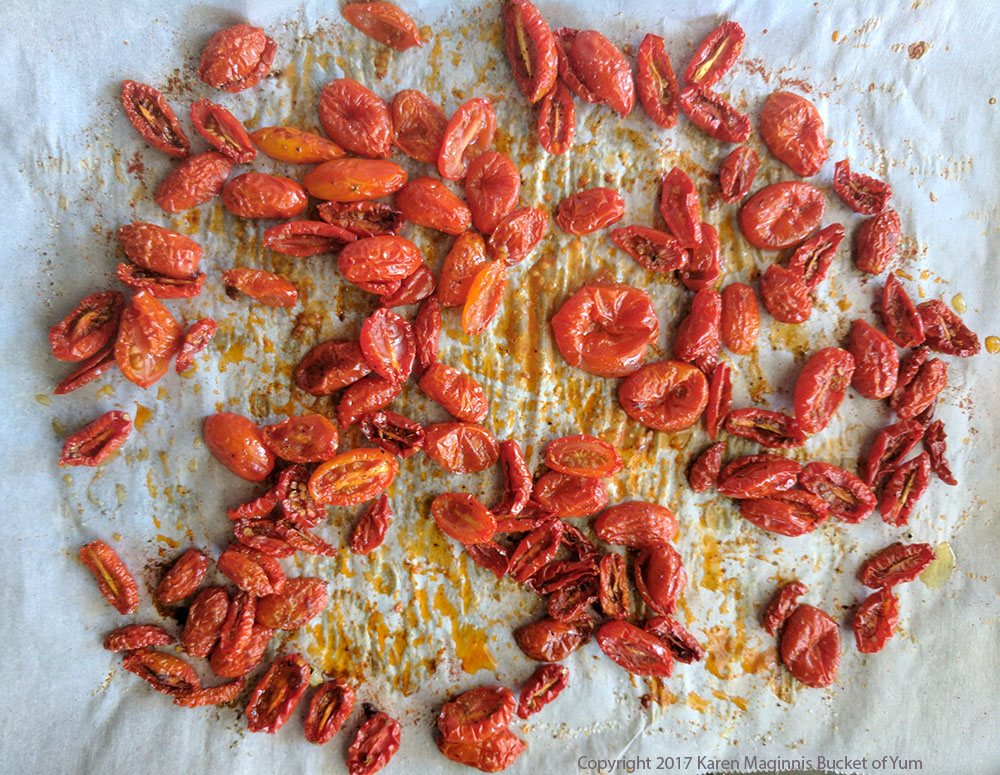 Mmmmmm
PS – If you want the link for that spread, it's here at BlenderGirl.