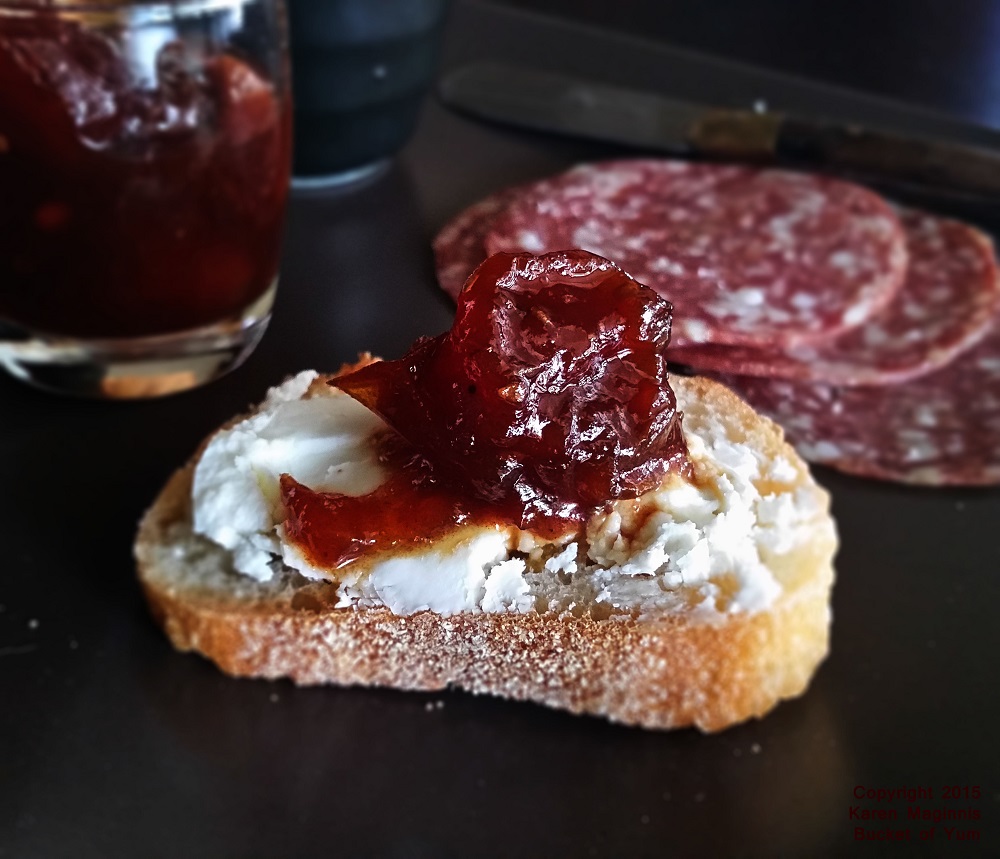 Our fabulous neighbors who market have struck again! This time with four pounds of cherry tomatoes from the Market on the Move. But it's December, so cooking them was the main option. Ya'll know I love me some cherry tomato jam, so I thought it'd be fun to mix it up a little this time around. Add some spice. Add half onion. I'd been reading about slow cooker jams, so I thought, "Hey! Let's try it!"

So, I got all the ingredients in the crockpot about midday, happily anticipating canning some jam after dinner. …. Fast forward to 6 pm. Yes, that would be six hours later. When suddenly I remember an essential element of jam making: evaporation. And an essential element of the slow cooker's success: lack of evaporation. I had a soupy mess that looked almost exactly like it did six hours earlier. Sigh. So, I had to ice bath those puppies and started again the next morning. A couple hours on low in a stock pot on the cook top, and we were ready to rock and roll.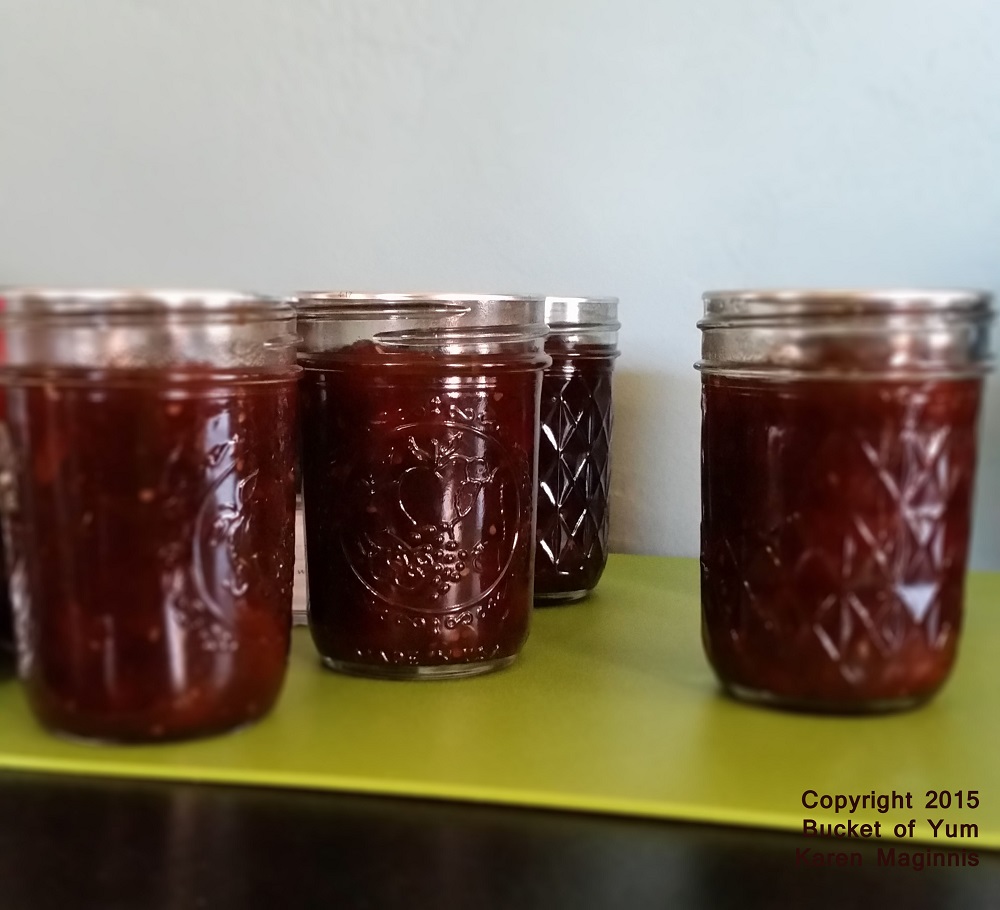 This version is very tasty, but it can't stand on its own as a jam like previous versions – say with a bacon or cheese scone. With a good strong cheese like asiago or Manchega and some crispy bread, though? We are talking seriously tasty.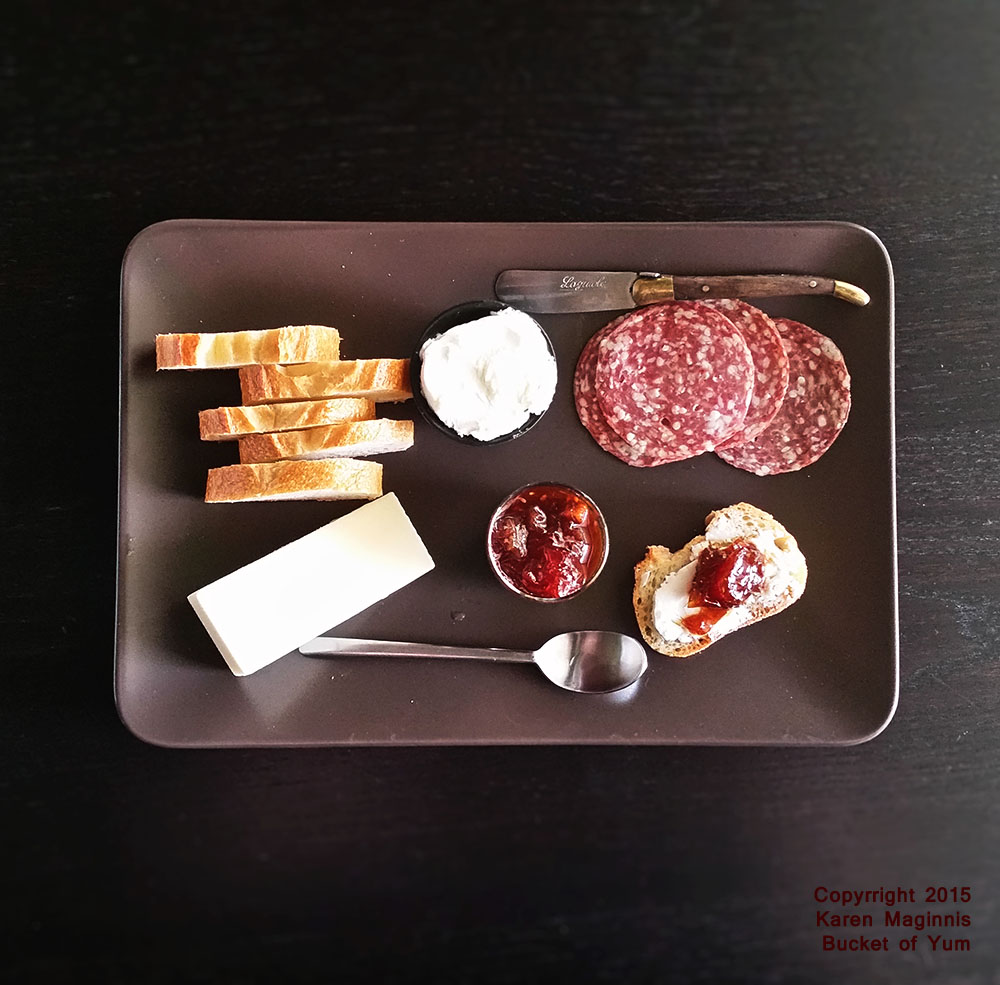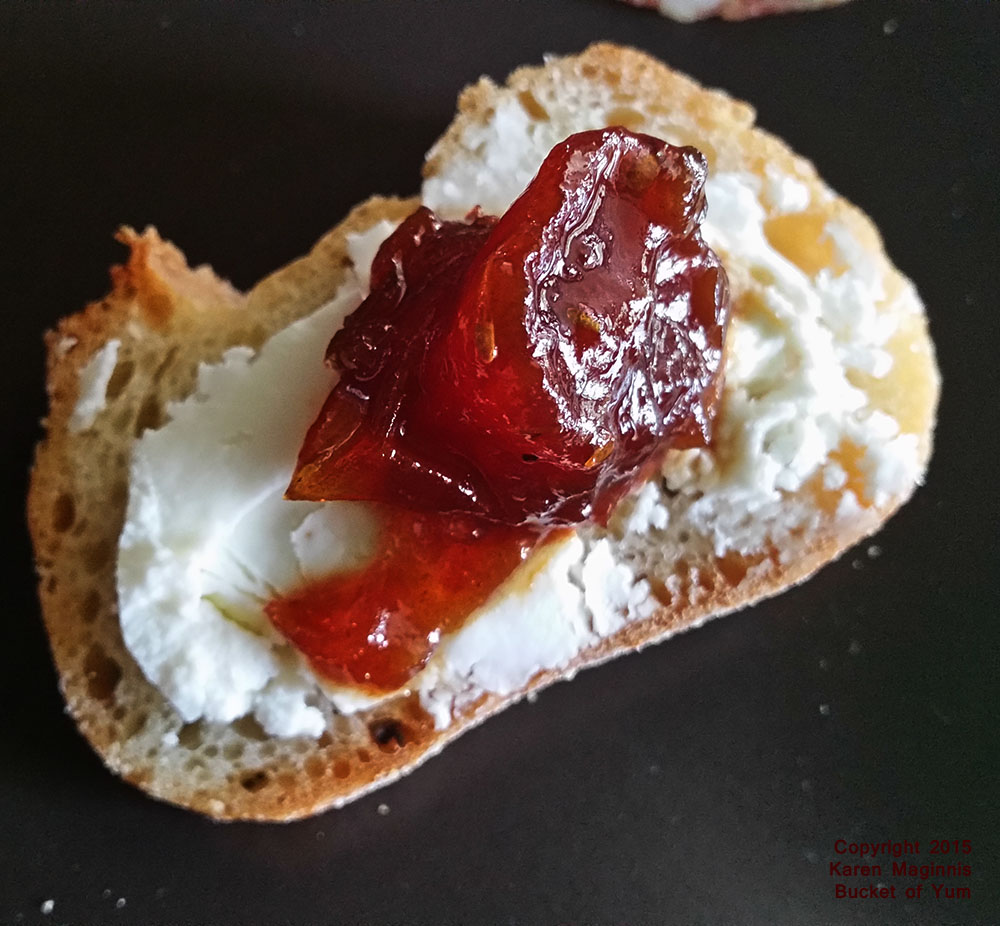 Bon appétit! Try it, and share how it goes!
Ingredients
3.75# grape or cherry tomatoes, washed and halved
2# sugar
1 large white onion, grated
2 sm. White onions, in ¼" crescents
3 cloves garlic, peeled and smooshed
½ c. balsamic vinegar
3 dashes Worsteshire sauce
3 tsp. grated ginger (or 3 Dorot frozen ginger cubes)
1 tsp. Liquid Smoke
2 tsp. dried thyme leaves
1 tsp. pimenton dulce ahumado
1 tsp. red chili flakes
1/2 tsp. ground clove
Freshly ground black pepper
Instructions
Put everything in a big stock pot, cook on low until it is reduced to a good jam consistency. Put in sterile jars in the fridge or the freezer. If you'd like to can, I'll put a link below with the directions.
For canning directions. These folks know their stuff
http://www.pickyourown.org/jam.htm