This is an easy, pretty, and super-fresh side for the summer – especially when you're grilling or having tacos, but rice and beans on the side just seem way too heavy.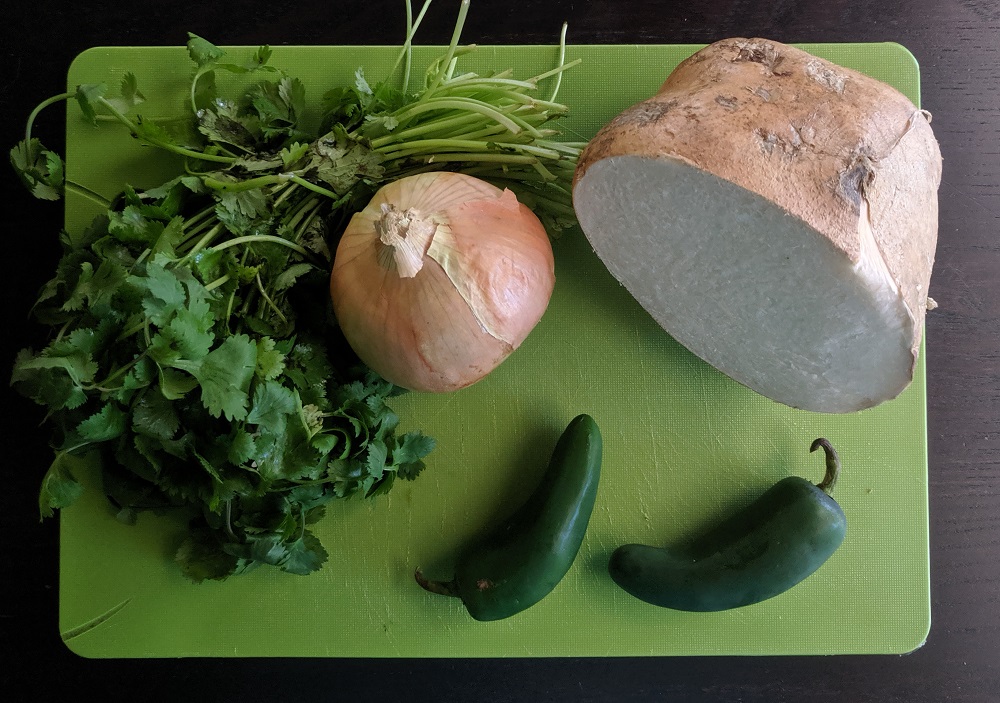 I was making mexi-pizza* last night, and I wanted something a little more than the usual cabbage and onion on top. And rice and beans, and even calbacitas, just sounded too heavy. So I made a batch of jicama slaw and it hit the spot. It is so fresh, with a little zing from the vinegar and a little heat from the jalapeno.
*Mexi-pizza – When you spread refrieds between two small flour tortillas and then bake them until brown and crunchy. Like a flat chimichanga. Mmmmm….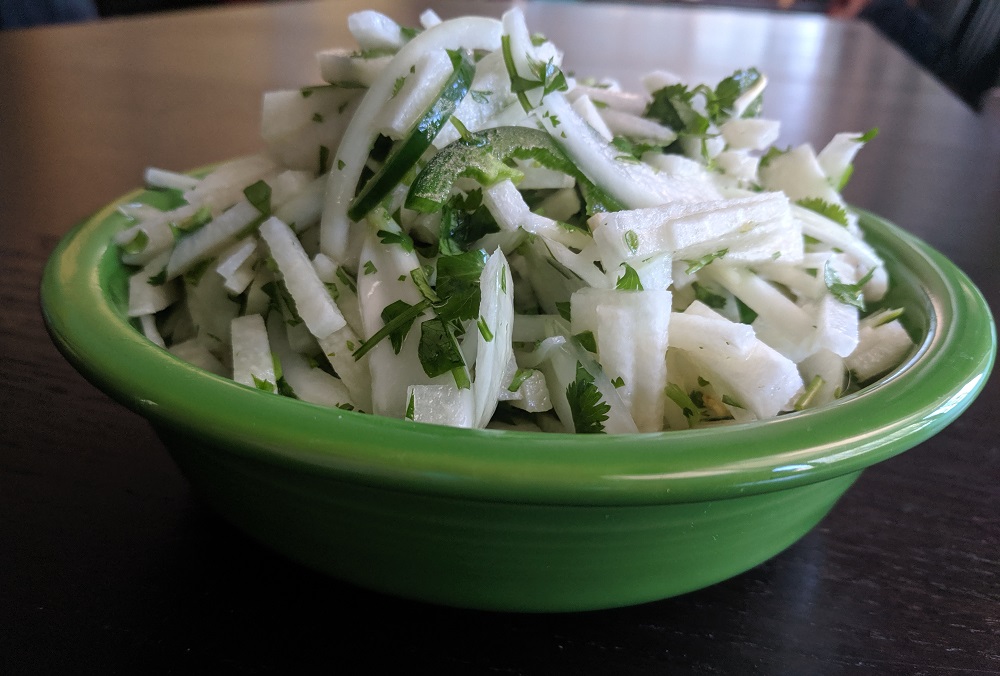 Jicama Slaw
2 Tbsp sugar (or agave sweetener, or honey, or…you get the idea)
2 Tbsp white wine vinegar
2 Tbsp vegetable oil
½ small yellow or white onion, cut in ⅛" crescents
½ to 1 fresh jalapeno**, de-seeded and de-veined, sliced in ⅛" crescents
½ c. chopped cilantro
2 c. jicama, in 1" long matchsticks
Whisk together the sugar and vinegar until the sugar is dissolved. Then whisk in the oil. Add the sliced veg, stir and eat. The amount of jalapeno is going to vary depending on the heat of the pepper (because we've all been surprised by that one that burns your lips off) and how hot your fam likes their food.

Try this – it's fast and delicious, and oh so easy and fresh.

**Can you leave out the jalapeno? Of course – this will still be delicious.