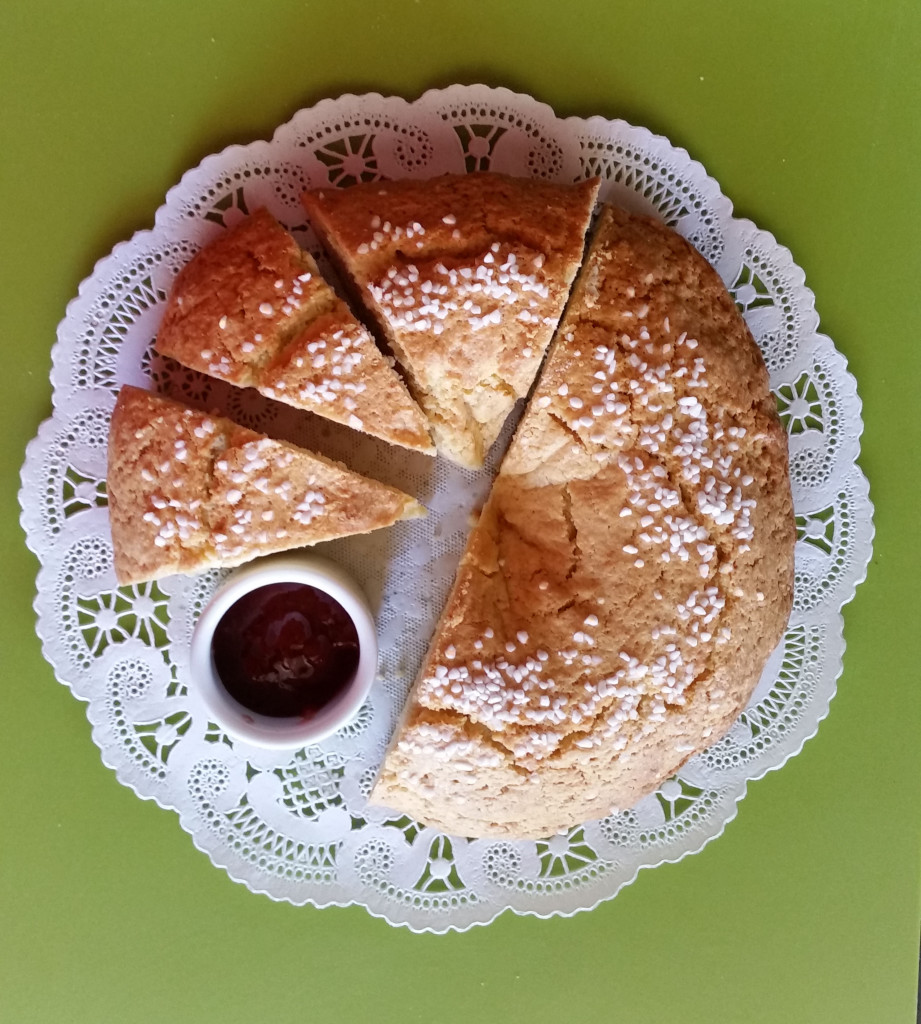 So, we were fast approaching the day when all are Irish. I made soda bread for the first time last year, and it was not anything like I'd expected. It was like a giant scone that you slice. So, since I have that other blog deal now, I did the Irish for that. But that made me think about ciambella – an Italian breakfast cake. Lemony, not too sweet. A little dry so you can schmear it with yummy jam or dip it in your cappucino. It's like Italian soda bread, really.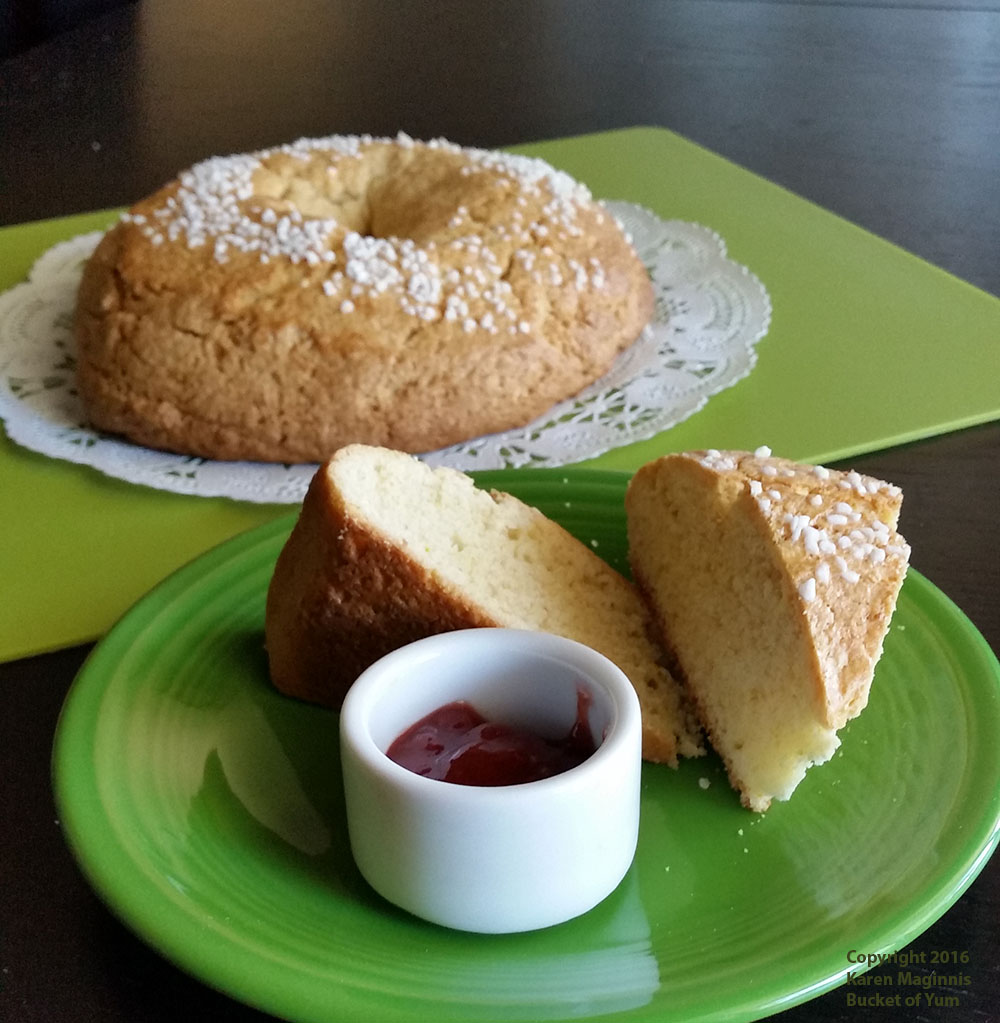 What do I love most about this? The rich buttery taste? The crunchy pearl sugar? The soft, lemony insides? I can never decide. But a hunk of this with some strawberry jam, and I am one happy, crumb-covered monster. This would be amazing with some whipped cream, too. I keep wanting to try it with orange. Or grapefruit. But hey – it's citrus season. Maybe I'll do that one next time.
This is an adaptation of a recipe from Mario Batali, and the freaking genius uses a food processer.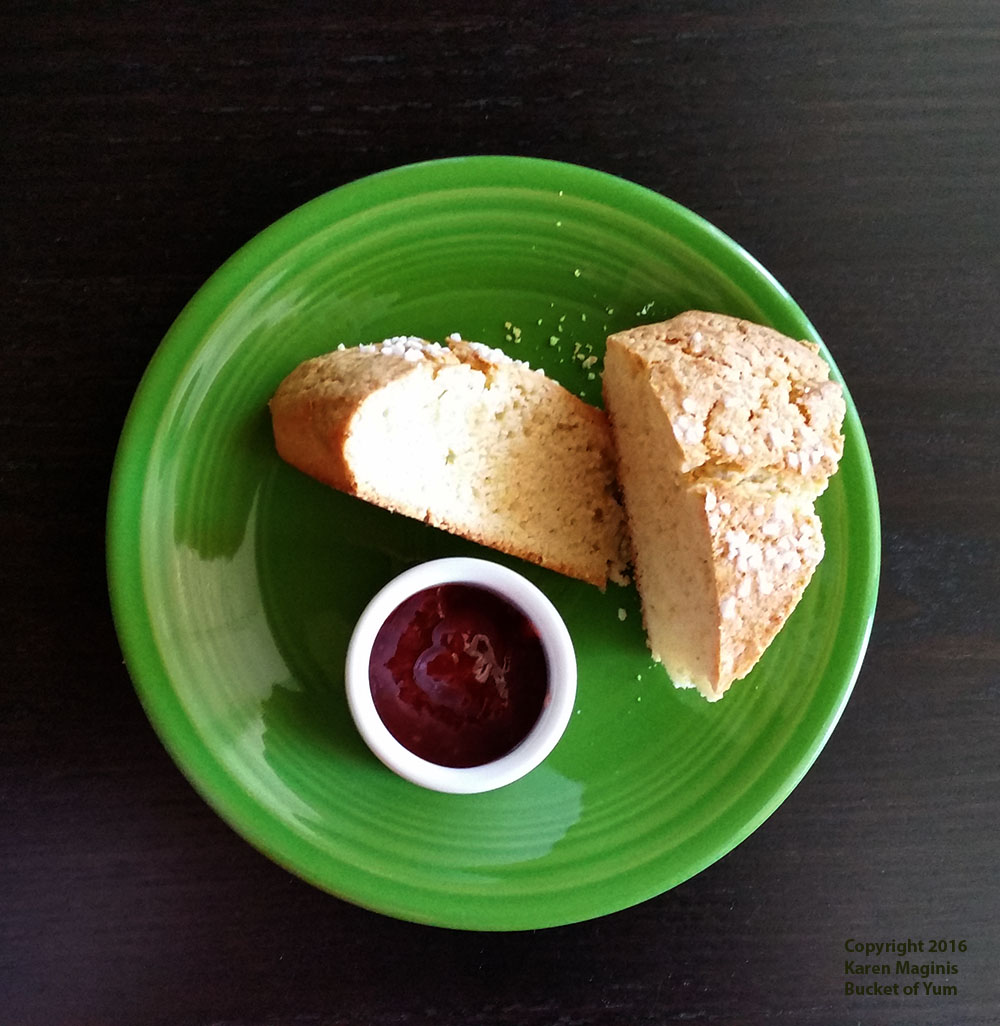 I know I've been away. I took hiaitus through mid-February. When I tried to come back, I discovered the dark, seedy underbelly of having a blog. My site had been corrupted by some dickweed embedding some malicious code. Hacked through a vulnerability in my theme, and possibly through the recipe plug-in I'd been using. The Yum was flagged. I couldn't even get in – we tried many different ways over a couple of weeks, but in the end the bastard had us beat. We had to pay our hosting site a fee (that we call a ransom) to remove it. I'm still pissed – feeling that violated, and unable to do anything was beyond maddening. Sooo….yeah. That's where I've been. It's still not right – look at this ugly theme, for now. But I want to be up and running again, and will tweak the pretties over a little time. In the meanwhile, please enjoy some ciambella.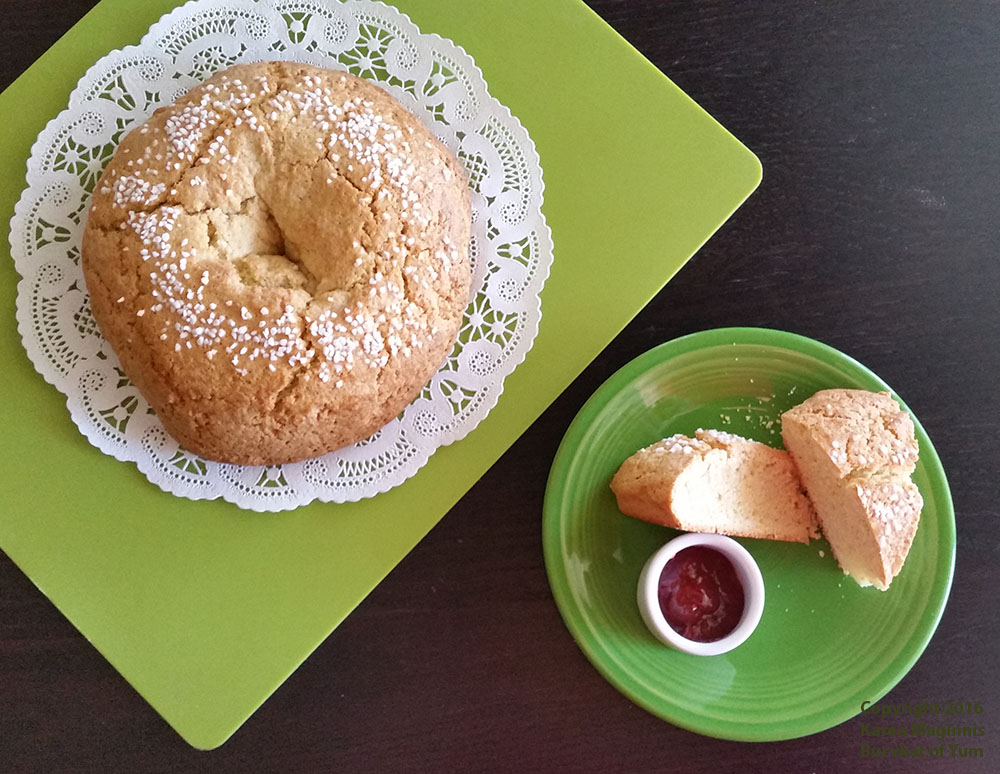 Brilliant!
Buon appetito!
2 c. AP flour
½ c. sugar
½ tsp. baking powder
8 Tbsp (1 stick) butter
1 egg
¼ tsp. almond extract
1 tsp. vanilla extract
zest of one lemon
¼ c. buttermilk or plain yogurt
2 Tbsp. pearl sugar & 1 tbsp. milk or water
Preheat oven to 375. Grease a shallow tube pan (like a baba au rhum pan), or line a cookie sheet with parchment paper.
Put the dry ingredients in the food process, pulse to combine.
Add the butter cubes, pulse until it looks like polenta.
Mix everything but the pearl sugar, pour it in the food processor, and pulse until you have dough.
It will be very stiff – like cookie dough. Pull it out, and roll it into a log about 2" thick. You can circle it in to the tube pan, or you can make it look like a giant doughnut on the parchment. You could also shape it in to a loaf about 3" wide and 8" long.
Once it's shaped, brush it with the milk or water and sprinkle it with the pearl sugar.
Bake about 30-35 mins until golden and a tester comes out clean.
Cool and eat!
SERVINGS – 10