3/8/15 – Alas, dear friends, this post was also hacked. And I did not see it before I had the back up version restored. So…..we have some pictures, and the recipe….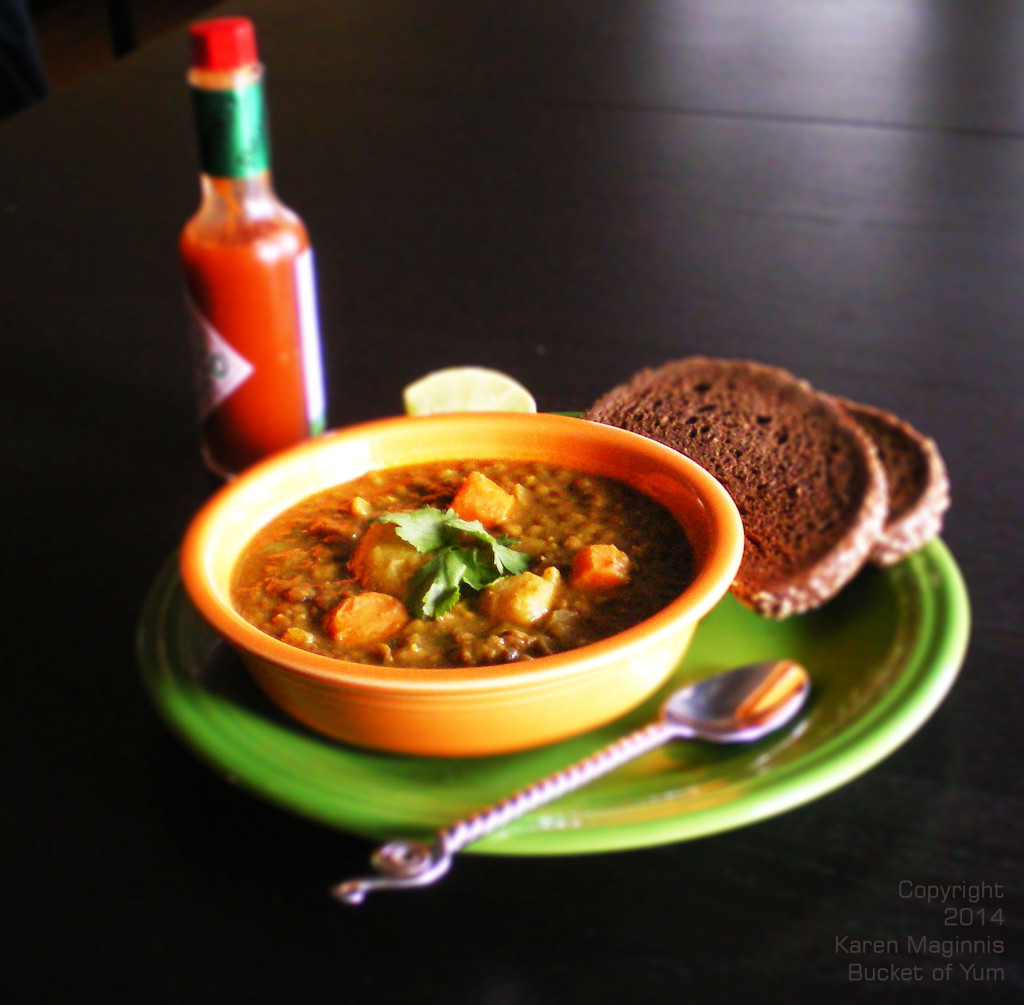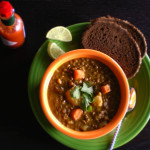 Curried Lentil Soup
2015-03-08 13:30:28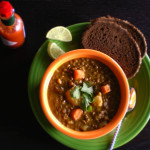 Serves 8
Nutrition Facts
Amount Per Serving
* Percent Daily Values are based on a 2,000 calorie diet. Your Daily Values may be higher or lower depending on your calorie needs.
Ingredients
1# green lentils
3 carrots, peeled and in soup-sized discs
2 Tsbp. unsalted butter.
2 potatoes, peeled and in 1" dice
1/2 large white onion, in 1/2" dice
2 celery stalks, in soup-sized discs
2 quarts chicken stock
1/4 c. Patak's mild curry paste
Chopped cilantro and sliced lime for garnish
Instructions
Rinse and inspect the lentils for any undesirables.
In a large soup pot, heat the butter on medium and add the onion and potato. Cook until the onions begin to get clear around the edges and the spuds have absorbed some of the butter.
Add everything but the garnish to the pot, simmer on medium-low for about forty minutes.
It's done when the lentils are tender.
Take your stick blender to one side of the pot and blend about half - this makes for a creamier soup.
Notes
Buy the curry paste. It is FAR superior to the powders.
Bucket of Yum http://bucketofyum.com/