Another three-ingredient miracle thanks to magic of the season.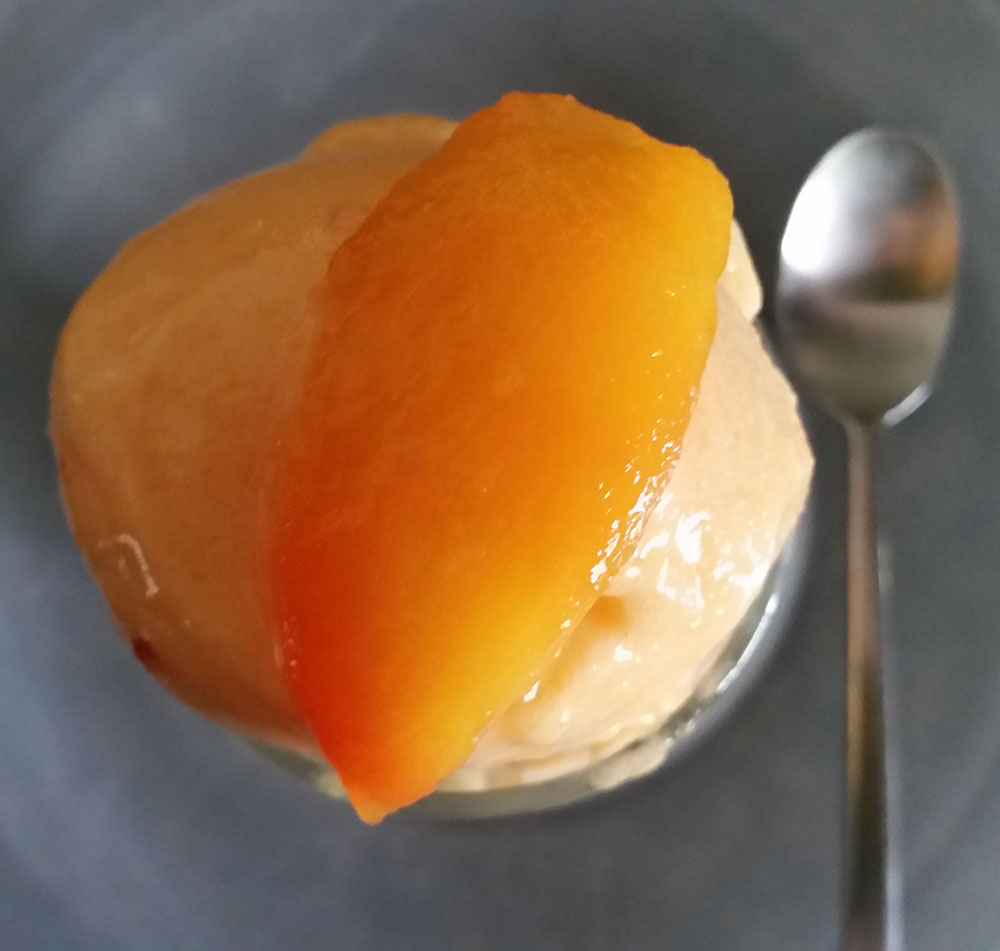 Ever have one of those recipes in your mind, and you can just imagine and taste how it will be. And then you make it, and it's good. It's yummy. It is just not the mind-blowing deliciousness you had in mind? Yeah – that's me this week. But this was still a yummy treat, and it froze and reserved beautifully.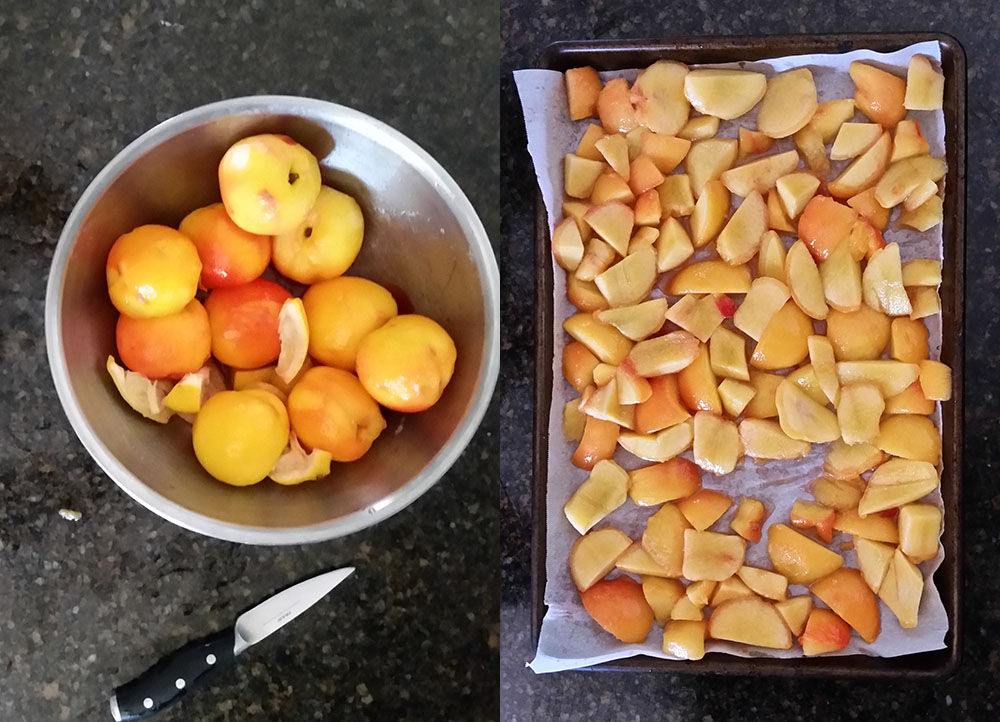 My only complaint is I thought this would have a deeper nectarine taste. Then I remembered the ice cream Alton Brown lesson – d'oy – if it's going to be frozen, it needs to be super-saturated in flavor and sweetness or it won't taste right at the end.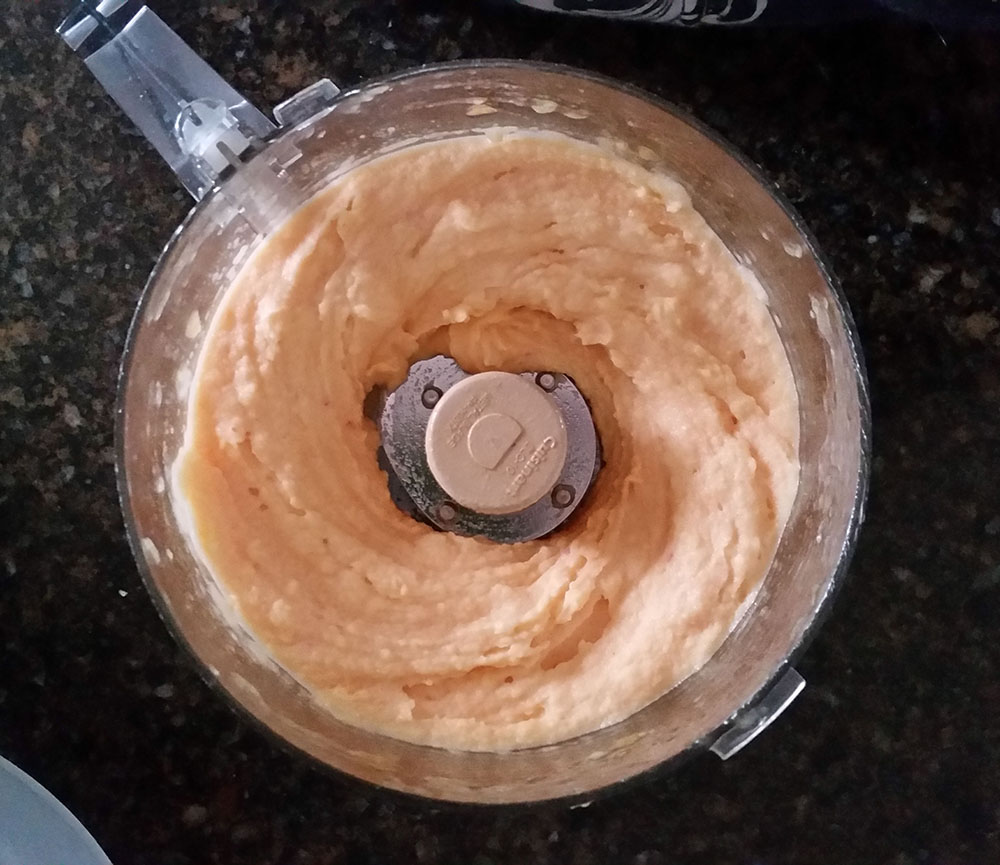 That said, we totally ate this. It was delicious. Next time, I might try roasting the nectarines like the pears.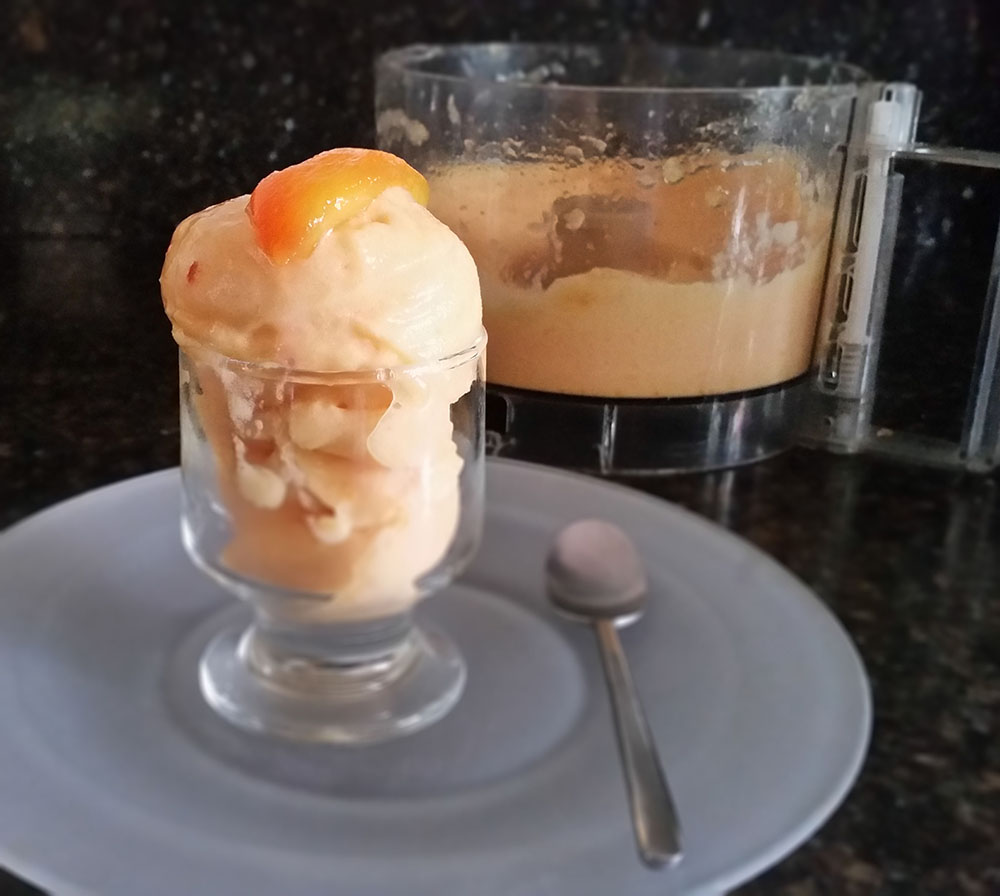 Or maybe leaving the fruit out until it is almost too ripe. Time will tell – stay tuned!
I am just not happy with shots for this post. Dammit. The pear shots turned out so great, and these are….meh.
Kvetching aside, Bon apétit.
For the frozen nectarines
6-8 just ripe to almost too ripe nectarines.
1 lemon, washed and chopped in to chunks.
¼ c sugar.
For the sorbet
You *may* need a couple Tbsp of simple syrup or fruit juice.
DIRECTIONS
Blanche/peel the nectarines. Cut in to chunks (Mine were not free-stone, so I cut them up like a mango). Squeeze the lemon chunks with the sugar in a big bowl. Toss in the nectarines, and mix to coat with the lemony sugar mixture.
Line a cookie sheet with parchment. Spread out the coated nectarine chunks in an even layer. Put the tray in the freezer, and freeze until they're hard. Remove from the parchment, and keep in a zip bag in the freezer for up to a couple months. (Ha! Yeah – like they'll last that long)
OK – to make it, set in the cuisinart for 10-15 mins.
Once you'v tempered the frozen fruit, you just pulse it until it is creamy and lightens in color. You may need to add a couple tablespoons of simple syrup (or apple or orange juice).
Be sure to pulse – because one second you'll have crumbles and then whoosh it comes together.
Fantastic fluffy texture using this technique
Could you do this without peeling the fruit? Totally – it will just have tiny flecks of skin throughout. I've tried it that way, but didn't like the texture.
I thought this would be awesome in a bellini, btw. Haven't tried it yet.
Servings 4
Calories 54
Fat 0 g
Sodium 1 mg
Carbs 14 g
Protein 0 g