Damn you, Costco. Damn you and your cute food. I can never resist the bags of those dainty and delicious Forelle pears. They beckon me, in their out-of-season-shipped-from-Chile voices. Pear bastards.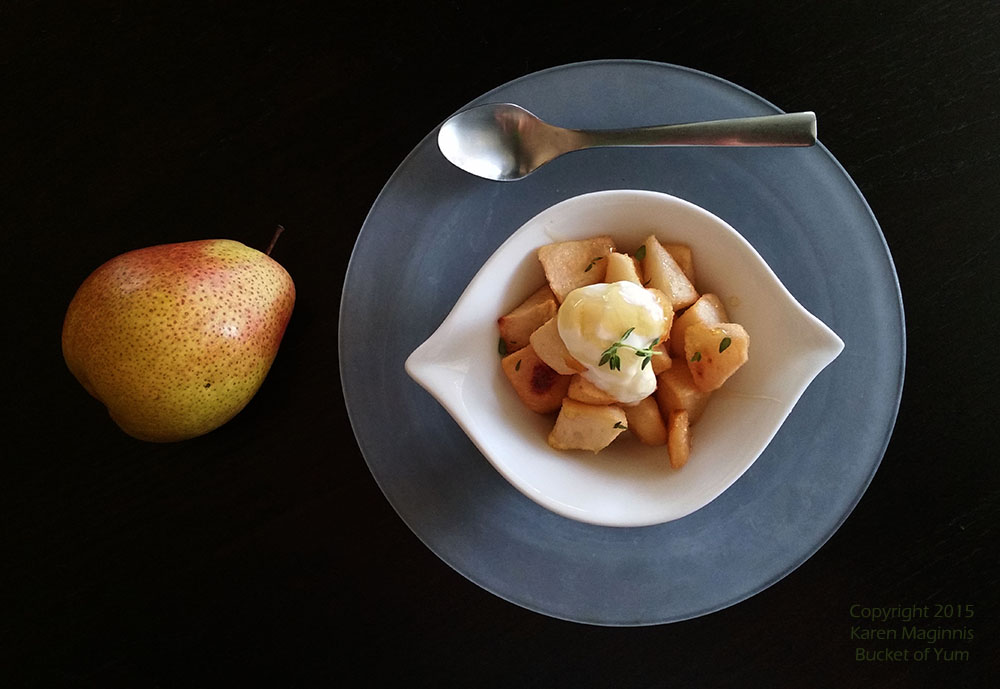 Next to nectarines, pears are my favorite fruit. Fresh, they are a dream. But when it comes to cooking, they just lose their essence. Their delicate flavor is lost and a mealy texture remains. I thought when I discovered Pear Honey it would be the solution, but that's just so damn sweet. (Yes, I see the word honey in the title. That stuff is amazingly delicious, btw, and you should make some immediately. But I digress.)
So, I'm walking past three pounds of pears on the dining table for a week, waiting for them to ripen. The magic day arrives – and I realize I have to eat three pounds of pears in the next 48 hours or they will go bad. What to do, what to do.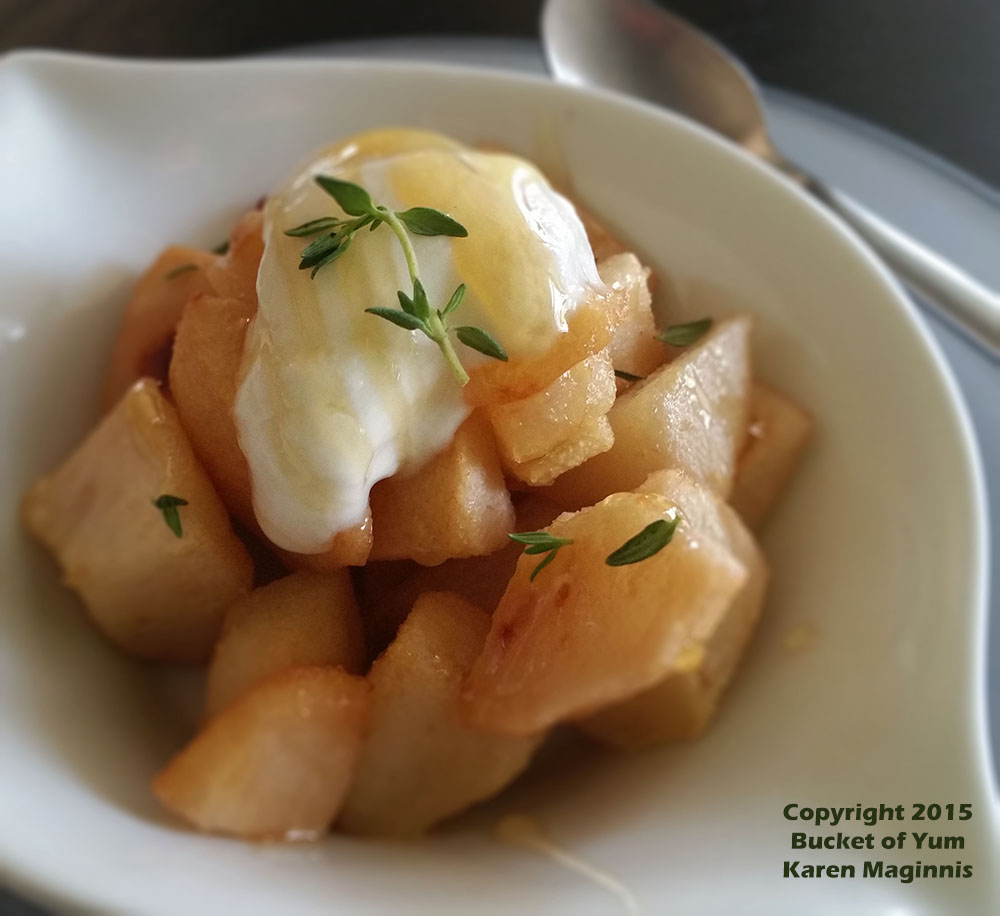 So last night, I got out the mandoline and made some pear chips. (Thank you, Martha.) Yum! Need some chèvre to eat 'em, though. This morning I woke up and said, chuck all – I will just toss them in lemon juice and sugar and roast them all.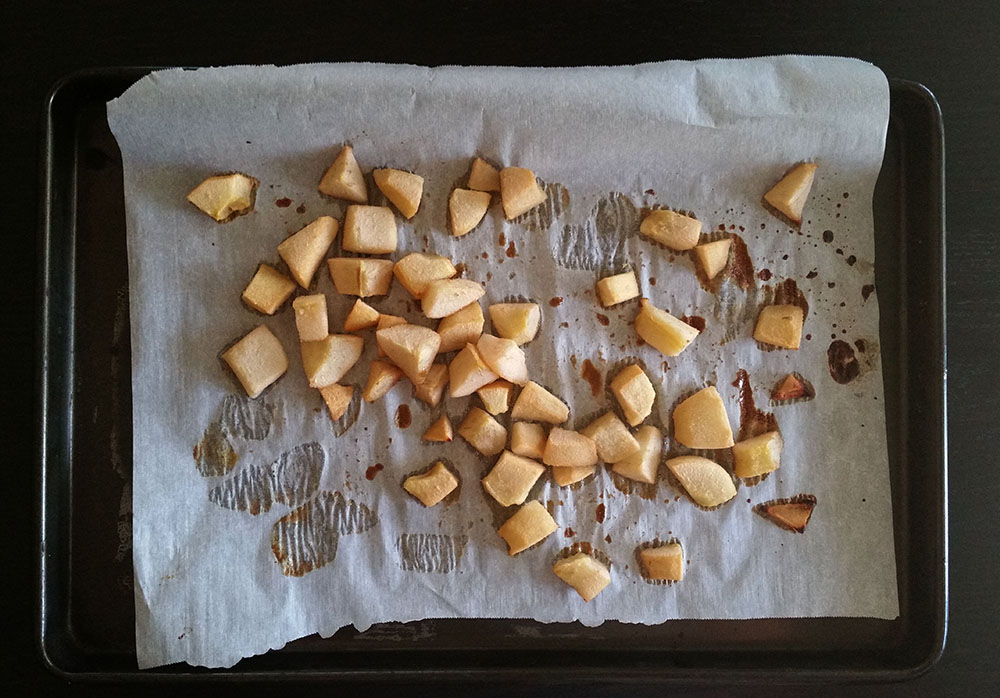 All in all, this was pretty easy. Any pear would work for this, although personally I wouldn't use a Bosc. Mainly because they are a pain in the ass to peel and cube with that long skinny neck. D'anjou and Bartlet will do just fine, or the Farelle.
So, why roast? It cooks out some of the liquid in the fruit, and concentrates the flavor. That, with that tinge of caramelization makes for a more pear-tasting pear. Trust me, this is delicious.
Ingredients
4 large or 6 medium pears, just barely ripe
Juice of ½ lemon
¼ c sugar
Instructions
Heat oven to 375*.
Line two baking sheets with parchment.
Peel, core, and cube the pears.
Toss with the lemon juice and sugar.
Spread out evenly not touching on the baking sheets.
Bake about 40 minutes, rotating the trays halfway through. The bottoms of the pears should be just barely caramelized, and the top edges tinged golden.
Ways to eat them
By themselves, straight off the tray.
With plain greek yogurt (or crème fraîche), thyme and honey.
With whipped cream and sprinkled with chopped candied ginger.
On top of vanilla ice cream.
On top of yogurt.
Frozen and pulsed into a sorbetto/granita hybrid in the cuisinart with chopped candied ginger.
Baked in to a coffee cake.
Pulsed with some fresh pear cubes and a little simple syrup and made in to popsicles.
Servings 4
Calories 182
Fat 0 g
Sodium 3 mg
Carbs 48 g
Protein 1 g