Our neighbors went to Market on the Move and brought us this beautiful eggplant. And peppers. And squash.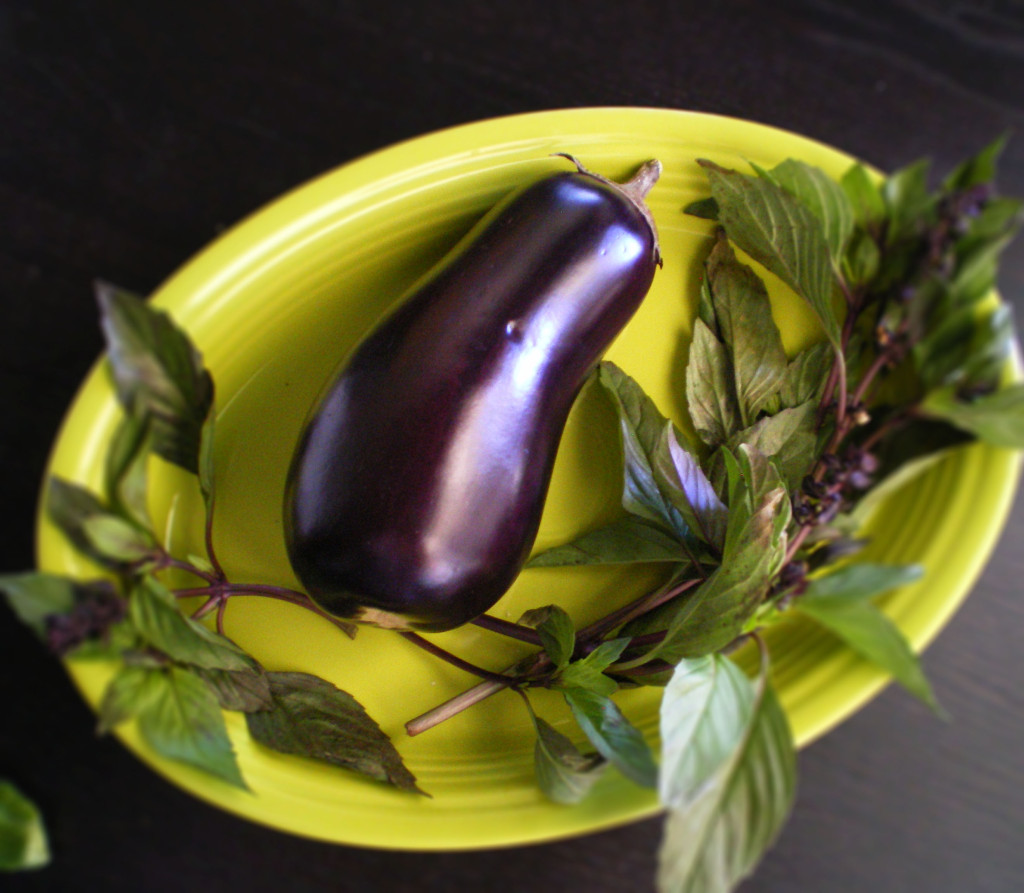 It's "Meat-Free Monday" at our house. And, honestly at this trail-end of the holiday season if I see one more damn cookie or chocolate-covered-whatever, I think I'm going to explode. So a ratatouille sounds just right. Fast and warm, full of yummy vegetables. Easy to make. Thanks to our neighbor's generosity, now all the ingredients are on hand:
Some diced canned tomatoes (lighten up, purists, it's December),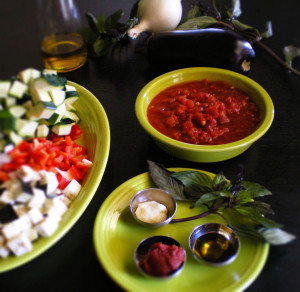 Basil, tomato paste, olive oil and garlic,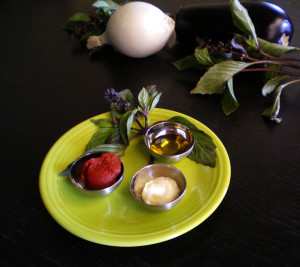 some cubed extra-firm organic tofu,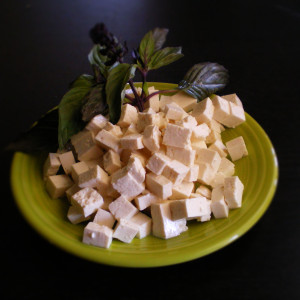 onion, bell pepper, zucchini and the eggplant,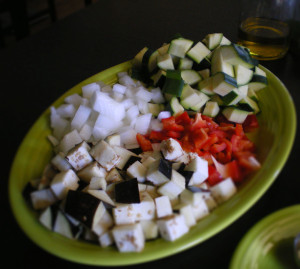 Put them together, and bam! So long, seasonal overindulgences. Kiss my tofu.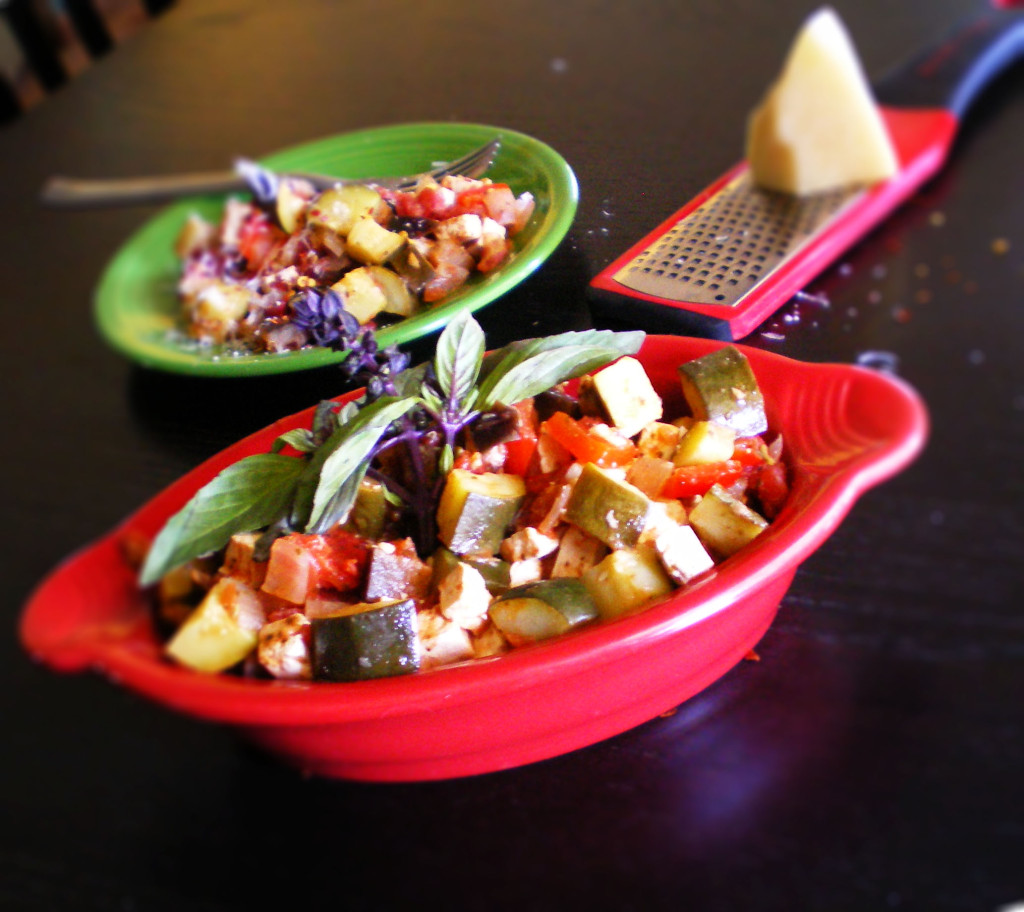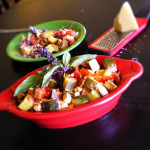 Ratatouille au tofu
2013-12-30 16:51:30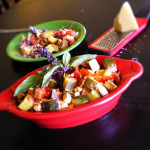 Serves 4
Fast and savoury. A southern French vegetable dish with the added lean protein of tofu.
Nutrition Facts
Amount Per Serving
* Percent Daily Values are based on a 2,000 calorie diet. Your Daily Values may be higher or lower depending on your calorie needs.
Ingredients
1/2 white onion, diced
2 Tbsp olive oil
2 minced gloves of garlic
1 Tbsp tomato paste
3 med. zucchini, diced
1 small bell pepper, diced
1 small eggplant, diced
1/2 lb extra firm tofu, diced
1 14.5 oz can diced tomatoes, or 3 roma tomatoes, seeded and diced
1 Tbsp. basil leaf chiffonade
Instructions
Heat a large nonstick skillet. Add the olive oil, saute the onion for a minute or two. Add the garlic and tomato paste, and saute for a minute or two. Add the rest of the diced vegetables and tofu, and saute for a minute or two. Add in the diced tomatoes and basil, stir. Cover and simmer on low for 20-30 minutes.
Notes
Serve with rice. Or pasta. Or by itself with a good crusty loaf.
Bucket of Yum http://bucketofyum.com/