Our neighbors went to Market on the Move and brought us this beautiful eggplant. And peppers. And squash.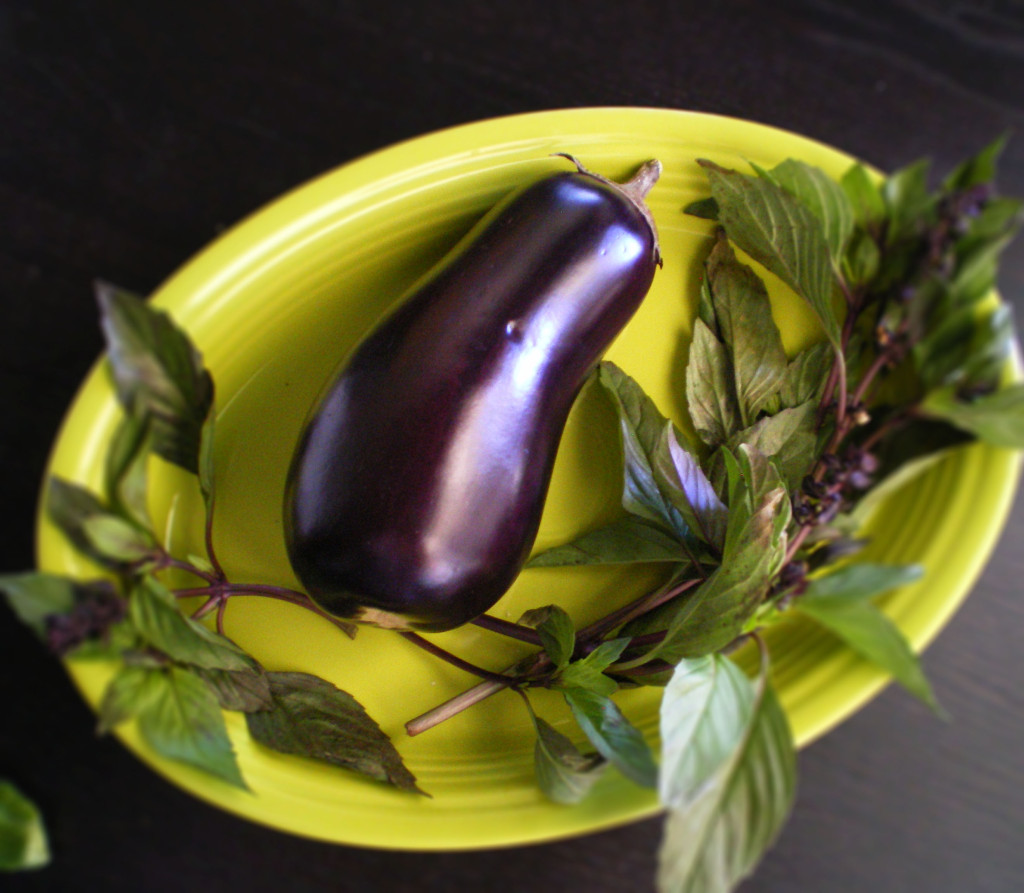 It's "Meat-Free Monday" at our house. And, honestly at this trail-end of the holiday season if I see one more damn cookie or chocolate-covered-whatever, I think I'm going to explode. So a ratatouille sounds just right. Fast and warm, full of yummy vegetables. Easy to make. Thanks to our neighbor's generosity, now all the ingredients are on hand:
Some diced canned tomatoes (lighten up, purists, it's December),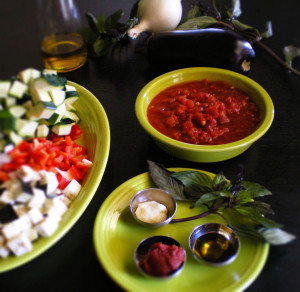 Basil, tomato paste, olive oil and garlic,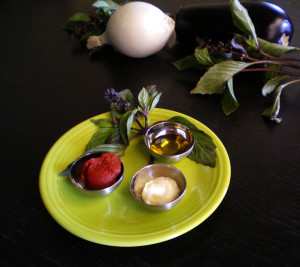 some cubed extra-firm organic tofu,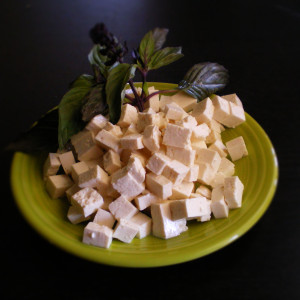 onion, bell pepper, zucchini and the eggplant,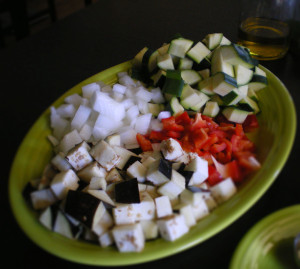 Put them together, and bam! So long, seasonal overindulgences. Kiss my tofu.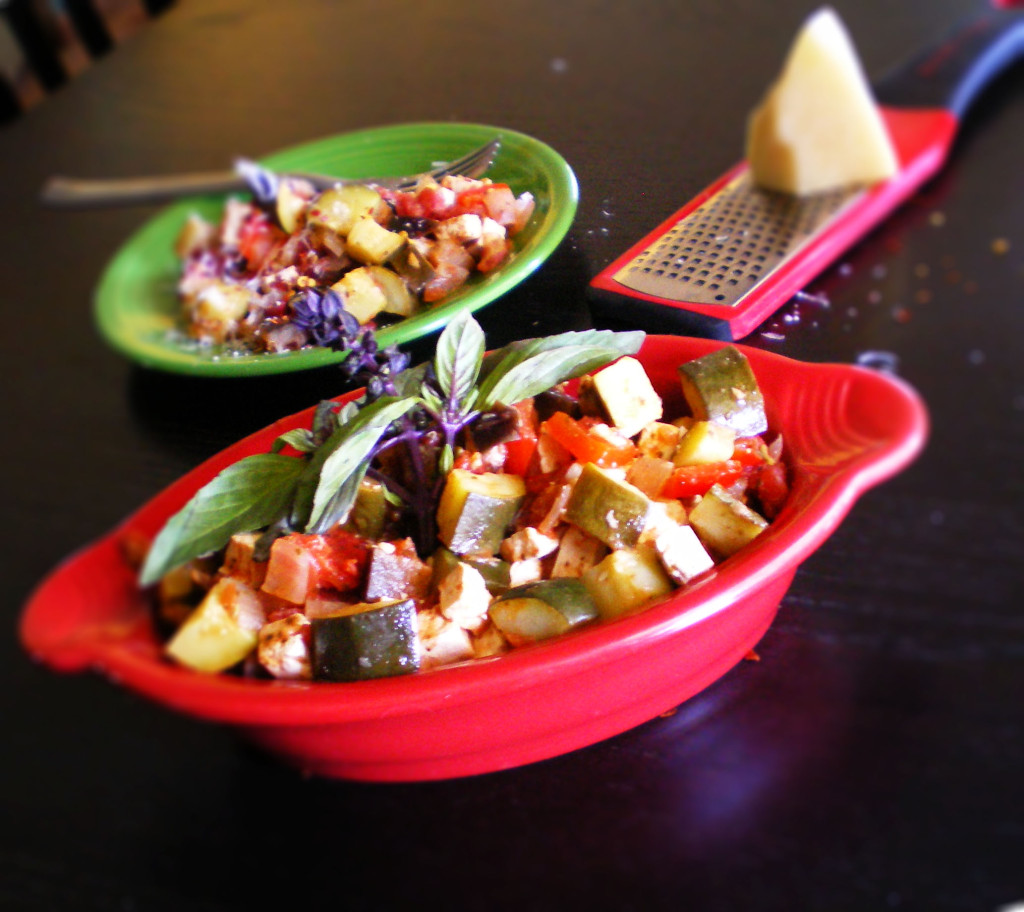 [yumprint-recipe id='8′]