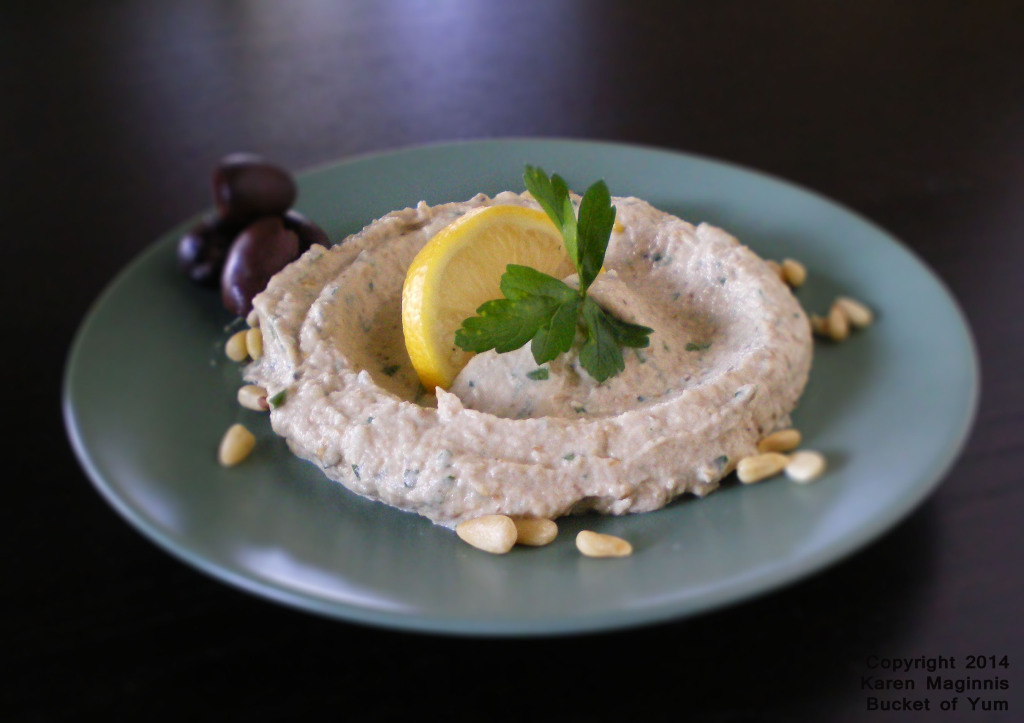 I have always known this as baba ghanouj. Then one day, a friend of mine who spends her summers in Jordan told me, uh, no. That is muttabal. Not baba ghanouj. Wha-wha-wha? Unknowingly, my dear friends, we have stepped into an area between cuisines…..it is…..the foodist zone! Whatever we call it, I'm sticking with fucking delicious. Because it is.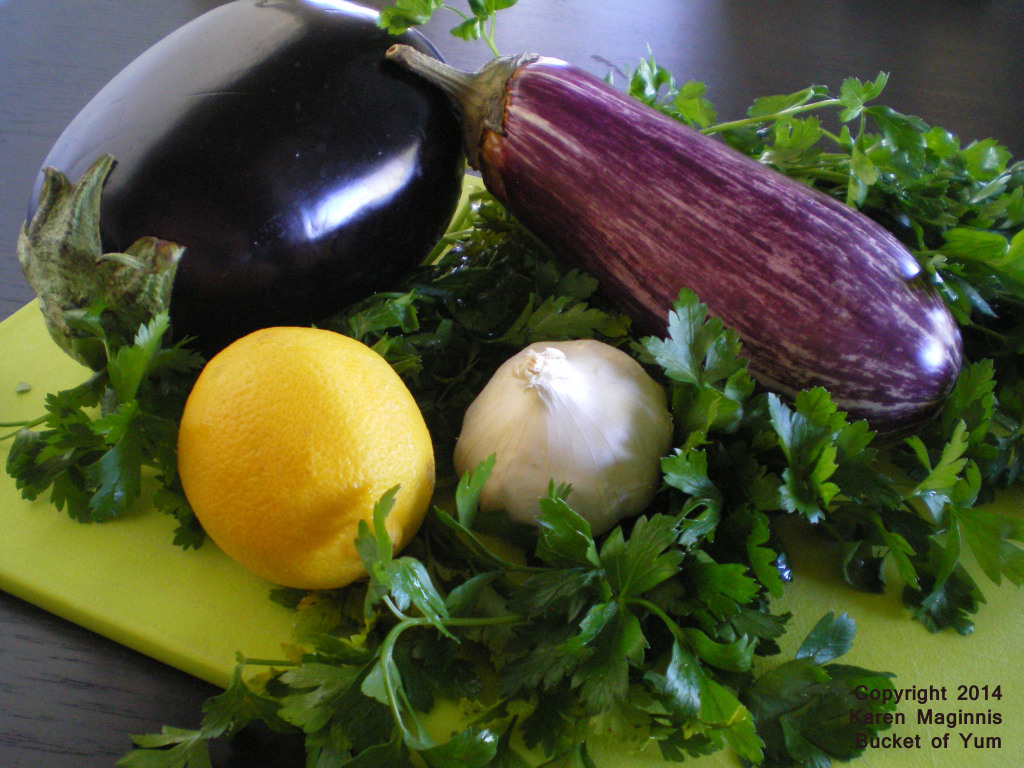 Safeway had eggplants on sale for a buck this week. How can you not make this luscious elixir when it's a buck an aubergine?!? Of course, the secret to this is how you cook the eggplant. Sure, you can put this in your oven and it will come out….fine. But if you want something truly exquisite, you will need fire.
If you have a gas burner, you can do this there. I used the barbecue. That little skinny zebra in the picture took ten minutes each side. But the big fat one, he took twenty-five minutes per side. But, it was sooooo worth it. You wash 'em and throw 'em over the open flame. That's it. Don't peel, or pierce, or anything. Just flame 'em til they're blackened and smooshy. When they collapse in on themselves, they're done. Then you put 'em on a tray and cover 'em with plastic wrap to loosen the skin.
Once they're peeled, purée them in the Cuisinart and then drain them for a good half hour. Out of those two eggplants, I got 2 cups of purée and 1/4 c. of liquid. So, now you know why I wait til there's a sale…..

Ok, enough chit chat. Shall we make some?!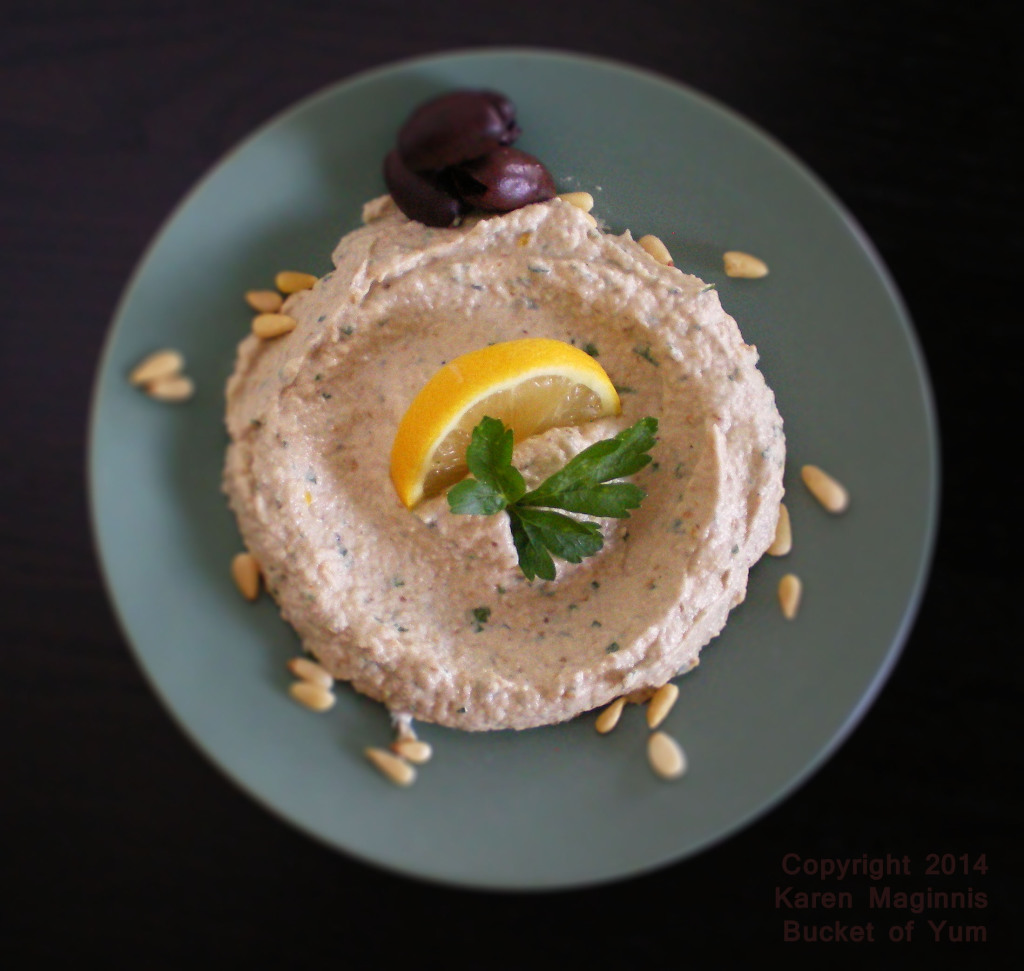 Ingredients
2 medium eggplants
zest and juice of half a lemon
1 clove garlic, pressed
1/3 c. tahini
1/3 c. chopped parsley
S&P
Instructions
Roast the eggplant over an open flame (ie on the grill) until it is charred and smooshy.
Put the cooked eggplant on a tray and cover with plastic wrap for 20 minutes or so to loosen the skin.
Peel the eggplant.
Purée the flesh in the food processor.
Drain the purée for twenty minutes or so. Discard the liquid.
Add the lemon, garlic and tahini.
Pulse until smooth.
Taste for seasoning, and adjust as needed.
Add the parsley and pulse a couple times just to mix it in.
Serve warm, or chill and serve the next day.
Notes
I like it better the next day, but it is certainly delicious as soon as it's done.
Use this as a dip with pita chips or wedges, or with veggies, or as spread on a wrap with grilled veggies and kalamata olives.