Oh, my goodness. The twelve year old inside me cannot stop giggling at calling something bites. (It's a French thing, you'll have to google it.) But! Saw this idea while scouring the Pinterest for low carb breakfast ideas other than eggs.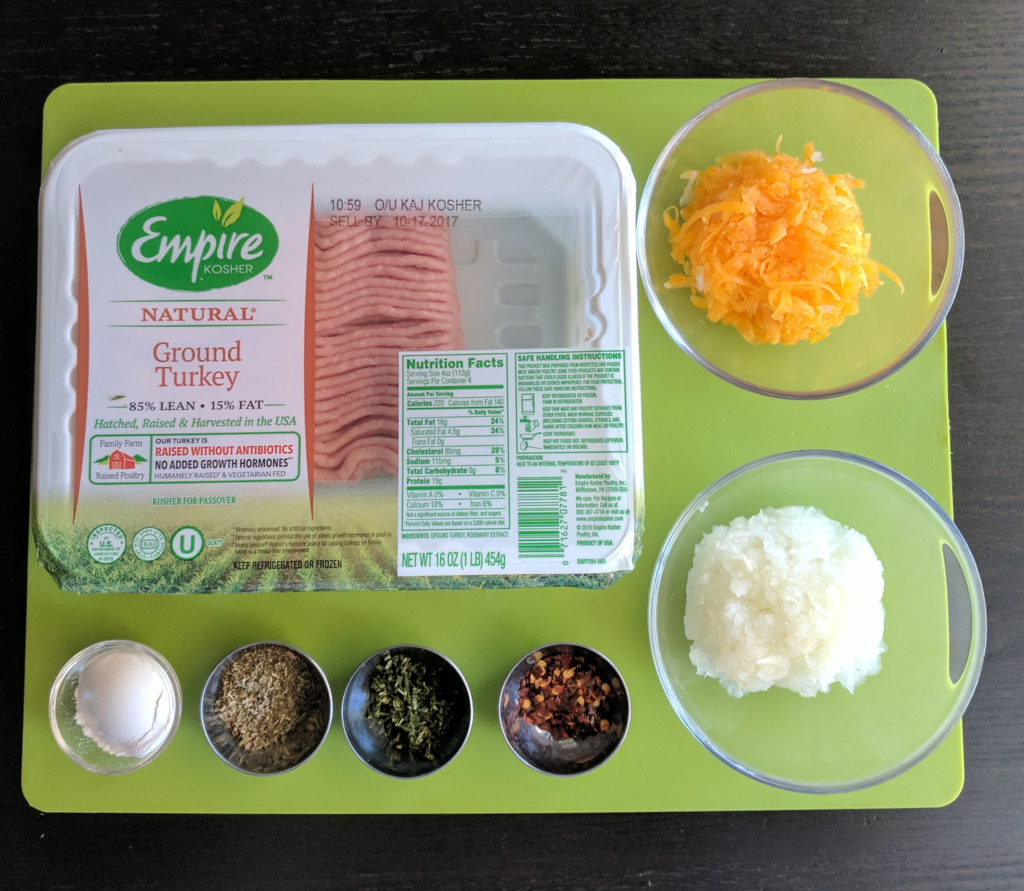 I'll give this a good grade – it's yummy. Ground turkey mixed with some grated butternut squash and onion for moisture and flavor, with some fresh rosemary, sage and red pepper flakes to add spice. I am actually looking forward to mornings this week for the first time in a while.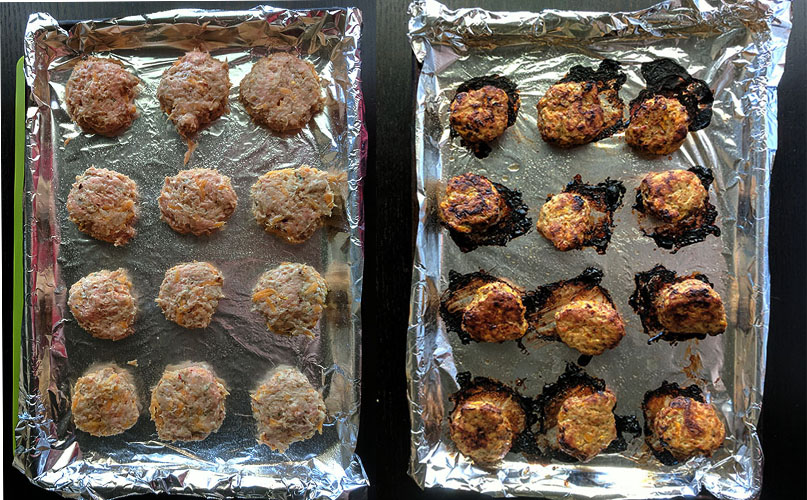 Spicy Turkey Breakfast Bites
(Can we call it sausage? I don't know if we can….but that's the idea.)
1 lb. 85% lean ground turkey
1/2 c. grated white onion
1/2 c. grated butternut squash (or zucchini)
1 Tbsp. AP flour
1.5 Tbps. dried sage (leaves, not powder)
1.5 Tbsp. minced fresh rosemary
1 tsp. crushed red pepper
Preheat your oven to 400″. Line a baking sheet with silver foil and spritz with baking spray.
In a medium bowl, mix together everything but the turkey, then add in the turkey and mix well. I use clean hands, but use a paddle attachment in your mixer if you need to. Make twelve meatballs out of the mix, about the size of a golf ball. This is really sticky, btw, so just be mentally prepared. Then, wet your hand or the bottom of a glass and smoosh the balls down so they're about 1/2″ thick and look like slider patties. Bake 20 minutes, turn, bake 10-15 more minutes. If they didn't get brown enough, broil for 2-3 minutes. (Don't bake much longer because you don't want dry little hockey pucks.)
And, are you asking yourself why there's a tablespoon of flour in there? It's a back-up sponge; the ground turkey, grated onion and squash have a LOT of water between them. A little dash of starch (like bread crumbs in your meatloaf) keeps the moisture in the meat instead of running out the sides. I think. Since, you know, this is theoretical as I am not a food scientist.
Cool, and serve for brekkie. We had ours with an oven frittata, although a three-pack of these would be a great breakfast on their own.
The next time I make these, I am adding chopped spinach. Just for the added color and nutrients.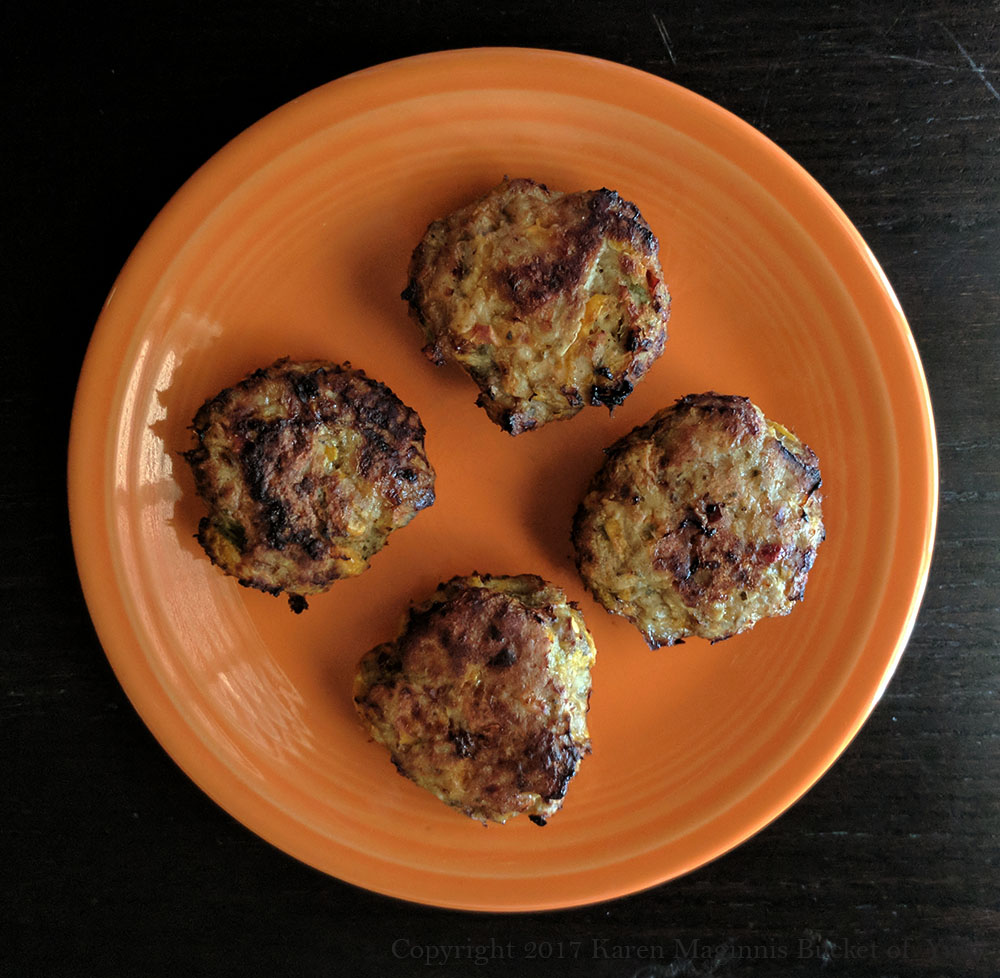 servings: 12
According to the verywell.com recipe nutrition analyzer, each patty has:
Cal 89
Fat 5.8g
Sodium 24mg
Carbs 1.9
Protein 7g