Meatballs. Coconut. Thai red curry. What is not to like?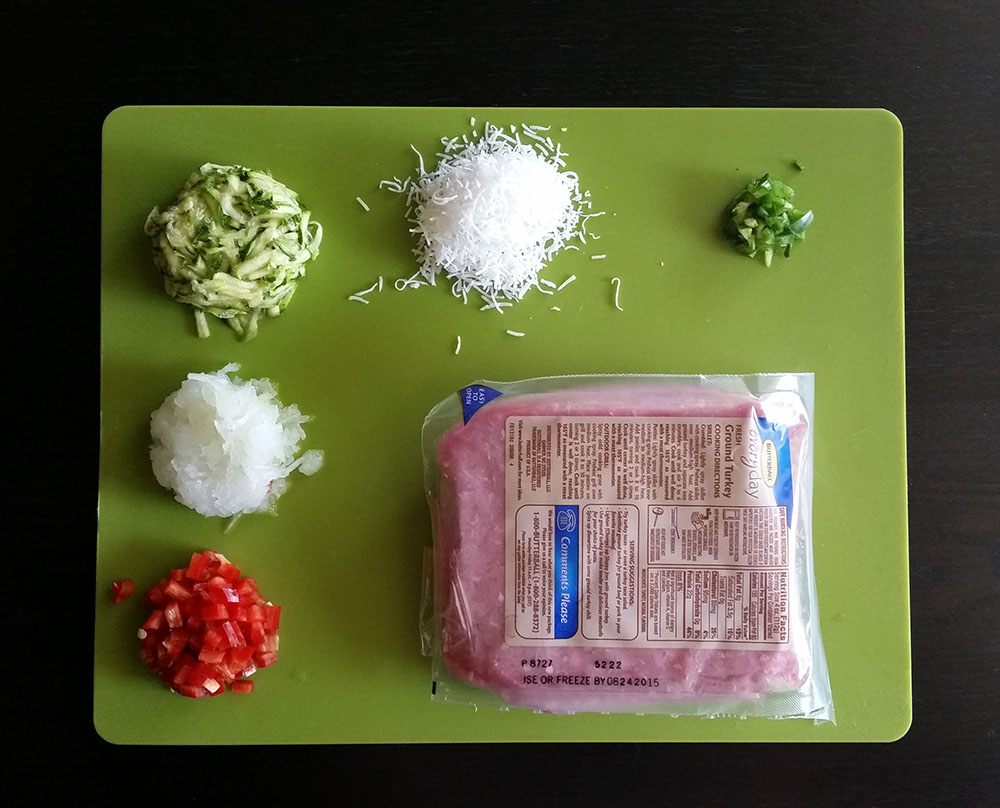 Mix the turkey with a little grated onion and zucchini, some minced red pepper and jalapeno, and some unsweetened coconut.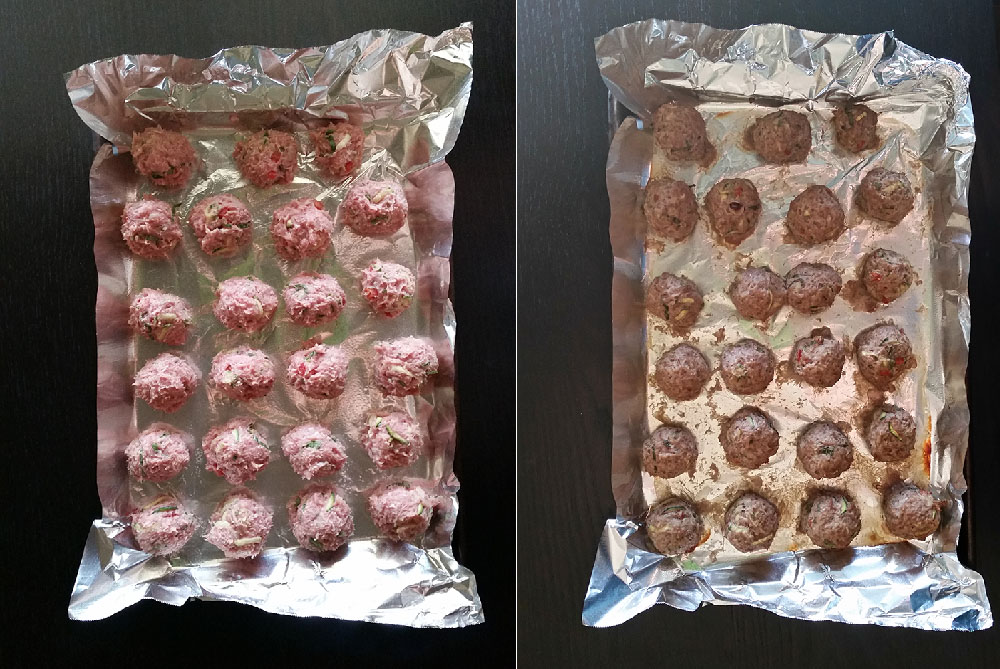 The zucchini and the onion add some moisture since the turkey is lean.
The sauce is simple – just some curry paste and coconut milk.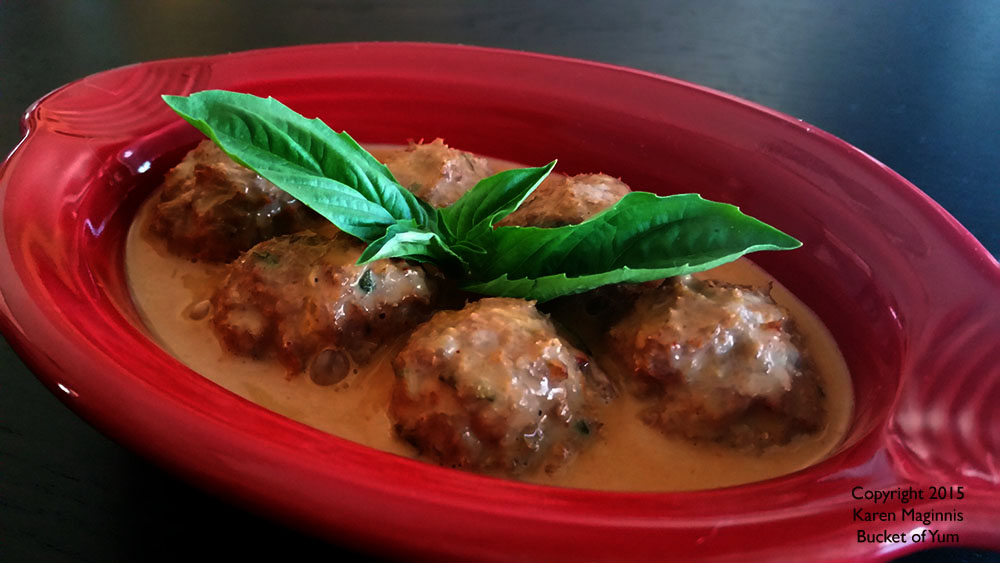 Finish with some fresh basil and call it yum.

Ingredients
For the meatballs
1/3c grated zucchini
1/3 c grated onion
¼ c grated unsweeteened coconut
2 Tb chiffonade of basil leaves
1 tsp. lime zest
2 Tbsp finely minced red bell pepper
1 Tbsp finely minced jalapeno or serrano chili
For the sauce
3 Tbsp. Thai red curry paste
1 can (14.5oz) coconut milk
Garnish
fresh basil leaves
fresh cilantro leaves
Instructions
Preheat oven to 375*.
Line a baking tray with parchment or foil
Mix together the meatball mixture.
Roll or ice-cream scoop (2oz) in to 1.5in balls.
Space evenly ½" apart on baking sheet.
Bake 20 mins.
In a 10" skillet, warm the curry paste and slowly whisk in the coconut milk.
Put the meatballs in the sauce, and just barely simmer for 15 mins or so.
tir in the fresh basil right before serving.
(DO NOT BOIL or the coconut milk will break. It will still be delicious tasting, but unappetizing looking)
serves 4
calories 252
fat 24mg
cholesterol 0mg
sodium 129mg
carbs 11g
-fiber 2g
-sugars 5g
protein 4g