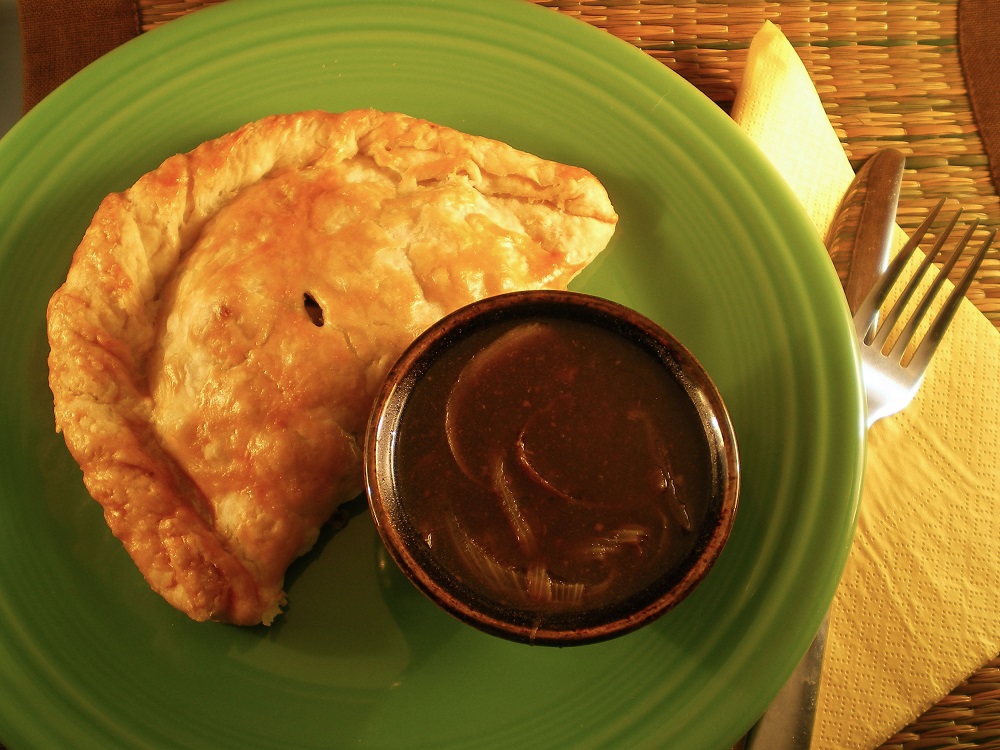 So, please forgive me but this is more a story of what I tried than an actual recipe. It must be the cooling weather but I am obsessing on shepherd's pie and pot pie and pasties. So I was browsing the interwebs and its plethora of awesome food blogs and came away with general idea: a pasty is pie crust filled with meat onion and potato, or more. So after a grocery store run, I set off.
First up? The crust. Just a double batch of Martha's pâte brisée, only going with half lard/half butter for the fat.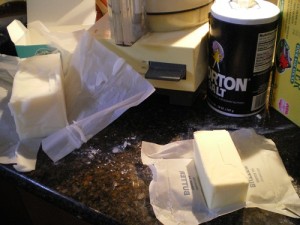 Only thing is, the lard is WAY softer than the butter, so with the second round in the cuisinart I whirred the butter several times before adding the lard.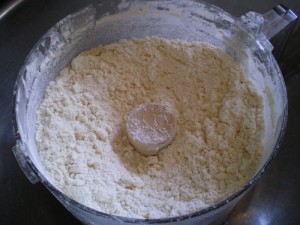 I added the cold water by hand, and then divided the dough in to 9 balls, wrapped 'em in wax paper, flattened them and put them in the fridge for a couple hours.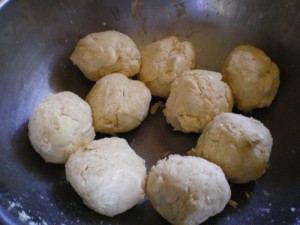 Next up, the filling. Not even remotely traditional. I diced one celery stalk, half an onion, one large russet potatoe, two medium carrots and sliced 4 oz of button mushrooms. Then, browned the lean (10%) ground beef and added the veg until they were halfway cooked.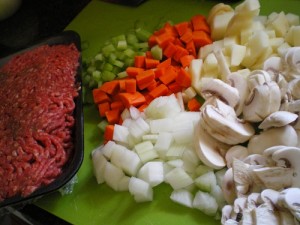 I let that cool in ice box, and took a little nap. A couple hours later, it was assembly time. I heated the oven to convection 400*. And rolled out, then filled the dough.
Sealed those mofo's up.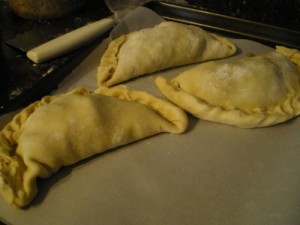 Brushed them with an egg wash.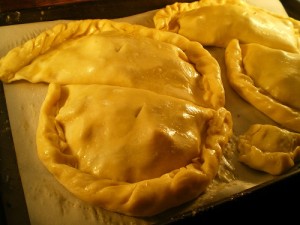 And baked them for forty minutes. At the halfway point, I flipped the trays. Meanwhile, I started the gravy. I had put aside about half a cup of the filling, and put that in a saute pan with the other half of the onion, sliced in to thin half-moons. I cooked them with about a teaspoon of butter on low for about thirty minutes, until they were browned and tender and almost falling apart. Here I debated – just use a flour slurry, or go for the Bisto? I went with the bisto. Stirred that in and cooked until thickened. Then, after I tasted it, I realized it needed some more flavor, so I added some beef broth base. Then we were done.
These are tasty. But very, very rich. As in, now I want to go take another nap rich.
Try some – they're good!