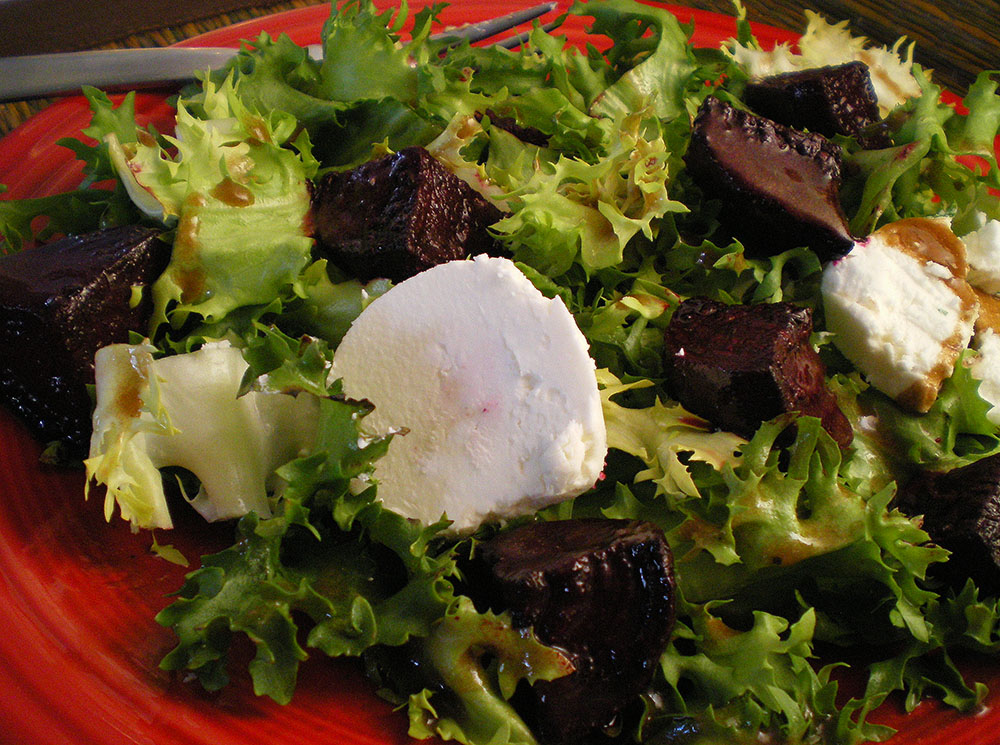 Creamy goat cheese, earthy sweet beets and crunchy bitter escarole topped with a strong vinaigrette is one of my favorite salads.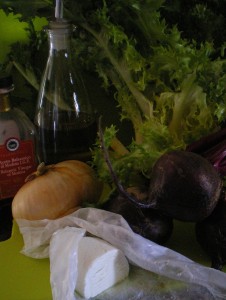 First up – the beets. Peeled, cut into 8ths. Mixed with some olive oil, balsamic, salt, pepper and herbes de Provence.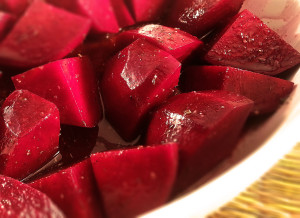 I roasted them for 45-60 minutes at 375, with a parchment hat. That probably has a technical chef name for it, but I don't know what that is. I still had to check halfway through and add some water. (When are they done? They're like potatoes – test 'em with a fork.) When they're done, they're hard to resist – little earthy bites of candy.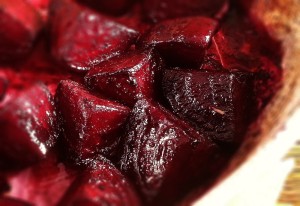 While they cooled, I made the dressing: Mix a teaspoon of good dijon mustard, a pressed garlic clove, salt, pepper and a 1/2tsp of sugar with 1/4 c. good balsamic vinegar. Then, slowly drizzle in about 1/2c. good olive oil until you get a nice thick emulsion.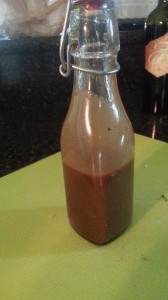 Alrighty, salad time! I chopped up the escarole and sliced some medallions of chèvre. Next come those cooled beets and a drizzle of dressing and it's time to eat! This is also really good with some added hard boiled eggs, or chicken. We've even skipped the goat cheese and used cubes of the apricot stilton from Trader Joe's. Deelish!