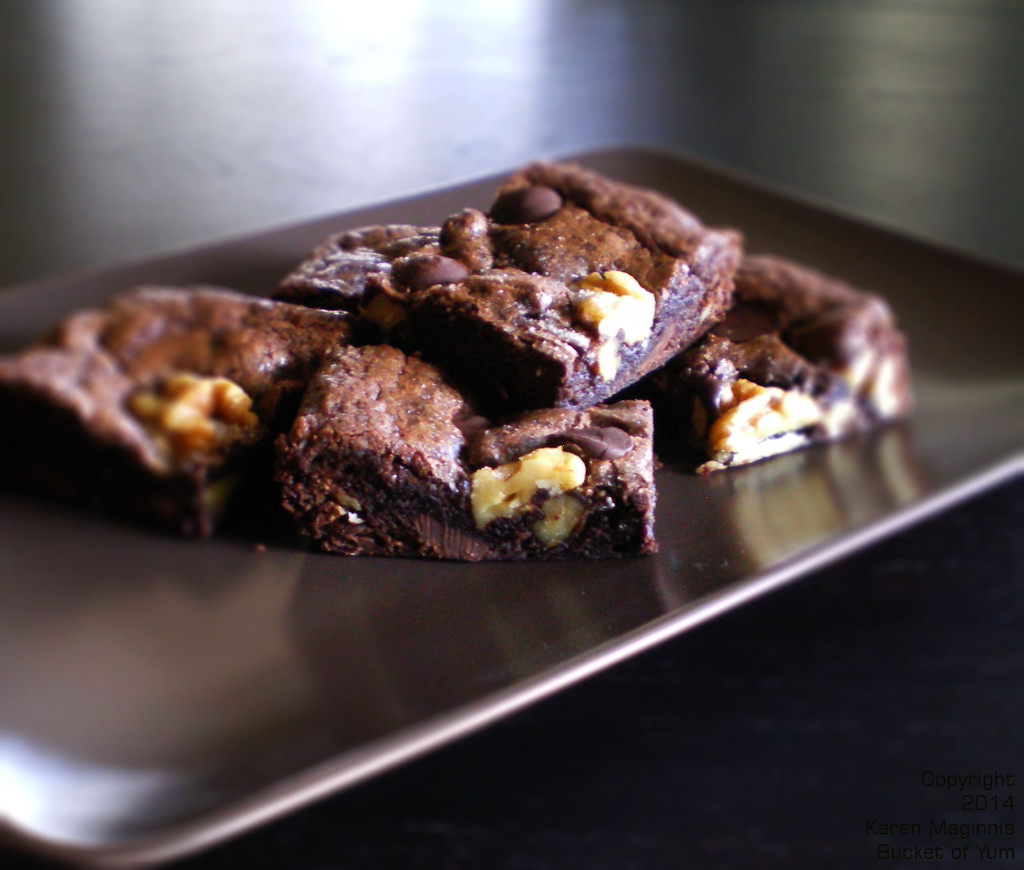 These are always a hit. A long time ago these started out as the cocoa brownies in Betty Crocker's Best of Baking, slowly evolving with some grown-up touches like Kahlua and some salt on top. These are a quick and easy rich treat to be munched in a little over half an hour. Just remember the Alton Brown sling when preparing the pan! (You remember that one, right? Where he uses parchment to line the bottom and go up the sides?)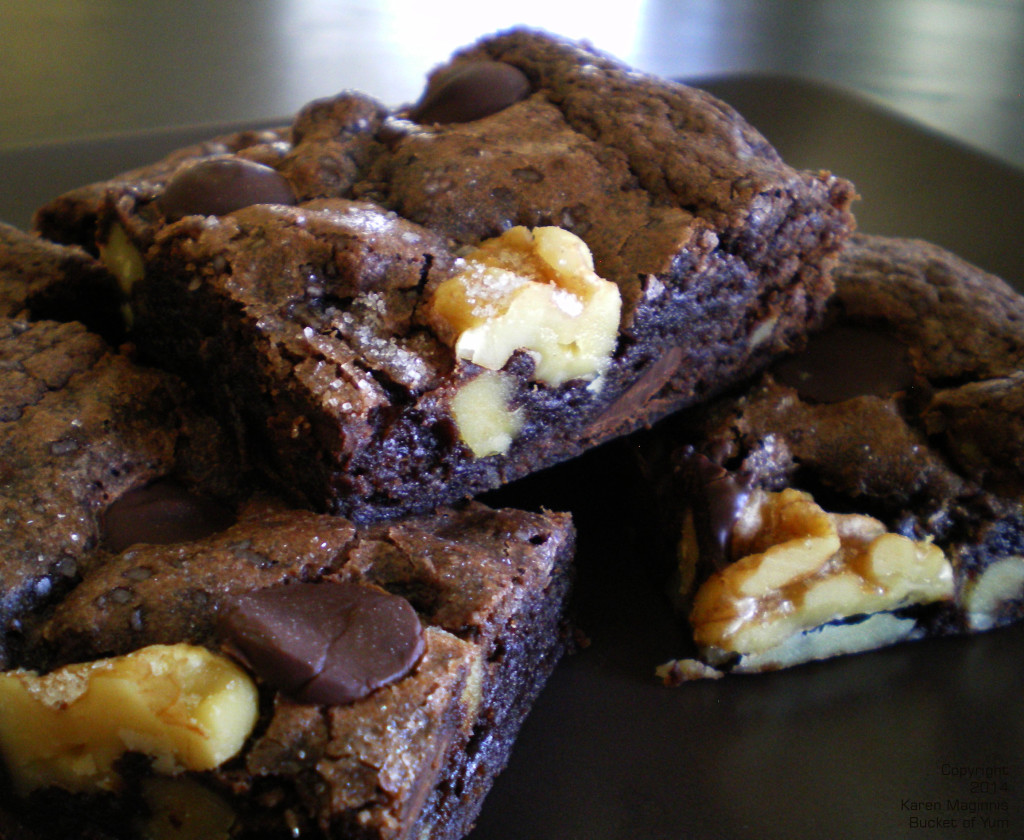 Chocolate Orgasm Brownies
2013-10-20 18:50:10
Serves 16
Rich, dense brownie with chunks of dark chocolate and a salty/sweet nut topping.
Nutrition Facts
Amount Per Serving
* Percent Daily Values are based on a 2,000 calorie diet. Your Daily Values may be higher or lower depending on your calorie needs.
For the batter
1 c. sugar
1/2 c. unsalted butter
1 tsp. vanilla extract
1/4 c. Kahlua
2 eggs
2/3 c. AP flour
1/2 c. dutch-process cocoa
1/2 tsp baking powder
1/4 tsp. salt
For the topping
1/2 c. chopped pecans
1/2 c. bittersweet chocolate chips or chopped chunks
2 Tbsp. raw sugar
1 tsp. kosher or flake salt
Instructions
Mix the topping in a small bowl.
Preheat oven to 350*. Coat inside of 9x9x2 square pan with cooking spray. Take a sheet of parchment paper 9" wide, and make an Alton Brown-style brownie sling.
In a large bowl, sift the dry ingredients. Mix the wet in the mixer, add in the dry. Mix just until combined. Place batter in the prepared pan. Smooth surface. Sprinkle with the topping.
Bake 20-25 minutes, until tester comes out clean. You will see the brownies pulling a little from the edge. DO NOT OVER BAKE. Cool 10 minutes, loosed the non-parchment side and *gently* lift the brownies from the pan for slicing.
Adapted from Betty Crocker's Best of Baking
Adapted from Betty Crocker's Best of Baking
Bucket of Yum http://bucketofyum.com/