Socca. I've always wanted to try it.
So I finally did.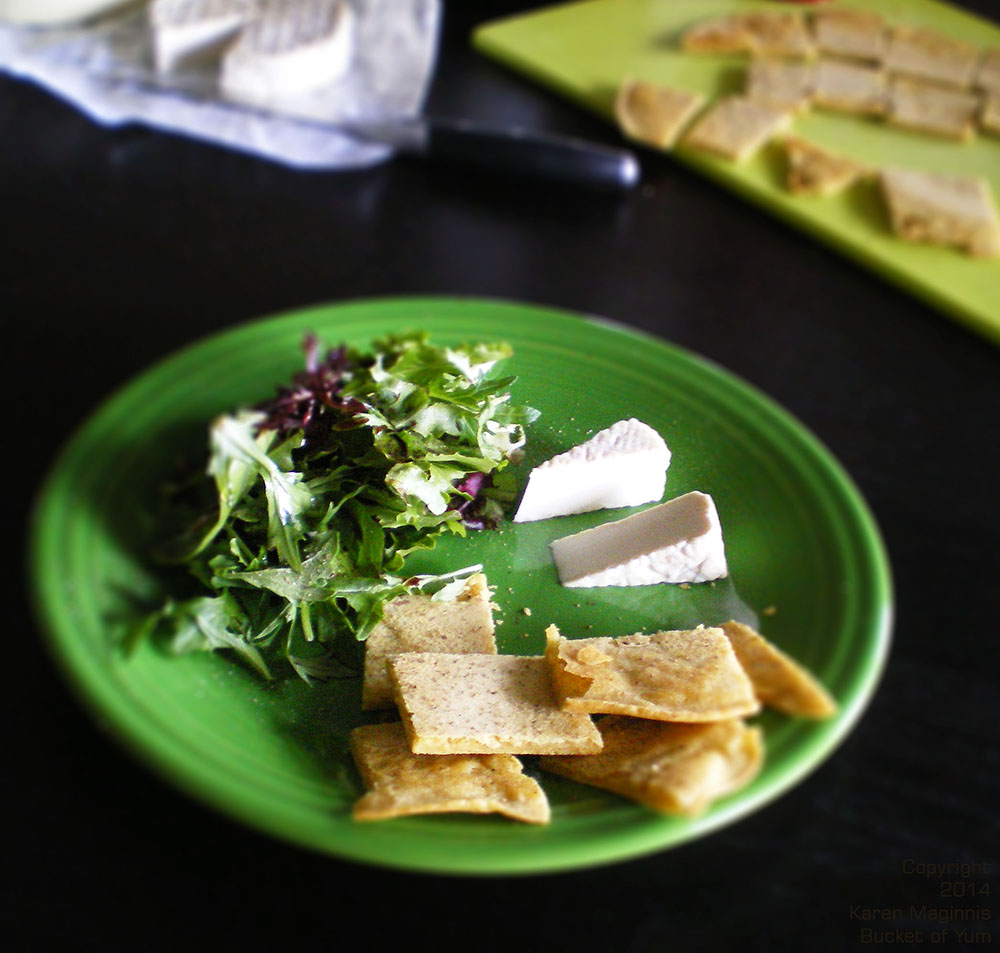 This will be a quickie post – not a lot to it. Got the recipe at Marmiton [link removed 6/1/24 – it is getting me spaminated]. Used a cast iron skillet in a 500* convection oven.
It was….fine. And, btw, that cheese wedge is that new vegan brie-compatible,White Alder. It, too, was…fine. Had it not cost the week's coffee money (since it is only available at Whole Paycheck), I might have been more impressed. But, to be able to have a cheese-like substance in our house is a good thing.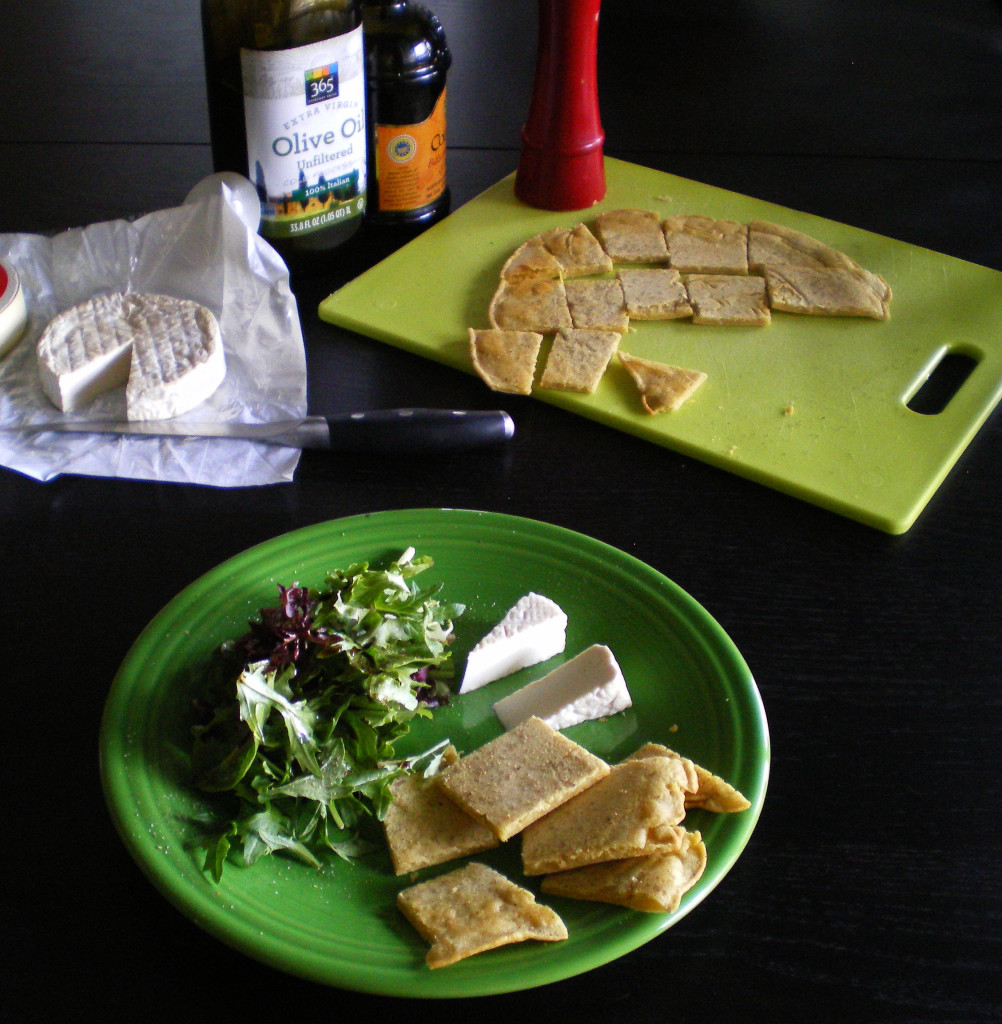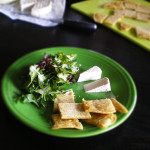 Socca Niçoise
2014-02-22 19:11:28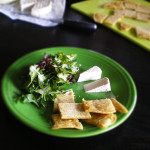 Serves 4
Essentially a chickpea flour pancake.
Nutrition Facts
Amount Per Serving
* Percent Daily Values are based on a 2,000 calorie diet. Your Daily Values may be higher or lower depending on your calorie needs.
Ingredients
1 c. chickpea flour
1/3 ice water
1/2 tsp kosher salt
2 Tbsp olive oil
Instructions
Put a cast iron skillet in the oven, and preheat it to 500*. Put all the ingredients in a bowl and whisk til smooth - should be the consistency of crepe batter. Add more ice water as needed.
Once the oven's hot, take out the skillet, brush some olive oil to make a thin coat. Pour in half the batter and smooth it out - it should not exceed 1/8" thick.
Bake about 7 minutes - you'll know when it's done. The edges will pick up and the top will be dull and perhaps golden. Pop that bad boy out of the skillet, oil it again and put in the second half of the batter.
Eat immediately, cut in to squares and liberally sprinkled with fresh ground black pepper.
Adapted from Marmiton online recipes
Adapted from Marmiton online recipes
Bucket of Yum http://bucketofyum.com/