This month's MOM bounty was green beans. And romas. But we'll save them for another post. I blanched and froze a ton of those beans, and they were still staring at me. And I started to wonder how they'd taste roasted. The answer is "pretty good".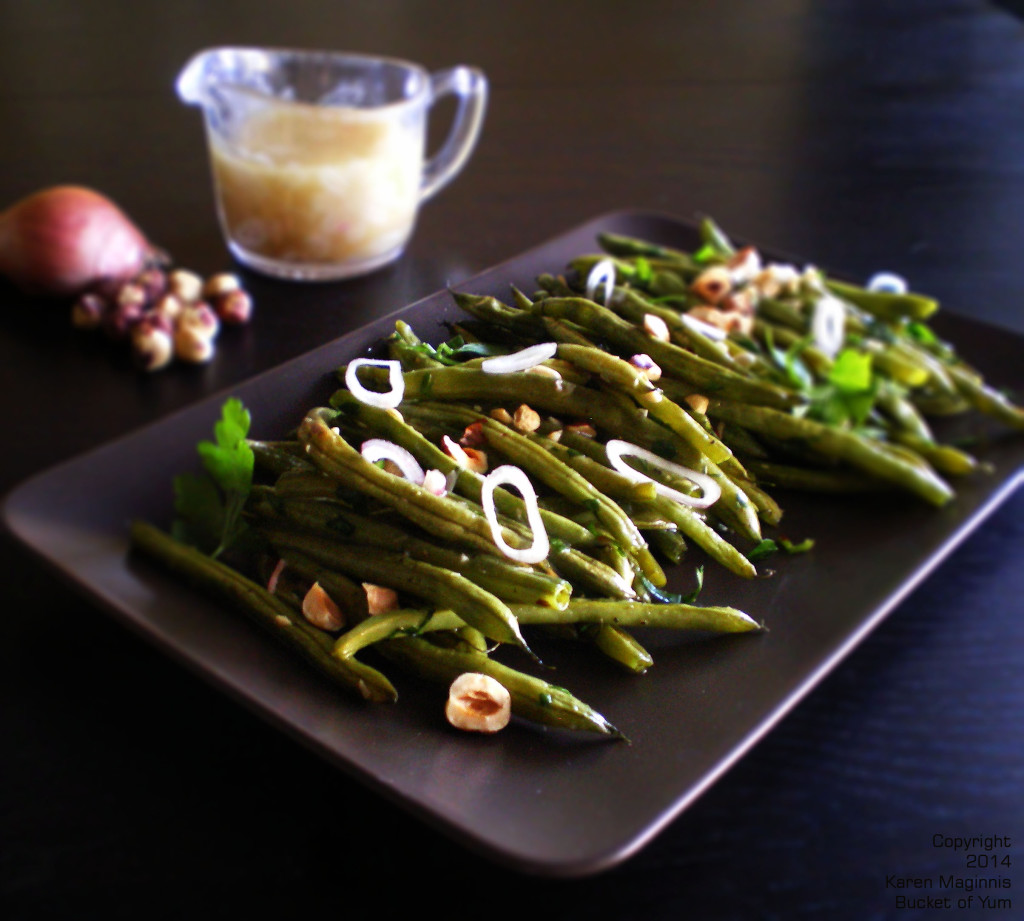 I hope you enjoy this recipe. I liked it best room temperature, and it was really good the next day. You could really chop this and toss it with some quinoa or orzo and have a lovely salad, too.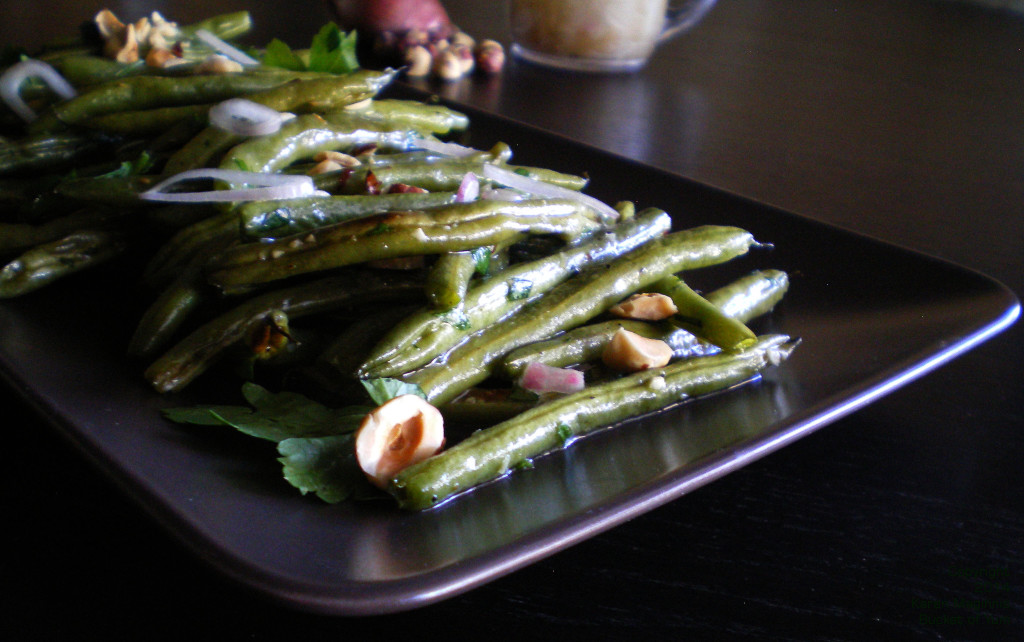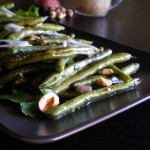 Roasted Greenbeans with Hazelnut Shallot Vinaigrette
2014-03-09 20:15:58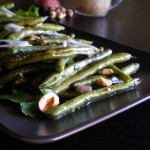 Serves 6
A new way to eat your green vegetables.
Nutrition Facts
Amount Per Serving
* Percent Daily Values are based on a 2,000 calorie diet. Your Daily Values may be higher or lower depending on your calorie needs.
For the roasting part
1# fresh greenbeans, washed and trimmed
2 Tbsp olive oil
S&P
For the dressing
1 Tbsp. minced shallots
1 Tbsp. sugar
2 Tbsp. cider vinegar
1/2 tsp. dijon mustard
2 Tbsp. toasted hazelnut oil
2 Tbsp. canola oil (or, you could subsitute a good olive oil for these two. I just got a bottle of the nut oil for Christmas and want to use it up.)
For the final dish
2 Tbsp minced fresh parsley
1/4 chopped toasted hazelnuts
thinly sliced shallot rings for garnish
To roast the green beans
Heat oven to 425*.
Toss the beans in the olive oil.
Spread even on two parchment-lined baking sheets.
Sprinkle w/ S&P.
Bake 10 minutes.
Turn them, flip the tray positions and bake them about 5 more minutes.
For the dressing
Whisk the sugar, vinegar and shallots until the sugar dissolves.
Whisk in the mustard and S&P.
While still whisking, drizzle in the oil until an emulsion is reached. You may not use all the oil.
To assemble
Toss the still-warm beans with the vinagrette and half the parsley in a big bowl. Garnish with the rest of the parsley, the nuts and shallot rings.
Bucket of Yum http://bucketofyum.com/