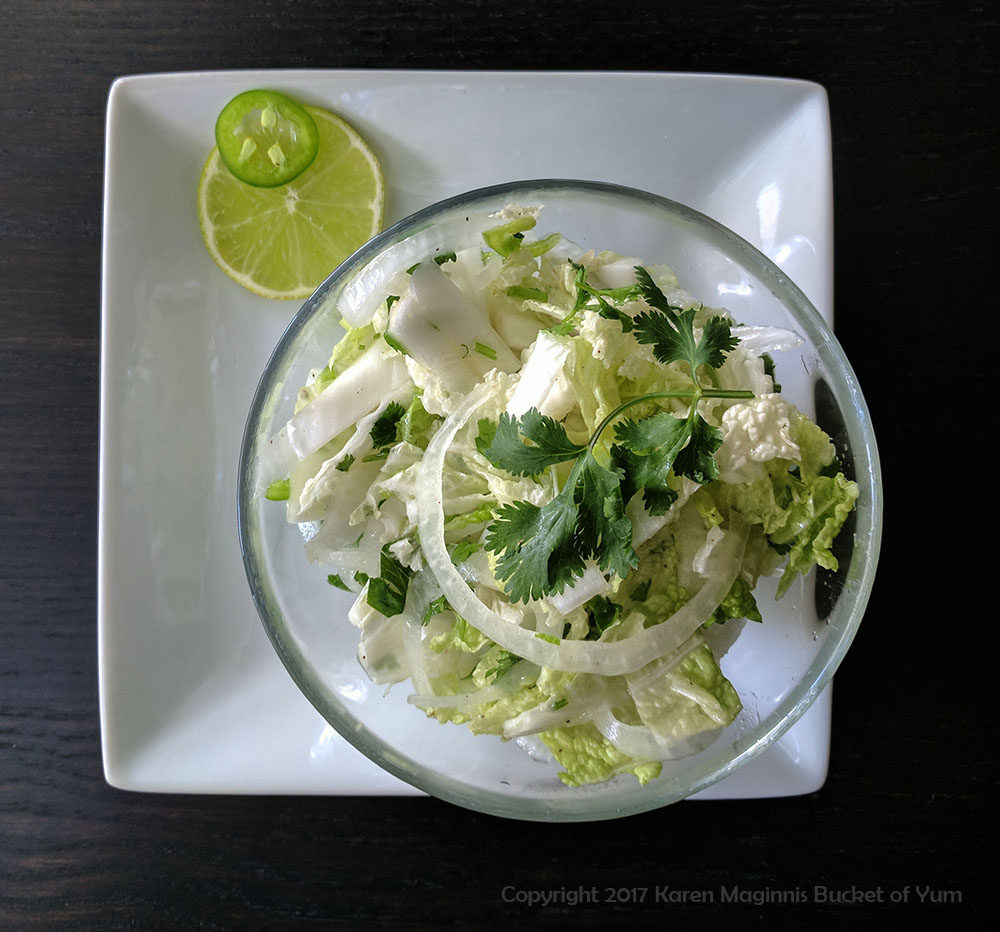 My new favorite coleslaw is easy, fast, zesty and bright. And easy. Wait, I said that. Oh! And no mayo! This is zippy the day you make it, the next day it will have more juice from the cabbage and it will be hotter because the jalapeno has been infusing everything.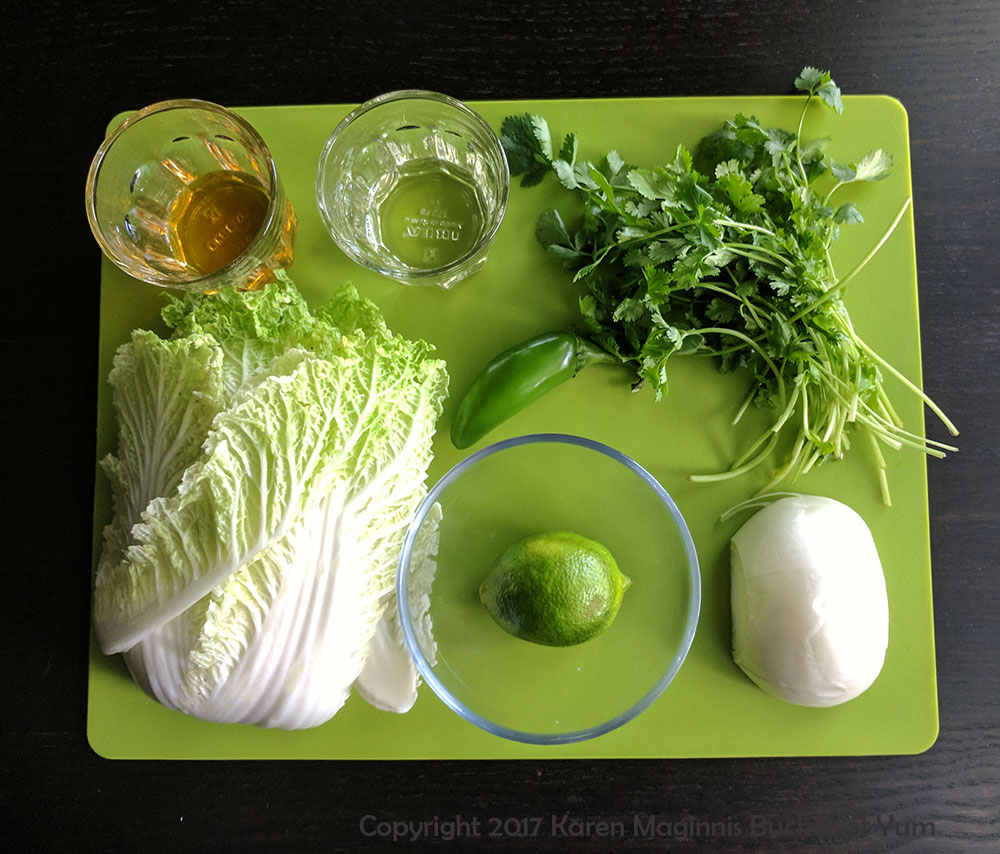 We love this with grilled chicken, or pork. As a side with tacos, and actually ON fish tacos. It is super yummy.
You ready? Let's do this!
Whisk together:
3 Tbsp. mild oil
¼ c. agave sweetener (or 2 Tbsp sugar)
¼ c. freshy squeezed lime juice.
Pour over:
3 c. napa or green cabbage, chopped for slaw
¼ c. chopped cilantro
¼ c. white onion in wafter thin crescents
½ to 1 small fresh jalapeno, in wafer thin rings or crescents.
Toss. Eat. Add S&P to taste.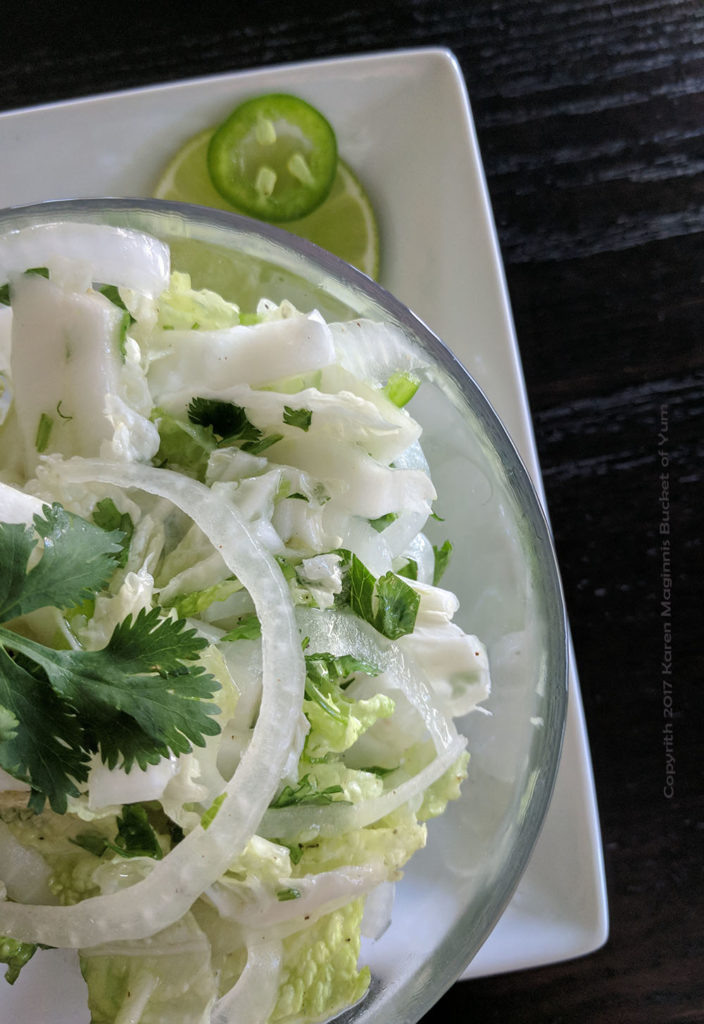 Nutritional info for four servings (according to verywell.com recipe analyzer).
Cal 164
Fat 10.3g
Carb: 19.1g (sugars 17.2g)
Protein: 1g
Vitamin A 79%, Vitamin C 49% of daily allowance.