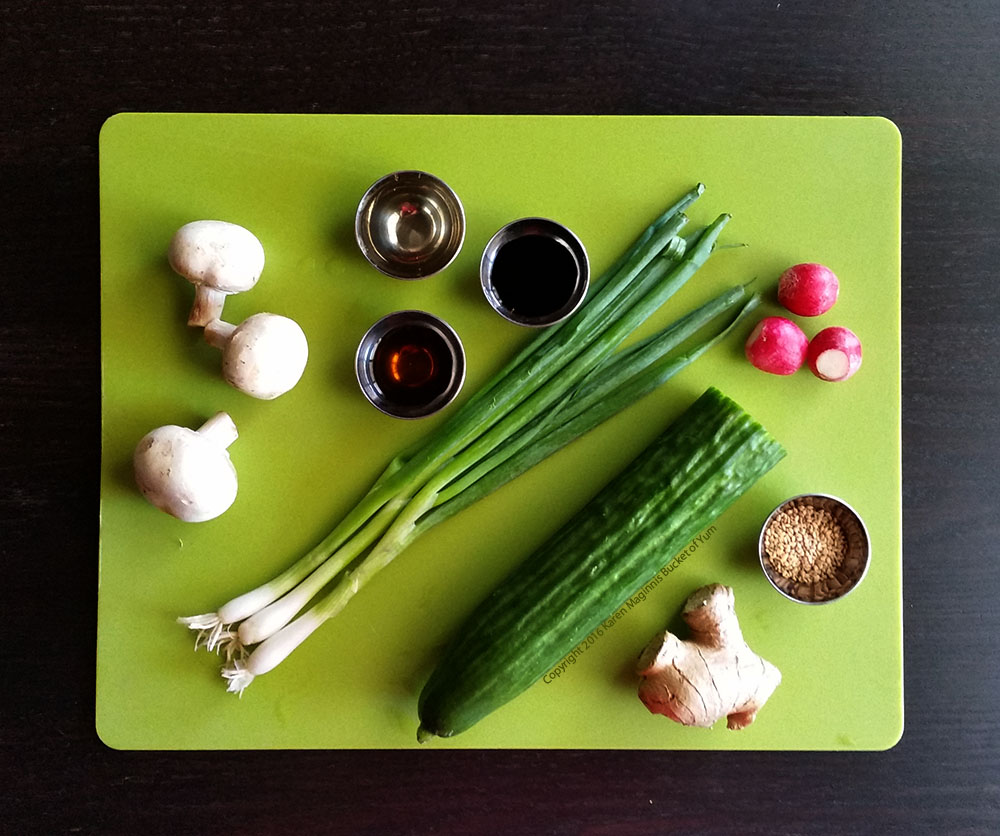 This all started when I saw gluten-free ramen at Costco. You know, that den of the budget-killing impulse buy. It's freakin' hot, but I thought they might make a nice cold salad – you know how you have cold soba noodles? Then of course I Google to see if this an original idea, and nope. It's called Hiyashi Chuka, but looks like there has to be corn and slivered egg to be called that. Or, I could be wrong. But man there are some tasty-sounding options out there!
This is really best with these noodles just cooled to room temp (since they're rice-based. You know how rice noodles get hard when they're ice cold), and all the other ingredients icy cold.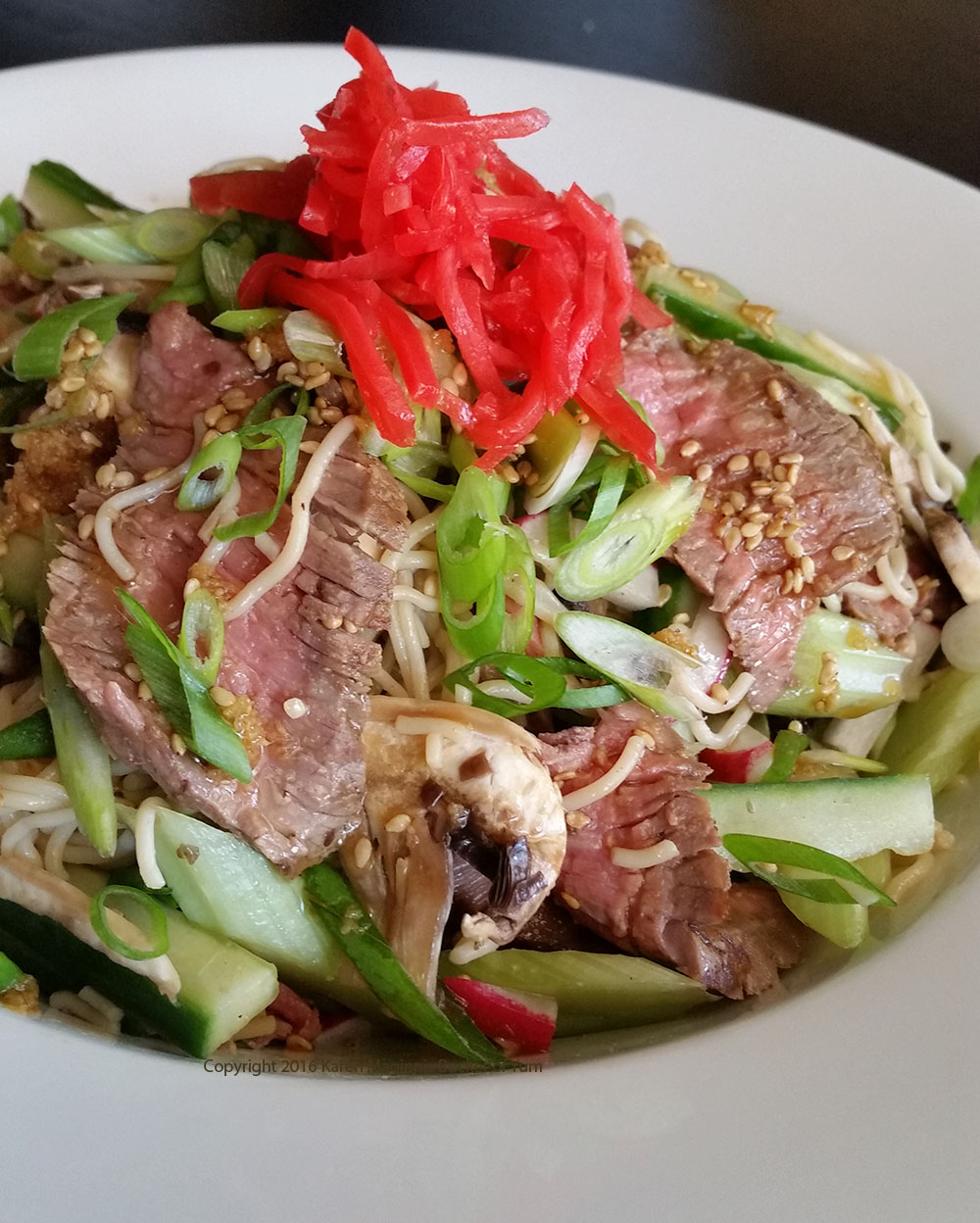 So…..
Cook, rinse and cool the noodles according to package directions.


While that is happening, slice up:
cucumber
green onion
leftover steak (or shrimp, or tofu)
mushrooms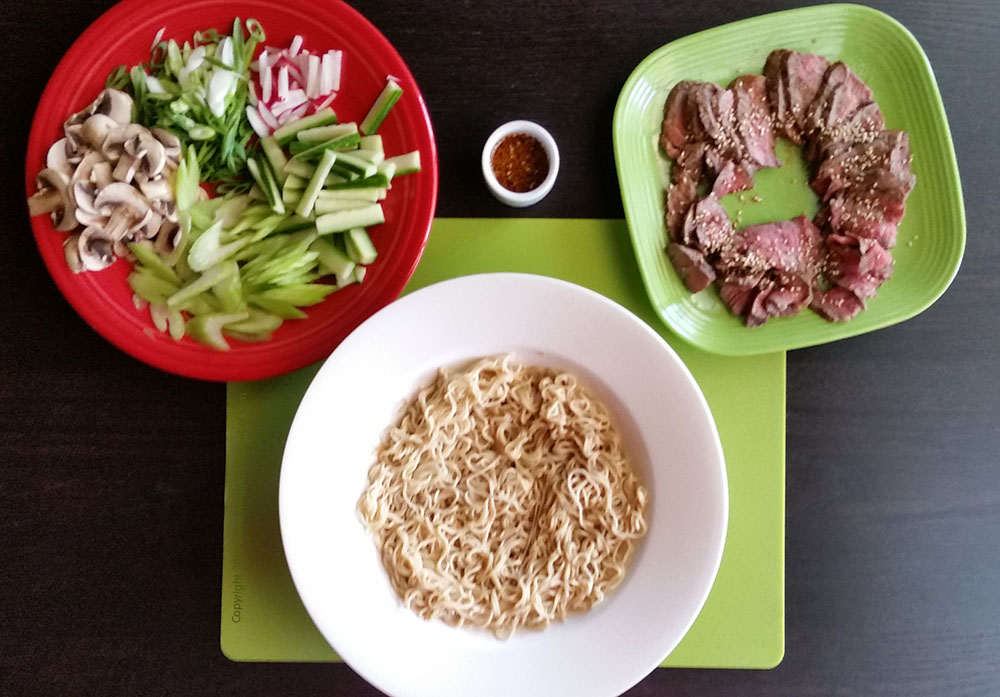 In a small dish, mix together:
1T soy sauce or tamari
1 T rice vinegar
1 tsp sugar
1 tsp grated ginger
1 tsp toasted sesame oil
Serve hot chili oil on the side
Mix it.
Eat it.
The end.
Share if you try it!