This dressing! I want to drink it! Those figs! They're like candy!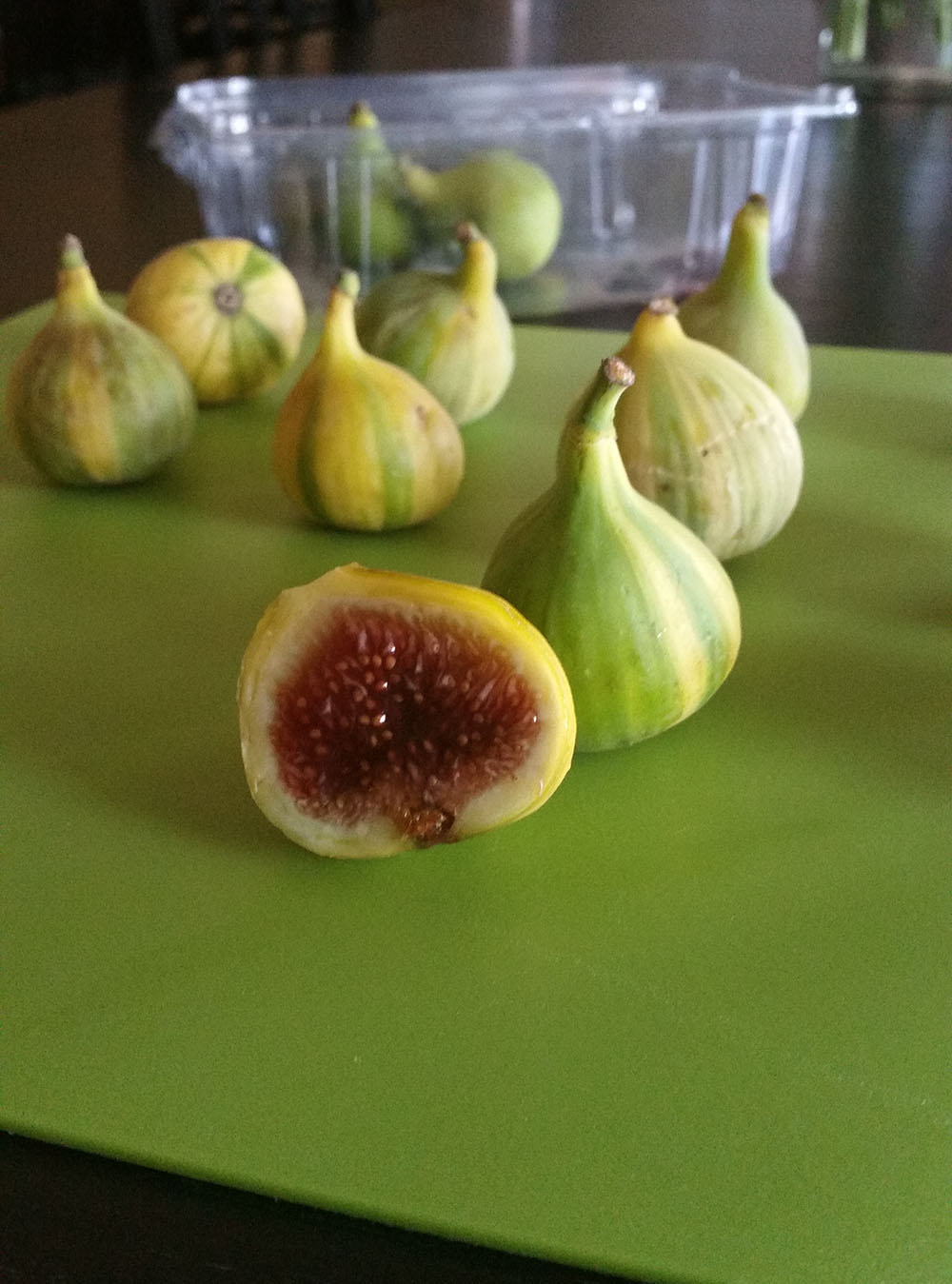 Is this post about the dressing, or the figs? I honestly cannot decide so we're going to say it is about summer.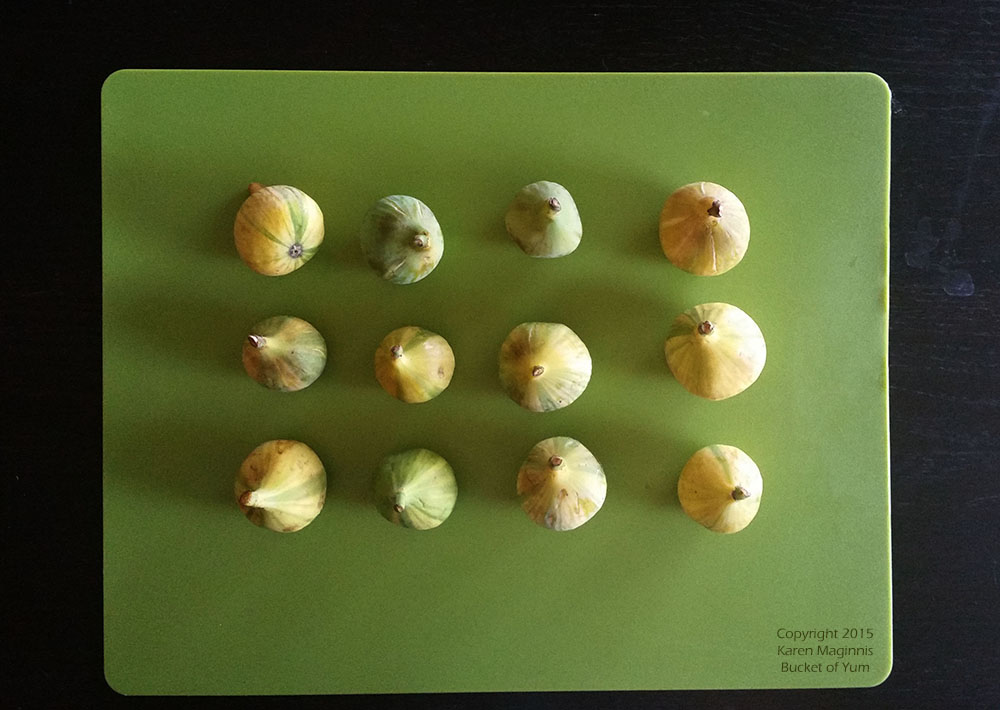 Trader Joe's had these fun striped figs last night, so of course we had to get them. Because cute food. When I woke up this morning, I was thinking about a spinach salad I had planned for the blog, one with an orange vinaigrette, and those figs just matched perfectly.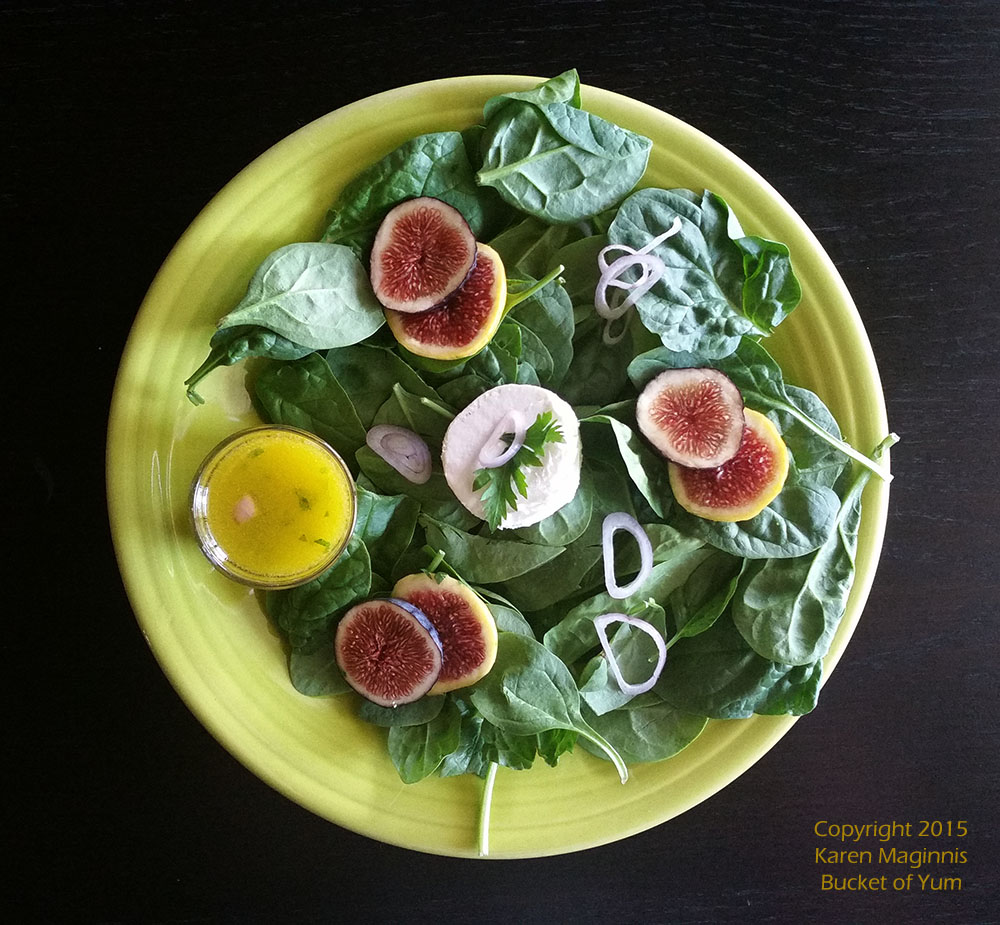 This dressing is saturated in orange flavor goodness. It is delightful, and would be good on any spring green salad, or grilled chicken, or asparagus, or…well you get the idea. Make this. It's delicious. It'll easily keep in the fridge up to a week. I wouldn't go longer because of the parsley.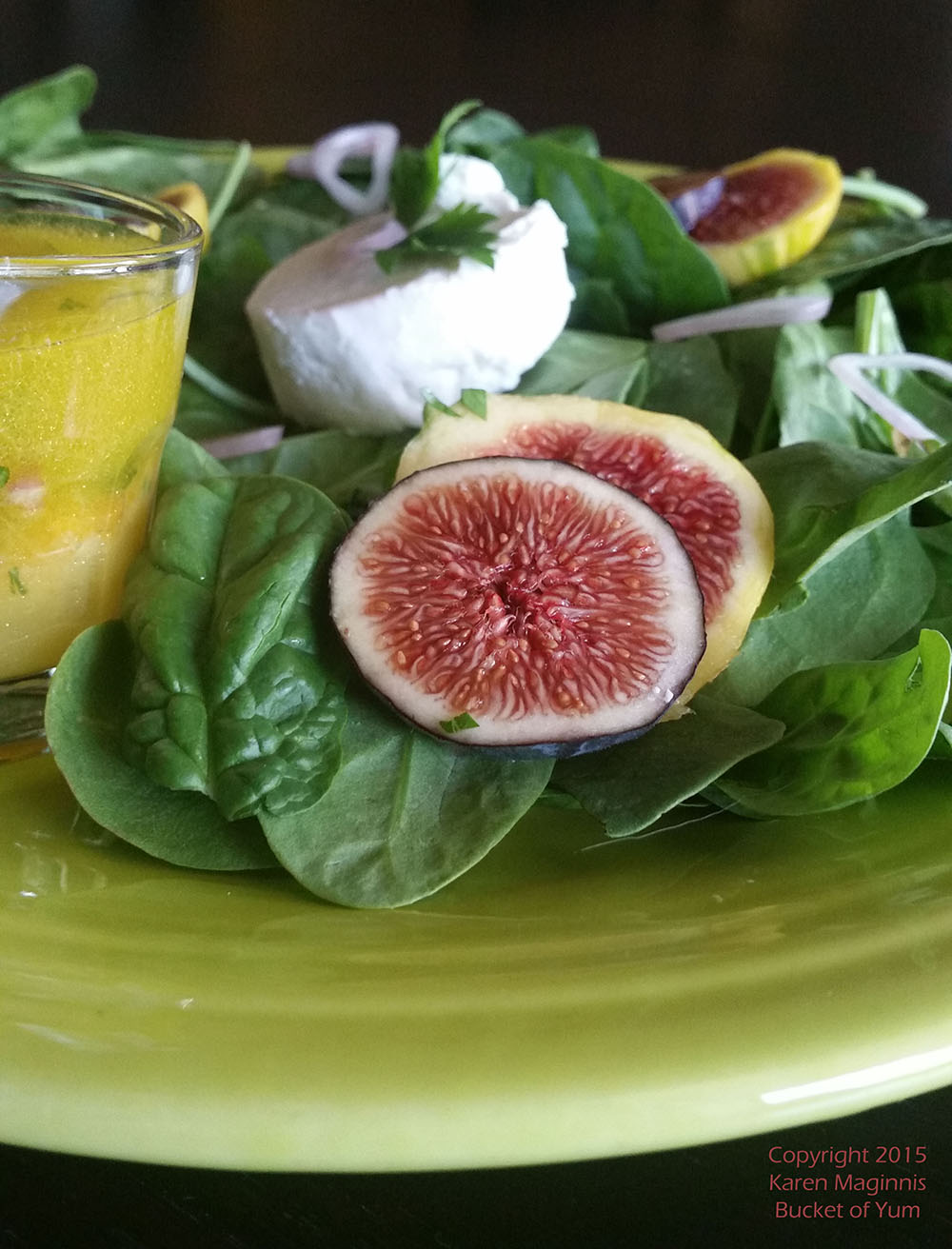 My goodness, but this was delicious.
Ingredients
zest of an entire navel orange (about 1Tb)
juice of the orange (about 1/4c)
¼ c. cider or rice vinegar (or enough to bring juice up to ½ c)
1 tsp. dijon mustard
2 Tbsp honey
2 tsp minced shallot
2 Tbsp minced parsley
2/3 – 1 c. mild oil (canola, light olive, etc.)
Instructions
Whisk together everything but the oil. Then, slowly drizzle in the oil while still whisking until it emulsifies.
Add or subtract honey depending on your preference. Use the rice vinegar if you like things a little less zippy.
Notes
Need to see the whisk/emulsify technique? https://www.youtube.com/watch?v=gdhpIZqUAJ4
By Karen Maginnis
serves 14
calories 114
fat 11g
cholesterol 0mg
sodium 6mg
carbs 5g
-fiber 0g
-sugars 4g
protein 0g