I want posole. But It's hot. I don't want to have the oven on for six hours to roast a pork shoulder. Plus, pork sounds so heavy. But I want posole. I wonder how it would be w/o the meat? …..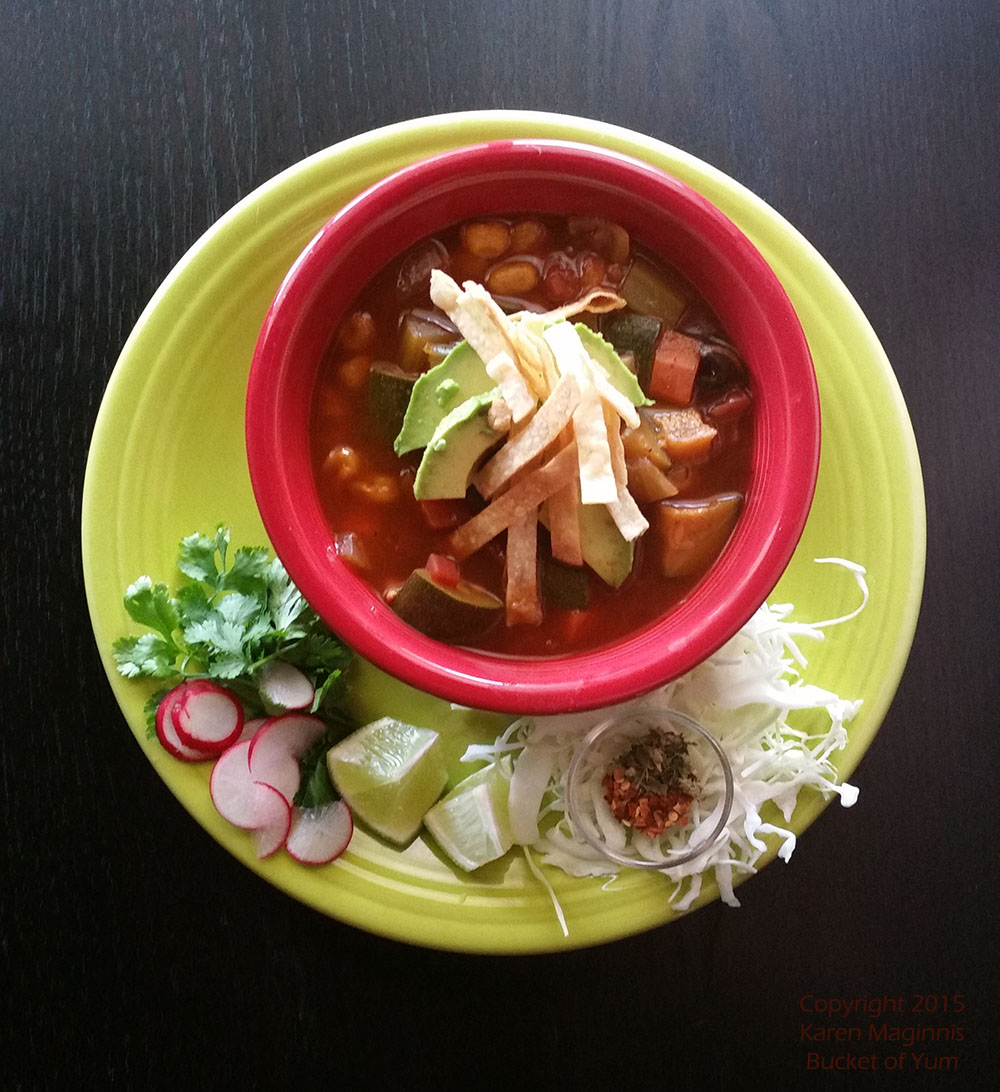 Answer: fucking delicious. And, as a bonus, totally crockpot-able. Hells to the yeah!
What makes this posole-esque is the puréed chile and the hominy in the broth, then serving it with the crushed red pepper and mexican oregano, shredded cabbage, lime, radish and tortilla strips. Plus we added some avocado (because avocado!).
With all those lovely condiments, this is just scrumptious! I used chicken broth, but use veg broth if you want to go 100% vegetarian.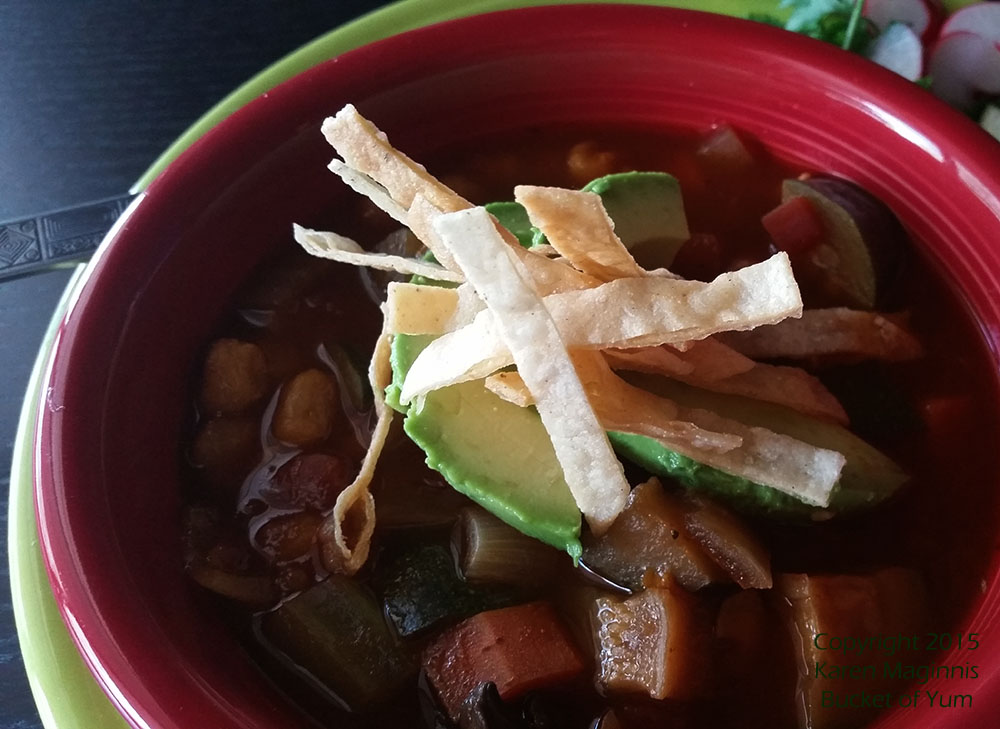 Please make this. You will be so happy!

Soup
2 celery stalks, in soupy size chunks
½ white onion in ½' dice
1 carrot, in ½" dice
3 cloves garlic, sliced thin
2 fat zucchini, in 1" dice
5 or six button mushrooms, quarted
1 can no salt diced tomatoes
1 can hominy, rinsed and drained
1 tsp. mexican oregano leaves
2 chile california or guajillo, seeded, soaked and puréed in the blender
2 quarts chicken broth
Garnish
tortilla strips
radish slices
cabbage shreds
lime wedges
cilantro
mexican oregano
red pepper flakes
olive oil
avocado slices
Instructions
Plug in the crockpot.
In a big microwave safe bowl, bring 2 c. of the stock to boil. Toss in the seeded chile pods and let them soak a half hour.
Chop all your veg, throw them and the rest of the soup ingredients (except the soaking chiles) in the crockpot.
Throw the chile and liquid in the blender and puree. Mine takes about 2 minutes.
Strain the chile puree in to the soup.
Set on high for 2-3 hours, or low for 4-ish.
Serve with the selection of garnishes.
6 Servings; 194 calories, 7g fat, 881 mg sodium, 28 g carbs, 10 g proteinn