Hey, now. That was quite the hiaitus. I used up my December creative juices on a tamalada and 80 dozen cookies and was enjoying myself so much I forgot to take pictures. This was great for me, but sad for the blog.
So, happy new year! It's a cold, grey, windy day for the first time in weeks. Which means soup at our house. Caldo de verduras con chochoyotes, to be precise. (Vegetable soup with corn flour dumplings.)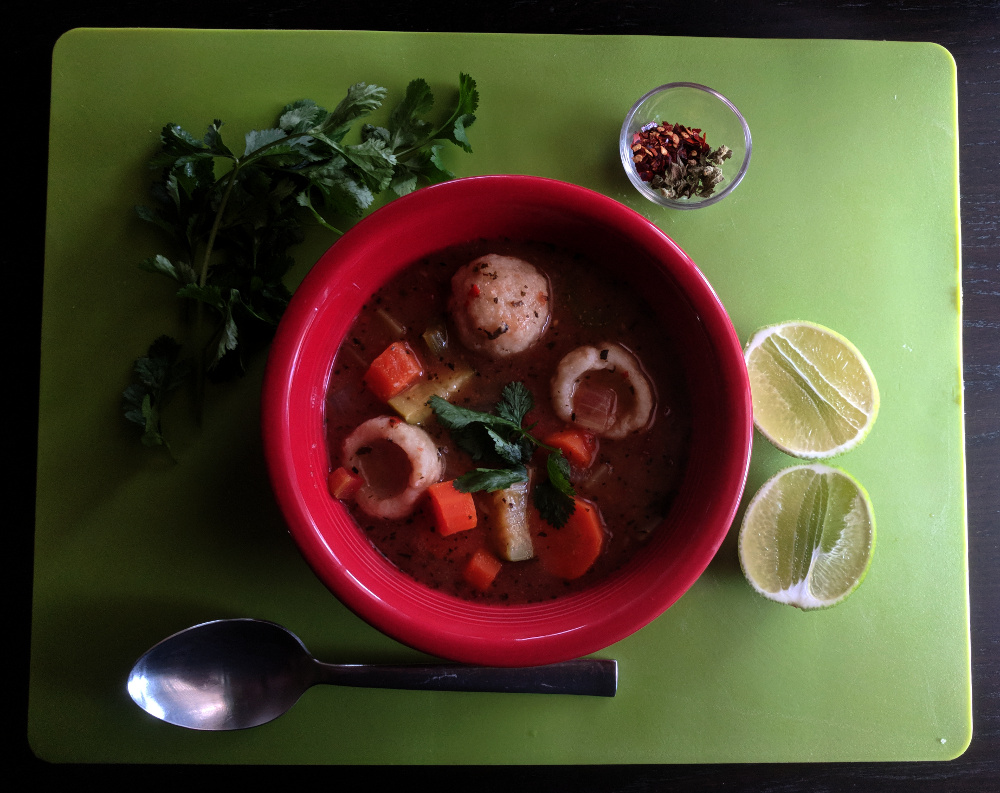 I can just hear you – cho-cho-what? Funny story, that one. Last fall I was making some veggie soup. I grew up with dumplings on stew, and I started to wonder if they had a similar tradition in Mexico – short answer, yes! And I discovered a really awesome blog in the process! (Go check it out!)
With a really fun-to-say name, this is a double win. How can you not smile when you say chochoyote. I mean, come on!
Ready to play?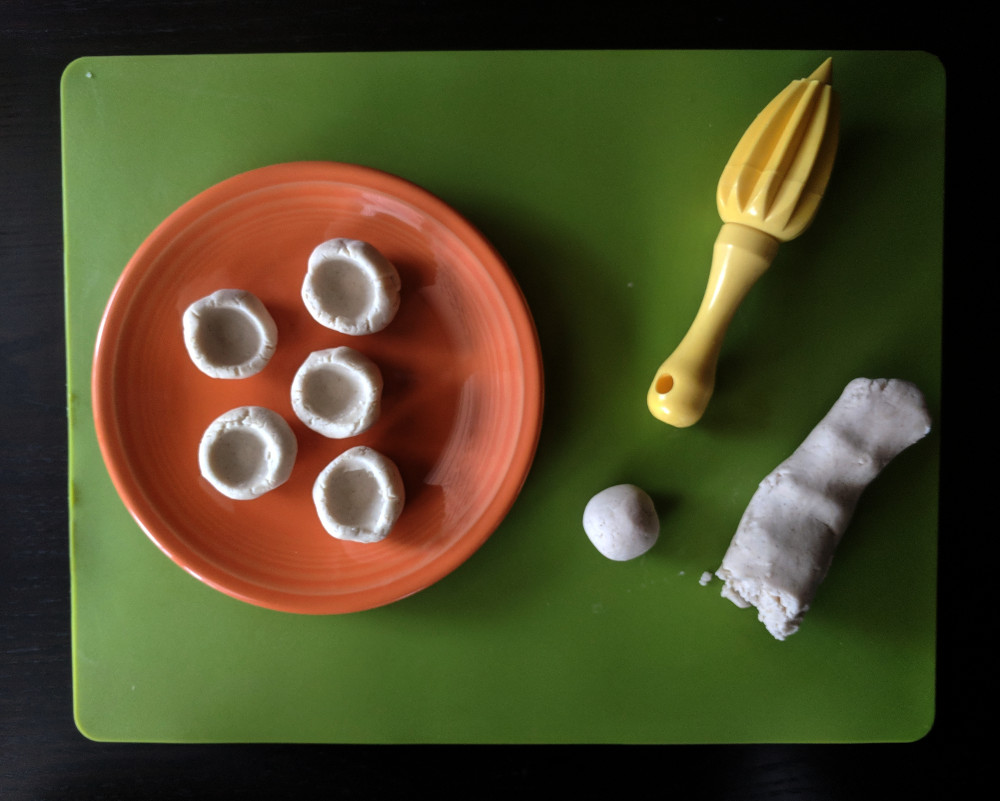 Caldo de verduras con chochoyotes
serves: 4-6
For the soup:
2 Tbsp. olive oil
½ small white onion, large dice
3 carrots, peeled and in soup-sized discs
4 ribs celery, in soup-sized chunks
2 zucchini, in soup-sized chunks
3 garlic cloves, coarsly chopped
1 can low sodium diced tomatoes
4 quarts chicken (or vegetable) broth
1/4 packet menudo soup spices Or, about 2 Tbsp. (NOT the ground kind, the dried leafy kind.)
Briefly saute the chopped veg in the oil in a large soup pot. Then add in the tomatoes, broth and spices. Turn to medium-low. This is going to look sparse at first – like a LOT of broth and so few veg. The dumplings will absorb a lot of the liquid, and act as a thickener, too. It will be lovely, swearsies.
Make the masa for the dumplings.
Mix 1 c. masa harina with ½ tsp. salt and ¾ c. warm tap water. This will make a thick crumbly mess. Add 2 Tbsp fat (bacon fat, lard, or crisco – bacon is the best) and with clean hands, knead the dough until it is combined. It should be firm and not sticky, like a play-do consistency. Roll it in to 4 logs about a 1.5" in diameter and 5" long. Cover and set aside at room temp for 20-30 minutes.
Meanwhile, the soup should be at a bare simmer. After the wait, take one of the masa logs, break it in to 5 even pieces and roll each one in to a ball. With your thumb (or an implement, I used the end of my lemon reamer because fingernail marks in the dumplings sick me out.) But I digress. So, put a dimple in each dough ball so that it looks like a little bowl, and gently place each one in the pot. Gently shake the pot to get them to submerge if needed. Don't stir – they're super fragile and will just come apart. Repeat this process until all the dumplings are in the pool.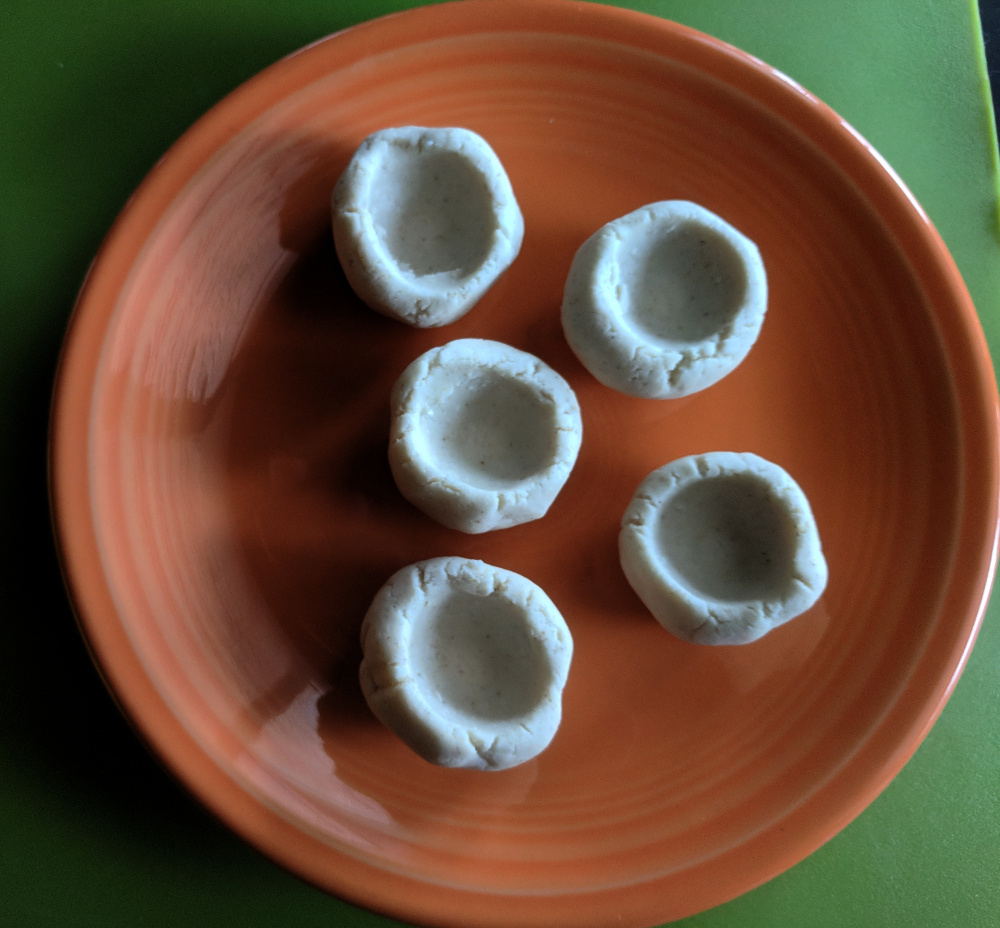 Keep at a bare simmer for 20-30 mins. The soup will thicken and the dumplings will cook. Check for doneness by taking one out and slicing it in half; it should be the same color all the way through. If there's an uncooked core, just simmer them for five more minutes and check again.
Serve like any Mexican-style caldo – with lime wedges and hot pepper, some oregano or cilantro , maybe some sliced radish – so everyone can season their bowl to their taste.
If you actually have leftovers of this, they won't last long. This little bowl of love is like a veggie stew with tamales in it. You are going to LOVE this. I promise.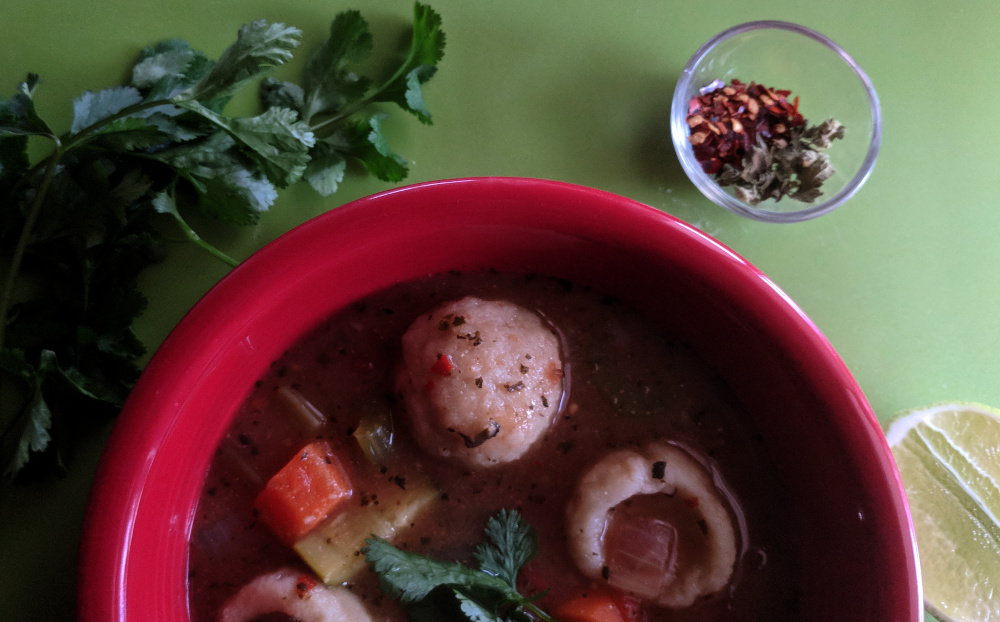 updated 01.22.18 – add "room temp" to resting the masa.