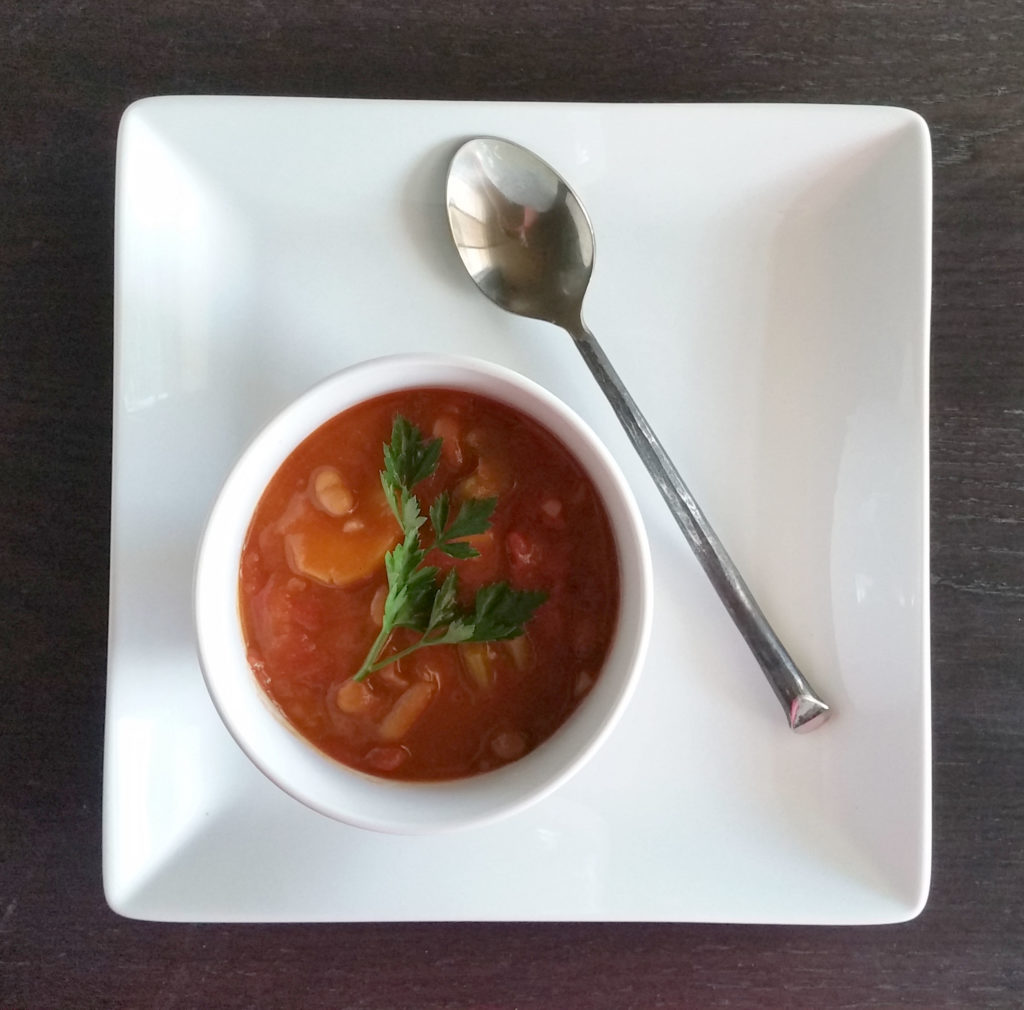 It finally happened. Stepping outside in the morning one day last week, I could feel it. The air was cool(er?). Summer is leaving. Then, we had a rainy day. And as Himself will tell you, I'll use that as an excuse to make soup every time. Even if it's 85*. But, c'mon – after 104*, the eighties are practically cold. It's all relative, man.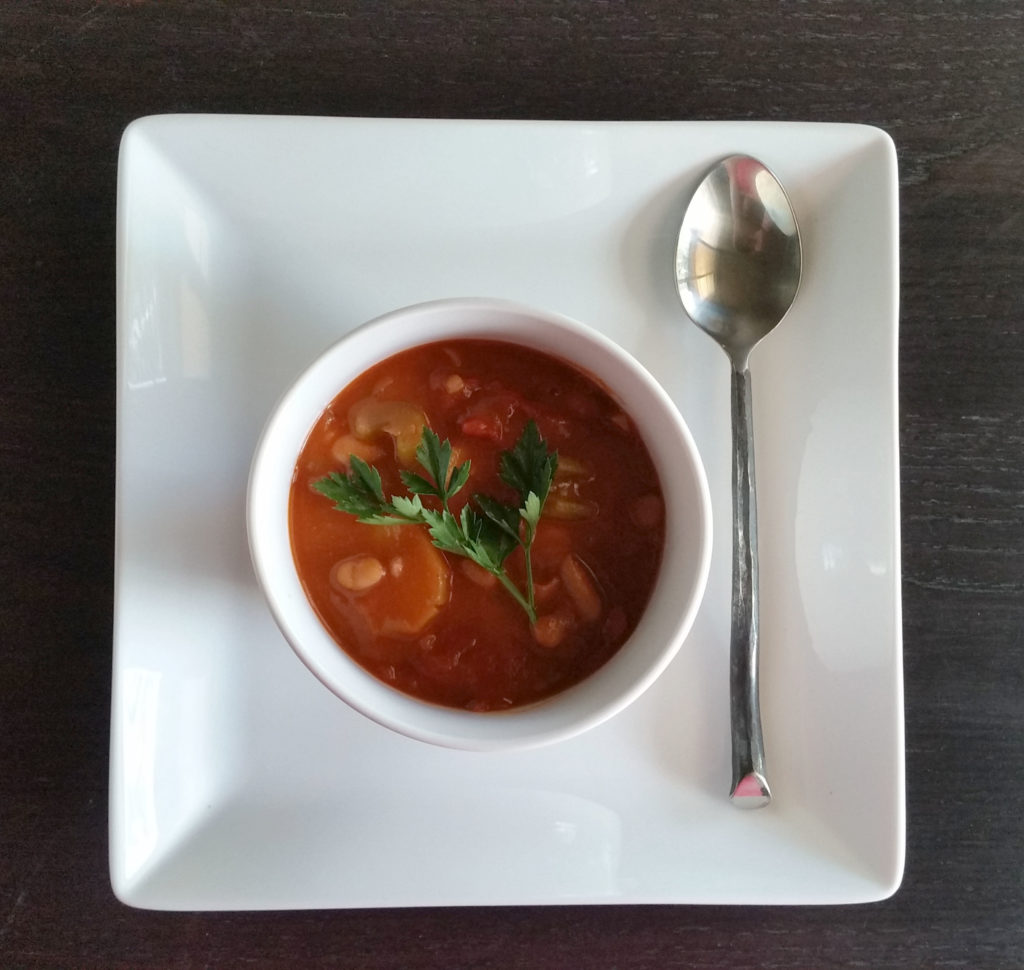 Every time I start to make soup, two thoughts come to me. The first is Joan Cusak's character Marcella in Grosse Pointe Blank, trying to explain a recipe to a friend on the phone, "No, I, it's not going to be a boring soup! It just, that's just the base! Carrots and celery are just a base of a soup!"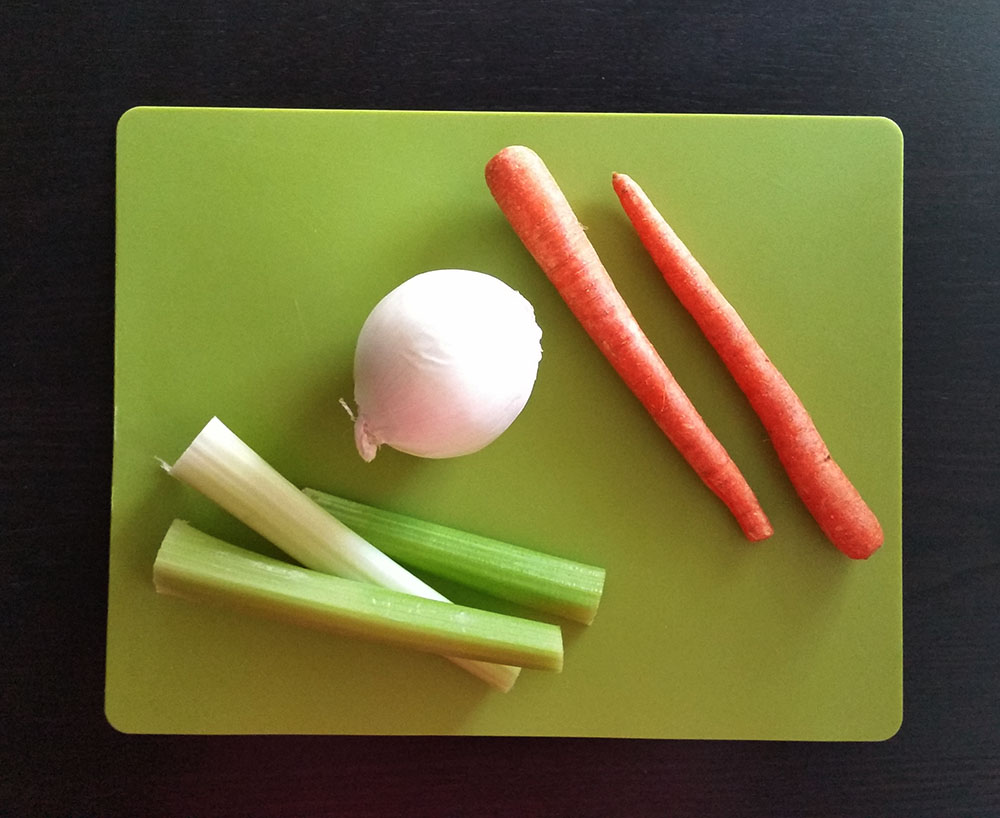 The other is that genius Beth over at Budget Bytes, who taught me whenever I'm making a mirepoix for a soup to double it and freeze half so the next time it's like a little time-saving gift waiting for you in the freezer.
This was quick and yummy. Drizzle it with a little balsamic vinegar before serving.
Bon apétit.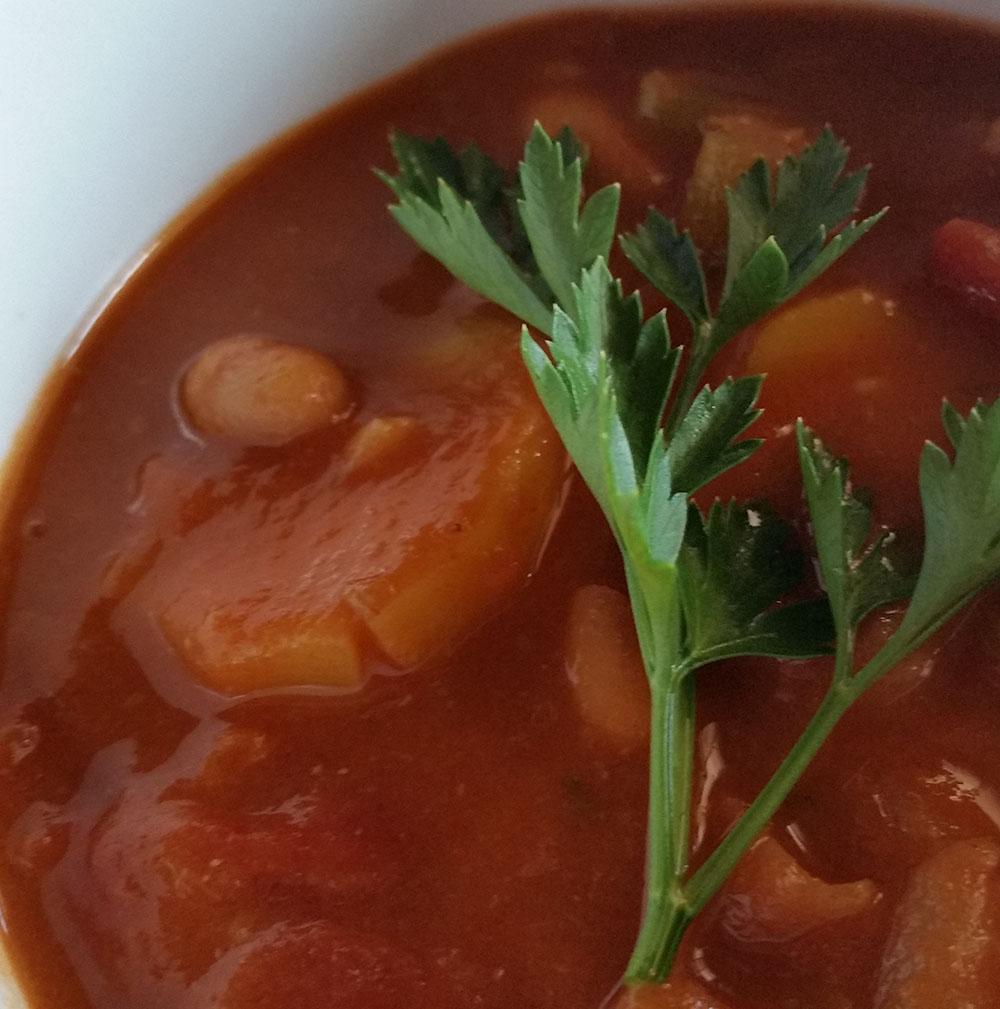 Herbed White Bean Tomato Stew
Ingredients
5 celery stalks, chopped
2 large carrots, sliced for soup
½ white onion, diced
A fingerwidth of fresh thyme with a couple sprigs of parsley tied in a bouquet garni
1 28oz can diced San Marzano tomatoes
2 cans drained low-sodium cannelini beans
1 Tbsp. sugar
1 quart chicken broth (or veg if you don't do the meat stuff)
¼ c good olive oil
1 cup dry red wine
In a large soup pot, sweat the celery, onion, and carrots in the olive oil. Add the rest of the ingredients, plus half a tomato can of water. Raise heat to medium and simmer for half an hour. (Remove the garni before consuming.)
And, btw, the fresh thyme and the San Marzano's are really essential. Spring for the toms, for this and your pasta sauce. You will be glad. Safeway has them under their house label, so they're not insanely expensive. They really do make a difference.