A carrot recipe! Just in time for Easter!
Shredded carrot salad is my favorite – remember the one grandma used to make with mayonnaise and raisins? Me, too. This one is a little lighter, with some asian ingredients.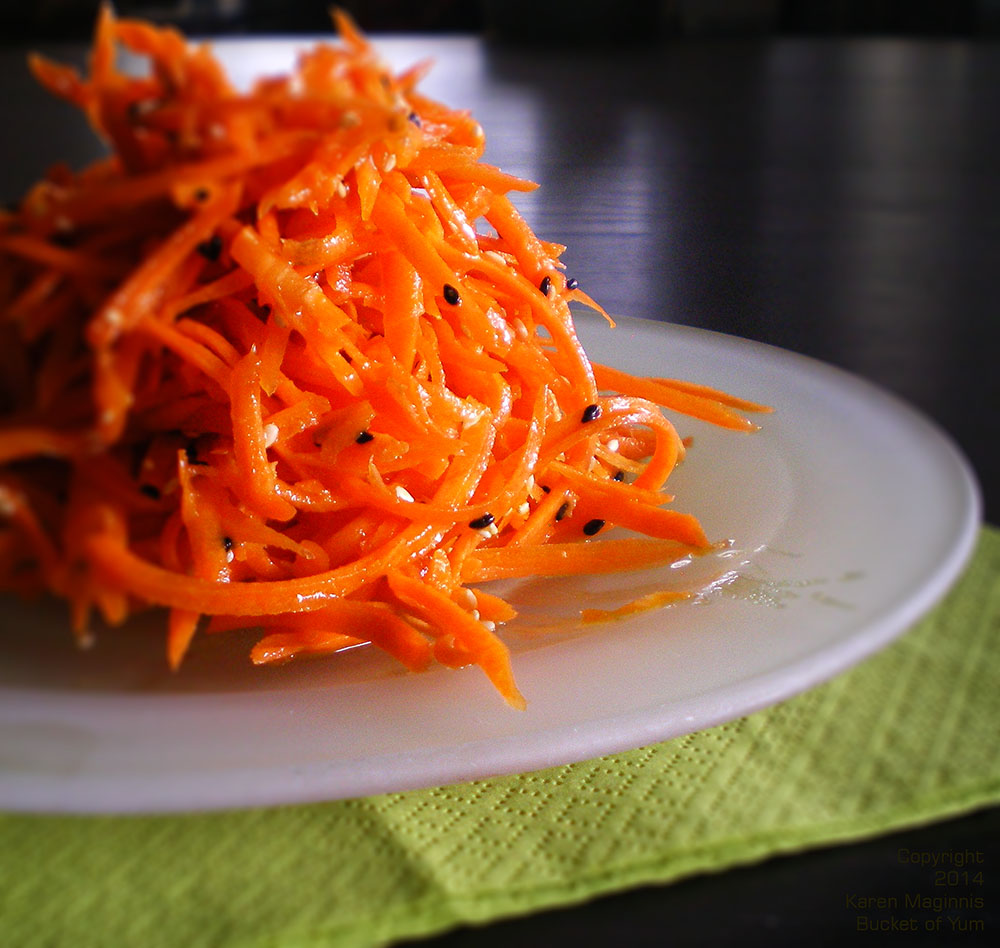 This is pretty quick….as long as you have a Cuisinart.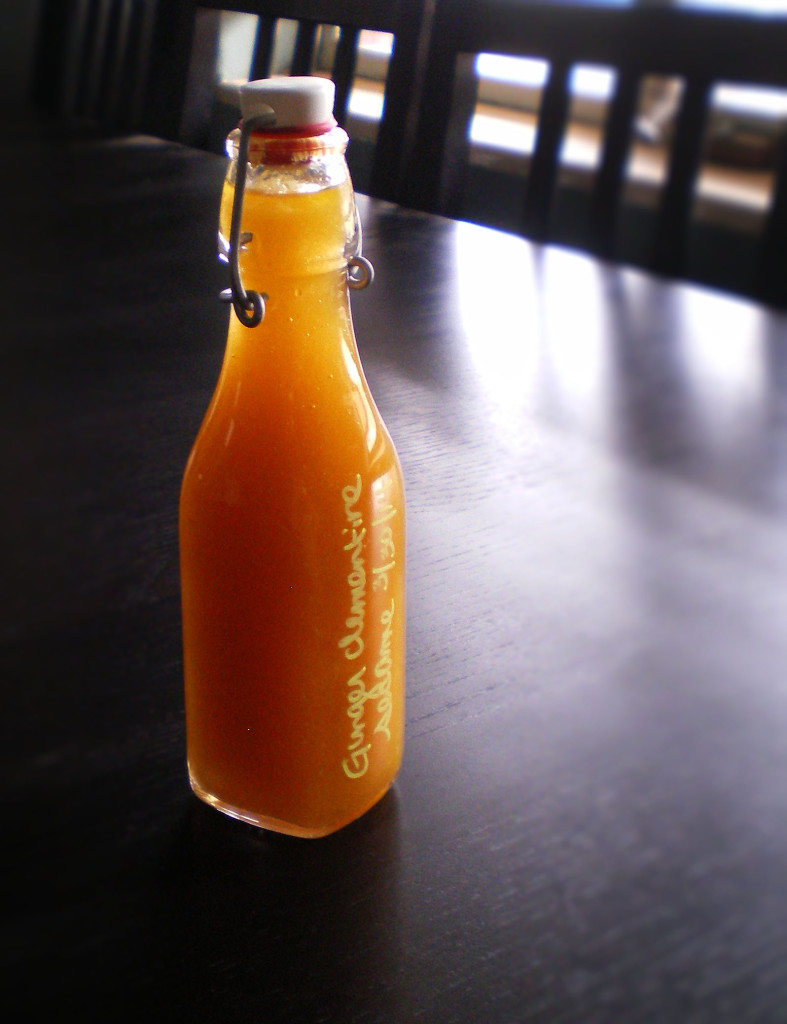 This recipe makes a whole batch of dressing – it's really good on a crispy lettuce salad with some chicken, or in a shredded broccoli salad.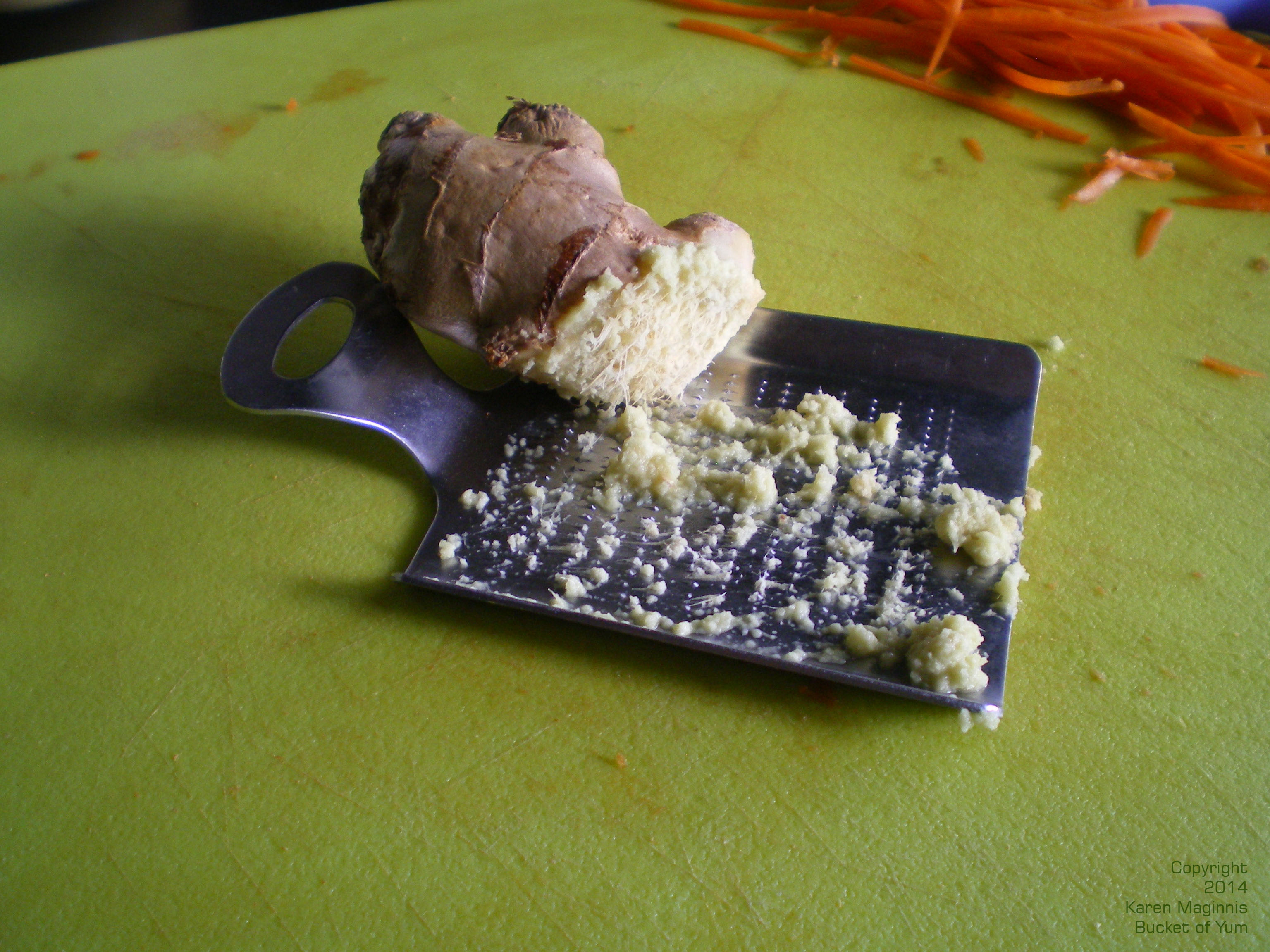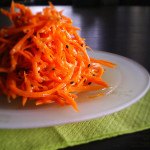 Carrot Salad with Clementine Ginger Vinaigrette
2014-03-30 13:31:28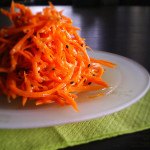 Serves 8
Light, crunchy salad - perfect with a sandwich or barbecue.
Nutrition Facts
Amount Per Serving
* Percent Daily Values are based on a 2,000 calorie diet. Your Daily Values may be higher or lower depending on your calorie needs.
For the Salad
5 medium carrots, peeled and shredded
1 Tbsp. toasted white sesame seeds
1 Tbsp. toasted black sesame seeds
1/4 c. Clementine Ginger Vinaigrette
For the Dressing
1 Tbsp. grated ginger
2 Tbsp. toasted sesame oil
2 Tbsp. rice wine vinegar
1/4 c. clementine juice (the juice of one)
1 tsp. dijon mustard
1 Tbsp. low-sodium soy sauce
1/4 c. sweetener (honey, agave syrup, corn syrup)
1/3 to 1/2 c. canola oil (or other flavorless oil)
For the dressing
Mix everything but the oil in a bowl until homogenous. Then, slowly stream in and whisk in the oil until the dressing is emulsified.
This makes about two cups of dressing - so if you only want enough for the salad, cut it in 1/4.
For the salad
Toss everything together. Serve immediately. Will keep in the fridge for a couple days - after that, they carrots start to get soft.
Bucket of Yum http://bucketofyum.com/